Social media is a powerful tool for any business. According to Search Engine Journal, over 4.26 billion people used social media worldwide in 2021. The figure is expected to reach almost 6 billion by 2027, as you can see below. Hence, many companies utilize social media marketing to promote their business. But, every year using social media marketing and how you achieve success in this area changes in response to changes in the algorithms employed by the platforms, changes in the way users utilize these platforms, or technology changes to allow new options for users. In today's post, we'll discuss some social media marketing tips to help your business in 2023.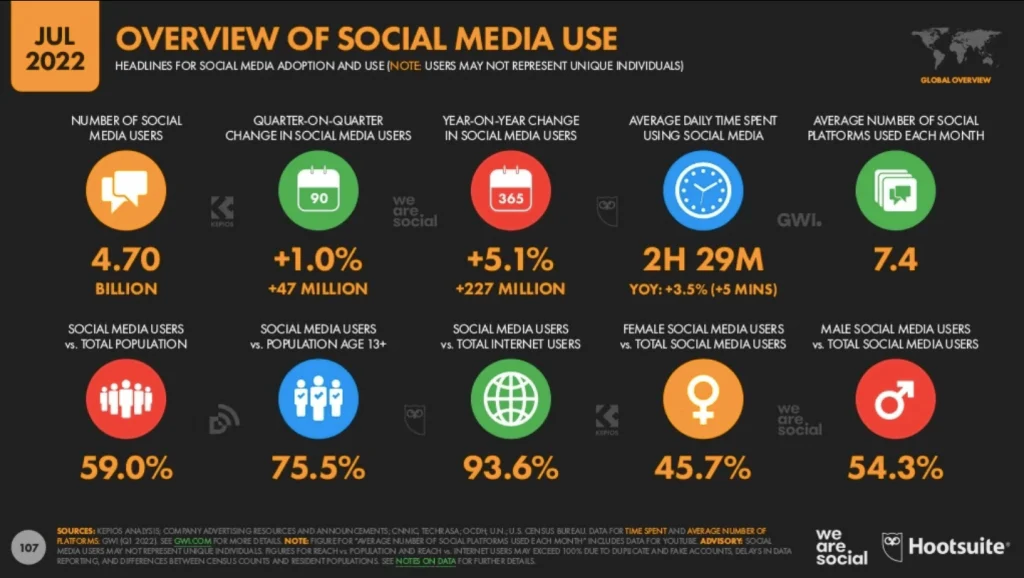 Used appropriately, social media is an avenue for connecting with customers, sharing valuable information, and building brand awareness in support of your organization. It also offers an attractive option for small businesses to promote without the high costs associated with most other promotional channels.
But it's also easy to get overwhelmed by all the different platforms out there and how they work best. So we've gathered up some social media marketing tips from our experience as well as from other experts in this field to help you make 2023 your best year yet when it comes to social media marketing.
Social media marketing tips for 2023
As I said, social media marketing success is elusive and tactics that lead to success evolve over time. So, what's working in 2023? Let's explore those social media marketing tips that work.
Of course, some things about social media marketing never change. If you don't get these things right, nothing will succeed. Here are the basics you need to get a handle on before you can find success through these social media marketing tips.
Find your target market and create content that engages your target market.
Consistency is a core element of marketing. You must post on a regular schedule with a core message that resonates with that market. Your content must serve your target market in terms of entertainment, valuable information, or instruction.
Develop a voice, preferably something is authentic, informal, and contains short, snappy posts.
Video
If you're looking for a way to share information with your audience, video is a great choice. Video is more engaging than text, and videos are more likely to be shared on social media. Additionally, video is easier to digest than text as it provides more context for the viewer.
According to the Entrepreneur, attention is a currency in marketing, and with a rapid increase in the popularity of short-form videos in recent years, social media platforms are the prime marketplace for user attention. This research is validated in the study shown below.
To make sure that your video engages your audience:
Keep it short and to the point. People have short attention spans online. That's why platforms such as TikTok and Instagram reels are growing so quickly.
Make sure there's good lighting and sound quality, so viewers don't get distracted by subpar quality or turn it off altogether. Of course, that doesn't require a huge investment. All you need is a good smartphone, a ring light, and a tripod and you're set. Add some extras such as editing software to go beyond the options available through the social platforms, such as Adobe Express (which is free), and you can stand out from the crowd.
Maintain consistency in terms of publishing frequency and branding. such as creating a content marketing calendar (here's a template for a content marketing calendar) to ensure you publish on the right schedule and creating a stylesheet with brand colors, a logo, and a set of images.
Include an actionable call to action in each post
Podcasts
Podcasts are a great way to reach new customers, build your brand and community, and podcasts are a great tool for monetizing your brand. According to Insider Intelligence, 130.5 million people in the U.S. will listen to podcasts monthly this year. That is a total of 57.8% of digital audio listeners.
So what are podcasts? A podcast is an audio file that users can listen to on their computer or mobile device, through car speakers linked to their smartphone, or even through smart TVs. A podcast might sound like a traditional radio show, an interview or discussion between two people about their topic of choice, or even just a recording of someone talking about their personal experiences. Some podcasts focus on providing helpful information for listeners (like how-to guides or reviews), while others are strictly entertainment and fun, and some are designed to help listeners think about new ideas.
Think creatively. You can get your podcast to do double duty by sharing snippets via other social media platforms. Consider filming your podcasts so you have video to share, as well.
Hootsuite
Hootsuite is a social media management tool that allows you to manage multiple social media accounts from one place. You can schedule posts, monitor brand mentions, and track analytics. Hootsuite is a great tool for ensuring you maintain the consistency needed for success and for ensuring you respond to your community to gain more engagement.
Hootsuite is free for up to 3 social media accounts (with limited features), making it a great option if you have multiple platforms but don't want to pay for a premium account. Another benefit of Hootsuite is that it integrates with Buffer, which means updates scheduled through Hootsuite will automatically be published onto your Buffer queue.
Facebook groups
Facebook groups are a great way to connect with your target audience and generate leads. You can use them to get customer feedback and reviews or promote your business. You can also create a group for people interested in the same topic as you, then promote your products within that group.
Groups work best when they're not self-promotion but encourage other members to share on the topic. So, it should develop as a community.
Twitter chats
Twitter chats are an excellent opportunity to network with other brands and influencers. Start by searching for a Twitter chat that you're interested in participating in. If you can't find one that fits your needs, start one of your own.
Once you find a Twitter chat topic or hashtag that interests you, consider joining the conversation by asking or answering questions. Link up with other brands and influencers who share your interests and offer them help to promote their brand as well.
Long-form content
Long-form content is the name given to articles like blog posts. While long form isn't a new concept, it's become more popular recently as social media channels increased their character limits and people started using them more frequently as a vehicle for attracting organic search traffic to your website where you can convert that traffic.
Long-form content is also good for SEO (search engine optimization), which means it can help bring traffic to your website or blog from search engines like Google, Yahoo!,  and Bing. Content is the biggest factor contributing to SEO, which determines the rank of your content in search and greatly impacts your organic reach.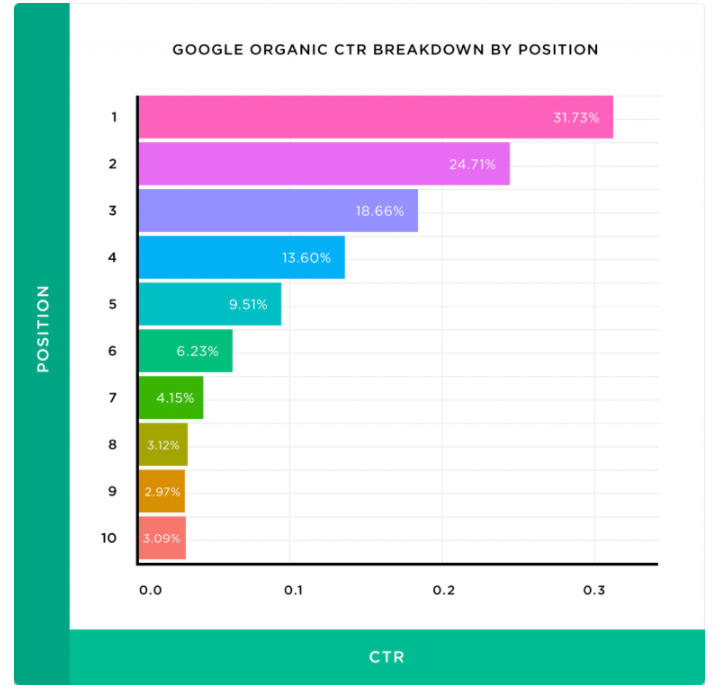 Long-form content is used to establish your expertise and makes an argument for why visitors should convert. Beyond your website, some platforms allow long-form content, such as LinkedIn, and all social platforms have the option of sharing your long-form content as a short post. For video, YouTube is a valuable tool for sharing long-form content.
Social media moderation
What is social media moderation? Social media moderation is the process of monitoring, reviewing, and removing user-generated content from social media. This can include posts, comments, images, or videos.
Moderation is time-consuming due to the vast amount of content that needs to be reviewed regularly. However, it can also be automated or outsourced to a third-party provider if your business has enough resources available for this purpose.
Moderation is important because it creates a positive experience for your users and helps avoid negative publicity, and prevents legal issues like copyright infringement or defamation as well as fraud cases (e.g., fake accounts).
User-generated content
User-generated content (UGC) is any type of content created by users, such as reviews, photos, or videos. UGC can be an effective way to build trust and engagement with your audience, as well as generate leads. But before you start posting user-generated content on your site or social media channels, make sure it's not spammy.
Conclusion
There's no doubt that social media can be a powerful tool for small businesses. The key to success is finding the right strategies and tools that work for your business and then sticking with them. If you do this, we think you'll find 2023 to be a year of great new growth in your social media presence.
Need marketing help to support business growth?
We welcome the opportunity to show you how we can make your marketing SIZZLE with our data-driven, results-oriented marketing strategies.  Sign up for our FREE newsletter, get our FREE guide to creating an awesome website, or contact us for more information on hiring us.
Hausman and Associates, the publisher of MKT Maven, is a full-service marketing agency operating at the intersection of marketing and digital media. Check out our full range of services.