High-Growth Businesses NEED a
customized digital marketing solution!
And we've got you covered
We specialize in data-driven, results-oriented

digital marketing strategy, content marketing, market research, brand and reputation management, public relations, and new product development for high-growth and midsized businesses around the globe.
Hausman & Associates is a leader in data-driven digital marketing. Each program is completely customized to meet the goals of the individual businesses. Examples of our customized digital marketing solutions include:
In-depth social media marketing strategy — competition, personas, external environment, keywords …
Content marketing strategy and implementation
Advanced analytics and conversion tracking
Social media marketing strategy including multiple social media platforms, content curation, engagement, and analytics integration
Email marketing
Adwords and other forms of online advertising (including remarketing)
Landing pages
Market research including feasibility, opportunity analysis, personas …
After only 1 week with Hausman & Associates, we went
from 0 to over 1000 visitors a day!

— The Iota Project.
We now offer digital marketing consulting as a service to firms just wanting to dip their toe in the water with our services or who have an in-house staff handling social media but want some direction on state-of-the-art practices.
Why YOU should hire Hausman and Associates
We have the SKILLS you need to succeed!
Unlike many others claiming to provide similar services, Hausman and Associates use only EXPERTS in their fields with years of experience and college-level foundations in marketing, many with graduate degrees in marketing, advertising, and public relations.  Our technical staff are experts in graphic design, website development, and multi-media production with many years of experience working for top firms.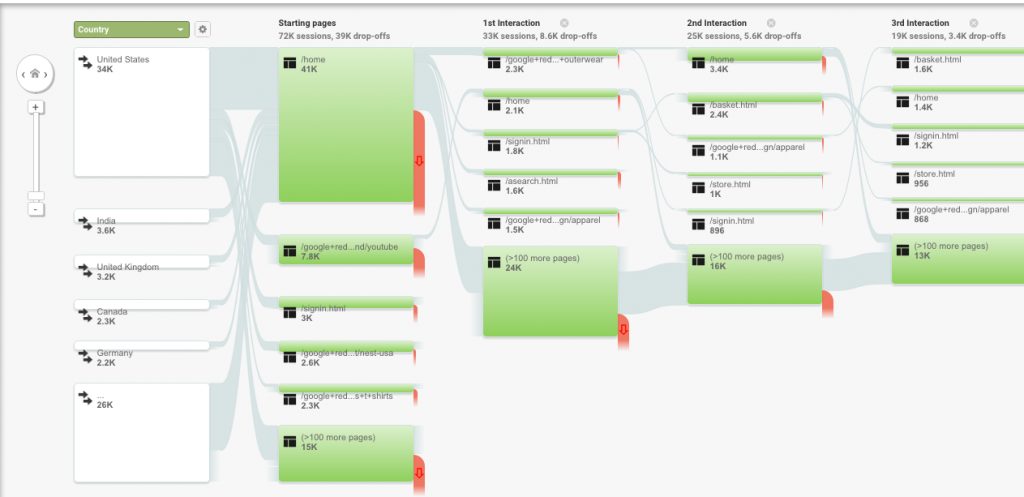 We can handle your needs — big and small!
And, when we say full service — we mean it.  Whether you need:
a website optimized for SEO and SMO that effectively integrates with your branding campaign or
you need a whole branding campaign, we can handle your needs expertly.
We can develop email marketing campaigns that convert your list into paying customers or
create an entire social media and direct marketing strategy with ease.
Let us curate and create content optimized for sharing and engagement with your social graph.
We're also experts at listening and monitoring brand mentions across social media and the web to optimize your ROI.  We'll monitor what folks are saying about you, your brand, and your executives, and identify profitable opportunities uncovered by these conversations.
Don't just take our word for it —
Ask our satisfied clients.
Meet our boss –
Angela Hausman, Ph.D. is an associate professor of Marketing at Howard University.  She's been active in online marketing and e-commerce since 1995 and worked in computer applications since 1974.  She makes frequent presentations to the international marketing community on engagement, community, and consumer online behavior.
You can connect with Angela on Facebook and Twitter, or learn more about her on LinkedIn. You can reach her at angie@hausmanmarketingletter.
Dr. Hausman is also an associate editor of the European Journal of Marketing.  She published nearly 100 scholarly articles in such prestigious outlets as the Journal of the Academy of Marketing Science, Journal of Advertising Research, Journal of Business Research,  Industrial Marketing Management, and Journal of Business and Industrial Marketing.  Her consulting clients read like a who's who list of Fortune 500 companies.
Our social media tribe includes professionals who stand ready to collaborate as needed.  Experts in graphic design, web design, SEO, and advertising, these experts allow us to offer cutting-edge tactics at a fraction of the cost of traditional agencies since we don't keep them on salary.
Our Goals
My goal with this blog is to stimulate a dialogue with small and mid-size business leaders and managers of organizations and non-profits.  We specialize in new business start-ups and technology-driven businesses in both B2B and B2C settings.
I provide real-life examples and case studies detailing the importance of marketing strategy and marketing research as they affect the bottom line.
Marketing is a critical element in defining a company's strategy and, too often, marketing gets too little attention and not enough respect. Our goal is to change that.
Additionally, I highlight the dramatic changes that are occurring in the marketing industry (i.e., Social Networking, Mobile Marketing, and the importance of creating and protecting your "Digital Reputation"), as well as topics such as marketing strategy and innovation.
Your Turn
If you find these conversations valuable, please contact us and learn more about how we help clients achieve their goals. Sign up for our newsletter and join our tribe to learn more about marketing in the 21st century.
Please contact us to explore how Hausman and Associates can help your firm achieve its business potential.