In today's digital world, everyone needs a website. Maybe you've put off creating this special place for prospective customers and clients to learn all about you. Well, here's your chance. We created an ebook called DIY Website that steps you through the process easy peasy.
Your website is the digital equivalent of your physical store, so, even if you don't want an e-commerce website, you still need a website to:
Show off what you can do
Build a following
Establish credibility and build your reputation
Drive traffic using search and other digital advertising
But, maybe you thought crafting a website was hard, requiring hours of coding. Well, you're wrong.
Now you can create an amazing website without writing a line of code. You can even create a website in an afternoon for less than $100 with my DIY Website ebook.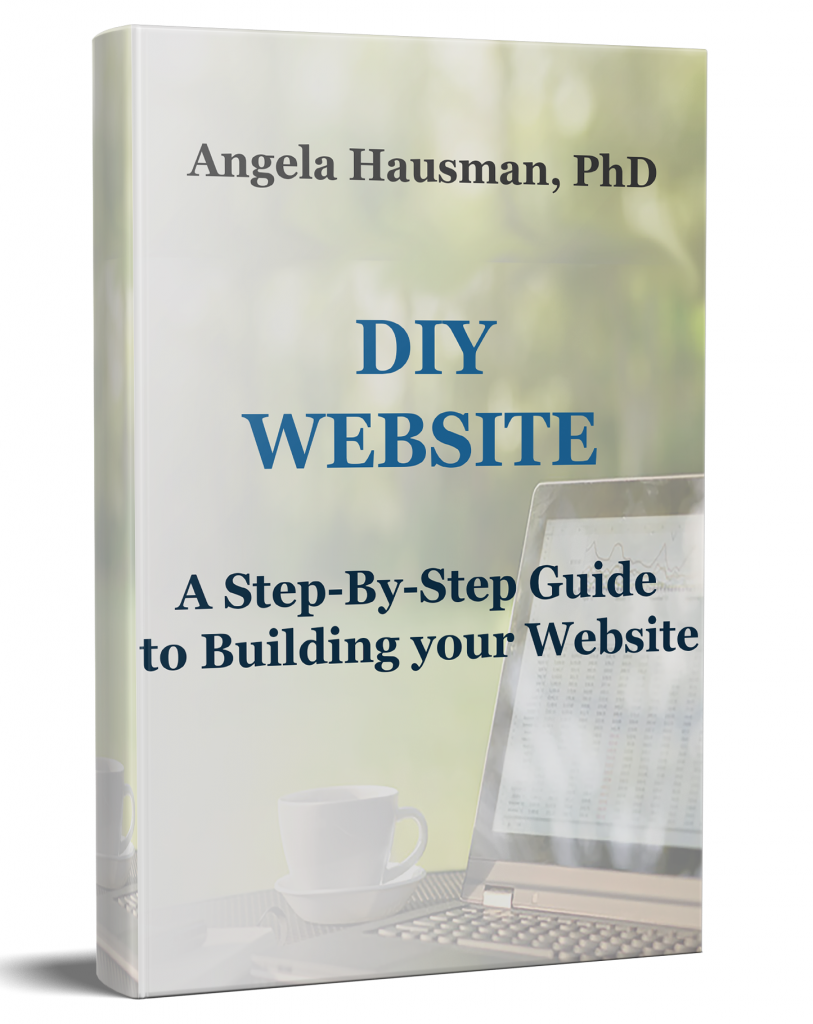 To help, we created this amazing ebook that steps you through as you move from screen to screen in building your own DIY website. The book is full of screenshots and links to great resources that help you build your website.
And, best of all, it's FREE.

Here's a little sample.
Building a Website/ Blog
A website has many functions:
It strengthens your brand

It's a home base for your marketing efforts

You have visitor's undivided attention, unlike the noise existing on other sites. This is yours alone.

It's a place for networking, building your mailing list, and other activities that support your book
A website may seem intimidating, but it's not that hard. You can do this!
Here's what you'll need to build a website – 
No coding required:
A domain name – usually this is your own name or pen name

Hosting

A Connection between your domain and hosting

Installation of WordPress

A theme – which eliminates coding, so you get something functional and attractive with just a little work

Plugins – these extend the functionality of your website

Strategies to drive traffic to your website
If you want to learn more about making a killer DIY Website, check out all this info on digital marketing.
** Disclosure: This guide contains affiliate links to sites that generate a fee for Hausman & Associates. In no case do I recommend products simply in exchange for this fee and I would recommend these products even without the possibility of earning a fee.