Every aspect of building a successful business must function together like a well-oiled machine. One minor blunder could have a major impact on your entire company, so how can you guarantee that every part is in sync to perform properly and, eventually, increase revenues for your company? In a world that constantly changes, offering new challenges and opportunities, your amazing business strategies must continually evolve. Thanks to some creative ideas and methods available by combining modern marketing and technology, you can ensure you stay on top of trends that contribute to the success of your organization. Never skip a beat again with these remarkable yet straightforward business strategies and add a few to your business plan today!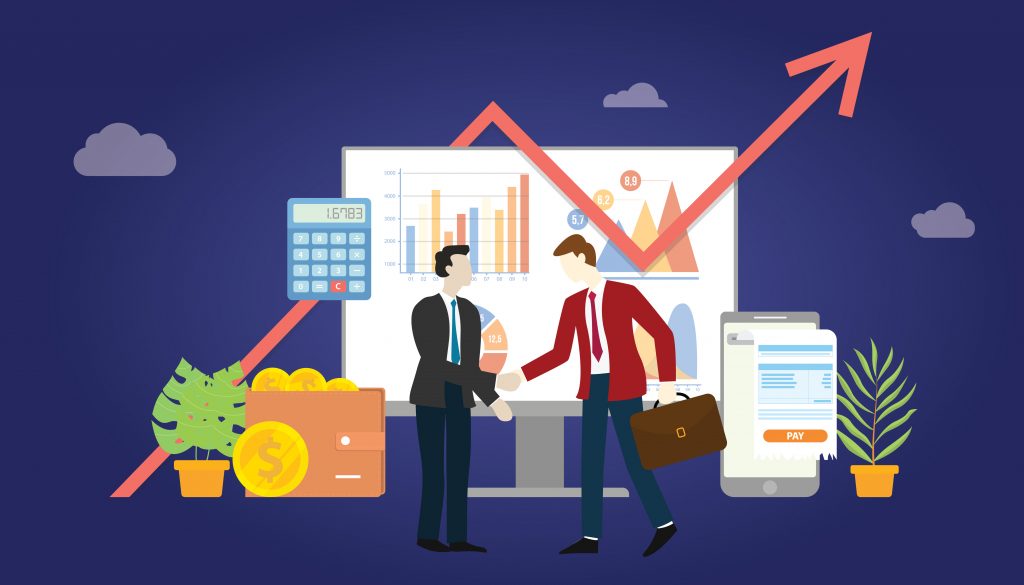 Amazing business strategies to add today
As a marketer specializing in digital marketing, you'll find many of my suggestions for amazing business strategies to add to your business plan today represent digital strategies. While they reflect my personal bias, they also represent current business trends that work. For instance, while the pandemic led businesses to cut back on their advertising budgets, digital advertising remained strong and as of August 2021, over 72% of marketing budgets go to digital advertising and online marketing, a number that has grown by double digits consistently. Hence, the bias in this article is justified by data.
It would take a book to cover all the amazing business strategies you should consider, so today I plan to cover just some of the most amazing business strategies you might not already use. So, read on!
Make a fantastic website!
The most convenient approach to get information from a trustworthy source nowadays is to use the internet. And, as you can see below, the growth in online sales exploded during the pandemic, which merely escalated the transition to e-commerce already well underway, which isn't shown in this projection since it was made before the onset of the pandemic. Projections suggest the expansion for e-commerce continues, with 2022 projections up 16% year over year.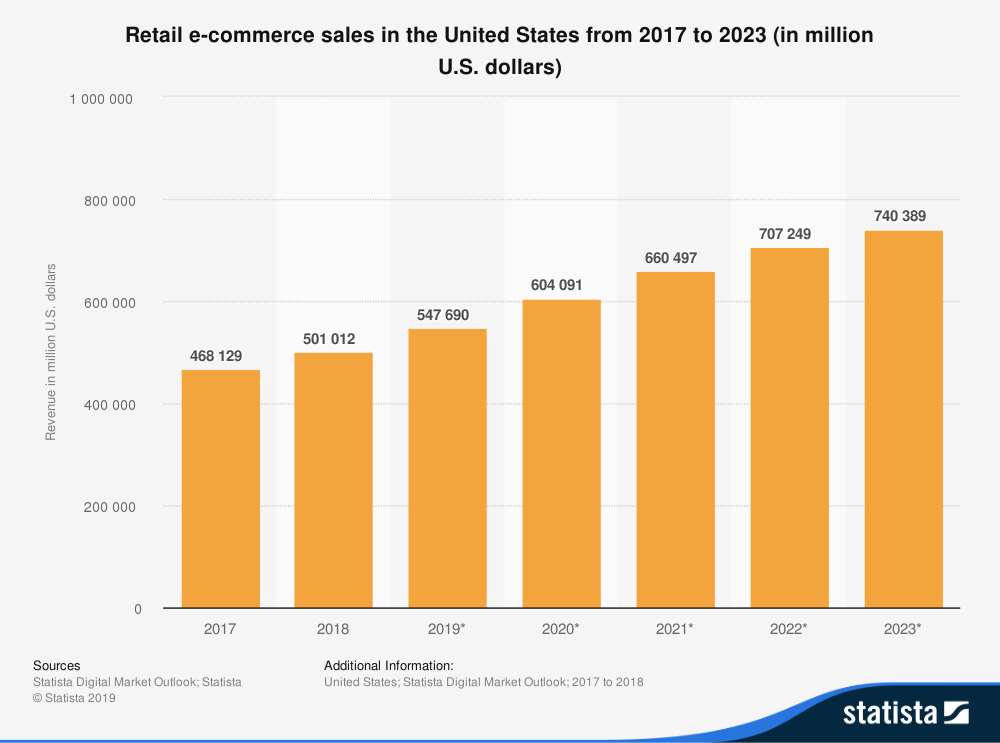 Hence, if you don't have a website, and 28% of small businesses have yet to build a website, now's the time to prioritize building a website. And, don't go the way of the 32% of small businesses opting for website builders (they won't help consumers find your business) or the 46% who have employees (often without specific training) build their website [source]. That's because even though building a website is very straightforward, it's essential that you do it correctly to ensure that it reflects favorably on your company, provides a great user experience, helps users find you online, and offers customers the solutions they demand.
Websites that are easy to use and visually appealing quickly make your business appear more professional and trustworthy. However, there are certainly other factors of website building that you must keep in mind in order to guarantee that you produce a truly outstanding website! Take a look at these:
SEO (search engine optimization) is essential to establishing a website that prospective customers can find using search engines. In order to rank well in search engine results, (SEO) uses keywords pulled from your website that match user intent, produces social signals (such as engagement on social media and backlinks that validate the value of the content), and provides a great customer experience.
A fairly simple technique to accomplish effective SEO is to consider what words you might search for if you wanted to find your company in the first place. For example, if you offer specially made kitchens, you would include phrases like "custom," "design," "kitchen," "custom kitchens," and any other terms that you believe customers use in search queries. Many business owners make the mistake of just repeating their company name over and over again. While this may produce results in some situations, can you ensure that your company's name is already well-known to your target market? This is the downfall of most website builders, if your market doesn't search for you by name, it's very hard for them to discover your business. Use popular keywords to boost your website's ranking and drive more traffic to your website!
It's imperative that visitors to your website can easily find your phone number, email address, and physical location. A lot of websites fail to make it easy for their customers to locate your business or get answers to their questions. Looking professional in these areas is imperative, right down to your email signatures. What is an Email signature, we hear you ask? Follow the link to learn everything there is to know about how to sign off on an email in the most professional way.
Keep it simple, attractive, and free of clutter. New consumers will click away from your website in favor of one that is simpler to use if it looks too complex to them. Be mindful of your target market.
Easy navigation starts with a menu and filters that allow visitors to quickly find exactly what they're looking for. Add a search bar and breadcrumbs to make navigation easier.
Offer a variety of media, including video and high-quality, unique images
Help your website load fast (another drawback of website builders) or visitors navigate to another site rather than wait for your content. This is especially true on mobile devices.
Use online customer support from your website, such as a chatbot, to provide quick, accurate answers 24/7.
If you need help crafting the perfect website to support your amazing business strategies, I wrote an ebook that provides step-by-step instructions and tons of images to guide you through the process. Get your website builder ebook here.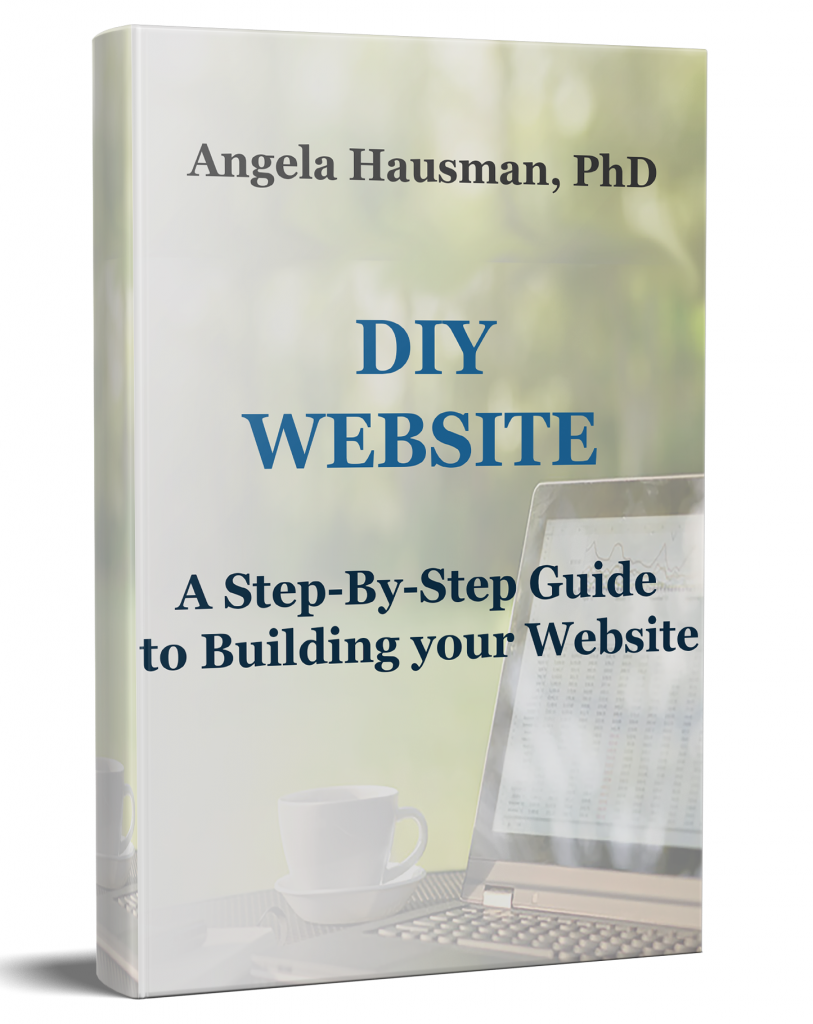 Use digital transformations to save money and meet customer needs
Consumers love the ease and time-saving offered by self-service options, which also reduce your expenses. Consider this as one of the amazing business strategies to add to your business planning. Here are some of the ways to employ digital transformations for your business:
Order tracking, allowing order changes, and returns
 Using chatbots to answer questions rather than the boring FAQs common on websites
Online payment processing, bill management, and monitoring
Government digital transformations reduce the need to visit a government office for routine transactions
Online healthcare via video, ask a nurse, appointment scheduling/cancelation
Data warehouses that help businesses make better decisions and offer solutions based on consumer behaviors
Keep an eye on the clock
Most company owners know the frustrations that may result from losing a sense of time and therefore falling behind on the company's work or even missing crucial business deadlines. Fortunately, there are several simple solutions to this conundrum that help ensure that your time is allotted appropriately and that you never miss another appointment again:
A time management application can send you notifications when you spent a given amount of time on a certain job. Moving on to other activities and distributing the labor equally is easier with this method.
Prepare for meetings by setting appointment reminders to inform you in a timely manner so that you can prepare in advance and allocate any duties to your team members.
Project management software, such as Slack and Trello help keep team (or even individual) tasks on schedule by making communication easier, creating PERT charts (see below) with key deadlines and critical paths, and reducing time-consuming meetings.
It's less likely you'll miss anything with time management and appointment reminders and project management helps keep projects on time!
Enhance your visibility via social media
We all know how effective the online world is in reaching your target market and driving sales. Social media is an effective tool for reaching these goals and also adds trustworthiness when your friends recommend a brand. There are over 3.6 billion individuals worldwide that use social media, making it one of the most effective methods to connect with your audience. Here are some excellent strategies for increasing your market's exposure on social media and creating engagement that spreads your message:
Run contests and freebies on social media. One effective method of accomplishing this is to drive interested people back to your website in order to enter the offer. People are more likely to share, like, react, and follow your social media accounts when they participate in activities like these. Keep in mind that each social media network has its own set of guidelines for promoting a competition or giveaway, so ensure follow them.
To grab your audience's attention, post information that they might find fascinating and relevant. Images and videos are the most effective methods to engage your consumers, but always remember to offer them a way to comment, love, and share your content.
Monitor brand mentions across multiple social media platforms to allow you to engage with users who don't currently follow you and address their concerns before the comment goes viral.
Respond to inquiries from clients or followers who reach out on your social media platforms. Unresponsive business accounts appear untrustworthy.
Social media management tools may save you a lot of work while still keeping your audience engaged. You'll need to update frequently throughout the day to guarantee that your material gets viewed by a large number of people. If you don't do this, your message is lost in the depths of social media and no one will find your content.
Ensure that your employees are well-trained and motivated
A company is only as good as the people who actually run it, and while you may be the boss, your employees play a critical role in making your company work smoothly and efficiently. Frontline employees are make or break when it comes to customer (dis)satisfaction. It is critical to ensure that your employees have the skills necessary in their respective fields to provide the best possible service to your consumers. You must also motivate your employees to get the best possible returns and lower turnover, which results in poor productivity.
Thus, bear in mind that while managing a group of people, it is critical to ensure that they are satisfied in order to provide their best performance for your company. Here are some tips on how to be a great boss:
Ensure that your employees are treated with dignity. Speaking down to others and demeaning them will not get you any brownie points with them and any productivity gains are wiped out over the long run.
Provide rewards to employees who put up their best effort. The reward is entirely up to you and non-monetary rewards are also great motivators.
Establish a strong HR department (or outsource this function to a great firm) to ensure someone is totally focused on meeting employee needs.
Spend as much time as possible interacting with your fellow employees. Someone who is hands-on with their staff and communicates well has a stronger working connection with them.
View your role as that of a coach, a cheerleader, and a mentor, rather than a drill sergeant. Work hard to remove obstacles to the best performance by your staff.
If you want your employees to work harder and succeed, make sure they're satisfied with their boss!
Examine all available marketing options
As a business owner, you know how critical marketing is to the success of your company today. A common error made by many business owners is to cling to the most popular kinds of promotion, such as online advertising. Despite the fact that this method is effective, it's important to look at all of your alternatives when it comes to promoting your brand.
But, remember that marketing is more than advertising. Producing high-quality products that perform well in solving consumer problems, offering products that provide significant value, and distributing these products so they're available where and when consumers need them.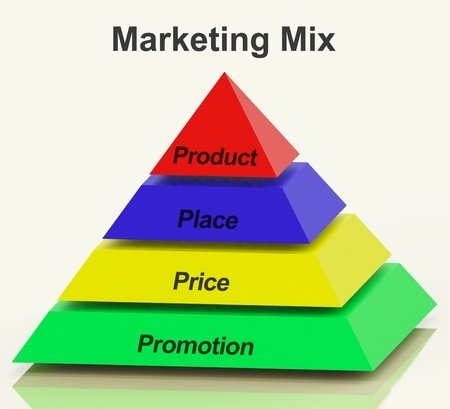 Conclusion
In conclusion, with some amazing business strategies, you can optimize your brand performance, grow your business, and reach your goals. If you have other suggestions for amazing business strategies, I'd love to hear from you in the comments below.
Need marketing help to support business growth?
We welcome the opportunity to show you how we can make your marketing SIZZLE with our data-driven, results-oriented marketing strategies.  Sign up for our FREE newsletter, get our FREE guide to creating an awesome website, or contact us for more information on hiring us.
Hausman and Associates, the publisher of MKT Maven, is a full-service marketing agency operating at the intersection of marketing and digital media. Check out our full range of services.