The e-commerce space has, over the years, experienced tremendous growth, and this industry got a bigger boost due to the COVID-19 pandemic. However, success in this highly competitive space depends on how fast your company can deliver products to your customers and ensure they're in perfect condition. Effective order fulfillment improves the performance of your business by increasing customer satisfaction and reducing costs.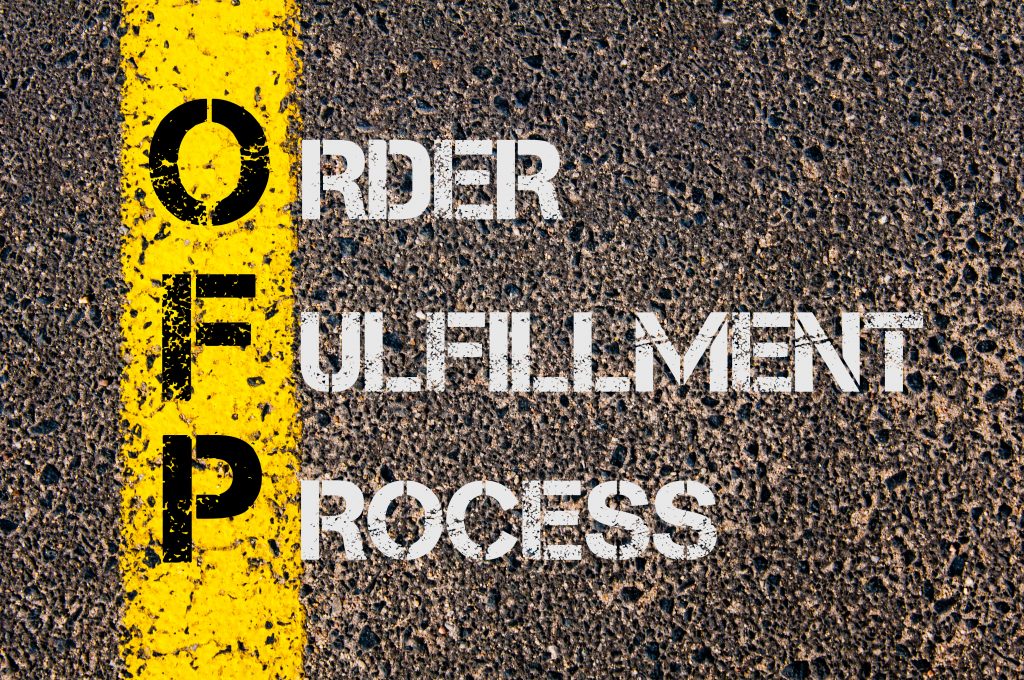 With that said, streamlining the order fulfillment process to realize twin goals of customer satisfaction and low costs aren't straightforward because they involve numerous methods and systems all working seamlessly to produce outcomes. Luckily, learning the key features of an effective order fulfillment process is a great place to start to ensure the smooth running of your e-commerce business. Below are six of the features you need to know:
What's Order Fulfillment? 
The e-commerce process of making a sale to customers and consequently delivering the goods to them according to their specifications is called order fulfillment. This process also involves the return of goods if a customer isn't satisfied with the quality of the delivered product. Distributing and fulfilling the products to consumers completes the e-commerce order process. Effective order fulfillment makes customers happy by supporting low prices and fast delivery but fulfillment is a costly operation, especially as supply chain issues drove up the cost of almost every form of transportation and labor shortages drove up labor costs. During the order fulfillment process, the five main steps followed by printful.com/warehousing-fulfillment are:
Receipt of inventory shipments
Picking the goods
Inventory storage
Packing the correct items
Shipping via the proper carrier to reduce costs while delivering on schedule
In addition, order fulfillment comes in four main types, and these are:
Outsourced Order Fulfillment  via 3rd party logistics providers
Dropshipping
In-House Order Fulfilment
Hybrid Fulfilment
Efficient order fulfillment is critical because this boosts your customer's loyalty to your brand and gives your company a competitive edge.
Key features of an efficient order fulfillment process 
Certain key features constitute an effective order fulfillment process, and these include:
1. Reliable customer service 
As an e-commerce owner, you must ensure that your customers are pleased by the quality of your services. After all, the customer is always right in today's competitive business landscape due to the many options they have for satisfying their needs. But in addition to delivering quality products, you also need to offer them exceptional customer service should your client experience any issue. Customer service is crucial as customers look to get the most out of the item they buy with their hard-earned money.
Knowing this, the last thing you want your clients to experience are issues such as damaged or lost goods, delayed delivery, and miscommunication. Otherwise, you risk tarnishing the brand's image and the customer's trust and loyalty in your business. And in an age of social media, word of your horrible customer service spreads fast. As a result, clients will switch over to your competitors, known for prioritizing the customer's needs.
2. Make data-driven decisions
You most likely collect data on the day-to-day operations of different departments of your e-commerce business. However, don't stop at data collection but instead, think about how to develop insights from the data and how to best use this data to streamline the order fulfillment process. Instead of isolated customer purchase data, build a database containing this information along with other customer data to improve order fulfillment. For instance, by warehousing commonly purchased products in a regional warehouse, you speed delivery and reduce costs to optimize your operation.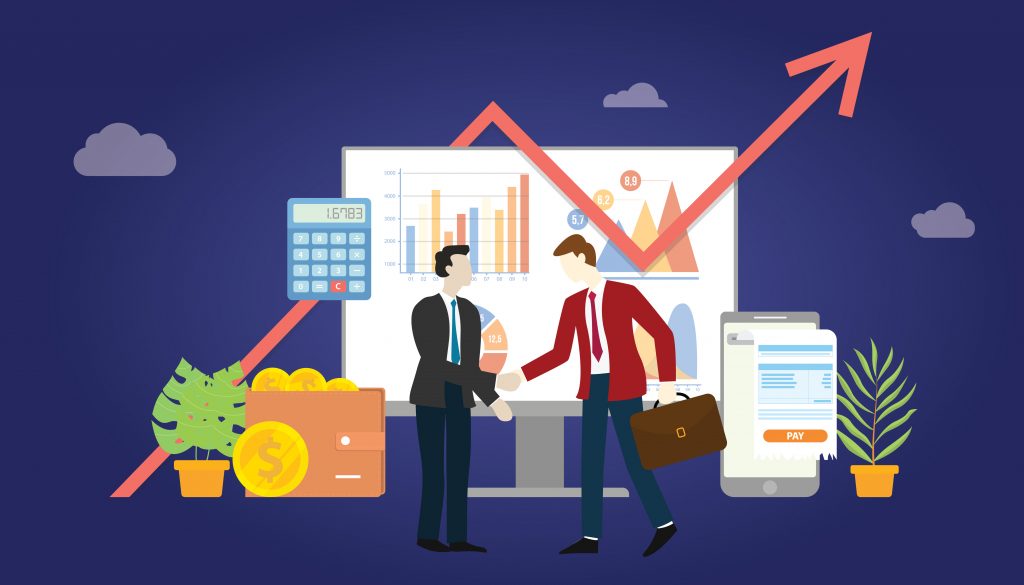 Operational data also helps you identify and fix problems in your order fulfillment process. For instance, if a specific employee packs shipments slower than others, retraining might improve performance or point to external reasons that account for poorer performance; allowing you to fix the problem. Likewise, you can choose to allocate someone else the task and assign the employee a duty they're better equipped to perform.
3. Warehouse organization
Your warehouse operation represents a serious cost in terms of both paying for the space and allowing efficient picking/ packing. The smooth running of the order fulfillment process depends on organizing your warehouse to reduce these costs.
One way of successfully organizing your warehouse is by adopting modern warehouse management technology. Examples of warehouse technologies you can adopt, including the internet of things (IoT) to monitor the performance of machines like conveyor systems and radio frequency identification (RFID) identification to identify the exact location of any item within seconds. IoT optimizes the performance of machinery by monitoring them and recommending maintenance in a timely manner. RFID means you maximize the utility of your space by storing products in any available space without losing track of where it is.
Cross-dock facilities reduce warehouse demands by unloading products at one end and loading sorted products at the other end. These are particularly effective in distribution centers involving creating assortments going to regional centers from manufacturers.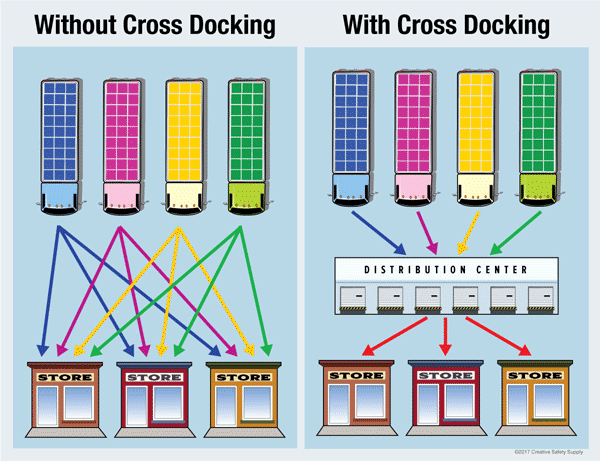 Integrating such systems to form an efficient order fulfillment process makes the process a lot quicker and minimizes manual errors.
4. Aligned Fulfilment Process  
It's no doubt that third-party logistics can save you a lot of money and time during the order fulfillment process. However, this goal is only achievable if this entire process is transparent, consistent, and standardized. Doing this is necessary to understand better the fulfillment and delivery of items to your customers. A standardized fulfillment process also prevents avoidable mistakes such as misplacing or losing warehouse inventory and paperwork.
5. Streamlined Communication 
Customers are a crucial player in the order fulfillment process. Because of this, you must ensure transparent and clear communication not only within your business but also with your clients as well. Maintaining constant communication with your customers throughout the order fulfillment process eases any concerns they might have. For instance, the impact of delivery delays declines when customers know immediately of any expected delay. While this might sound trivial, it helps give the customers added confidence and allows them sufficient time to plan for the delay. If you wait for a delivery failure, dissatisfaction is much greater.
You also need clear communication with third-party logistics (3PLs) companies and even your own drivers. It's common practice now to monitor trucks using GPS to help drivers avoid delays or even divert trucks to avoid shipping delays to large customers. This way, you won't tarnish your company's reputation with customers due to unclear communication should a client inquire about their order's progress.
6. Correctly Predicted Lead Times 
Customers always want their delivery within the agreed-upon period. Therefore, you must correctly estimate delivery and work hard to meet your delivery promise. This is another aspect of using data-driven processes in your business. You can determine this by examining the order fulfillment process and assessing the average period your courier takes to make a delivery. After monitoring deliveries over time, you can predict delivery dates pretty accurately, especially if you use an algorithm that takes into consideration other factors, such as normal weather and traffic patterns for a specific time period, in making delivery estimates.
When predicting lead times, it's better to say delivery will take a bit longer than underestimating the duration. After all, clients don't mind the product reaching before the stated date, but they won't be pleased if their delivery is late.
Takeaway 
The success of your e-commerce business depends on developing a streamlined and efficient order fulfillment process. Therefore, optimizing the order fulfillment process is one of your primary goals. And to accomplish this objective, detailed in this guide are the key features that make it possible to realize this dream for your e-commerce company.
Need marketing help to support business growth?
We welcome the opportunity to show you how we can make your marketing SIZZLE with our data-driven, results-oriented marketing strategies.  Sign up for our FREE newsletter, get our FREE guide to creating an awesome website, or contact us for more information on hiring us.
Hausman and Associates, the publisher of MKT Maven, is a full-service marketing agency operating at the intersection of marketing and digital media. Check out our full range of services.