When you open a spa or salon, there are lots of things you need to know first. Opening a spa or salon means spending money on products that you have trouble selling if your salon or spa goes under. We call these sunk costs. That also means you'll need money for this investment. But, of course, it's more challenging than just putting up a sign and waiting for the customers to come flooding in! There are many factors to consider when opening a business like this, from the initial planning stages to day-to-day operations. In this blog post, we'll discuss some of the most important things you need to keep in mind if you want your spa or salon to succeed.
How to open a spa or salon
You face many decisions when you decide to open a spa or salon. Below, we outline some of the major decisions and factors you should consider in making your decisions.
Location, location, location
Regarding businesses like spas and salons, location is everything. You want to ensure you're in a high-traffic area where potential customers see your business. Having an anchor store and related businesses, like boutiques, means you build awareness among your target market, which generates business for your spa or salon! You also want your location to feature sufficient parking and easy entrance/ exit to surrounding roadways. No one wants to fight traffic to get to your business or circle looking for parking. But at the same time, you want to avoid being in a location that's so expensive that you can't turn a profit. It's important to strike a balance here.
Select your business structure
You need to decide on the business structure of your spa or salon. For example, will you open a spa as a sole proprietor, LLC, partnership, or corporation? Each of these has different tax implications and legal liability issues that you need to consider if you want to succeed. Speak with an attorney or accountant to help you choose the best option for your business.
Purchase the right equipment and supplies
Of course, you can open a spa or salon with the right equipment and supplies. This includes everything from chairs and tables to towels and robes. But it's not just about having the right physical items; you also need to make sure that you have the right products to use on your customers. Using a spa or salon is a luxury purchase for most consumers. They want to be pampered. Going cheap with your equipment and supplies means you don't offer the luxury many clients expect from these services so you won't do your brand image any favors. So do your research and find high-quality products that your customers will love.
Hire the right staff
Your business is only as good as those who work for you. So when hiring staff for your spa or salon, find people passionate about their work and talented. They should be friendly and professional to provide excellent service. Invest in training so your staff can keep up with trends in your industry.
Promote your business
Once everything is up and running, it's time to promote your business. There are many ways to do this, from traditional advertising like print and radio ads to more modern methods like social media marketing. Find the right mix of marketing techniques for your business and make sure that potential customers know about your spa or salon. If you need help with promotion, find a reliable company, like Royal Metis consultancy, to help you with it.
Find target customers
Consumers aren't all the same. They want different things from their spa experience, they can afford different price points, and they live in different communities. That's why it's important to find your target market and focus your marketing efforts on them. When you know your target market, you can more easily reach them with marketing messages that resonate with their needs.
Keep your customers coming back
The key to any successful business is repeat customers. You want your customers to be so happy with your services that they come back again and again. There are many ways to achieve this, from offering loyalty discounts to sending thank-you notes. Find what works for your business and ensure that your customers always have a positive experience.
Hire the right team
You can't do it all alone! When starting, it's important to hire a team of professionals to help you with the day-to-day operations of your business. This team should include an accountant, attorney, marketing consultant, and more. As your business grows, you can add additional staff members as needed.
Create a proper spa menu
An essential part of owning a spa or salon is creating a menu of services. You should create the menu with your target market in mind to offer comprehensive services your market wants and offer various services at different price points. Be sure to include basic and premium services to appeal to a wide range of customers.
Price services competitively
You need to make money to stay in business, but you also don't want to price yourself out of the market. Research the prices of similar businesses in your area and price your services accordingly. You may occasionally need to offer discounts or promotions to attract customers, but keep the farm a secret! Remember, this is a luxury good so being too cheap may not attract many customers.
Maintain high standards
It's important to maintain high standards in your spa or salon. This means providing excellent customer service, keeping the premises clean and tidy, and using only the best products and equipment. Your customers will notice if you let your standards slip, so always provide the best possible experience.
Stay up-to-date
The spa and salon industry is always changing, so it's important to stay up-to-date on the latest trends. This means attending trade shows and conferences, reading industry publications, and networking with other professionals. You can ensure that your business is always on the cutting edge by staying up-to-date.
Have a contingency plan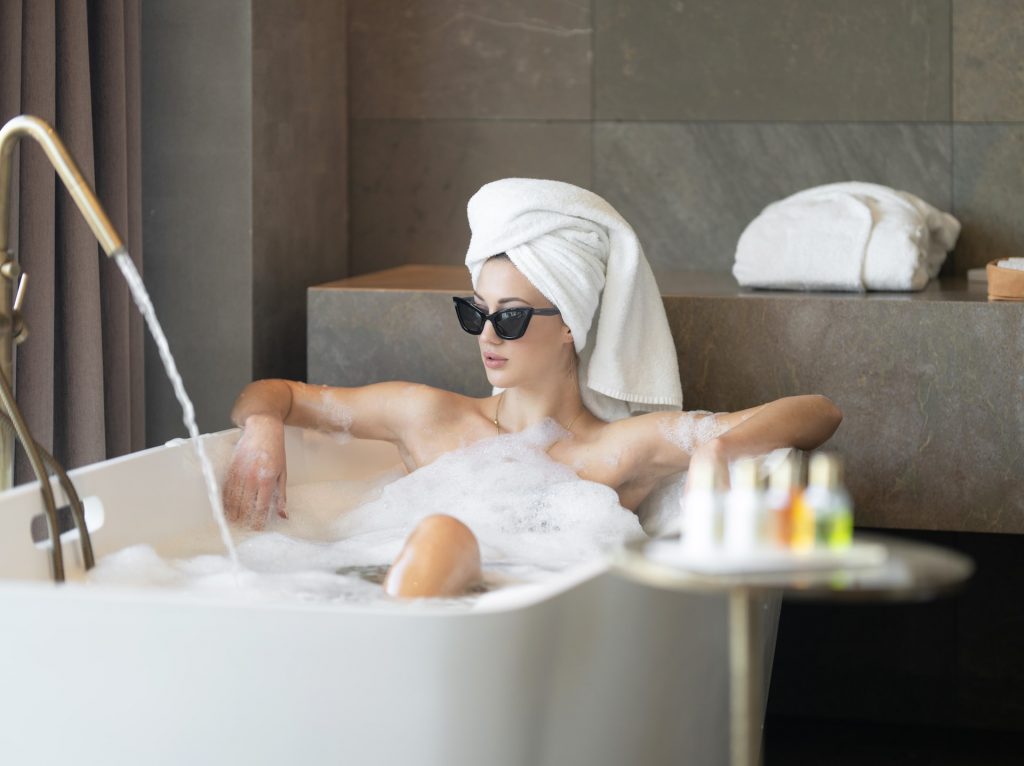 No business is immune to problems. Hence, it's important to have a contingency plan. This plan should address how you deal with common issues like power outages, equipment failures, and natural disasters. By being prepared, you can minimize the impact of these problems on your business.
Be patient
Starting a spa or salon is a big undertaking, so patience is important. It may take some time to get everything up and running, but it will be worth it in the end. Stay focused on your goals, and don't give up, even when things get tough. With a little perseverance, you can be successful!
Offer unique services
To stand out from the competition, offering unique services is important. This could mean offering new and innovative treatments, partnering with local businesses, or hosting special events. Find what makes your spa or salon different and use it to your advantage.
Build a positive reputation
Your reputation is everything in the spa and salon industry. It's important always to provide the best possible service and build a positive relationship with your customers. If you make a mistake, admit it and take steps to make things right. Maintaining a positive reputation will ensure your business is successful for years.
In Conclusion
Now that you know what it takes to start a spa or salon, it's time to start! Use these tips to create a business plan and get your business off the ground. You can achieve your dreams of owning a successful spa or salon with hard work and dedication.
Need marketing help to support business growth?
We welcome the opportunity to show you how we can make your marketing SIZZLE with our data-driven, results-oriented marketing strategies.  Sign up for our FREE newsletter, get our FREE guide to creating an awesome website, or contact us for more information on hiring us.
Hausman and Associates, the publisher of MKT Maven, is a full-service marketing agency operating at the intersection of marketing and digital media. Check out our full range of services.