Starting an e-commerce business from scratch is quite a daunting task. It requires careful planning and execution to ensure you're starting an online shop with the potential for success. But with the right approach, you can create a profitable online store that is successful in today's competitive market.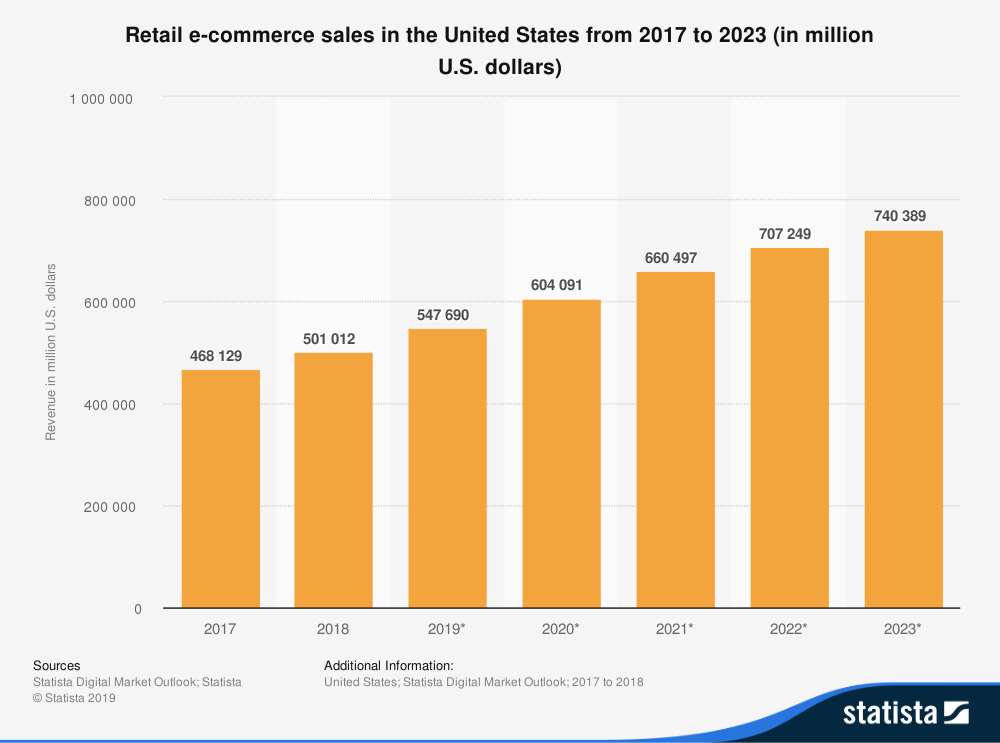 As you can see in the graphic above, the potential when starting an online store is huge, with online sales growing every year. Something to note in this graphic is that the pandemic years were only projections and the pandemic escalated the shift to online shopping, a trend likely to continue in the foreseeable future. So, let's take a peek at the tips you need when starting an online shop.
Here are some tips for starting an online shop
1. Choose your niche
You need to decide what products or services you want to offer through your store. Identify a niche that has potential customers who need and/or desire what you can offer so that you can tailor your branding and product selection accordingly. A key element in choosing your niche is to develop a unique selling proposition (USP) that helps you stand out against the competition. Give your target market a strong reason to buy from you rather than someone else.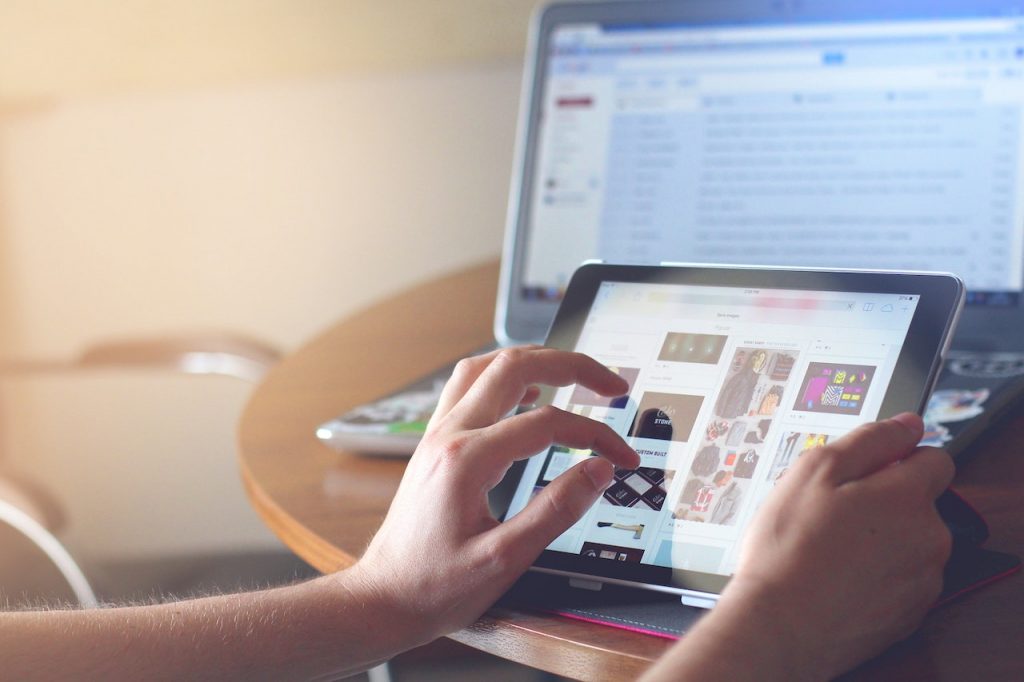 2. Develop a business plan
A great way to stay organized throughout the entire process and have the best chance of success is by creating a detailed business plan that outlines all aspects of your business built on a thorough analysis of your situation. This marketing plan includes elements such as the ones below.
Before getting started with creating your business plan, it's important you do extensive research on the industry and how other businesses achieved success in that space.
The first half of your business plan involves developing an understanding of the environment surrounding your business, as well as your capabilities. Take a look at the competition, investigate elements of the external environment such as the economy and legal factors, identify potential customers and suppliers, analyze trends in consumer behavior, and develop your USP. Once you gathered this information, use it as the foundation for an in-depth market analysis and strategy that commonly involves a SWOT analysis like the one below.
Define your goals & objectives
A statement of your goals and objectives is what divides the first half of the plan (background) from the second half of the plan (the proposed strategy). It's important to develop specific, measurable, achievable, realistic, and time-bound goals for your e-commerce business (termed SMART goals). Think about what you hope to accomplish within the next 3 months, 6 months, and 1 year.
Outline any milestones along the way that will help you track progress and measure success. This is also a good time to sketch out a rough timeline of when certain tasks should be completed (e.g., website launch date).
Develop strategies & tactics
Strategies involve multiple tactics. For instance, you may develop a strategy around appealing to millennials and then develop tactics such as using social media or SMS marketing that help you reach this market. Now it's time to think through the various tactics you need to implement in order to achieve your goals and objectives. Consider different marketing strategies, customer acquisition methods, operational processes, and ways to reduce costs. Make sure these tactics align with your overall goals and objectives.
Create financial projections
Accurately predicting the financial performance of your e-commerce business is key to its long-term success. You need to forecast sales revenue, profits and losses, cash flow, expenses, and financial projections to guide your online shop. This commonly involves a Pro-forma Income Statement built on projected sales and costs, a Pro-forma Balance Sheet, and a Statement of Cash Flows that projects when you need an infusion of money or have excess profits to keep your business running like a well-oiled machine.
In addition, this information can help you make informed decisions about investments in technology, personnel, or other resources.
Monitor progress & adjust as needed
Creating a business plan isn't a one-time task; it's an ongoing process that you should revisit regularly as conditions change. Monitor your progress against your goals and adjust strategies as needed. This helps ensure you stay on track to achieve success in the long run.
3. Choose a platform
Now that you have your niche and plan in place, it's time to choose an e-commerce platform for your business. There are many options available when starting an online shop, from hosted solutions like Shopify to open-source platforms. Consider the features, cost, and customer support of each one before making your decision as changing from one to another is time-consuming and may disrupt your operation.
4. Select a domain name and web host
Your domain name is like the name you give your store, so choose wisely as moving to a new domain name can really disrupt your business. When choosing your domain name, keep the following in mind:
It must be unique as your domain name not only sets up your branding but is the physical address used by search engines to find your content (your URL)
Your name should help develop positive attitudes about your brand and evoke positive emotions
A good domain name is easy to pronounce and remember
Don't make your domain name too similar to other brands
Purchase variations of your domain name including misspellings and additional domains such as the .org and .info in addition to the .com to keep competitors from stealing your traffic using these domains
5. Develop a marketing strategy for starting an online shop
Your marketing strategy involves multiple actions integrated into a solid effort to reach, engage, and convert your target market. A consistent brand message that builds on the brand identity you think resonates with your target market and then spreads that message through various marketing channels so you reach that market multiple times defines your success when starting an online shop or any other marketing venture.
These steps include (in addition to the tips shared earlier):
1. Establish a brand identity that fits your target market
Developing a recognizable brand identity helps potential customers recognize and remember your company regardless of where they see your brand. The identity should evoke positive emotions regarding the brand that motivate your target market to purchase the product and spread the word to their communities.
Creating a brand identity starts with the strategic use of color, typography, logo design, etc. But, more important than these visual elements that help identify your brand, you need to build a hologram representing your brand to your target market through communication channels that build trust with your target market and establish the suitability of your products for them. Don't underestimate the impact of corporate social responsibility in developing a positive brand. As you can see below, brands seen as good corporate citizens are trusted and their products preferred, especially by younger consumers, when they display the values shared by their market.
2. Create a content strategy
Content is increasingly important in starting an online shop, as it helps build trust with potential customers, engage existing ones, and improve lead generation efforts. Your content strategy should include content such as blog posts, social media, email marketing, product descriptions, and customer reviews. You also need a content strategy for your digital advertising campaigns.
As we'll see below, a consistent content strategy supports your efforts by helping users find your online store, building your brand, creating awareness, and encouraging purchases.
3. Utilize multiple channels
In order to reach the widest possible audience, you should use a variety of marketing channels, including email, social media, search engine optimization (SEO), and paid advertising. You must choose channels that fit your target market, as you likely don't have the bandwidth to do everything. Target your specific target market with messaging that resonated in order to ensure maximum effectiveness. Below, you see some characteristics of each of the major social media platforms to help you choose among them.
4. Track your progress
Finally, make sure that you track your progress by monitoring key metrics (called KPIs or key performance indicators) so you can make adjustments in real time based on feedback from customers shared through their clickstream data, comments shared online, and cart actions. This helps you tweak your strategy over time and ensure that it meets the needs of your business.
6. Design your website
Creating an attractive website with all the necessary features takes some time and effort; however, there are many templates available that make designing a professional-looking store much easier. Consider hiring a web designer to design your new website for your business.
Many small businesses consider starting an online shop using website builders such as Wix and Squarespace. These products heavily promote their tools as easy to use and cheap. However, they're not so easy to use and can cost you dearly in terms of lost business opportunities. These tools don't create attractive websites that help you stand out from the crowd and the sites look cookie-cutter. They also do a terrible job of showing up when users search for businesses like yours, termed SEO or search engine optimization.
In the end, you may find a self-hosted website is just as easy (or even easier) to build and maintain plus it provides better opportunities to reach your target market because it offers superior SEO.
7. Optimize for search engines
Once your website is up and running, you need to optimize it for search engines so that potential customers can find your store, since most shoppers begin a search online. With good SEO, especially local SEO, your content appears near the top of search engine results for queries related to your brand. Users heavily favor clicking on content appearing near the top of their results, as you can see below.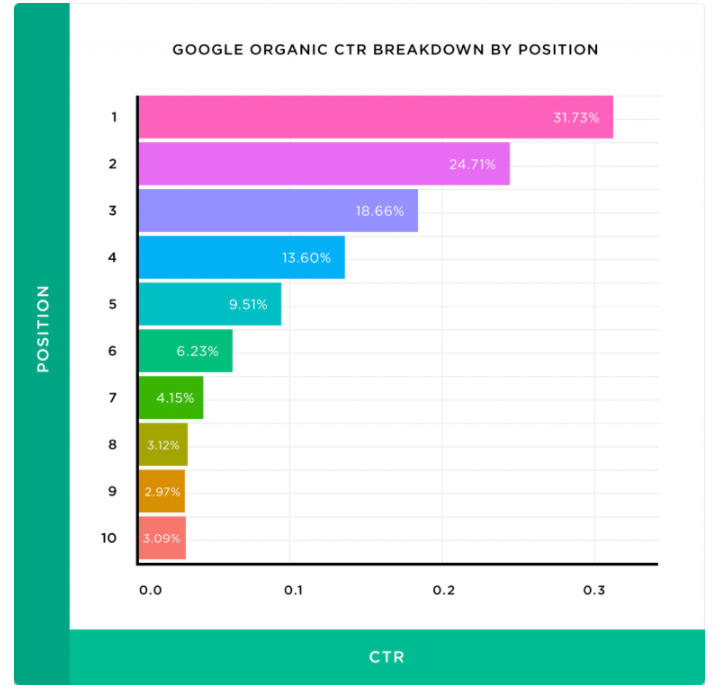 SEO involves keyword research, content optimization, and backlinks building. Hence, it's somewhat technical and takes a consistent effort at creating and sharing content. Changes to your rank in search happen over time, so don't quit if you don't see immediate results.
8. Secure payment processing capabilities
Credit cards are the preferred method of payment used by most online shoppers, so you need a secure payment gateway that allows customers to make payments with their debit or credit cards in a safe and secure manner. PayPal is a good option for many small businesses as online shoppers sometimes feel uneasy giving their credit card information to an unknown business.
There are several third-party payment processing services that you can integrate with your e-commerce store, so make sure to research the options available before making a decision as costs vary.
9. Set up customer support channels
Providing outstanding customer service is key to retaining customers and building loyalty toward your brand which generates positive recommendations. Offer multiple ways for customers to contact you like telephone, email, or online chat support services, if applicable. Offering online chat may provide a negative experience unless someone is available most of the time to respond to chats. Try using a chatbot instead. This tool is built with AI (artificial intelligence) and operates on your website 24/7 to provide answers to common queries. This helps customers get the answers they need quickly and easily, leading to more satisfied customers.
10. Launch your store
After everything is set up, it's time to launch your store! Make sure that all of the necessary pages are up and running, such as product descriptions, privacy policies, and terms of service, before going live.
11. Maintain your store
Once you launched your store, the work is not done! Regularly monitor customer feedback, make any necessary updates to improve user experience, and stay on top of trends in the industry to keep your business competitive.
It's also important to track analytics and understand how customers find and interact with your store so you can adjust your marketing strategies accordingly.
12. Stay organized
Last but certainly not least, staying organized is essential for any successful e-commerce business. Investing in a good system upfront saves time in the long run by making it easier to manage orders, inventory levels, and customer service requests efficiently. In addition, automation tools can also help streamline processes.
Final thoughts
By following these steps and putting in the work upfront, starting an online shop from scratch has the potential for success. With the right planning and dedication, anything is possible!
Need marketing help to support business growth?
We welcome the opportunity to show you how we can make your marketing SIZZLE with our data-driven, results-oriented marketing strategies.  Sign up for our FREE newsletter, get our FREE guide to creating an awesome website, or contact us for more information on hiring us.
Hausman and Associates, the publisher of MKT Maven, is a full-service marketing agency operating at the intersection of marketing and digital media. Check out our full range of services.