Everyone knows that video sharing is booming on the Internet because people love video marketing tactics. In fact, people watch over 500 hours of video per day on YouTube alone; and content creators share more content on YouTube in 30 days than all US television networks uploaded in 30 years [source]. And anyone who spends any time on social platforms knows the importance of video. For instance, 82% of Twitter users watch videos through the platform. according to the same source.
Likely, the fact that people love video, especially millennials and Gen Z, accounts for the huge amount of content added to video sharing sites every minute and why 87% of marketers use video marketing (see graphic below). In the age of Internet marketing, if you're not using video marketing to promote your business, you're missing the boat. People love video marketing because it helps them understand your products and how they're used, offers entertainment, and builds trust. From a business standpoint, video marketing promotes your other content, making you easier to find. That's why you need video marketing.
Crafting videos
Video content is the best communication tool because viewers retain the information better than many other content options. Studies support this, showing viewers retain 95% of video content versus 10% of written content.
As an internet marketer, with the aid of YouTube intro maker, you create attention-grabbing introduction videos, explainer videos, even entertaining video. Several tools let you make intros, provide multiple options for filters, transformation, and many more options for as little as $10/month. Macbooks come with video software. Adobe is currently offering Photoshop, which handles digital animation for free on iPads.
Video marketing offers a practical way to reach out to your audience at the right time with the content they love. Using video editors, you easily make professional videos from templates that combine music, videos, and images. The tools also assist in creating awareness about your products and services and engaging your target audience.
When creating your entertaining, informative, and attention-grabbing video, be as creative as possible with the aid of different video formats and styles available from InVideo. Use video marketing to craft a message relevant to your audience and encourage 'repeat customers.'
There are many different ways you can put together a video. But the most common way is by customizing a logo reveal online. With the aid of tools like Photoshop, start your videos with a fun-filled animated introduction. This gives your brand a 'playful touch', while leaving a lasting impression on your audience.
Business people love video marketing
If you need another reason to start or expand your video marketing strategies, recognize the impact of video on attracting leads, selling products, and raising awareness about your business. 
Video generates a high ROI
A video provides a higher ROI (return on investment) than other content formats because people love video marketing. Well, maybe they don't love the marketing part, but it's the ROI businesses achieve from video marketing that keeps fresh video coming for viewers' engagement. Here are some interesting facts about video marketing from a 2020 survey conducted by Wyzowl:
89% of video marketers say video gives them a good ROI.
83% of video marketers say video helps them with lead generation.
87% of video marketers say video has increased traffic to their website.
80% of video marketers say video has directly helped increase sales.
95% of video marketers plan to increase or maintain video spend in 2020.
Hence, video supports your efforts to attract new prospects for your business, then cultivate them until they make a purchase and, ultimately, become loyal customers.
Below, you see the trend in video marketing and can extrapolate from 2016 to today and the future. The growth of video marketing is going nowhere but up.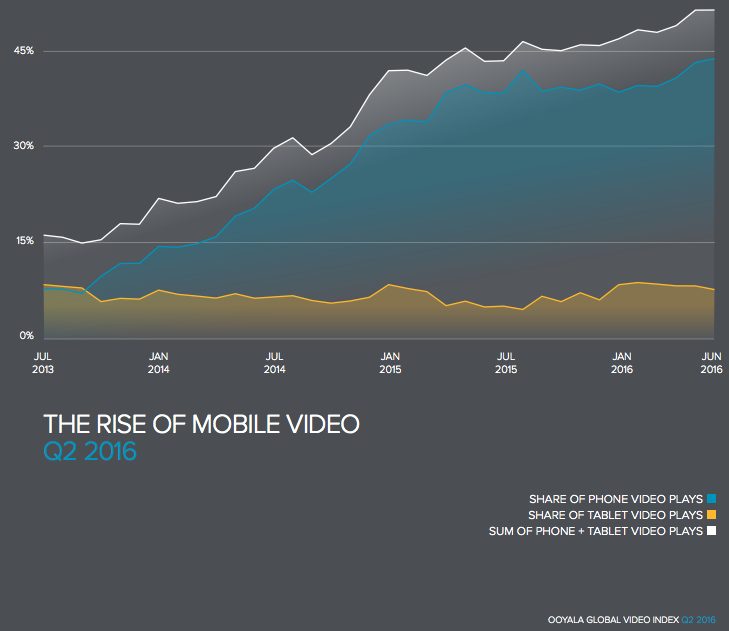 Create revenue from video content
Videos marketing offers additional avenues for generating revenue. Thus, in addition to supporting your own marketing efforts to generate and nurture leads, you can also earn money from your videos by selling advertisement slots to companies and individuals either through Google Adsense or via direct advertising relationships. In fact, some YouTubers earn millions of dollars from video advertising, with Ryan's World earning over $26 million last year.
The more ad space you have, the more money you can earn, so crafting more videos generally translates into higher revenue. Plus, the engagement created through your videos, draws new subscribers, which similarly increases revenue.
Videos are highly sharable
Incredibly, videos are highly shareable assets too. And you can use them to create an immediate impact on the viewers.
Video sharing sites like YouTube, Facebook, Twitter, Myspace, and Metacafe make it easy for people to quickly share videos on their profile pages and social networks with just a click of a button. TikTok offers short videos with the opportunity to reach millions of users. The power of viral video lies in its ability to reach millions of people quickly. To get viral traffic from people worldwide, make sure your video has excellent content, is easily understandable, and looks professional.
For business-facing videos, video sharing sites offer a code to allow other websites to embed your content, thus expanding your reach.
Improved SEO
Many websites have great content, but they don't get much attention or rank high in search results without improper optimization. And it's not enough to have your content indexed by search engines. Instead, you must optimize your content to meet expectations identified in the search algorithm, a list of factors and weights designed to serve users the most relevant and valuable content first when they search. Different companies use different algorithms in determining your website's ranking based on specific keywords used in the user's search. A high ranking drives a ton of traffic to your site, as you can see below.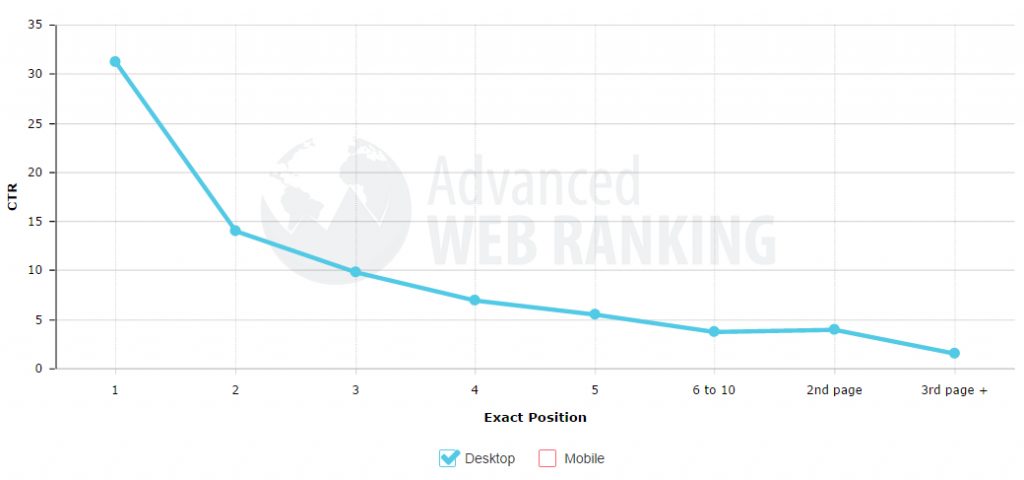 While no one knows the exact factors or weights assigned to those factors in a specific company's algorithm, SEO experts guess many of the factors deal with a post's popularity as reflected by social media shares, backlinks, and similar up-votes for the content. Because people love video marketing, they share your content and other websites backlink to the video.
Keywords are an important determinant as Google and other search engines seek to anticipate searcher intent and serve up content using those keywords effectively. Hence, when you add videos to YouTube or share them, ensure you identify the right keywords.
Video marketing builds trust 
Used effectively, video marketing builds trust with your target audience by humanizing the brand. And, people trust people not business organizations. An effective video shows your passion and presents you as a real person. Providing behind-the-scenes looks at what goes on at your firm further builds trust as viewers find your products and the people who create them more real. Video allows you to own a problem and provide customers a solution. Hence, an explainer video walks viewers through the process of setting up or installing your product; alleviating frustrations with the tiny print or lack of clarity in printed instructions.
Think about including a video of real customers on your channel. Recommendations, reviews, and the workarounds provided by real customers go a long way toward making prospective customers trust you.
Final point
Choose the right videos for video marketing; ones that reach out to your target audience in a way that resonates with them. Remember people love video marketing, so harness this tactic to increase revenue and improve attitudes toward your brand. The main aim of these videos is to provide quality information to the viewers about your products. Also, video marketing is a great way to attract new customers as the videos are shared ubiquitously.
Need marketing help to support business growth?
We welcome the opportunity to show you how we can make your marketing SIZZLE with our data-driven, results-oriented marketing strategies.  Sign up for our FREE newsletter, get our FREE guide to creating an awesome website, or contact us for more information on hiring us.
Hausman and Associates, the publisher of MKT Maven, is a full-service marketing agency operating at the intersection of marketing and digital media. Check out our full range of services.