The COVID-19 pandemic changed the way we do business and live our lives in many important ways. No matter the industry or niche you're in, you surely had to find ways to accommodate new trends in managing operations, such as remote work, closing your physical stores to everything except low-contact strategies, and the uncertainty of when normalcy will return. Whether you plan to bring your workforce back to the office or not, there is no denying that you must adapt many of your processes to the post-COVID world. These include plans to effectively manage teams as your struggle with remote work, digital transformation and tech adoption, communication, and more. Mind you, investing in these areas is not about survival, it's about taking your company forward and paving the road to hypergrowth.
And it all boils down to how well you manage your in-house and remote teams because the pandemic certainly made it difficult to maintain productivity and output, let alone enhance your operations to respond to new opportunities. With all of that in mind, today we take a closer look at the essential software, such as the best project management tools, and best practices you need to effectively manage teams in new normal.
Here's what you need to know.
Building a communication hierarchy
First things first; understand that in-house and remote teams thrive on efficient and effective two-way communication. You may employ the most intuitive software in the world, but if you don't communicate openly with little friction, declining productivity is inevitable.
Many inexperienced leaders think communication is a process that comes naturally, but it requires careful planning and implementation. Later sections discuss the best tools for facilitating open communication but let's start with the communication hierarchy.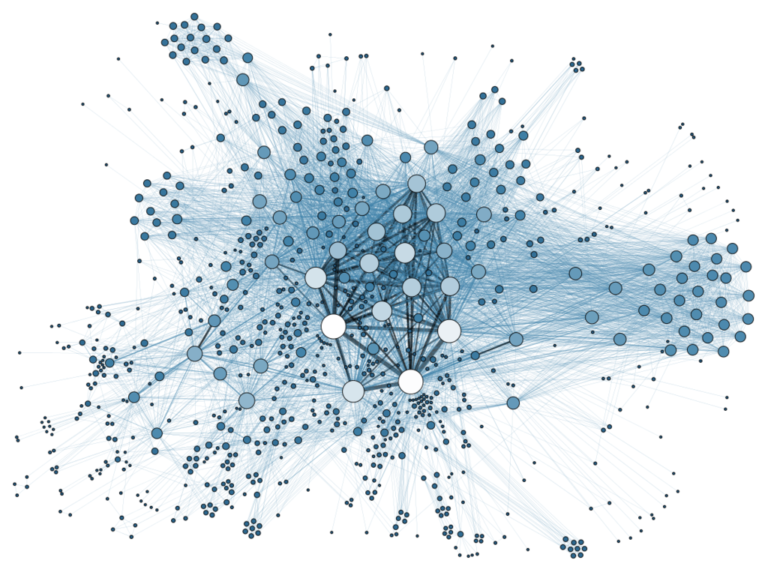 Essentially, a communication hierarchy is your blueprint for all internal and external communication in your company. The former controls the flow of information vertically and horizontally, and the latter details the communication structure between you and your clients. It's imperative to make such a hierarchy simply because without it you're bound to lose efficiency, data is going to get lost, and your inbox is going to get flooded with messages that simply don't concern you.
If you're unsure how to make a communication hierarchy, just tend to the following:
Identify teams that don't communicate efficiently
Pinpoint communication problems and bottlenecks between teams
Standardize the use of messaging apps and other communication tools
Identify team leaders who should distribute data to their team members
Create a chart detailing where every piece of information should end up in your network of teams
Put these changes and schematics into your new communication policy
Disseminate the policy and make sure that everyone understands it inside and out.
Ensure you implement a personalized approach to inspire every team member to follow through with needed changes
Work out the kinks as they arise, don't assign blame if someone makes a mistake. Rather, correct them, forward the information to the right person, and connect with the employee to try to fix the problem.
Choosing the right project management tool
Whether you're managing remote or in-house teams, or both, you need a reliable project management tool on hand to effectively manage teams. PM software not only eases collaboration but is also needed for effective communication between teams and departments.
Whether you're developing an amazing android app, or a new physical product for the next roll-out, or another project involving multiple employees, you need a centralized co-working platform. Ideally, this co-working platform is a cloud-based PM system with plenty of features.
For example, your PM tool should allow you to remain flexible and agile at all times, so you need features like:
Visual boards to assign tasks and track work
Time tracking and logging
Easy file sharing, management, and storage
Team messaging built into the tool
Comprehensive analytics and reports
Intuitive project timelines
Automatic risk assessment per project
When you choose a tool with these essential features, you more easily stay on top of your projects. Project management software also allows you to make incremental progress, which is essential for meeting deadlines and project efficiency.
Improving communication tech with VoIP
One of the most important elements of an effectively managed team is the technology you use to facilitate communication. This means technology that handles both internal and external communication seamlessly, as you need a tool that boosts communication with teams and clients. Of course, the best solution you should integrate into your operation is VoIP. This is a comprehensive communication system featuring a myriad of digital features and benefits.
That said, there are many providers out there, so you need to research the top VoIP providers carefully to find the one with the best and most affordable plans to address your corporation's needs. Aside from a low-cost phone system, you should also get a variety of features, including:
Unlimited national and international calls
Voicemail to email functions
Full mobile optimization and a dedicated app
Receptionist call console
Various plug-ins and integrations
Conference calls and HD voice quality
Auto attendants
Device swapping
Collaboration tools
These features, along with low-cost calls, help manage teams no matter where your employees work. What's more, they allow you to run a 24/7 support service from anywhere in the world.
Essential tools for remote teams
Speaking of remote teams, managing employees is challenging when some are at the office and others work from home. Now consider freelancers and digital nomads your company uses who work from halfway around the world and you gain insight into how the new normal can make your life a living hell. Don't worry, technology is here to lend a helping hand.
Aside from using a VoIP system to make communication a breeze, you should also stick to the tried and tested strategies and integrate some leading remote work tools. You can use something as simple as Trello for task management, or HubSpot for a complete marketing management suite to make it easy for teams to collaborate in communications with clients/ customers. You can also implement other handy tools like browser extensions that block certain content, or a comprehensive HR tool like Calamari to track everything relating to your employees and their work.
Create a thriving workplace culture
Last but definitely not least, you can't expect to effectively manage teams if you don't have a positive workplace culture. It doesn't matter that you're all meeting on Zoom and that everyone's working remotely, you still need a positive culture to permeate the fabric of your business. It binds people together, and it drives the collective forward.
To build such a culture, you need to lay foundational pillars. These include honesty, transparency, accountability, trust, communication, co-dependence, equality, and loyalty. As a leader, you must nurture and instill these values in your teams by taking a personalized approach to employee management, but also by connecting with the group daily to address issues that arise head-on.
Effectively manage teams
Team management in the new normal is a challenge for many leaders, but that doesn't mean you're powerless in the face of change. Use these tools and tactics to boost the efficiency of your teams, build an amazing culture, and take your company to new heights in the post-COVID-19 world.
Need marketing help to support business growth?
We welcome the opportunity to show you how we can make your marketing SIZZLE with our data-driven, results-oriented marketing strategies.  Sign up for our FREE newsletter, get our FREE guide to creating an awesome website, or contact us for more information on hiring us.
Hausman and Associates, the publisher of MKT Maven, is a full-service marketing agency operating at the intersection of marketing and digital media. Check out our full range of services.