In the cut-throat competitive business world, every firm aims to outperform its competitors. Today, that means having an SEO-friendly website that attracts users to your website. Businesses that show up near the top of related online searches get more traffic (called organic traffic) to their website, which increases the chances of making a sale, as you can see below. If your website isn't easily found through an online search, your website is invisible to potential customers. In fact, unless they search for your brand name, these prospective buyers don't even know your brand exists.

Thus, with a website, it is also crucial to invest in SEO services that can help a company get noticed by its target market online and start generating profits. By designing an SEO-friendly website, a business can stay ahead of the market competition and get ready to attract the potential customers it needs to have for both immediate and long-term success. Hence, SEO-friendly website design is vital for any B2C or B2B business.
What is an SEO-friendly website design?
First, let's talk a little about SEO or search engine optimization. When new content appears online, web crawlers called spiders, find the new content and rank it based on criteria established by the search engine, called a search algorithm. The ranking process seeks to deliver the highest-quality results to a user's query at the top of the results page. That keeps users coming back. Since Google accounts for the largest percentage of searches (85% as of a year ago), we'll focus on their algorithm.
SEO-friendly web designs make things easier for search engines when they crawl so it has an idea about the site structure and content offered on the website. Unless your site has an SEO-friendly web design, it is nearly invisible to users seeking information and offerings from online companies.
So here are the main characteristics of websites deemed SEO friendly.
The sites have unique titles along with a description for every page
All the pages on the website have unique titles and descriptions of the content built around keywords commonly used in queries to reflect user intent. The titles are around 60 to 65 characters, and the descriptions must be approximately 150 characters. The titles and descriptions include the chosen keyword and use it judiciously within the content. Overusing keywords, called keyword stuffing, results in a penalty rather than a benefit to the website. Using the same keyword multiple times often results in a lower SEO score since your pages now compete with each other for scores.
That's one reason why companies use long-tail keywords (actually keyword phrases) as it allows them to write content on similar topics without reusing keywords. Another reason keyword phrases are getting longer is the prominence of voice search.
Pages that load quickly
Slow-loading websites are a bane for any SEO effort. It is another significant reason you should always focus on websites that can load fast. The fast-loading webpages have advantages in ranking algorithms. They offer a much greater experience in terms of user interactions, such as sales, contact form submissions, and newsletter signups.
Although the weight assigned to load speed isn't as high as it once was, loading quickly provides a better user experience as visitors won't wait more than a few seconds for a page to load before abandoning it for a competing page. This is especially short on mobile devices.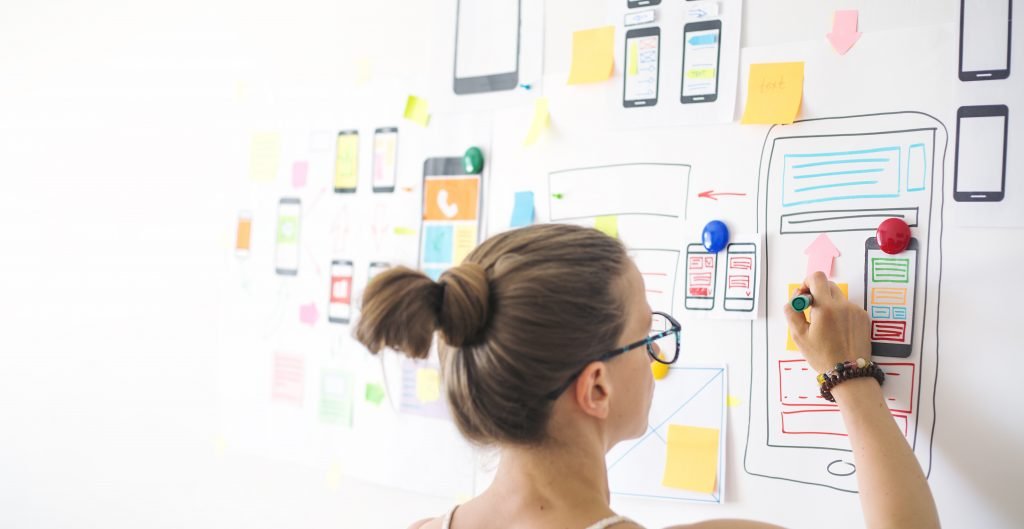 Well formatted URLs
The URLs or permanent links of the web pages are descriptive, with all lower cases separated by dashes. Using keywords in the URL makes them more SEO-friendly. Since your domain is part of every URL on your page, choose your domain wisely.
The web pages must have unique content
Value is the currency when it comes to SEO. Try to find a unique angle for your content, develop useful tools or images to include on your pages, integrate perspectives from other sources, or entertain visitors with your content. When you follow this advice, you gain backlinks from other websites and social media users engage with the content when shared on those platforms. Valuable content also encourages visitors to stay on your site longer and reduces your bounce rate (leaving after viewing a single page). These factors are heavily weighted in the Google search algorithm. 
Creating valuable content on a consistent basis is the most important factor contributing to SEO and, as you can see below, your content impacts revenue, as well.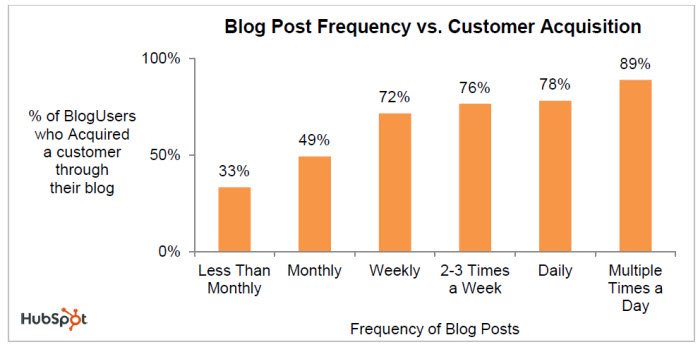 Pages must have a proper and meaningful structure
These factors are part of technical SEO that doesn't impact the user experience but helps the spider categorize your content more easily. The web pages must include significant elements, like a header, breadcrumb menu, page title, and properly formatted text separated into multiple short paragraphs along with subheadings, author information, and the footer.
The web pages must have images optimized for the search engines
While search engines love to work with text content, your website must have images, as this can enhance the value of your website, and provides a better user experience. Using images helps in making your site interesting, sharable, and easy to read. Unique images sized appropriately for your website attract attention and help make your content unique rather than using stock images. I prefer using images that add value to my content, such as data visualizations and infographics instead of pretty pictures. You should also include ALT text and a meaningful image filename since the spider can't "see" images well and the ALT tag allows those with visual challenges to understand the image.
Importance of using SEO-friendly websites
Most digital marketing firms recommend using custom web design services as this can increase your chances of having an SEO-friendly website. When your site is SEO-friendly, it automatically responds better to SEO efforts. Hence, this results in more organic traffic, which results in more sales opportunities. So here are the reasons why you should have an SEO-friendly website.
Boost organic traffic
The most crucial reason that works in favor of SEO is that it helps generate organic traffic for any business. Through an SEO-friendly website, you attract more organic traffic through a better ranking in the SERPs (search engine results pages). Because the traffic came through a query related to your content, these visitors are not only good prospects for your business but are more likely to convert than traffic from other sources.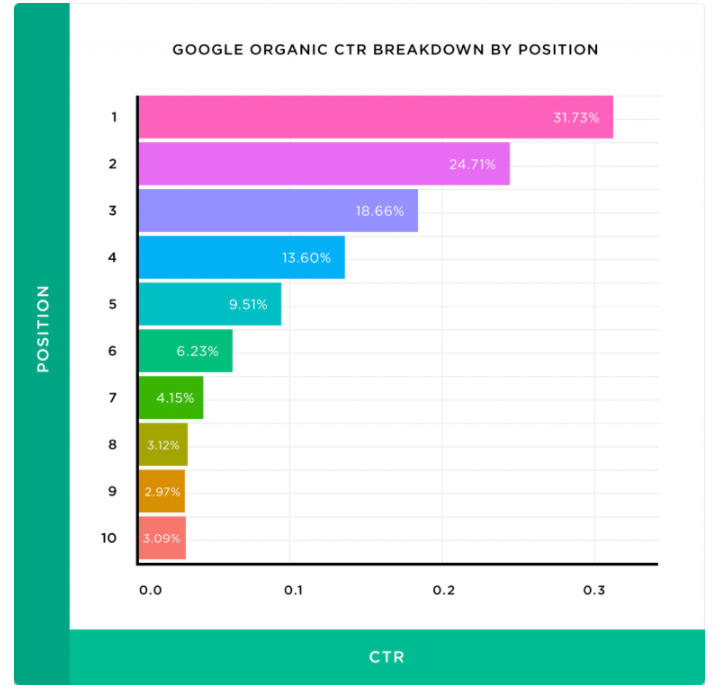 It ensures the positive reputation and credibility of the brand
Business success depends on a positive reputation and brand credibility. Users automatically gravitate toward brands listed on the first page of Google, Bing, and other major search engines. Thus, you must invest in an SEO-friendly website that has the potential to obtain a first-page ranking.
It ensures the site is easily navigable and user friendly
SEO allows your site to be found or discovered by search engine crawlers. It can be beneficial to your end users. When your site is user-friendly, it can naturally attract more and more people to the website who can appreciate the user experience you offer. Through custom web development services, you can have a site ideal for all kinds of users.
Making an SEO-friendly site cost-effective
With an SEO-friendly website, you can get good traffic throughout the day without investing further in other types of online advertising, such as PPC campaigns. It means that you can save your money while at the same time benefiting from a steady flow of traffic at all times.
Through SEO, you can understand your customers in a better way
One of the cornerstones of business success is better insight into customers. Through proper utilization of search engine optimization, you can obtain a good understanding of what your customers want and how they can be satisfied. It will help you to get more business in the times to come.
So, once you decided that you want a website that is SEO-friendly, you must also make sure that you consult with an experienced firm that can provide you with customized website development solutions at the best prices. Now, experience gives you an upper hand in this domain. If you want to establish your presence online, you need to give prominence to the search engines and the targeted audience base. After all, the reputation of your brand matters. So, a lot depends on the professionals working to build and market your website successfully. Digital marketers play a significant role in marketing a business. They consider all the essentials to maintain your brand presence online.
Conclusion
Creating an SEO-friendly website isn't easy or straightforward. In fact, it might take six months or more before you see the results of your SEO efforts in terms of improved conversion. Without spending time and money to ensure a good position in search, your brand is nearly invisible to online users, which can cost you big time.
Developing an SEO-friendly website is complicated, especially when you think about some of the technical aspects of SEO mentioned in this post. Variations of SEO, such as local SEO, can further enhance your market performance but require a slightly different set of tactics than those discussed here.
Need marketing help to support business growth?
We welcome the opportunity to show you how we can make your marketing SIZZLE with our data-driven, results-oriented marketing strategies.  Sign up for our FREE newsletter, get our FREE guide to creating an awesome website, or contact us for more information on hiring us.
Hausman and Associates, the publisher of MKT Maven, is a full-service marketing agency operating at the intersection of marketing and digital media. Check out our full range of services.