The internet is a powerful place to spread the word about your nonprofit organization to build support, influence policy, and fundraising. The internet also makes a great fundraising tool whether you use your own website or raise funds through a central hub like GoFundMe! Today, we share 7 fundraising ideas to help you increase donations and reach other organizational goals.
At first glance, fundraising may seem like a daunting task, but there are many simple ways to generate funds for your nonprofit using the internet. In this blog post, we discuss some fundraising ideas proven effective in generating donations for nonprofits just like yours.
What is a nonprofit and fundraising?
Nonprofits are organizations that exist for the primary purpose of serving a social need. They do not generate any income in the traditional sense, although some do operate e-commerce sites as part of their fundraising efforts. Instead, nonprofits depend on donations from supporters to finance their operations and keep them running. Officially, nonprofit status is a tax designation the eliminates taxes for donations and income generated by the company, often designated as a 501(c)(3) to 501(c)(6), which are the regulations in the tax code that establish the rules for nonprofit status and the difference in numbers reflects the type of nonprofit.
Nonprofit fundraising strategies are divided into two types: emergency-based or planned giving methods. Emergency-based fundraisers usually involve fundraising for an emergency need, such as natural disasters. Planned giving methods are geared more towards building a dependable, long-term source of income for your nonprofit organization.
Donors can participate in various giving options, such as donating financially on a 1-time basis or monthly, through mobile giving, or volunteering their time, services, or goods. For instance, Goodwill operates a series of stores selling gently used goods. Donations of household goods and clothing allow the stores to sell products to those lower on the socio-economic rungs to provide access to goods while employing those differently enabled to hold jobs as they prepare the goods for resale.
How can nonprofit organizations raise more funds?
That's the perennial question. How can I generate more funds for my nonprofit? Fundraising is especially challenging for political candidates as those donations aren't even tax-deductible. The pandemic made it even harder to raise funds, as corporations struggled to simply survive and regular people couldn't even pay their rent.
Nonprofit fundraising isn't as simple as it might seem due to the vast number of competing charities as well as competition in each niche. There are many obstacles to surmount but the fundraising ideas we share in this post should help you support your mission effectively.  However, your organization must have the right tools to gather funds quickly and conveniently.
The first step in generating donations for your nonprofit is to find out who you want to reach. Decide on a target market and ensure they have a reason to donate or purchase items from your organization's fundraising efforts. Including donation forms on your website is one way to reach people you know are interested in your social space.
There's no way of telling how much money people donate without giving them an option, so it's essential to set up a donation button leading to a landing page with multiple optional donation amounts. Include this button on all your online efforts such as your website, social media, and email marketing campaigns. The landing page generates more revenue if you highlight how that money helps, even though you don't have to spend their donation in a certain way. For instance, rather than ask for a $25 donation, you might sell the idea by showing how that donation helps by saying you can feed a family of 4 with that amount of money. The more concrete you are, the more money you raise.
Below are fundraising ideas to use online to help your organization can generate funds:
Create valuable content 
To generate donations online, you must create valuable content on a consistent basis to both bring in new prospective donors (SEO) and to draw visitors through the process to complete their donations.
Create valuable materials to support your online donation efforts;
Website
Content marketing
Social media posts
Guest blogging
Online advertising
Email marketing
YouTube videos/vlogs
Report donation impacts
People are a little leary of nonprofit fundraising efforts because media accounts amplify the many unscrupulous charities whose main mission is to support their overhead by paying their administration high salaries or actually absconding with your donation. To fight this donation hesitancy, hire an outside accounting firm and publicize how you spend the money raised and how that money impacts the social cause you support. For instance, NPR is very upfront about the costs to acquire various programs to demonstrate where your donation goes. This, in turn, helps others feel comfortable that their donation supports their intended cause rather than lining the pockets of administrators.
Fundraising ideas
The second way to generate donations for your nonprofit is by running an online donation drive or gathering offline at events such as fun runs and bazaars. You can also sell products that people want to purchase just because they enjoy supporting good causes. One idea for these is to offer items that will help people attain their goals, such as running shoes for a runner.
As an example, I frequently buy products from an animal rescue site. They sell kitchy clothing, shoes, and other products, often covered in animal motifs. I spend a little more on these products over alternatives, but I'm happy to help a cause that supports rescue animals.
Use testimonials and social proof
Another way to raise funds is by using testimonials and social proof that show how your work helps people. Showing the stories of those you helped goes a long way in convincing potential donors that they should help as well, so share stories with images and videos on your website or blog.
If you want people interested in supporting your nonprofit's efforts to know that there are ways for them to get involved, you can send out a monthly newsletter. This will be an email containing information about your organization and what the recipient could do to help; they'll receive it each time. This way, they won't forget all of the good things your group is doing in their community. As you can see, the return on email marketing is very high.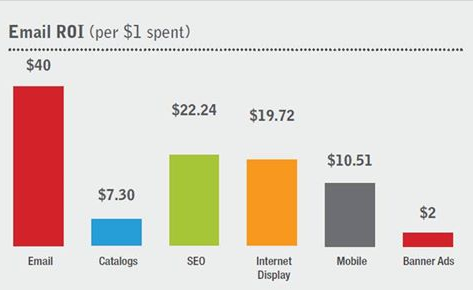 Organize local fundraising events
If you live in an area with a lot of potential for local fundraising events, it's essential to take advantage of that opportunity. For those planning on hosting an event in the future, try thinking about what interests your supporters and put together a list of fun things they can do or ways they could pitch in money.
Fundraising events take a lot of planning time and logistics to pull them off. Hosting the same fundraising event every year around the same time helps build momentum for the event, which grows every year.
Send thank-you notes 
We all want appreciation for the things we do so don't forget donors once they make a donation. You must show appreciation for your supporters and donors. Send a thank-you note, list them on a publically displayed donor list, or show them some other form of appreciation, such as an email message with information about upcoming events they can attend, photos from past events they sponsored, or links to videos on YouTube telling their story.
However, don't use the thank you as a means to ask for more money. Many donors are comfortable with making a yearly donation to your charity but don't keep going back to the well multiple times in a year. This action just annoys your donors and they'll find another charity to support instead.
Final Words
Every nonprofit organization has goals for generating funds. Whether you are looking to achieve a certain level of donations or raise funds for specific programs and initiatives, it is essential to know your fundraising goals before beginning. Try some of these fundraising ideas to see if they help raise more money for your organization.
Need marketing help to support business growth?
We welcome the opportunity to show you how we can make your marketing SIZZLE with our data-driven, results-oriented marketing strategies.  Sign up for our FREE newsletter, get our FREE guide to creating an awesome website, or contact us for more information on hiring us.
Hausman and Associates, the publisher of MKT Maven, is a full-service marketing agency operating at the intersection of marketing and digital media. Check out our full range of services.