Digital marketing is essential for family law firms looking to build a strong online presence just like many other types of businesses. With more and more people turning to the internet for legal services, having a solid digital marketing strategy in place is crucial for reaching potential clients and growing your business. Yet, each industry represents unique challenges so marketing family law firms requires some adjustments from the advice given to digital marketing in general.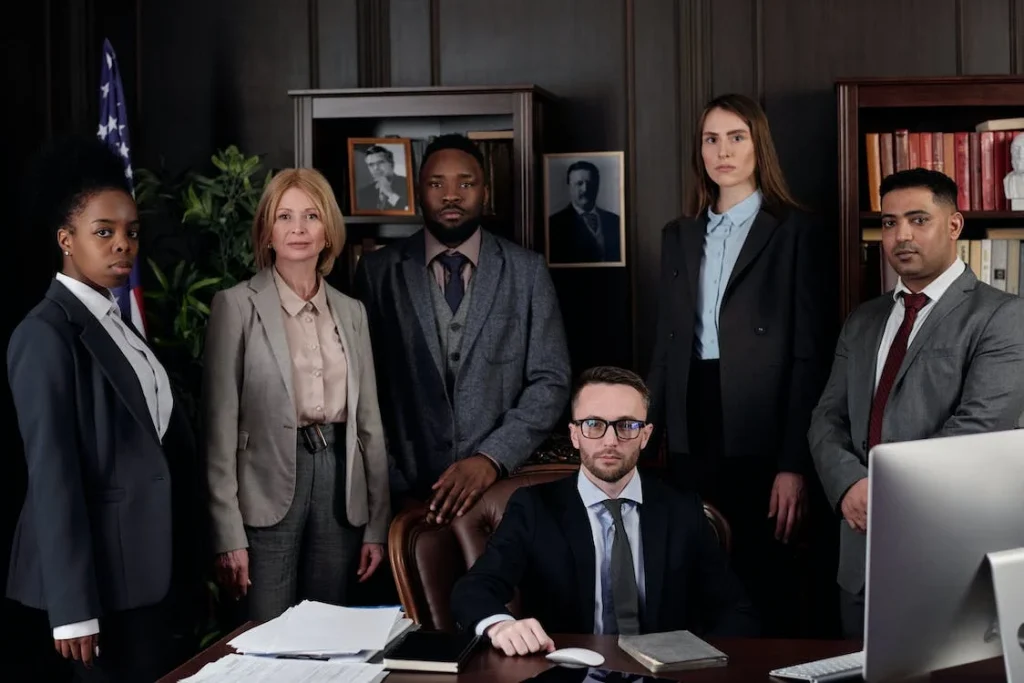 In this article, we discuss five digital marketing strategies and how you might adjust them when marketing family law firms to increase their online visibility and attract new clients.
Marketing family law firms
#1 Develop a great website
If you want to know how to market your law firm, you always need to build a website, ensure a social media presence, and create other digital efforts, such as email marketing, to attract and convert potential clients. 
The first step in building a strong online presence is to have a well-designed website that is easy to navigate and provides potential clients with the information they need. This is one of the most crucial steps when you're doing marketing for law firms.
You must optimize your website for search engines so prospective clients can find you. That means you must include relevant keywords related to the search queries used, offer a mobile-friendly website and a great user experience, and build trust through backlinks to other quality websites, offer testimonials, and create engagement using social platforms. Additionally, make sure to include detailed information about your services and contact information that is easy to find.
Many small businesses choose to start a website using Wix or another website builder because they want to save money. This is a HUGE mistake as these websites aren't built to optimize search traffic, are harder to build than advertised, and offer few options so your website doesn't look unique from others in your industry. With a little effort (and no coding) and money, you can build a self-hosted website with none of these problems.
Apart from a website, you also need to set up a Google Business Profile. With a Google Business Profile, you can garner an enhanced local listing that highlights your business and maps it so clients can easily find your office. Check out the one below for local doctors in my area.
If you're not sure how to set up such a profile, take a look at this checklist on GoBeyondSEO. Any law firm marketing agency can almost always follow a similar checklist for setting up their clients' Google Business Profiles. You, too, should check this list to create yours.
#2 Leverage social media
If you've ever Googled "how to market a law firm," one of the first suggestions you receive is that you must build a social media presence for the firm. Law office marketing has come a long way, and right now, social media platforms like Facebook, Twitter, and LinkedIn are vital for client research and building a strong online presence.
Use these platforms to share updates about your firm, post relevant legal information and resources, and engage with your followers. Consider running social media ads to reach a larger audience. Running social media ads is necessary to improve your family law firm's online presence because it allows you to target specific audiences and demographics, increase brand awareness, and drive traffic to your website.
Social media advertising can also help you generate leads and become conversions down the road.
According to GlobalStats, Facebook, and Instagram currently dominate the global social media market. However, don't let this stop you from marketing on platforms like TikTok. Another platform you should look into is LinkedIn.
As reported by The Drum, 2023 will see the rise of LinkedIn. Unless you're marketing your firm on this platform, you'll miss out on a huge opportunity to market to over 875 million people.
#3 Utilize email marketing
If you think email marketing is dead, you're wrong. Even in 2023, it is a $3 billion industry, as reported by Market Research Future.
Email marketing is a cost-effective way to reach potential clients and keep existing clients engaged with your firm. Use email campaigns to share updates about your services, promote upcoming events, and provide useful legal resources. You should also consider using email marketing to nurture leads and turn them into paying clients.
Of course, in today's legal environment, you must work to build your email subscriber list and purchasing lists isn't allowed by law in the US and EU countries to protect privacy. Consider offering a lead magnet such as an estate planning ebook or seminars (either in person or virtual) as a way to get subscriber emails.
#4 Invest in content marketing
Content marketing is a strategy that involves creating and sharing valuable content that educates and informs your target market. For family law firms, this could include blog posts, videos, and infographics that provide information about different legal issues and services. By providing valuable content, you can establish yourself as an expert in your field and build trust with potential clients.
#5 Track and measure your results
Finally, tracking and measuring the results of your digital marketing efforts is important. Use tools like Google Analytics to track website traffic and conversion rates. Use social media analytics to track engagement and reach. You can identify which strategies are working by monitoring your results and adjusting your approach as needed.
Monitoring your online presence is vital for family law firms' digital marketing strategies because it helps you understand how potential clients perceive your firm and identify any negative or inaccurate information that could harm your reputation.
Monitoring your online presence also allows you to respond quickly to any reviews or comments and address any concerns or questions potential clients may have. By staying up-to-date with what is being said about your firm online, you can improve your overall online reputation and increase your visibility and credibility in the digital space, which in turn can lead to more clients and business growth.
Conclusion
In conclusion, building a strong online presence is essential for family law firms looking to attract new clients and grow their businesses. Family law firms can increase their online visibility and attract new clients by developing a strong website, leveraging social media, utilizing email marketing, investing in content marketing, and tracking and measuring results.
Need marketing help to support business growth?
We welcome the opportunity to show you how we can make your marketing SIZZLE with our data-driven, results-oriented marketing strategies.  Sign up for our FREE newsletter, get our FREE guide to creating an awesome website, or contact us for more information on hiring us.
Hausman and Associates, the publisher of MKT Maven, is a full-service marketing agency operating at the intersection of marketing and digital media. Check out our full range of services.