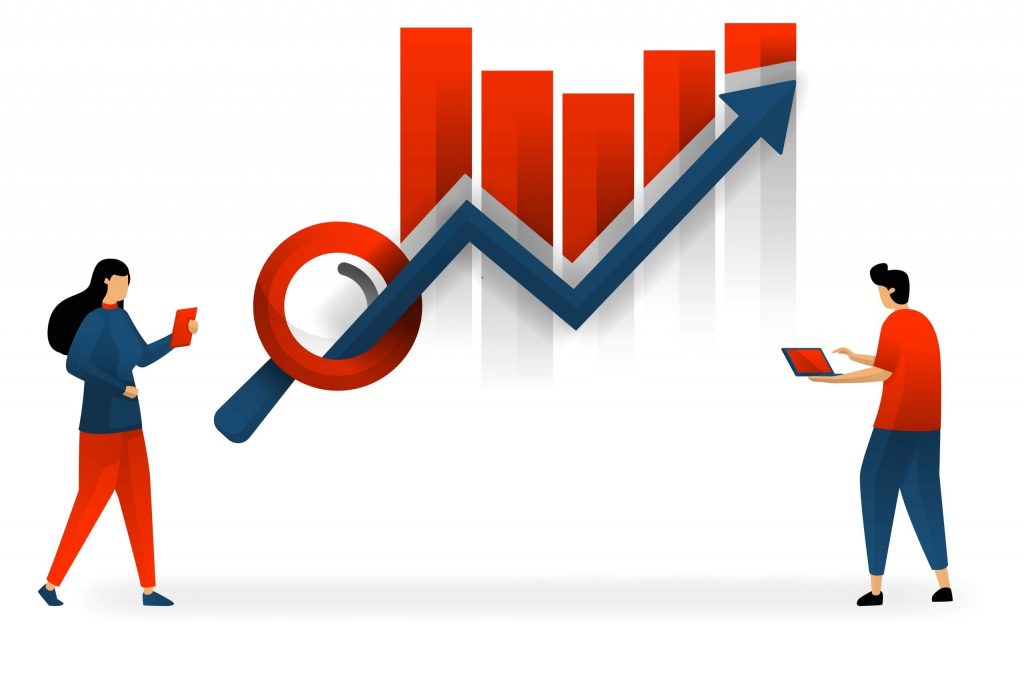 Running a business is difficult – you must ensure you provide your customers with innovative products backed by unparalleled customer service, lead employees to support your growth, manage your finances, build and maintain business relationships with suppliers and retailers, and find new ways for your company to grow and develop. Wow, a tall order for any business and an especially challenging set of tasks for a small business. However, 2020 was a difficult year for businesses across the globe, meaning you're likely struggling just to maintain your business, let alone think of ways to help it grow in 2021. Well, we're here to help with 3 guaranteed growth strategies to implement as you make plans for the upcoming year.
Guaranteed growth strategies for 2021
1. Go online
Now, more than ever, people rely on technology to keep them entertained, to engage with others, and to purchase products online since entertainment venues shuttered along with retailers, tourist businesses, and recreational facilities around the globe as the pandemic raised its ugly head as the weather drove consumers inside. Thus, guaranteed growth for your business rests on harnessing online opportunities and optimizing them.
Even next year when the world transitions to something we recognize from before the pandemic, shopping patterns are likely to favor online shopping as users discovered the ease of shopping in your PJs and getting product delivered to your door the next day.
But, online is a great growth option and businesses that never considered using an online platform to sell their products moved online to stay afloat against lockdown orders. In fact, even before the pandemic locked other options down, studies showed that the average person spent around 3 hours and 15 minutes on their phone each day and a total of 6 hours and 42 minutes online every day. That's 100 days per year that the average person spends online every year. As a result, you must cultivate a strong online presence that brings in new customers and helps to supercharge your profits.
Here are some things you can do:
Make the most of social media, curating content for your followers that represents your brand. Post consistently, but ensure you don't overwhelm your followers. You can see below recommendations for the optimal number of posts per day across various social media platforms. Obviously, Google+ died a horrible death after the publication of this content but it gives great advice on the other platforms.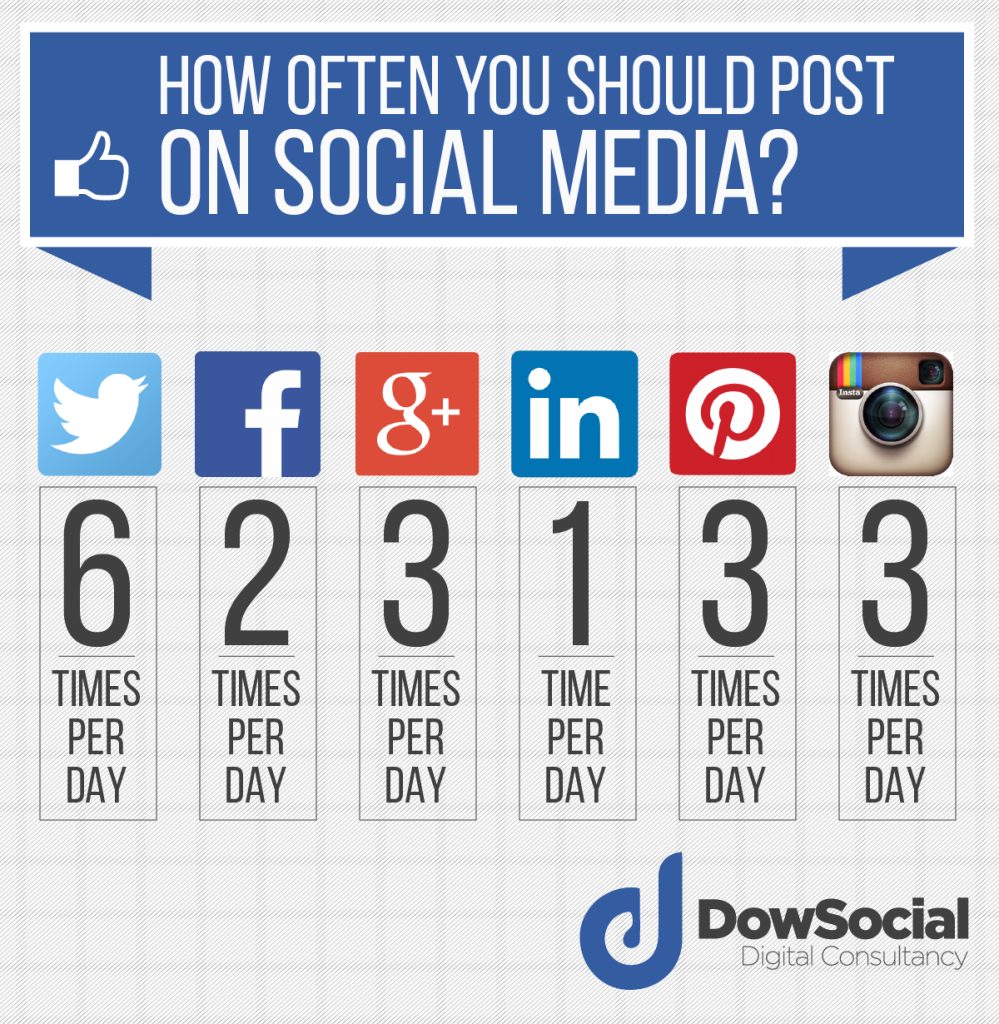 Update your website regularly. Run a blog, showcase your products, provide details about upcoming releases, allow customers to learn more about you on a personal level. Below you see the impact of consistently posting valuable content on your blog has on customer acquisition.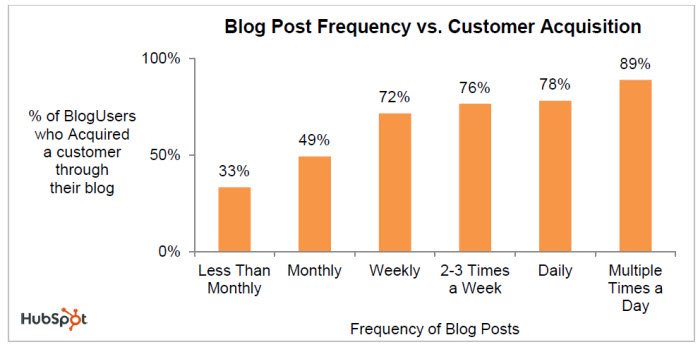 Host competitions via social media, where participants have the chance to win free products if they like and share your page. This type of engagement brings you to the attention of additional social media users with the potential of turning them into customers. Below you can see the impact of engagement in a situation where only 10% of users engage with your content. Starting with 2 million followers, your message quickly reaches 1.2 billion users even if none of your followers has more than the average number of friends. This uses the example of Facebook, but engagement works the same way across all social platforms and works (although with a smaller reach) regardless of the number of followers you start with.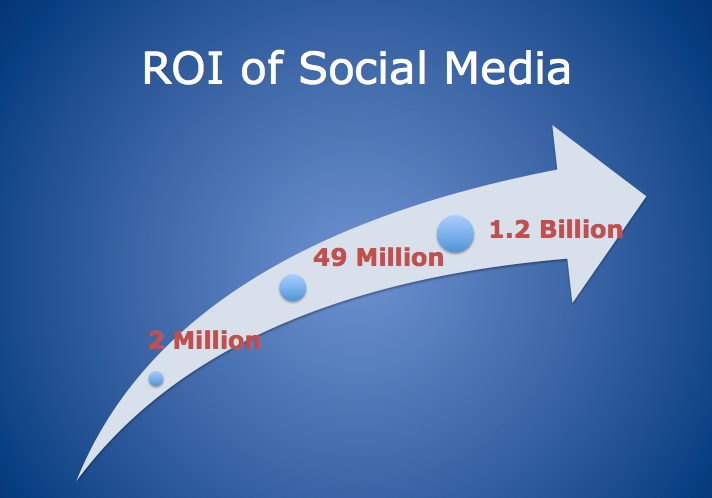 Send out a broadcast message to your mailing list, providing customers with company updates, information on product releases, and any other news you have regarding your business. Email marketing has the highest ROI of all advertising platforms, according to the graphic below.
Think about the different opportunities that exist to sell your products. In addition to your website, consider selling on platforms such as Etsy or Amazon.
2. Develop your IT services
In a world stunned by a pandemic, we shifted the way we work and experts predict that trends of working from home won't change back in 2021 or beyond with 25-30% of the workforce working from home multiple days per week. In fact, major tech companies committed to allowing remote work far into the future, except for Apple, which plans to return to onsite work.
To achieve guaranteed growth in the coming year, you must ensure your IT services are up to the task you'll face next year.
Keeping track of your IT services was difficult before and is more challenging in a work-from-home market, especially if you or your employees aren't the most 'technical' people around. Thankfully, there are plenty of companies, such as cuttingedgenet.com, that can take control of your IT services, providing you with easy access to a range of cutting-edge technologies that can take your business to the next level. Their services include:
Managed IT services
Network security plans
Cloud computing services
Data backup & recovery plans.
When you have the right technology and training in how to implement it across the business, your day-to-day operations are much easier, saving you valuable time and money. Your data is also safer, with less worry over hacking, theft, or other cyber threats. As a result of increased technology, you can focus on finding new ways to grow your company.
3. Stay connected
It is also important that you find ways to stay connected with your customers now and beyond. This includes:
Responding to the messages you receive promptly
Sending out weekly updates over email/social media
Hosting Q&A sessions online
Updating your website with information
Listening and responding is likely the most critical aspect of ensuring customer satisfaction and converting those interested in your products into buyers. Using chatbots or other technology combining artificial intelligence with natural language processing allows you to respond to queries and complaints 24/7. The faster you respond, the better the outcome. Establishing a listening program to detect brand mentions across platforms, not just on your owned social channels and website, is critical for success.
If you don't update your customers, they lose interest or forget about the company – especially as so much is happening at the moment. Therefore, maintaining contact is a great way to ensure they continue buying from you once stores can reopen, while also allowing you to reach out to new customers.
Conclusion
To achieve guaranteed growth for your business, you must plan today for an uncertain future. These 3 strategies get you started on that process.
Need marketing help to support business growth?
We welcome the opportunity to show you how we can make your marketing SIZZLE with our data-driven, results-oriented marketing strategies.  Sign up for our FREE newsletter, get our FREE guide to creating an awesome website, or contact us for more information on hiring us.
Hausman and Associates, the publisher of MKT Maven, is a full-service marketing agency operating at the intersection of marketing and digital media. Check out our full range of services.