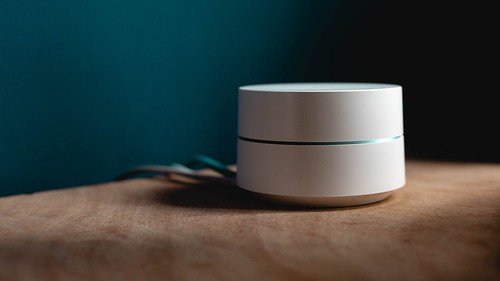 Face it. We're all busy people; juggling work, home, family … And, there don't seem to be enough hours in the day. That's where a smart speaker, such as the Amazon Echo, can be a lifesaver.
The Amazon Echo is a great device for home or work. It acts as an integrated system; allowing you to listen to your favorite music and podcasts, cook your favorite meals, and even keep up-to-date with your calendar. Today we are going to take a deeper look into the Amazon Echo and give you some handy tips to help you make the most of this great device.
1. Help Alexa understand your voice
We've all been in that situation where we try to talk to Siri or Alexa and we simply cannot get our point across. The issue with robots is that they are not naturally programmed to understand every voice in the world and this can be an issue for those of us with strong accents. To combat this frustrating issue, you can train your Amazon Echo to help it recognize your voice much more easily. The smart speaker comes with a setting called Voice Training. Here you can say different phrases to Alexa's 7 speakers and she will be able to learn the way you speak and the way you inflect your words. This allows you to train your machine to understand your accent so that, when you try to speak to it in the future, the device will more accurately interpret your words.
2. You can see previous recordings
Whenever you ask your device a question, Alexa keeps a record of what you asked. This allows you to go back in time to see the questions you asked and the answers given by the device.
3. Delete your recordings
Of course, all this recording raises privacy concerns, especially since the device is always listening to what you say so it's ready to answer when you speak the wake-up word (normally Alexa). To combat this, your Amazon Echo comes with tools to delete your recording history now and again. Not only will deleting your recordings periodically help with protecting your private information, but it also forces you to use your brain to remember information rather than always asking Alexa for help. Deleting your records now and again can be helpful for your privacy, as well as memory.
4. Common Commands
When using your Alexa for the first time, you might be stymied over what to say. To help with this, and to ensure the continued use of your smart speaker, Alexa provides some of the common commands you can say to Alexa to start a conversation or ask a question:
"Alexa, stop." or "Alexa, cancel."

"Alexa, help."

"Alexa, turn it down." or "Alexa, softer."

"Alexa, turn it up." or "Alexa, louder."

"Alexa, volume 2."

"Alexa, play some pop music"

"Alexa, set a sleep timer for 20 minutes."

"Alexa, pause."

"Alexa, how much pasta serves 2 people?"

"Alexa, give me a news update."

"Alexa, what time is it?"

"Alexa, what's the weather like now?"

"Alexa, wake me up at 7 am."
In addition, periodic emails from Amazon offer new suggestions for things to start a conversation and, if you own an Echo Show (the visual version of the device), it offers trending options to ask about at the bottom of the screen.
5. You can cook with it
Cooking is a fun pastime and is something you might use to relax or have some fun, especially with your family. But, juggling a cookbook with ingredients and cooking paraphernalia overloads your counters and it's frustrating trying to keep the pages of a cookbook open to display the recipe. This is why it's handy for you to use Alexa to help manage your cooking, whether it's finding recipes, taking you step-by-step through the procedures, or adding ingredients to your shopping lists. Here are a few of the things you can ask Alexa to do to make cooking fun:
"Alexa, set timer for 10 minutes."

"Alexa, how long is left on my timer?"

"Alexa, how many ounces are in a kilogram?"

"Alexa, add cheese to my shopping list.
6. Alexa can read the news
If you like to catch up with world news and weather in the morning, you don't need to sit and read the paper or watch TV, which is challenging when you're trying to get ready in the morning. Instead, why not ask Alexa to give you a rundown of the important news of the day?  You can use this with your Amazon echo. The device is customizable, so you decide which news sources you want to hear each day. You can basically make your morning news into whatever you want and this can be a great thing!
7. Listen to anything
The beauty of the Amazon Echo is that it is also linked to several other big services within the Amazon brand. For example, if you enjoy listening to audiobooks, you can listen to Audible on your device. You can also listen to music on Amazon Music, Spotify, and other radio stations, too. There are lots of ways that you can enjoy audio on the Amazon Echo and it's a great way to make your cooking and cleaning more exciting than it was before.
8. Alexa can manage your to-do list
If you are the kind of person who often gets distracted and struggles to keep yourself motivated during the day, Alexa is a great help. Let's say you decide that you need to add something to your shopping list: you simply tell Alexa to add it in an instant. If you need to know what's next on your to-do list, use Alexa to find out what is left on your list for the day. And finally, when you complete a task, you tell Alexa to check it off the list. All while keeping your hands free for other tasks.
Better still, no more forgetting your shopping list or misplacing your to-do list, since all your Alexa lists are on your mobile device.
9. Add your Google Calendar
If you use Google Calendar to manage your time and keep up to date with events, you can use your Google Calendar with Alexa to stay on track. This means that at the start of the day you can sit and eat your breakfast while Alexa tells you what your day looks like. This allows you to prepare for any meetings or appointments you have and is a great way for you to stay organized.
10. Ask about the traffic
One of the main issues we face in our adult life is traffic, whether it's how traffic impacts our daily commute or helping us decide when we need to leave to arrive on time. When trying to arrange your commute and work out which route to take to work, up-to-the-minute traffic information is a must. However, if you share your location with Alexa in the settings of the app, she'll help determine which routes to avoid.
11. Get recommendations
If you enjoy heading out for a meal with family or friends, one of the hardest things for you to do is to get great recommendations and decide where to go. But, Alexa can help. Simply ask her which restaurants are the highest rated, which ones are the cheapest, or which Italian restaurant is the best in the area. Alexa helps you decide within minutes and makes life a lot easier for you.
12. Use it online at alexa.amazon.com.
If you are not in the house and you want to change some of the settings on your Amazon Echo before you forget, you can head online and change settings on the mobile app or online. This saves you from forgetting and getting home without making any changes. Being able to change settings from anywhere is especially important if you have your heater or other device linked to your Alexa. That way, if the day suddenly gets colder, you set the heat to come on 30 minutes before you get home and your house is nice and toasty when you arrive!
13. Build an Echo-friendly smart home.
Yes, we did make that pun. Jokes aside, you can create an eco-friendly home that's more comfortable and eco-friendly using the Amazon Echo. With an Amazon Echo, it's easier than ever to set up a smart home by linking your smart light bulbs, your heat, smart plugs, and other devices to the Echo. This means you never have to worry about leaving plugs turned on when you leave the house because you control them from the mobile app! You can also ensure the heat doesn't come on when you're out of the house, and it will also ensure that lights are never kept on when they are not needed. This will make your life much easier and it will allow you to spend less money on energy each day and also spend less energy, which is better for the environment.
Need more time? Hire us to handle all your marketing tasks.
Need Marketing Help?
We welcome the opportunity to show you how we can make your marketing SIZZLE with our data-driven, results-oriented marketing strategies.  Sign up for our FREE newsletter, get the 1st chapter of our book on digital marketing analytics – FREE, or contact us for more information on hiring us.
Hausman and Associates, the publisher of MKT Maven, is a full-service marketing agency operating at the intersection of marketing and digital media. Check out our full range of services.