The effectiveness of offline advertising isn't something that's top-of-mind in the fast-paced world of digital marketing. The impact of physical advertising materials is different from that of internet techniques, which may reach a worldwide audience. Commercial inflatable advertising is one attention-grabbing and efficient tool you might consider as part of your next offline marketing campaign, especially if you have a local presence. These enormous, striking inflatables have the capacity to gather large crowds and make a strong impression on potential clients that drives recall and brings new customers into your location. Today, we'll look at many commercial inflatable advertising options that you may use for your upcoming offline marketing campaign. There are several alternatives to pick from, including giant balloons and interactive inflatables.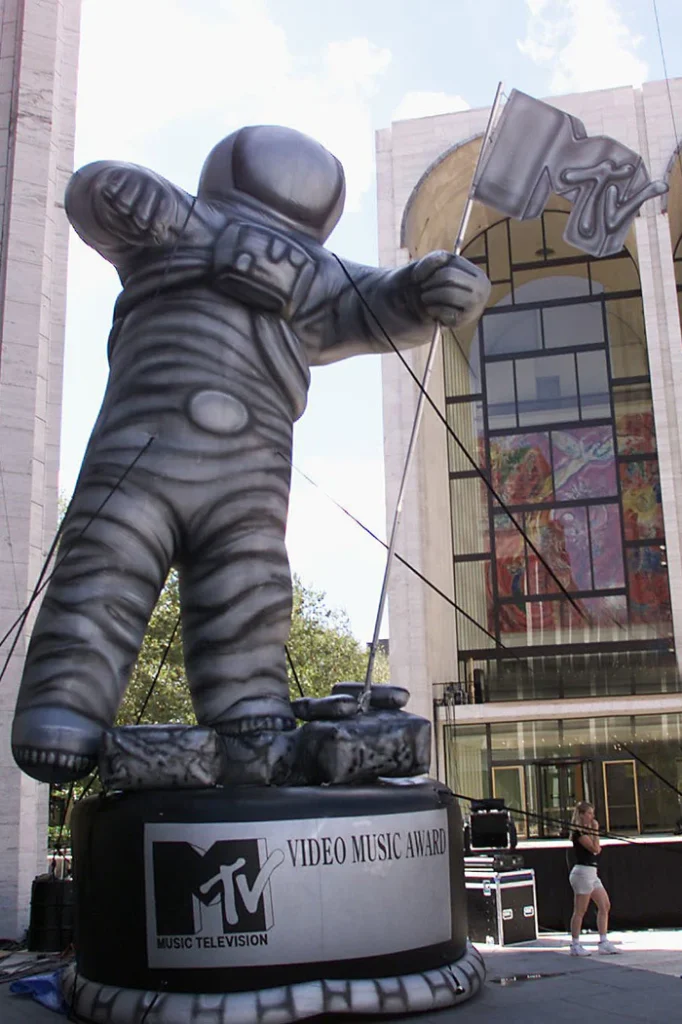 Offline marketing campaign
You might choose an offline marketing campaign for a variety of reasons. If you have a local target market, an offline campaign is a great way to target this group in a way where you face very little competition. The local component of offline marketing also means you can have an immediate impact on your local community.
Inflatables are great because they attract a lot of attention wherever they're placed and are relatively inexpensive. This type of advertising comes in all shapes and sizes and you can get one that fits almost any budget. A low-priced option may involve something as simple as adding your logo or brand name to an inflatable while the high-priced options are custom so they're limited only by your imagination. Most suppliers have designers to help you get the biggest bang for your buck.
So, let's look at a few of the major options for this type of advertising.
Inflatable banners and billboards
This type of advertising provides elevated visibility either inside or outside.
Inflatable banners and billboards are larger-than-life personalized advertising products that exhibit your brand's positioning by captivating creativity, ensuring your message commands attention, and they leave an indelible mark on your audience's mind. These imposing inflatables draw attention from a distance and are ideal for festivals, outdoor gatherings, and busy places within your facility to draw attention to products you want to push or simply create a festive feeling that may loosen a few purse strings. You can ensure your message is seen by a large audience and leave a lasting impact by deploying inflatable banners or billboards in key locations.
These products range in size and price from something small at around $50 to massive, highly customized banners that may cost hundreds of dollars. You're limited only by your budget and creativity.
Giant inflatable balloons:
A traditional attention-getter is a giant inflated balloon. You can match the colors, logo, and message that represents your company to these imposing marketing products. The options are boundless, ranging from giant figures to oversized product reproductions. Think about the massive balloons that are a fixture at every Macy's Thanksgiving Day Parade.
With the aid of enormous inflatable balloons, you can stand out in a busy market whether you're advertising a grand opening, a special event, or a seasonal sale. They draw attention to your establishment from a distance, you can fly them overhead or generate enthusiasm for your brand by tethering them near your store or trade show booth.
Inflatable arches
You can warmly welcome visitors to your event or venue using inflatable arches, that provide visitors with a distinctive experience. They can be positioned at entrances, exits, or even along walkways for anything from a grand opening event to a sporting event.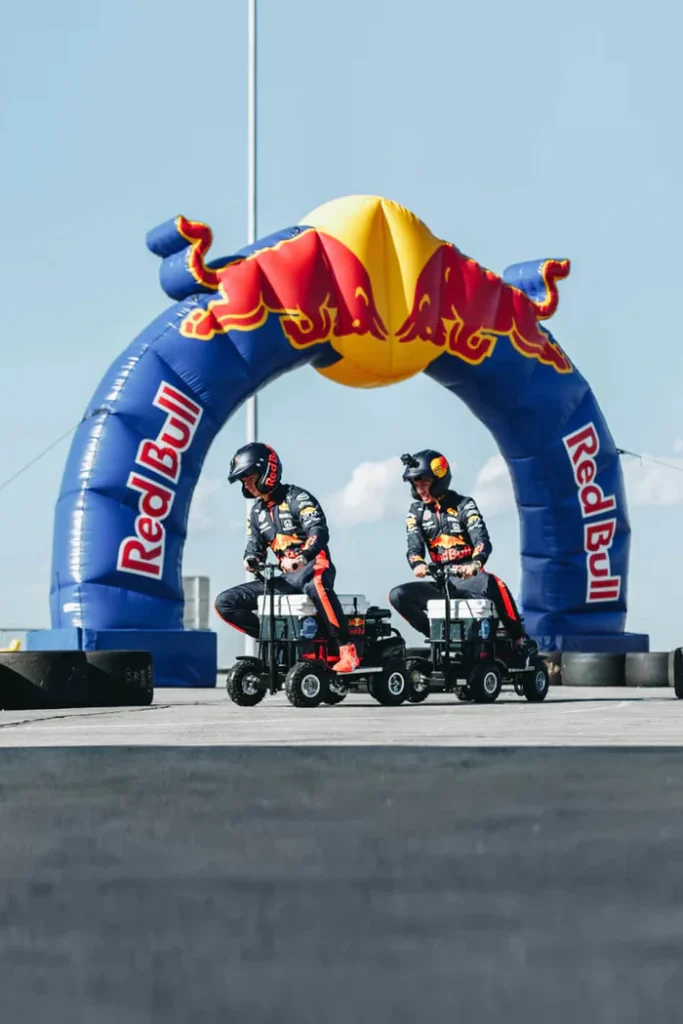 You can personalize inflatable arches with your company's colors and logo to provide a striking photo background and increase your social media presence with user-generated content. And, don't feel like you're limited to a simple arch. You can use anything with an arch-type profile that fits your needs. They are effective in marathons, trade exhibitions, and any other event where you want to leave a good first impression.
Air dancers
These animated, dancing inflatables are probably familiar to you from car showrooms and retail stores. Air dancers, commonly referred to as sky dancers or tube men, are eye-catching performers. They come in all shapes and colors, and it's impossible to overlook them because of their peculiar motions. By putting air dancers in storefronts or other businesses, you may create a joyful atmosphere that attracts passersby and potential clients. When marketing flash discounts or limited-time bargains, these inflatables are especially successful.
Inflatable tents and booths
Inflatable tents and booths provide a portable and eye-catching alternative whether you're taking part in a trade show, fair, or outdoor event. These buildings offer a covered area for client interactions and may be completely personalized with your logo. Because they are simple to put up and take down, inflatable tents are a practical option for mobile enterprises.
Interactive inflatables
The secret to effective marketing is to engage your audience and interactive inflatables such as bouncy castles, slides, and misting tents give users a fun experience that creates a positive association with your brand and encourages social sharing. Participants have a great experience with these inflatables thanks to interactive elements including obstacle courses, bounce houses, and climbing walls. For festivals and events geared toward families, these inflatables are very useful. Both youngsters and adults are left with a lasting impression if your logo and messaging are included in the design.
Inflatable mascots and characters
Inflatable representations of your company's mascot or other characters may give your marketing effort some individuality and fun. These inflated mascots may welcome guests, pose for pictures, and foster a warm and welcoming environment at events. Inflatable mascots may build a powerful emotional bond with your audience, whether it be through the representation of a well-known cartoon character, your business's mascot, or a symbol connected to your goods. These larger-than-life characters not only draw attention, but also support increased brand identification and adherence.
Inflatble interactive games
In marketing, engagement is key, and inflatable interactive games raise the bar significantly on this front. These creative installations, which range from target-shooting competitions to inflatable mini-golf courses, offer amusement while gently advertising your company. Participants may engage in competition, pleasure, and immersion while also learning about your brand's messaging. These inflatable games do remarkably well at fairs, carnivals, and neighborhood gatherings where they may spread awareness and interest in your goods or services.
Conclusion
Your upcoming offline marketing campaign has a ton of creative options thanks to commercial inflatable advertising. These customized advertising devices, which range from enormous balloons that dominate the skyline to interactive inflatables that include your audience, may distinguish your company from the competition and make an impact on potential clients. These real and eye-catching inflatables provide a concrete approach to interacting with your audience in the digital world where many marketing efforts are transient.
Take a moment to think about how commercial inflatable advertising can fit into your plan before launching your next offline marketing campaign. Consider your intended audience, the message you want to deliver, and the occasion or setting where these inflatables would be most effective. By utilizing the strength of these distinctive marketing techniques, you can produce an unforgettable experience that connects with your clients and yields tangible outcomes. Therefore, why not let your company soar with the appeal of enticing commercial inflatable advertising?
Need marketing help to support business growth?
We welcome the opportunity to show you how we can make your marketing SIZZLE with our data-driven, results-oriented marketing strategies.  Sign up for our FREE newsletter, get our FREE guide to creating an awesome website, or contact us for more information on hiring us.
Hausman and Associates, the publisher of MKT Maven, is a full-service marketing agency operating at the intersection of marketing and digital media. Check out our full range of services.