An infographic is both eye-catching and conveys valuable information in a way that helps readers grasp complex concepts and retain the info. Using an infographic is an excellent marketing strategy to bring attention to your firm and create a long-lasting impression of your brand. Infographics also attract backlinks that help your SEO. In the short infographic below, you get the main point in a few seconds and the CTA (call to action) helps drive action that supports your goals.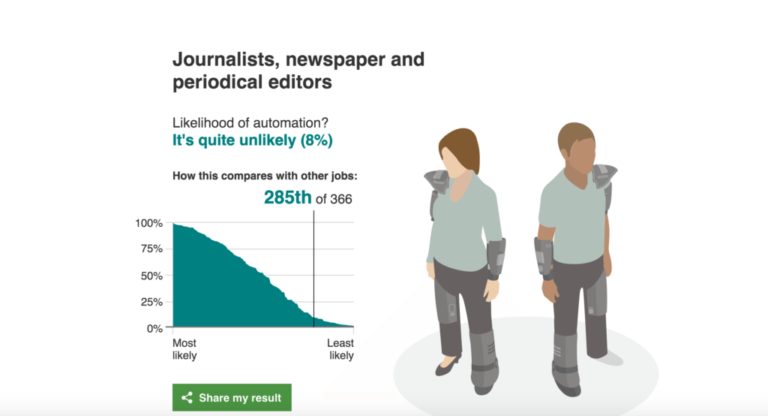 Infographics can also help you build a stronger relationship with your audience by demonstrating that you understand their needs and interests. In short, they are an effective way to communicate complex information clearly and concisely, which is you should make them an essential part of any content marketing plan.
What is an infographic?
Unlike other types of images you use as part of your content marketing strategy, infographics don't just help to break up blocks of text and create some visual appeal, they actually support the content of your messages by conveying a lot of information in a way that's easy to digest and more memorable than a large block of text.
According to Venngage, an infographic is:
An infographic is a collection of imagery, data visualizations, like pie charts and bar graphs, and minimal text that gives an easy-to-understand overview of a topic.
I love infographics, especially short ones like the one displayed above because they supplement my content rather than simply adding visual appeal. But, crafting infographics isn't easy. A variety of tools help you craft these visualizations so read on to learn more.
How can an infographic help in content marketing strategy?
Make your content more visually appealing
It is challenging to get your message across when everyone is bombarded with information from all sides. Driving visitors to your website only helps if they stay long enough to take some kind of action. That's where infographics come in. In a world where readers skim a piece of content for relevant information rather than read it like a book, you have seconds to snag their attention and encourage them to read your content more fully.
By condensing complex information into an easily digestible format, infographics make it easy for your audience to understand your message quickly. Since infographics are visually appealing, they can also help to capture attention and hold interest.
If you want your infographics to deliver, you need to ensure they're well-designed and carefully curated. A poor design only serves to confuse and frustrate your audience. It can also make your site look unprofessional, which is never the image you want to send.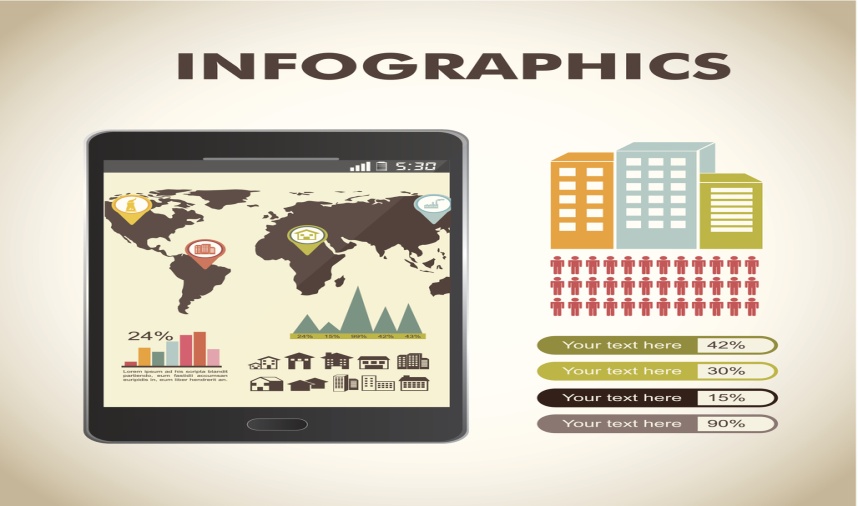 Photo from FreeImages
Attract more readers and keep them interested
Have you ever noticed how much more engaging an infographic is than a dense text block? Check out the image above to see how it conveys a lot of information without being wordy. As humans, we are hardwired to respond to visuals, and adding an infographic to your blog post or article is a great way to attract readers and keep them engaged. Not only that, infographics can also help you make your point more effectively.
When you make an infographic, you are essentially creating a visual poster that makes complex information easier to understand. And because most audiences can process visuals much more quickly than text, an infographic can help you make your case more effectively and in less time.
If you're looking for a way to add appeal to your writing, consider creating an infographic. It's a great way to engage your readers and make your point more effectively. You can also make posters or other visual content that can help attract your readers to stay longer and engage in your blog post.
Build a stronger relationship with your audience
Infographics are also a powerful tool for building relationships with your audience. By their very nature, they are designed to communicate complex information in a visually-appealing way. In addition, infographics are ideal for creating an org chart, which can help people understand the structure of your organization and the relationships between different departments. By including pictures of members of the organization, you make them seem more human and help visitors engage more naturally.
Photo from Venngage
In addition, infographics can highlight key data points or trends your audience may be interested in. By demonstrating that you understand their needs and interests, you can build a stronger relationship with them. It can lead to more engagement and loyalty from your audience.
Way to communicate complex information
Infographics are an effective way to communicate complex information clearly and concisely.
Using color, typography, illustrations, and icons can make dry and dull data more engaging and visually appealing. When used correctly, they help simplify complex concepts and make them easier to understand. This is especially true when the information is dense or when it involves rows and columns of numbers. We can't make the connections between a dense table of numbers and the insights needed to guide decision-making. But, put that same information into a pie chart or histogram and it suddenly makes insights obvious. Embedding these charts in an infographic brings various insights together, further enhancing the ability to derive the guidance necessary to make better decisions.
An excellent tool for increasing search engine ranking
One way to improve search engine rank is to create infographics. They are often shared on social media, which can help to increase brand awareness and visibility, while the engagement you get from your community is a ranking factor search engines consider. In addition, a great infographic begs other websites to use them to illustrate and enhance their own content. These backlinks are also a major ranking factor used by search engines.
When creating the best infographics, choosing a topic that is interesting and relevant to your audience is essential. In addition, take the time to ensure it's well-designed and organized. You can even test the usability of infographics by sharing them with your team to get feedback before publishing them. Finally, include a call-to-action that encourages viewers to learn more about your brand or product.
Photo from Pexels
Generate leads from email marketing
Including infographics in your email marketing campaigns is a great way to generate leads. As in other forms of content, they help capture attention, convey information clearly, and prompt customers to take action.
However, making infographics isn't always easy, especially if you don't have a flair for design.
To start with, you need to choose the correct data to include. It means finding statistics or other information that will be of interest to your target audience. Once you have this data, you need to decide how to present it in a way that is visually appealing and easy to understand. Using the wrong visualization obscures your meaning rather than making it clearer and it may lead readers to inaccurate conclusions. If you want to see some examples of bad data visualization, check out this post from the Harvard Business School.
Repurpose old content
When it comes to content marketing, one of the biggest challenges is coming up with fresh, new ideas that create value for your readers so they visit your site, visit multiple pages, and stay on your site longer. These visitor actions help you reach your goals by encouraging them to convert and helping your SEO so you attract more visitors. And, you need fresh, valuable content on a consistent basis. Below, you can see how post frequency impacts your performance, so you should aim for a minimum of 1 post/ week. If you're feeling stuck, one option is to repurpose old content as an infographic.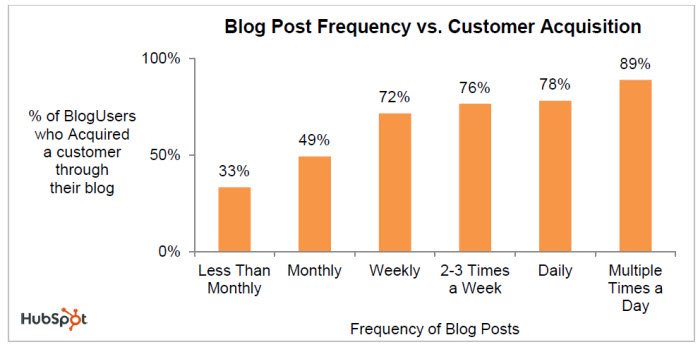 They're a great way to breathe new life into older blog posts or articles since most search engines apply a serious penalty for duplicate content. A new post allows search engines to crawl additional content in support of your goals. By updating an old post with an infographic, you tell search engines you updated the content, which is a minor ranking factor in search.
Creating an infographic
Infographics tend to be long, requiring readers to scroll down to view the entire graphic but you can create infographics of any length. Start by determining what information you want to convey with the graphic. What is your goal in creating the infographic? These decisions determine the next steps.
Collect the data you need to support your goals. That might consist of numeric data or other information you want to convey in a concise, visual fashion. If your data is numeric, you need to determine which visualization method makes the data more amenable to insights. Pay close attention to elements that distort your data, such as:
using the wrong scale so that minor differences appear more impactful than they are
the wrong visualization method obscures meaning. For instance, a line graph is appropriate for time series data, while a histogram is best for comparing things, such as stores, time periods, and marketing campaigns. A pie chart is best when the sum of your data forms a whole, such as the countries where your visitors come from or the gender of visitors.
clearly label your graphics by adding titles and legends. By color-coding your graphical elements, you make it easier for viewers to develop insights.
A variety of companies offer templates so you don't have to craft your image from scratch. By gathering the information in a graphical form and establishing what you want to graphic to accomplish, you have the information necessary to choose between options. These templates save you a bunch of time and usually result in something that looks more professional. However, if you have a designer, they might develop something that looks more custom and supports your goals better.
Next, modify the template by adding your images and graphics to make the style your own. Adjust the colors and use the font or fonts to match your style guide to reinforce your branding. Add a little text and a headline to ensure readers understand the graphic.
Conclusion
Infographics are a powerful marketing tool that can help you communicate your message clearly and effectively. It is an excellent way to increase search engine rank, generate leads from your marketing campaigns, and repurpose old content. When used correctly, they are a highly effective way of reaching and engaging your target market. If you want to improve your marketing content, sign up at Venngage today and try different templates that make creating infographics for your next blog or social media post easier and more attractive.
Need marketing help to support business growth?
We welcome the opportunity to show you how we can make your marketing SIZZLE with our data-driven, results-oriented marketing strategies.  Sign up for our FREE newsletter, get our FREE guide to creating an awesome website, or contact us for more information on hiring us.
Hausman and Associates, the publisher of MKT Maven, is a full-service marketing agency operating at the intersection of marketing and digital media. Check out our full range of services.