Your business home, whether it's a luxury penthouse in a sought-after location or a warehouse near the docks, is just as much of an asset in building your brand identity as any other asset of your business. If you're looking to help your business look more professional to clients, customers, partners, and even your team, you should invest in a business location, layout, and design that best reflects favorably on your brand. Here are some of the ways to make your business home a good reflection on you.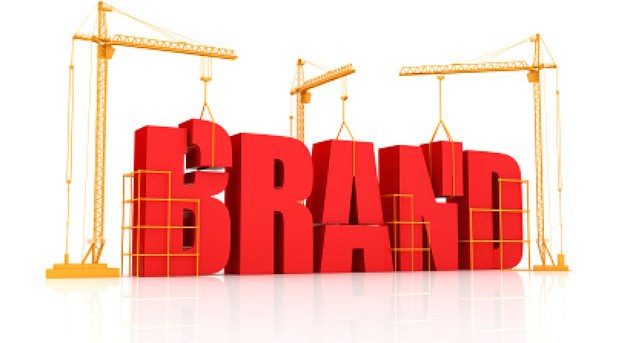 What is branding and how does it impact market performance
Your brand encompasses all the thoughts, attitudes, beliefs, and evaluations of your brand. Think of branding as a hologram with your actual goods and services at the center as the tangible elements of your brand, surrounded by nebulous elements such as service quality, perceptions, attitudes, and other evaluations held by your market and other stakeholders. While you control your goods and services, other branding elements are a function of how you're perceived by everyone from employees to investors to customers. Some of these elements of branding come through communication, such as press releases, advertising, and even visual cues from your logo and images used to represent your brand.
Despite the fact that your goods and services are at the center of your brand, the perceptual elements of the brand often control purchase intentions to a greater extent than the actual performance of your products. In fact, 71% of consumers report that a brand's trustworthiness and identity are a major influence over purchase intentions. Major brands such as Nike, Apple, and Harley Davidson put millions of dollars into establishing and maintaining a brand personality that resonates with consumers and separates them from their competition. Check out this commercial to see how Apple sets itself apart from its major competitor, PC.
Brand personality
Many iconic brands present a strong brand personality. Consumers choose products reflecting their own personality or to support a vision of the personality that wish others to see.
In understanding brand personality, check out this classic vision of various brand archetypes as well as the brands that reflect each archetype.
Building a brand
Thus, a major part of building a brand involves consistently reinforcing the brand personality you choose as a representative of your brand. That includes manages communication in all forms, including images, logos, messaging, and even your business home.  If you want your brand to appear approachable, you might design a business home with comfortable seating, muted colors, and open floor plans. If you want your brand to appear professional, your business home might use a lot of glass and steel (if a modern professional image is desired) or lots of plush carpeting and dark woods (if you want a more establishment image). Your business home says a lot about you as a company, so put some thought into the message you send in deciding what your business home should look like. Here are some ideas of elements to consider as you build your business home.
Designing your business home
Use your brand identity
If you have a well-crafted brand identity that resonates with your target market, extend that identity in designing your office. Of course, one of the most obvious ways to do this is to use business signage that highlights your building's location and draws in traffic, which is especially important for retail businesses. However, using branded decor throughout the workplace can make it feel like the office is much more closely aligned to the business's aims and motivations. For instance, walk into a Starbucks and you'll see an ocean of green from the packaging to the aprons worn by the baristas. This green reinforces Starbucks' commitment to a greener planted and fair trade.
Other elements to consider include branded glass panels, wallpaper, interior logo signage, and much more. Using branding in your business home can also help employees feel a greater sense of belonging within the business and their team.
Breathe some new life into your office
Take a look at the office and ask yourself how much it currently meets the needs of your workplace. If people find themselves stressed, disorganized, or find it hard to focus, then you might want to consider some changes to make the office more in line with your goals and to support your workers. For instance, you might look to office fit-out providers that can help you not just update the office style to give it a look closer to the brand that you want but it can also help you make more practical and logistically sound decisions as to the placement of furniture and work zones to increase productivity.
Giving your business home a better face
It's not just the interior that can benefit from a better and more professional appearance, either. The exterior is just as important as a reflection of your business, maybe even more so as this is the face you show the outside world. There are various ways you can update your facade, such as with landscaping to make the exterior feel welcoming, as well as installing new pathways made of high-quality materials to invite visitors. Updating the facade with services can make your business both look better and provide a more practical boundary for the business, too. Look at where your exterior is lacking and give it the investment it needs.
Security and safety matters, too
Of course, the primary reason to create a more secure workplace is to deter and prevent crime as much as possible, as well as to make customers and other visitors feel safe visiting your business home. In addition, effective security has the added benefit of making your business look like it takes its assets and resources more seriously as well as wanting to protect visitors and employees. Examples of security measures you might consider are better lighting of the parking lot and entrances to the building and CCTV cameras to deter criminals who are notoriously camera-shy. If your business is located in an area with higher crime rates or your business represents a highly attractive target for criminals (such as a bank), consider hiring security guards to deter criminals and protect employees and visitors.
In some cases, your operation represents some safety issues, such as storing dangerous chemicals or housing manufacturing operations. In this case, your business home must follow all regulations and limit access to those not trained to follow safety protocols.
Conclusion
Your business property deserves care, attention, and investment that can help it better represent your brand, especially if people come to visit it regularly. Hopefully, the tips above help you get some inspiration for how you can create a great brand image with your physical location.
Need marketing help to support business growth?
We welcome the opportunity to show you how we can make your marketing SIZZLE with our data-driven, results-oriented marketing strategies.  Sign up for our FREE newsletter, get our FREE guide to creating an awesome website, or contact us for more information on hiring us.
Hausman and Associates, the publisher of MKT Maven, is a full-service marketing agency operating at the intersection of marketing and digital media. Check out our full range of services.