The pandemic is still going strong, and although the infection rate is declining in many locations, this doesn't mean that you should let your guard down. Plus, as more offices anticipate the return of workers, workplace safety is a primary concern. With the proper precautions to keep your workplace safe from the virus during an uncertain future with the rise of new variants, you can open safely. In this blog post, we will discuss some tips to help you protect your business from being infected by the pandemic while also keeping yourself healthy.
Workplace safety
Maintaining a safe workplace offers multiple benefits to your organization. First, a safe workplace means fewer employees are out sick so you can operate efficiently. For instance, many of the major disruptions in supply chains felt now resulted from businesses unable to operate a full capacity either due to high infection rates or actual sickness in their operations. Employees afraid to come to work for fear of the virus also reduced capacity. The meatpacking industry was hit particularly hard early in the pandemic with high infection rates, which reduced the supply of meat to markets.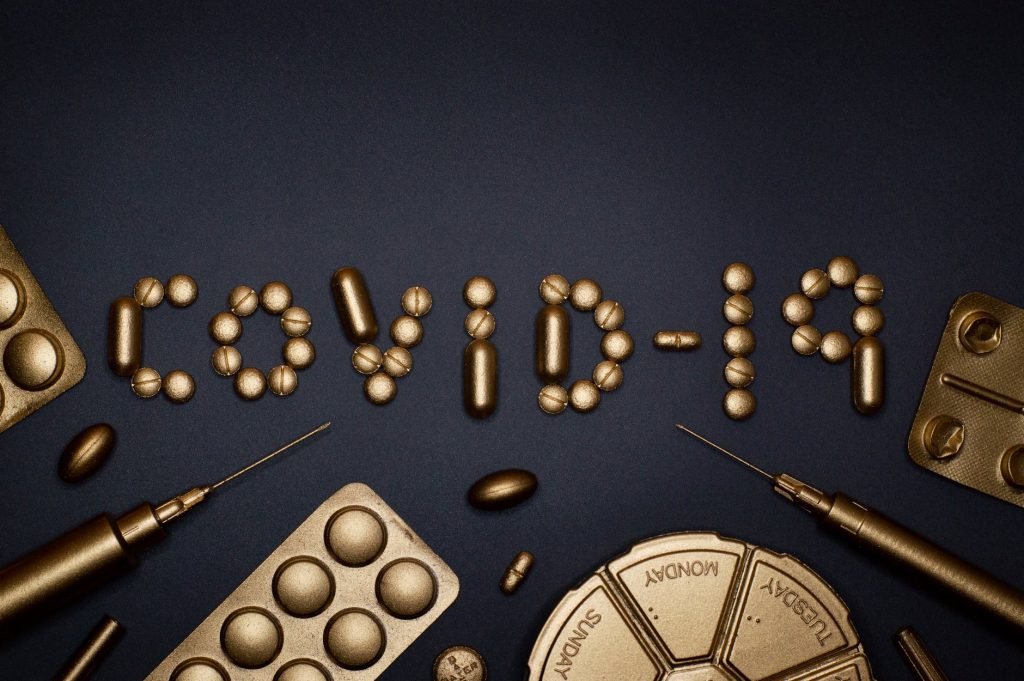 Operating a safe workplace also shows employees you care. In a time when businesses find it challenging to hire sufficient staff, retaining your existing employees and hiring new ones rests on demonstrating your commitment to their health and safety with workplace safety measures published and followed.
Workplace safety also impacts customers who want to ensure you protect their own health during the pandemic. Adding statements regarding how you protect your employees and customers from infection to your website and in-store signage goes a long way toward allaying fears from customers. Plus, a growing number of customers want to see you care about workplace safety as a means to protect your employees.
Here are some ways to ensure workplace safety and to demonstrate your concern for employee health.
Carry out a risk assessment
A risk assessment helps you identify what areas of your workplace are at high risk of being contaminated and where the infection can spread. It's essential not only to keep yourself safe but also those around you, such as colleagues or customers! When conducting a risk assessment, three categories need to be addressed: unacceptable risks where an infection could happen, unacceptable risks where a serious injury or death may occur, and finally, unavoidable risks.
Of course, the risk assessment is just the start. Once you assessed all the factors contributing to risk, you must have a remediation plan to lessen the risk posed by these factors.
Unacceptable risks
The category of unacceptable risks covers anything that has the potential to create harm that's avoidable with the proper protocals. Food establishments are a great source of unacceptable risks. An example involves raw food touching cooked food in your fridge since uncooked food can transmit pathogens to the already cooked food where pathogens were removed during the cooking process.
Proper protocols for Covid similarly reduce the chances for spread. For instance, requiring frequent hand washing, masking, and social distancing when indoors greatly reduces the potential for Covid to spread among customers and staff. Temperature checks similarly act as an early warning system to identify potentially asymptomatic folks to eliminate their ability to infect others. The ultimate safety protocol comes from requiring proof of vaccination or a negative Covid test, although we know this isn't foolproof. For instance, there were 193 cases of Covid among athletes and staff at the Tokyo Olympics as of today.
Ventilation and air conditioning
Ventilation and air conditioning are likely the most critical elements in your fight against the spread of germs in indoor venues. If you have a faulty HVAC system or ventilation in an area, this can cause problems for how well you're able to remove bacteria from the room. For instance, if there is no adequate airflow through a contaminated space like an office cubicle, any person who enters that space is exposed to any bacteria that finds its way into the space. Invest in a system such as Bard HVAC, which has higher quality standards and not only circulates the air better but filters out small particles such as viruses.
Remote working
We used remote working in a variety of ways to cut down on transmission during the pandemic and some companies plan to continue remote working for the infinite future. Remote work is an excellent option for businesses that don't require face-to-face interactions on a routine basis as they cut down on transmission while also reducing the cost of space. Some firms even found they could reduce their wage expense by allowing employees to work from home full-time, which allows them to move to areas with a lower cost of living.
Hygiene practices
It's essential to remain vigilant about your hygiene, which means following the same guidelines you would if there were a flu pandemic and washing your hands frequently, covering your nose and mouth when coughing or sneezing, avoiding contact with sick people, and not sharing food or water! These practices help keep you healthy and reduce the risk of spreading bacteria to those around you.
Many businesses added hand sanitizer and created stations to distribute it throughout the workplace to keep employees and customers safe.
Protect vulnerable workers
Three groups of workers are likely more vulnerable to infection: pregnant women, older people, and those with a pre-existing condition. It's essential to think about the health of these workers as they may experience a higher rate of infection and more serious complications from an infection.
Experts recommend that pregnant women, even those who are not showing symptoms, and nursing mothers stay at home during this time to protect themselves and their unvaccinated children. For those who currently experience flu-like symptoms or fever, they must avoid contact with others, so liberal leave policies help ensure sick employees stay home.
Conclusion
Hopefully, these tips will help you as you continue to work during this pandemic and keep your workplace safe,
Need marketing help to support business growth?
We welcome the opportunity to show you how we can make your marketing SIZZLE with our data-driven, results-oriented marketing strategies.  Sign up for our FREE newsletter, get our FREE guide to creating an awesome website, or contact us for more information on hiring us.
Hausman and Associates, the publisher of MKT Maven, is a full-service marketing agency operating at the intersection of marketing and digital media. Check out our full range of services.