Your employees are likely your most important asset when it comes to running a successful business. After all, it's your staff that provides the manpower needed to run your business. Bundled up in them is the accumulated knowledge and skill that allows your business to function smoothly at the lowest possible cost. Replacing workers who feel undervalued or who feel overwhelmed with competing responsibilities is expensive both in terms of real costs for recruiting and onboarding as well as lost productivity (at least in the short run) as they get up to speed in their new roles. Your employees, especially customer-facing employees also greatly impact customer satisfaction. Employees who don't like the workplace you created don't work as hard, don't care about customers, and don't look for ways to improve your brand's performance. Yet, the modern workplace is a constantly evolving environment, and employers need to have the right tools in place to manage their workforce effectively. A workforce management tool is one of the essential tools necessary for any employer's toolkit if they want to run a tight ship.
In a rapidly developing and constantly changing digital world, the importance of these management tools grows as the role of digital marketing in delivering profits grows every year. Businesses must use these tools to stay ahead of the curve, keep up with the competition, and ensure employees are well-equipped to handle the challenges of the digital age. Otherwise you might end up without enough workers to manage your day-to-day digital campaigns.
What does a workforce management tool do?
Workforce management software helps businesses automate and streamline their processes, making it easier to manage their employee workloads and keep track of their performance. Businesses can improve their efficiency, performance, and bottom line using these tools. But, these tools also provide a clear list of tasks for employees, the metrics against which their performance is measured, and clearly shows when employees face competing tasks so managers can set priorities to optimize worker performance toward goals.
These management tools also help employers manage the mundane aspects of worker management including employee performance, schedules, and absences. Using this tool also helps with payroll and benefits administration necessary for managing worker compensation and meeting government regulations.
Tools such as this help companies forecast worker demand to ensure their marketing plans have full coverage. This is especially critical for consulting firms and other firms where employee needs aren't stable over the short run. For instance, if your company plans a seasonal digital marketing campaign or adds a big new client, workforce tools help them estimate when and how many new staff they need. You can use workforce tools to produce reports that allow you to improve workforce efficiency over time.
Key Benefits of Workforce Management Software [source]:
Reduce expenses by optimizing employee schedules
Increase operational productivity
Minimize financial and non-compliance risks
Improve employee morale and reduce churn rates
Automate non-critical labor activities
Optimize skill usage around value-driving activities
In short, workforce management tools are essential for any employer who wants to manage their workforce effectively. Digital marketing teams using workforce management tools can improve efficiency and effectiveness. By automating workforce processes, they can free up time to focus on more strategic tasks. Tracking employee performance can also help identify areas of improvement and ensure that campaigns are on track.
There are many different types of workforce management software on the market, and choosing the right one can be a challenge. However, there are a few things that all good workforce management tools should have.
What to look for in a good tool
Purchasing workforce management software isn't a simple task. First, there's the expense of purchasing software and, if the tool doesn't work for you, you face the prospect of purchasing a different piece of software. More critically, the time needed to set up the software isn't trivial so making a bad decision means wasting all that time and effort.
A good approach to purchasing software starts with the specification of your needs. Start by asking yourself or your HR staff the following questions:
Which tasks do you need to accomplish using the software?
Will the software interface with existing HR systems and software? If yes, specify the requirements to make the interface work effectively.
How much time does it take to train workers to effectively use the new system? I once visited a subject I was interviewing about how they use a particular software product. While waiting to interview the executive, I observed his staff entering information on paper. When I asked why they weren't using the new system, they said they weren't comfortable and reverted back to the old analog system.
Beyond answering these questions, here are some considerations before buying workforce management software.
Ease of use
Look for management software that's easy to use. The tool should have a user-friendly interface that is simple to navigate. A good workforce management tool should handle routine tasks with ease. Your choice should offer a user-friendly interface and work intuitively so employees can quickly become proficient using the tool. Look for a tool that's scalable so that it can grow with your business.
Integrate with existing systems
A good management tool should integrate effectively with your other HR systems without requiring a custom interface. Also, look at the level of customization required to interface with your existing system. Some software integrates with the click of a link while others require extensive setup.
While many types of workforce management software are available, some of the most popular include time-tracking, project management, and workforce management system software. Time tracking software helps digital marketers track the time spent on each task and project, while project management software helps them plan and manage their campaigns so every aspect needed for completion comes together by the planned date. Performance management software provides insight into employee performance and can help identify areas of improvement.
Scalable
The tool you choose should scale up. After all, you want your business to grow over time. If you have to switch to a different tool as your business grows, you waste time and money. In the business world, time is money. That's why a good workforce management tool should scale to grow with your business as your workforce grows.
Affordability
Workforce management software runs the gambit when it comes to price. Don't use price as the only determinant but, if you find several solutions that fit your needs, price then enters the equation before choosing one. Workforce management tools are essential for any employer who wants to manage their workforce effectively.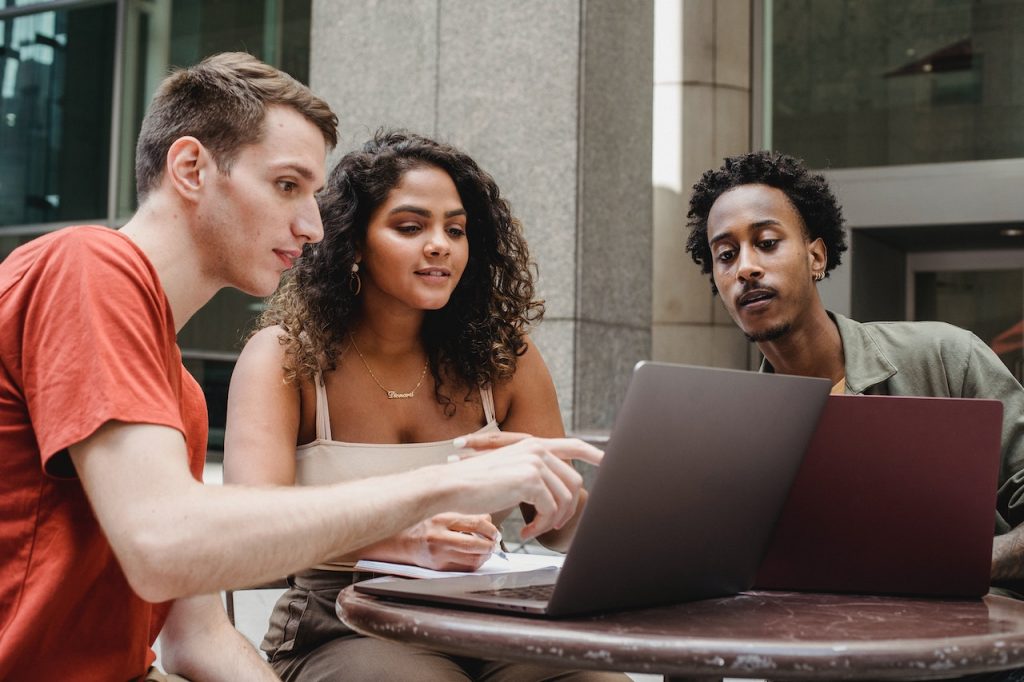 Conclusion
When choosing workforce management software, make sure it is easy to use, can integrate with other HR systems, is scalable, and is affordable. With these tools, businesses can create virtual teams and allow employees to work together on projects from different locations. This can improve the quality of work and make it easier and cheaper to get things done because it opens up your hiring to a wide range of choices. It also makes it easier to work with gig workers when your company needs don't require a full-time employee. Overall, workforce management tools can have a profound impact on the way that businesses operate.
Once you found a few workforce management tools that meet your needs, ensure you test them out before you make a final decision. The best way to do this is to set up a free trial account and test the tool in your own environment. This allows you to see how easy it is to use, how well it integrates with your existing systems, and how well it meets your business needs.
Need marketing help to support business growth?
We welcome the opportunity to show you how we can make your marketing SIZZLE with our data-driven, results-oriented marketing strategies.  Sign up for our FREE newsletter, get our FREE guide to creating an awesome website, or contact us for more information on hiring us.
Hausman and Associates, the publisher of MKT Maven, is a full-service marketing agency operating at the intersection of marketing and digital media. Check out our full range of services.