When it comes to elevating your business, a blog is a pivotal aspect to include. A common misconception is that a blog is just there to share information, but it's vital for your SEO and has a host of benefits for your company. If you are considering adding a blog to your website, or if you want to up your marketing game, you need to build a blog on your website or beef up your blogging efforts if you find you're not getting enough from existing content. To help you get started, we put together some reasons why you should have a blog on your website and some top tips for setting it up. Keep reading to find out more…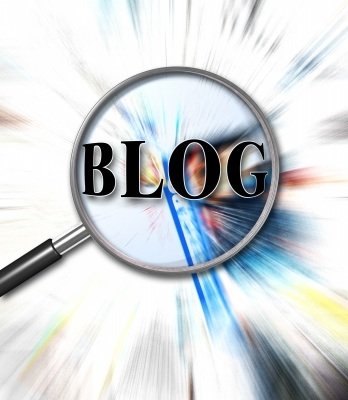 Why your website needs a blog
There are a plethora of reasons you your website needs a blog and how one can greatly help your business. Just a few of the main points include:
It provides opportunities to rank for keywords
One of the biggest reasons for creating a blog on your website is to send buying-ready traffic to your website. SEO or search engine optimization is a marketing tactic to drive organic traffic to your website (and up to 75% of the traffic to your website comes through organic search). When users enter a query into a search engine, the search engine delivers results ordered by how well the content performs based on an algorithm developed by the search engine. Users commonly select a link showing up near the top of the results list. Hence, if your link shows up near the top, your website gains more organic traffic. And, traffic translates to revenue.
Your rank is a function of how well your content does in adhering to the search engine's ranking algorithm and creating valuable content on a consistent basis is the top way to improve your rank or keep it, if you already perform well in search results. I once encountered someone at a conference who thought they could reach the top of search engine results by just changing up a few words on their website but that won't work. In fact, over time the minimum number of words per post, if you want to rank on the first page of search results, increased so that you now need closer to 2000 or even 3000 words in a blog post to have any hope of hitting the first page of results. If you look at how much various factors impact SEO, you find the following factors and the weight assigned to each factor: 
consistent publication of engaging content                                       26%
using keywords in meta description (a part of creating content)    17%
backlinks to your content from other sites                                         15%
niche expertise (a function of your content)                                      13%

There are other factors, such as social media engagement, that also impact SEO at 10% or less but, as you can see, the biggest impact comes from factors related to site content. For most websites, that means you need a blog as the vehicle to consistently create fresh content.
It creates shareable content
As a business, you want to be seen by as many people as possible. When you create compelling content, others want to share that content so you can reach more prospective buyers. One of the ways you can do this is with a blog and allowing visitors to easily share that content with others across social media platforms.
If you run a technology company, for instance, you might create a blog that helps others understand crypto and things such as what is Polygon (MATIC) as these industries change very quickly. You can come up with topics that people want to share with others such as friends and colleagues. It also offers the chance to come up with viral content and titles that may help to boost your reputation.
It shows you as an expert in your field
A lot of what we know about expertise and its impact on sales comes from earlier studies on the perceived expertise of a salesperson. An early study by Wharton Business School shows that a salesperson perceived as an expert sells 123% as much as one lacking perceptions of expertise. Although not quantified, experts agree that websites perceived as having expertise in their niche create confidence and generate higher sales.
Adding a blog adds an extra dimension to your company and means people can trust you as an expert in the field. No matter your industry, if you provide extra insights, tips, and tricks to help your prospective customer get more from your products, they trust you and that trust impacts buying intentions. Having a blog also puts a face to a business and helps you to appear more trustworthy to those who come to your website. It helps to generate brand loyalty and it creates a trusted resource for customers to refer back to. You can slowly nurture your audience with the knowledge and information you have, helping them find out knowledge and know you're a great resource for them when they need advice. It can help increase brand awareness so that when potential customers see your branding and logo they will recognize you and be more likely to purchase from you in the future. If it came to someone choosing between two businesses and yours had a blog and the other one didn't, chances are they'd opt for the one that shows themselves as an expert in their field. In the image below, you can see how trust impacts purchase decisions beyond just their own decisions, such as recommending the product to a friend.
Acts as a home for your brand
A website is a great home for your brand and your blog is a great tool for strengthening your brand reputation. Not only does a blog increase opportunities to reinforce your branding with colors, images, and logos for your brand, but it helps personify your brand and what you stand for. A blog is a great place to share your efforts to support the community and causes important to your buyers. For instance, you can discuss how you implemented sustainable business practices at your company.
Sharing your blog content across your social media platforms helps you spread the brand image to even more groups of prospective buyers. Also, sharing blog content alleviates some of the issues facing brands that require constant social updates to build their online community.
It can help you get to know your customers
Having a blog on your website offers another way to help you get to know your customers. You can see the different topics that they are interested in and searching for meaning you know how to tailor the rest of the content on your website. Once you find out what your customers are looking for, sharing and taking in, you can tailor the services you offer to match this. It can mean you don't waste money in certain areas of your business and instead focus on those that are more likely to be successful.
What are some tips for a blog on your website?
Try to blog frequently. If you only blog every couple of weeks or months, it's not enough to make a difference, as you can see in this graphic from Hubspot

Image courtesy of Hubspot

Write a mix of long and short blog posts. Try to make longer posts of at least 1500 words where you can show your company is an expert on a topic. For others, it's recommended to have at least 500 words per post, but 300 words is the minimum for SEO reasons.
Include interesting images to encourage people to interact with your post and find your blog post more interesting. Try to mix up your content with other types of content such as infographics and short videos. These unique images and videos help you gain backlinks from other blogs hungry for additions to their content.
Add share links to your posts so people can easily share them on social media channels such as Instagram, Facebook, Twitter, and Pinterest
Install an SEO optimization tool such as Yoast or All in One SEO to help you optimize your performance in search. These tools help by providing spaces for you to include your keyword and meta description to help search engines as well as scoring tools to identify ways to improve your SEO.
Focus on specific keywords that your target market might search for. Note that the word keyword now refers to a phrase as opposed to a single word. As more voice search creeps into users' choice, those phrases get longer. Aim for 2-5 words but recognize your keywords must match those used frequently in user queries. Google offers a free tool, Keyword Planner, to help you identify keywords to use as topics for your blog posts. You can also find a number of paid keyword planning tools.
The number of pages per visit is another element of SEO rank. Adding a plugin that suggests related posts at the end of each post offers a way to encourage readers to read more content. Not only does this improve your SEO, it further establishes you as an expert in your niche.
Conclusion
These are just a few reasons you should have a blog on your website. By having a blog that you regularly update and post content to, you'll have a really positive impact on your business. It's important to keep in mind that you might not receive instant results from the blog, but it's something that can help you to build up traffic over time. Do you have a blog on your site? If so, what are some top tips you have for introducing one or making it a success? Let us know in the comments below, we'd love to hear from you.
Need marketing help to support business growth?
We welcome the opportunity to show you how we can make your marketing SIZZLE with our data-driven, results-oriented marketing strategies.  Sign up for our FREE newsletter, get our FREE guide to creating an awesome website, or contact us for more information on hiring us.
Hausman and Associates, the publisher of MKT Maven, is a full-service marketing agency operating at the intersection of marketing and digital media. Check out our full range of services.