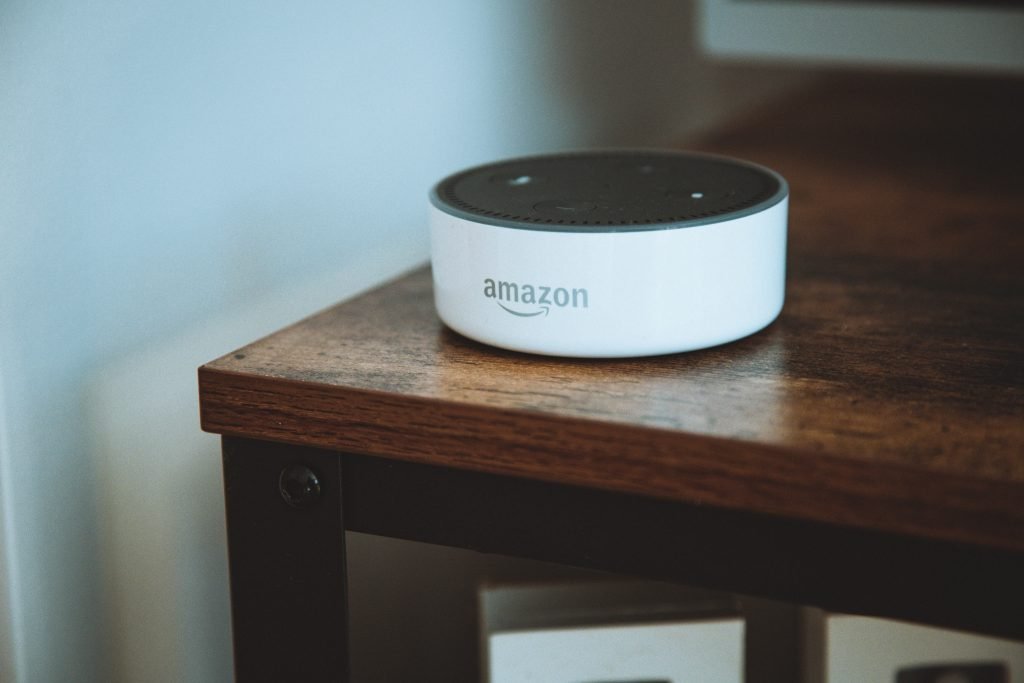 "Speech is the fundamental means of human communication; all cultures persuade, inform and build relationships primarily through speech," said Clifford Nass, Stanford researcher, and the huge boom in voice-user interface is testimony to this belief. The voice-user interface offered by devices such as Alexa turns search into natural language from the more stilted searches driven by typing in keywords and is a logical progression from single-word keywords to phrases and questions as search engines became more sophisticated.
The Narvar Consumer Report indicates that buyers are loyal to brands that prioritize communication. In fact, their survey of over 1,500 online shoppers showed that up to 43% of people who use voice-enabled devices such as Siri or Alexa use a voice-user interface to shop, and half use these devices to research and compare products and services that interest them. If you are part of a marketing team designing a website or taking care of the entire branding strategy for a client, why should VUI be part of your offering, and how can this technology set your firm apart in terms of innovation and tech-savviness
Reasons for the  voice-user interface explosion
The reasons behind the exponential growth of the voice-user interface (VUI) include the ability of brands to create a more personal connection with customers using their website or a dedicated app. For instance, the voice-based virtual assistant might employ a type of humor or vocabulary that is in line with the age/ethos/values of the target market to deliver results that more closely match those desired by the user. For instance, when kids ask Alexa about dinosaurs, they get age-appropriate results rather than those more appropriate for a paleontologist.
Today, systems such as Alexa and Siri are able to return sassy comments with jibes or funny answers, and they are pretty clued in when it comes to pop references, memes, and new series and personalities. VUI is, of course, also useful on a merely pragmatic level. Messages are delivered or search conducted far more rapidly and while users are in the midst of carrying out other actions. For instance, you can update your shopping list while looking for a needed item in your pantry or fridge without breaking stride. So, no more running out of things or having too much milk because you thought you were out while shopping.
All in all, VUI enables users to enjoy a more human experience – one that is, at the very least, more engaging than the experience of typing letter by letter into a keyboard.
VUI in intelligent websites
Website design in the 2020s requires a careful balance between different technologies which, taken together, add both to the visual appeal and functionality of your client's website. Designing websites offering a voice-capable interface enables your clients to expand their user base while forming an important part of their branding strategy.
Offering this feature is a challenge if your web design team is used to working exclusively with graphical user interfaces. With VUI, there are no visual references, and users have no clear idea of what the interface offers. Therefore, at the design stage, it is vital to include clear indications of possible interaction options. Customers looking at your client's web page should know the functionality they are using and have clear indications of how to find what they are looking for using only voice search.
Market research is key
A web designer may find it difficult to elicit a full list of questions a brand's clients or customers might pose to their voice-enabled devices. Succeeding at VUI requires a deep understanding of spoken language as well as a deep comprehension of the user's expectations. To design a seamless product, you require marketing research and analytics to comprehend language used by customers in different demographic and geographic areas and frequently asked questions they might pose. While users don't expect authentic 'two-way communication' from your VUI, they expect an entertaining, useful, and practical experience with your client's VUI that merits frequent use.
Choices made at the design stage
You might decide to simply add VUIs to a client's existing UX (user experience) design. New features work well with current graphical interfaces and reduce the time for design and implementation. However, your client may request that you design a product that relies exclusively on voice. This means a complete redesign that is totally devoid of visual cues.
A specialized VUI designer incorporates context knowledge into their design, although covering all contexts and possible cues are impossible. Breakdowns in communication are avoided by asking users to say what they need in a way the system comprehends. The answers provided should be simple, utilizing plain English without veering into slang. This research enables designers to identify common queries and requests and to analyze how users make them on a linguistic level.
Mixed design
Opting for a graphical user interface, in addition to VUI, let's you give users clear expectations about what they'll experience in the interchange. For instance, if you're designing a website or app for a client specializing in fashion, you might suggest queries to users such as: "You can ask for the latest discounted items." You should also make it easy for users to exit VUI functionality by giving them exit ramps at various stages.
Designers must also ensure users aren't bogged down with information. For instance, sometimes, your client wants to provide clients with different options when a question is posed. Your VUI system should not offer more than two or three at a time, although the voice can ask users if they require more options, otherwise cognitive overload results in customer inaction.
Finally, additional visual clues help users enjoy a more dynamic experience. Swirls, lights, or attention-catching shapes let the user know that a device is listening to them and trying to find a way to fulfill their requests rather than a lost connection.
Cutting-edge marketing firms identify VUI as one of the hottest trends in marketing and web design. This service evidently requires the incorporation of specialists onto your team. These team members require knowledge of how to analyze and incorporate language that makes the human-virtual interaction seem more personal, useful, and motivational.
Need marketing help to plan your business strategy?
We welcome the opportunity to show you how we can make your marketing SIZZLE with our data-driven, results-oriented marketing strategies. Sign up for our FREE newsletter, get the 1st chapter of our book on digital marketing analytics – FREE, or contact us for more information on hiring us.
Hausman and Associates, the publisher of MKT Maven, is a full-service marketing agency operating at the intersection of marketing and digital media. Check out our full range of services.