If you work in publishing, marketing, SEO, or any other task that requires extensive content creation, you may have heard of either Autoblogging.ai or Copy.ai. With the rise of artificial intelligence being used for AI writing by businesses, many companies want to take the plunge into AI but don't know how to do it or which AI tools offer the most potential to improve performance. Today, we'll help you address these issues so you can confidently use AI to aid in content creation across the firm.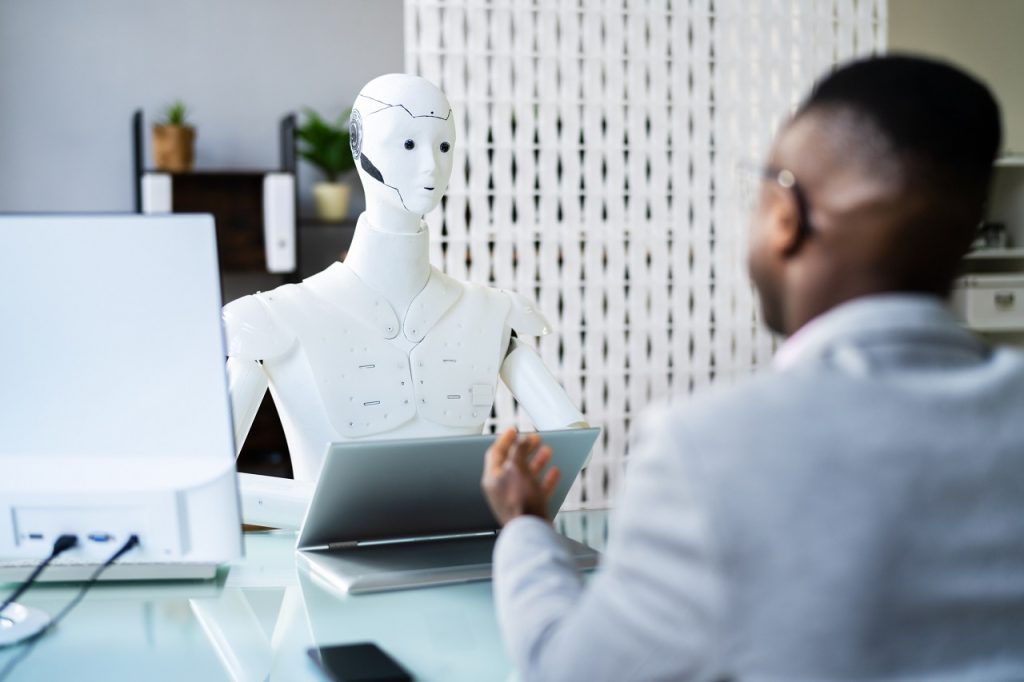 If you're new to the uses of AI for content creation and how it can benefit your business, you likely struggle with knowing where to start. Even determining which tools offer the most potential is hard since multiple programs offer similar services and benefits and making a decision among them is often overwhelming. Since the use of any AI tool involves a learning curve and possibly some upfront costs, it's a decision you must consider carefully before jumping in.
Making a decision, given that the options for various products aren't easily compared, is to focus on one aspect of the product and choose based on this aspect alone. For example, some people choose the cheapest option; others choose the most expensive option, assuming that price is indicative of power or usability. Similarly, a firm might choose an option based on reviews from other customers whose needs may differ significantly from their own. But, before we jump into our evaluation of the two options shown in the title, let's talk a little more about how to use AI for content creation so you know more about what to look for in choosing the right tool for your needs. 
Using AI for content creation
If you're responsible for generating long-form content for your company blog or another use, you know that creating content is a huge burden that sucks up time. You need to determine a topic likely to provide value to your target market, find appropriate keywords that will help you rank well, and then craft SEO-friendly content. Do you spend an hour creating each post? Three hours? More? If you're creating great content that ranks near the top in search results, you likely spend several hours crafting the content. But, AI can help you create great content in much less time.
Unless you've been living under a rock for the past six months, you've likely heard of ChatGPT, a generative AI tool used to create content based on prompts supplied by users. AI isn't really a new thing and undermined autocomplete, chatbots, and other functions we're very familiar with. The fundamental difference with generative AI is that the tool scours the public internet to return results that look similar to human writing. Cool, right?
However, using ChatGPT (which is free) has its drawbacks. In a piece written by Autoblogging.ai, content written by ChatGPT is easily identified based on grammatical errors, awkward phrasing, and repetitive words. It also doesn't score well against the ranking algorithms used by major search engines as the content isn't optimized for SEO, is too short to rank well, and contains duplicate content, which reduces the rank assigned to your content. And, rank is important, as you can see below.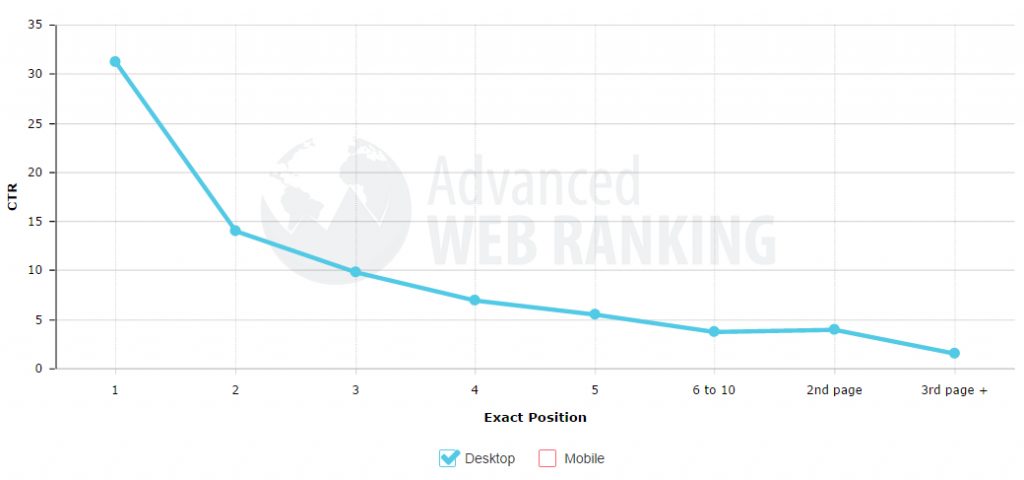 Are there solutions better than ChatGPT?
Of course. The first is using ChatGPT as the base, and then using human writers to modify the skeleton offered by the AI tool before publishing it. That's what I do all the time, adding images, text, and links to improve the performance of the content I produce. That reduces the time needed to create content, but it's still a slog.
Copy.ai and Autoblogging.ai are other alternatives. These aren't free but they reduce or eliminate the need for human writers. These help you create more content in less time and reduce your staffing costs. So, let's look at these alternatives.
Copy.ai
Copy.ai offers a wide range of services that can benefit both large and small businesses in addition to individuals. The services available include AI-generated articles, translations, blog posts, social media content, and email marketing content. 
Copy.ai also has a resources section that can help you with blogs, webinars, templates, dealing with the press, and more. 
Autoblogging.ai
Built by combining ChatGPT and later versions of the tool, adding SEO to the mix, Autoblogging.ai offers three different modes of use to suit your needs, including:
Quick Mode offers the quickest written articles available from the site while still giving you control over what is included in the article.

Pro Mode allows you to include any headings that are essential to the content you need, with the ability to include keywords for each heading.

Godlike Mode offers a full range of SEO tools, including search engine results page analysis, more keywords than any other mode, and the ability to add additional content, such as videos, to your articles.
Autoblogging.ai offers all of the content in twenty available languages, making it suitable for most users. Although Autoblogging.ai may not offer the exact same services, with more depth to every service available, it is clear to see why more customers than ever are signing up with Autoblogging.ai.
Autoblogging.ai can handle any content creation needs for your business.
The team behind the tools
Autoblogging.ai was founded by Vaibhav Sharda, who specializes in AI, and is run by Sharda and four other partners. All the team members specialize in SEO (Search Engine Optimization) and business marketing. 
You know you are in safe hands with any product created and maintained by this team, as they have decades of combined experience in SEO and artificial intelligence. 
Copy.ai was founded by Paul Yacoubian and Chris Lu. Yacoubian has a long history of working in online companies and a degree in computer science, and Lu has a history in website and online tool creation for social interaction. 
Copy.ai was created when Yacoubian and Lu began looking into ways to use a generative form of AI to help businesses create content quickly and easily.
The websites
The Autoblogging.ai website is clear and easy to use, with information about all of the products and services available and clear details on pricing. The website also provides customers with information about each of the co-founders and the founder of the company. Prospective customers can quickly navigate the website, which includes videos demonstrating the types of content generated by each of the modes firms can choose for content creation. You can also access a trial, which offers you the ability to test the tool for only $1. 
The Copy.ai website is also easy to use; it has a clean design, but it includes less information. There is no information about the team behind the company; this information we had to search for elsewhere. 
The website doesn't include videos or sample content on the website and very few testimonials from customers. However, there is also a trial to enable customers to try the Copy.ai tools for free.
Pricing
The pricing for Autoblogging.ai is transparent and easy to understand; you can choose one of three packages, with differences among them clearly articulated. The credits you purchase are valid for one year from the date of purchase, and billing is annual. 
The three plans are Regular, Standard, and Premium, with an increased number of credits along with the higher cost. Each of the price plans is very easy to purchase, with a get now button at the bottom of the description to sign up. 
The website also clearly shows that if you commission an article under Quick or Pro mode or ask for an Amazon review, you will use one credit per commission. However, if you plan to use Godlike mode to create content, you will use two credits per commission.
The Copy.ai website also has three price plans highlighted with details of what is included for each. The three available are Free, Pro, and Enterprise. Pro, you can choose to pay monthly or annually with a saving for annual payments. However, the Enterprise option does not have a cost displayed as you must contact the company for pricing.
Some of the terms used by Copy.ai may not be accessible to those who are just beginning to consider AI-generated content. Firms may require research to ensure they know what they are signing up for to ensure they can effectively use the tool.
Conclusion
Choosing between the two companies is not necessarily straightforward for every business. We prefer the transparency and ease of use with the Autoblogging.ai website, price plans, and type of account. 
The information shown on the Copy.ai website does not provide sample output, which Autoblogging does. The examples of content created by Autoblogging.ai and the testimonials of the customers speak for themselves as to why this is our choice for an AI-generated content creator. 
The way that you are able to purchase credits used as and when you need them is also something that works for us. Knowing which types of content you can create and how many credits you'll need to accomplish your content goals, and being able to work between the modes for the best option is an excellent idea.
Need marketing help to support business growth?
We welcome the opportunity to show you how we can make your marketing SIZZLE with our data-driven, results-oriented marketing strategies.  Sign up for our FREE newsletter, get our FREE guide to creating an awesome website, or contact us for more information on hiring us.
Hausman and Associates, the publisher of MKT Maven, is a full-service marketing agency operating at the intersection of marketing and digital media. Check out our full range of services.