When it comes to choosing a bank for your business, you must consider the various options and whether they fit the needs of your business. I know, you've got a lot on your plate right now as you prepare to launch your business but don't ignore the impact of choosing a bank that's right for your business needs now and in the future. Try to ensure that you focus on getting the perfect bank account to suit your needs, as choosing the wrong bank might cost you money or limit your flexibility. Also, switching your banking arrangement as a business isn't an easy process; even more challenging than changing your personal banking arrangements.
Choosing a bank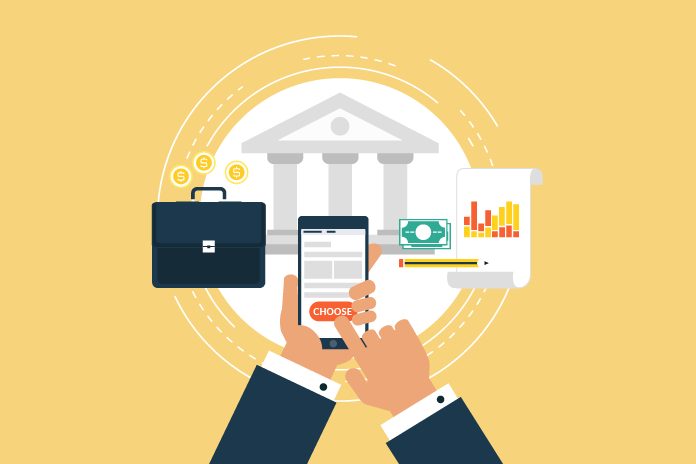 This is the next in my series of posts on managing your money as a startup. While prior posts discussed the critical issue of funding your startup, today we focus on how choosing a bank impacts your new venture. Taking the right steps to find the ideal bank account for your money is really important and deserves careful consideration rather than jumping to establish an account where you do your personal banking or with one of the many solicitations from bankers you receive as soon as you apply for a business license.
Developing a relationship with your business bankers impacts many aspects of your business from obtaining a business loan or short-term loans such as factoring your receivables. Not only does your relationship with your banker impact lending but it impacts your ability to improve cash flow, especially if you have international operations.
And, the options for choosing a bank grow every year as non-traditional banking operations arise due to deregulation and online banking options. Yet, many operations still need a local physical bank since they must deposit cash into their account, something not possible through non-traditional banking operations. If you anticipate international operations now or in the future, remember that international banking laws vary by country and many countries limit the transfer of money out of their country. Obtaining advice and expertise from a banker with international experience in the countries where you plan to operate is invaluable in reducing the impact of these regulations and laws on your bottom line.
These are some of the core reasons why choosing a bank is critical for your business today and in the future.
You need somewhere safe and secure
It is important to make sure you find a safe and secure bank that guarantees to help you keep your money safe. In the US, banks often belong to the FDIC (Federal Deposit Insurance Corp) which insures your accounts against loss for up to $250,000. If you routinely have more cash on hand than that, you might consider separating the money into different accounts that stay under that minimum. Not all banks and non-traditional banking options provide this federal insurance program.
Another consideration, with so much banking occurring in cyberspace, is the potential for criminals to hack into your banking or lock you out of your assets as these activities become more common every day.
Consider the costs
Banking isn't free, since banks must make money, as well. Some charge fees for various banking aspects such as overdraft fees, monthly fees, excess transaction fees, fees to use ATMs not owned by your bank, etc. Other banks recoup their money by lending your money to borrowers, hence they restrict your access to money so they can earn money on the float. Thus, having access to your money immediately has its own cost.
As part of your normal banking arrangement, you likely want a credit card, which comes with its own costs in terms of interest fees charged and yearly fees charged by some banks. Using the same bank for your assets as well as your credit card means you develop a stronger relationship with your bank and create a one-stop-shop for all your financial needs.
Assessing your yearly cost means anticipating financial aspects of your business upfront, which is necessary as part of normal business planning anyway. When choosing a bank, pick one that limits the fees charges for the types of activities you incur frequently.
Consider the long-term future when you're choosing a bank as there may come a time when you need to borrow money to help your business grow or to cover a cash shortage. Having a relationship with your banker means he/she knows you and your business. This relationship may mean you get approved when you need funds and you may even qualify for a lower interest rate based on the strength of your prior financial history and your banking relationship.
You need to earn interest
One of the best things about keeping money in a bank account is the fact that you can earn interest on it; making your idle cash work for your business without the added risk that comes with other ways to invest your money. The ability to earn interest is a wonderful way of helping you ensure that you take things to the next level for your business.
Not all banks pay interest on checking accounts and the interest rates on savings accounts are tiny in today's economy. Look for a bank offering good interest rates although this shouldn't override other concerns when choosing a bank.
Access your money from anywhere
Accessing your money from wherever you are is so important, especially when your business involves traveling internationally. There are so many ideas to keep in mind when you are looking to access your money in a fast and effective way, so consider this aspect when choosing a bank. Also, consider fees assessed when you are forced to use another bank's ATMs to access your money. Accessing your money via ATM or even by visiting a banking location overseas is sometimes challenging, so plan for this need if you anticipate traveling overseas as a routine part of your business. Make sure you do as much as possible to use services like Chase Secure Banking to help you make sure you get the best outcome from this process right now.
Conclusion
There are so many things you need to consider so you get your banking right so that your banking meets your financial needs today and in the future. You have to make sure you choose the right kind of bank account that suits your needs. In this post, we considered costs and returns from your banking relationship, including the cost of borrowing that might become necessary in the future. We also presented information to consider your access to money for both deposits and withdrawals, as well as the security of your funds.
Need marketing help to support business growth?
We welcome the opportunity to show you how we can make your marketing SIZZLE with our data-driven, results-oriented marketing strategies.  Sign up for our FREE newsletter, get our FREE guide to creating an awesome website, or contact us for more information on hiring us.
Hausman and Associates, the publisher of MKT Maven, is a full-service marketing agency operating at the intersection of marketing and digital media. Check out our full range of services.