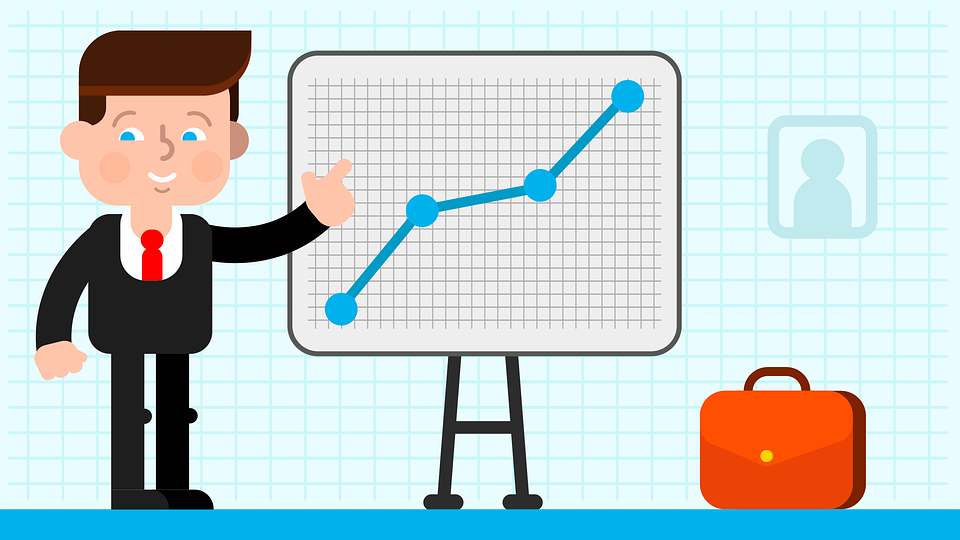 In business, an online presence is everything. Being found online reflects the difference in whether your business succeeds or fails, and that's why business owners struggle to create engaging content for their websites, make them easy to navigate, and provide a mobile-friendly user experience. But, having a great website is only half the battle. Getting found in search is perhaps even more critical since users won't know about your great website if they can't find it in the first place. That's where SEO comes in. So, what is SEO?
Whether your website is an e-commerce store, drives lead generation for your salesforce or lead nurturing program, or simply helps drive traffic to your brick and mortar store, and good SEO translates into increased website traffic, which, if you've taken care to provide a functional website, translates into increased sales.
What is SEO – The basics?
SEO or Search Engine Optimization involves a series of steps designed to capitalize on factors that make up the Google Search Algorithm — several weighted factors used to determine where your content appears in SERPs (search engine results pages). And, according to Dagmar Marketing, showing up near the top of results for keywords that reflect your product offerings, determines how much traffic visits your site since content showing up near the top of the first page gets the lion's share of clicks.
Looking at the graph above shows that after about the fifth position on the first page, clicks on content plateaus at a relatively low level. And, while the data generating this graph is a little old (2014), the methodology is so good it warrants inclusion in this post.
While the Google Algorithm changes frequently, the basic tenet of SEO remains the same — producing valuable content that fits closely with the keywords entered by a user. We tend to focus on the Google Algorithm because about 75%+ of searches occur on Google, and Google's algorithm influences the algorithm developed by other search engines.
Factors contributing to ranking in SERPs
Again, Google's goal is to deliver content that closely matches the needs of users. That process begins with keywords; phrases, the user enters into the search box, which starts the search engine crawl through millions upon millions of web pages accessible in a search for answers.
A large number of pages, often in the thousands or millions, fit the keyword or phrase, and Google first ranks results based on how well the page matches the keywords entered by a user. That still leaves page after page of results.
Next, Google polishes the resulting ranking by keyword to reflect the overall evaluation of the utility and authority of the website and specific webpage. In essence, we differentiate these with tactics for on-page (to help a particular page rank higher) and off-page SEO (tactics that improve the overall image of the website).
Factors most impactful in ranking at this point are:
Producing valuable content consistently (off-page)
Domain authority (off-page)
Speed (on-page), although the site load time also plays a part
Mobile-friendliness (off-page)
Placement of keywords, such as linking, keyword density, etc. (on-page)
Links to authoritative sites (on-page)
Mentions in social media and backlinks (off-page)
Domain age (off-page)
User experience (which is assessed by how users respond when they visit the page or website, i.e., time on site, repeat visits to the site, bounce rate, etc.)
Google doesn't publish its algorithm, nor to other search engines. The above list is a result of numerous experiments by SEO providers, so the exact order of impact for these factors varies from provider to provider and over time as Google changes its algorithm. For instance, content with lists, like the one above, tends to move up in the rankings relative to other ranking factors. Local SEO also impacts SERPs.
Impact of SEO
1. Online presence
SEO creates an online presence that generates a lot of traffic to a business owner's website, as discussed earlier.  Showing up first in search results generates name recognition that enhances the business' reputation, and people spread the word to other people to also visit the website, perhaps becoming a customer, too. In many ways, SEO benefits sales that a business owner generates now and in the future.
2. Creating an impact
The right SEO creates a dramatic effect on a business. Consistently high rankings create brand awareness that impacts not only visits to the website but trust — a few years ago Google fixed a black hat SEO trick using negative customer experiences to signal engagement with the brand. In today's digital landscape, high rankings indicate other consumers have favorable opinions of the brand.  Thus, top ranking creates buzz for the company.
3. Inducing sales
The ultimate goal of encouraging user visits is converting visitors to customers. More visitors means more opportunities to generate sales, although you need to do the right things once users reach your website to capitalize on that potential. That means only providing a great customer experience on the site, but having a marketing strategy allowing you to drive visitors toward a purchase.
Learn SEO through an Authority Hacker course***
As you see from the earlier discussion, SEO is complicated, requiring significant study and a commitment to ongoing learning for a business wanting to optimize its search engine strategy. Several websites offer content to help the novice understand SEO (here's a list of the top SEO experts).
Also, tools help businesses monitor and optimize their SEO performance, such as Yoast, which provides an SEO plugin for WordPress and other CMS platforms, and Moz, which offers a very technical tool for improving SEO on a website.
Businesses that want to learn more about SEO might take the Authority Hacker Course for a smooth, training program that helps get them up to speed quickly. Students taking the course get their website working correctly, so they optimize SEO without using "black hat" tactics that get a penalty from Google, such as stuffing your content with nonsensical usage of keywords.
The course's goal is to help people to reach their highest potential in their business by creating websites that work because of the excellent SEO placement. The trainers succeeded in assisting people in improving SEO all the time. The course also helps a person track what is happening with their website so that they know if they have to make any changes. This all matters, and the course helps a person to figure it all out correctly.
Prices are reasonable
For such an excellent course, the price is reasonable, and most people find that the investment is well worth the expense. Students get a lot out of the course, and they are happy with the results because the course is easy to follow and also provides opportunities for students to test themselves on what they learned. They love using the course to excel at SEO and make sure that their website stands out from the rest by placing the right keywords in excellent spots throughout their websites.
Great customer service
If a student has questions as they progress through the course or questions regarding their account, customer support provides answers quickly. This way, students make an informed decision.
In conclusion
Having great SEO is the key for business owners to excel in the online world today. Having an excellent online presence online generates more visits to the firm's website. Once a prospective buyer is on their website, visitors learn about the firm's products, see purchasing, payment, and delivery options, and see reviews left by other visitors that motivate purchase. This is how a business operates today, and knowing SEO well allows a business owner to reap the rewards they deserve.  It makes sense to have the best SEO possible, and taking the course will benefit them in many ways.
*** Please note this review was provided by an independent review site and doesn't imply endorsement by Market Maven.
Need marketing help to support business growth?
We welcome the opportunity to show you how we can make your marketing SIZZLE with our data-driven, results-oriented marketing strategies.  Sign up for our FREE newsletter, get our FREE guide to creating an awesome website, or contact us for more information on hiring us.
Hausman and Associates, the publisher of MKT Maven, is a full-service marketing agency operating at the intersection of marketing and digital media. Check out our full range of services.