If you are thinking about building a website of your own you're on the right path. Despite the increased use and focus on social media, you still need a website as a home for your digital marketing efforts. Whether you run an e-commerce site or use your website to reach other marketing goals, building a website that wows visitors gives you complete control that removes you from the vagaries of social platform owners who only care about their own marketing performance, not yours. Building a website that wows visitors is probably easier to do than you imagined using a CMS like WordPress, a theme loaded with the design features you crave, and plugins that provide plug-and-play functionality so you never have to touch the code. In fact, anyone can get a website off the ground in style if they know the basic steps and have a clear understanding of the end product they hope to build. In this post, we'll take a look at how you can easily build a website that wows visitors and generates revenue for your brand.
If you want more detailed instructions along with images to guide you in developing a website that wows visitors, check out my ebook with step-by-step instructions for building a website.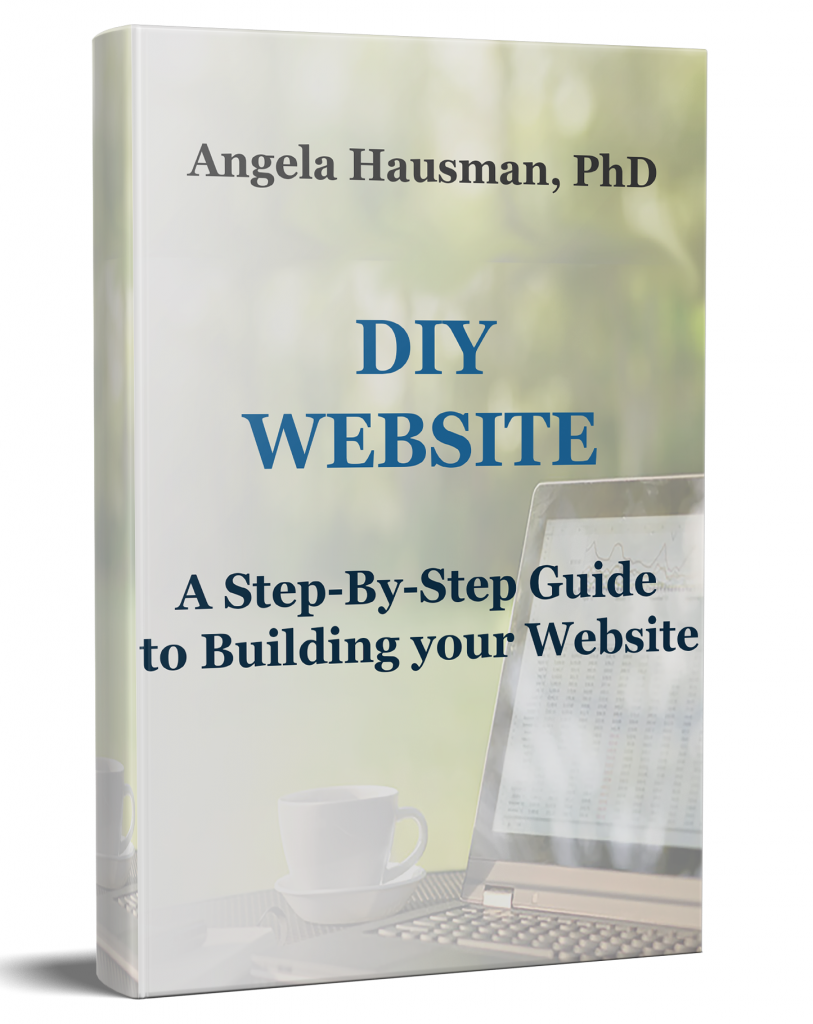 A Website that wows your visitors
Get planning
Any creative project needs a good amount of planning first and foremost if it is going to go off without a hitch, and that is just as true of a website as anything else. You need to spend some time planning out everything and building wireframes to guide the rest of the project. In particular, think about the overall look and feel you're going for that considers user experience, navigation, and your lead generation plan.
Show your wireframes to members of your target market and use feedback to modify the wireframes until you have something that meets the needs of your target market groups. It's much less costly and much easier to adjust your wireframes than to make adjustments to a website since it simply involves redrawing not recoding or changing your theme. Also, show your wireframes to internal groups to ensure you're meeting the company's needs to convert visitors.
Consider your budget
Depending on your budget, there will be many different ways to get your website up and running. If you have all the money in the world, that obviously means that you can build a much better website than if you have only a little money or none at all. The cost for the average small business website is between $2000 and $10,000 to build and a few hundred per year for things like hosting, domain registration, and https protocol certificates. Obviously, that cost goes up if you must hire a firm to build your website versus building one yourself.
You might find it tempting to go cheap on your website, but I suggest you resist the temptation as a poorly designed website often fails to meet your marketing goals and may damage your reputation.
Choose a host
A website needs a good hosting company–one that's super fast and demonstrates high uptime performance. As an SEO factor, speed gained prominence as a ranking factor and that prominence appears likely to increase over time.
So what should you look for in a platform? One of the most obvious things beyond speed and uptime is you want a company that's easy-to-use, offers https protocol (for security) at a free or discounted price, and offers a C-panel or other option that makes it easy to manage the backend of your website. Since many websites are built using WordPress, it makes sense to find a decent WordPress hosting service.
Themes and plugins
Your theme is a major factor especially if you're not an expert coder. If you choose the right theme, you simply replace the demo content with your own images, text, and links. Viola, you now have a website that wows visitors and generates sales. There are thousands of themes out there and most cost less than $100. Commonly this is a one-time fee, although I'm starting to see some themes requiring a yearly subscription. You'll also find a lot of free themes out there but these often contain fewer options so they require some coding knowledge as you'll need to tweak the layout, colors, or other elements to get the design that matches your wireframes. Not all themes are created equal and some lack the stability necessary to support your performance. Some options, often called website builders (like Wix and Squarespace) don't support SEO with clean code, so avoid them. Plus, they're harder to get exactly what you envisioned for your website than promised.
Plugins enhance the performance and options for your website. In building a website that wows visitors and reaches your marketing goals, consider adding a few, although you don't want to add a bunch as they may slow down your site or represent security vulnerabilities. Here are some I recommend:
Jetpack, which is from WordPress and adds things like Spelling/grammar checking, an easy tool for creating image galleries, and a bunch more functions

Google Analytics for WordPress by MonsterInsights, is the best tool out there for tracking your performance (you'll need to create a free Google Analytics account then follow the directions for linking the account to your website.

Yoast SEO, which helps bring more visitors to your site by helping you rank higher when users search for things related to your site

W3 Total Cache, helps your site load faster. You don't need to understand how it works, but it caches the website, so returning visitors don't have to wait for it to load again

Social Profiles Sidebar Widget, which makes it easy to connect your social profiles to your website so visitors can find you there. It also makes sharing your posts easier for visitors.

Akismet, which helps protect your site from spam
SEO
SEO (search engine optimization) is based on an algorithm created by search engines. Google is the biggest search engine out there, so most folks work hard to ensure their website fits this algorithm. As recently as this summer, Google accounted for a little less than 93% of all searches.
SEO is critical for success because it determines where you show up when a user queries demonstrate intent to find the products and services you provide. Showing up near the top in search results (SERPs) generates more clicks to your website and more clicks translate into more opportunities to reach your marketing goals, as you can see below. We call this traffic organic traffic and organic traffic, on average, accounts for more than half of all website visits.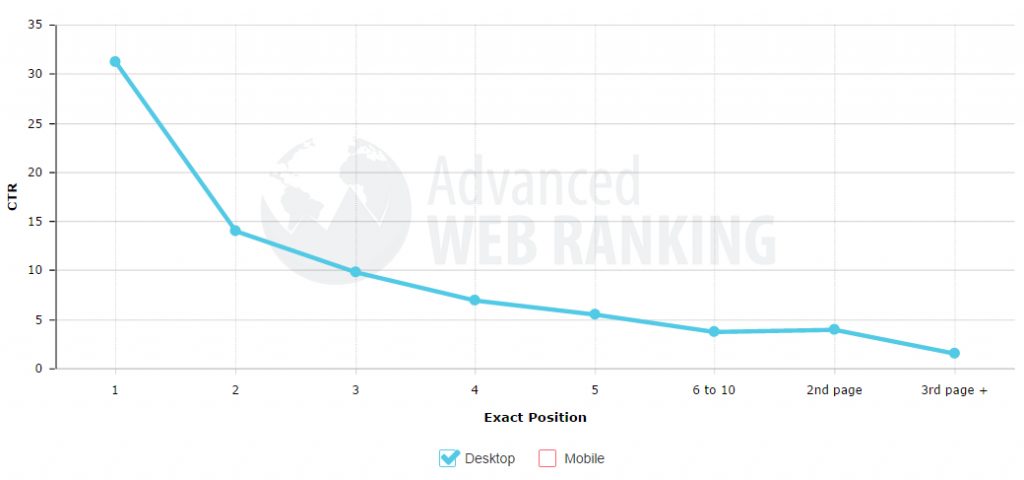 The Google algorithm isn't public knowledge, although experts can make some pretty good guesses as to which factors have the biggest impact on performance. Here are some of them:
Valuable content posted on a consistent basis. This is likely one of the most important factors in the algorithm both directly and indirectly. Posting content at least once a week translates to higher lead generation than posting less frequently while posting more frequently only helps lead generation a little, according to studies. Longform content outperforms shorter posts. Try to exceed 900 words per post but more posts in the top 10 for any query have close to 2000 words.
Choosing keywords and using them effectively across your content. Keywords with low competition and high search volume are ideal, as long as they related naturally to your content and fit your offerings. The Yoast SEO plugin helps ensure you use keywords appropriately.
Speed is more important now that Google increased the impact of Core Web Vitals in ranking.
Backlinks and social media engagement signal the value of your content and give you a ranking boost.
Providing a good user experience and navigation
Mobile-friendliness
Get Publishing
You must wait until you fully designed and developed your website before you publish it. Often, firms develop their websites first in a sandbox that's not visible to the public to avoid creating a bad impression with an incomplete website or one that's still in the design stage. Alternatively, you can set your website as invisible to search engines, which limits the chances someone will find your website before it's ready for the public.
But, you're not done once you hit publish. Designs change over time and your website should mirror current design standards. For instance, the old use of a carousel at the top of your homepage is now a distraction, reduces speed, and doesn't work well on mobile so you should get rid of it. Plus, you need fresh content so you should establish a content marketing calendar to ensure you publish fresh content not only to your website but to your social platforms, as well.
Conclusion
I hope you found this post valuable. Be sure to check out my ebook to guide you through the process of developing a website that wows visitors and helps you reach your marketing goals. This post gave you an overview of the factors you must consider in building your website, including hosting, themes, plugins, SEO, and content.
Need marketing help to support business growth?
We welcome the opportunity to show you how we can make your marketing SIZZLE with our data-driven, results-oriented marketing strategies.  Sign up for our FREE newsletter, get our FREE guide to creating an awesome website, or contact us for more information on hiring us.
Hausman and Associates, the publisher of MKT Maven, is a full-service marketing agency operating at the intersection of marketing and digital media. Check out our full range of services.