Video marketing keeps growing and is an essential part of promoting your business in 2022. Video tools such as YouTube, TikTok, and Instagram Reels dominate much of our social media usage, with 75% of Americans using YouTube and 55% using TikTok. Their usage is primarily from a mobile device in the evening. And, while the use of YouTube doesn't show a significant drop by those over 50, TikTok is showing strong gains among those over 35. Usage of video marketing isn't going to change any time soon, except to steadily increase, so as we get into the full swing of 2023, it's worth knowing how to rock video marketing 2023. Below, we discuss a few tips that can help you boost your business marketing by using video.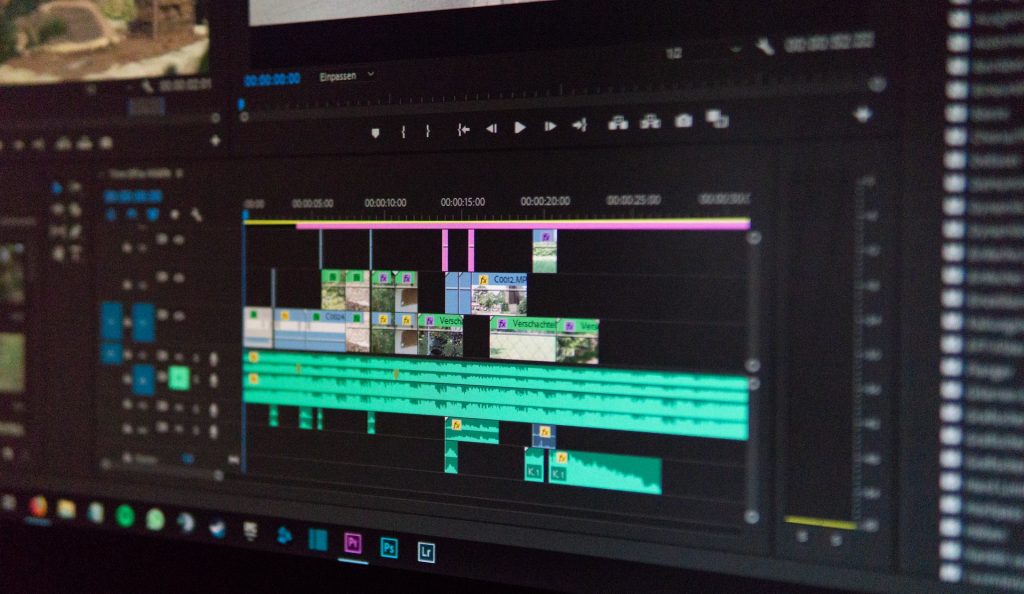 Video marketing 2023
Video marketing exploded over the last few years, fueled by vast increases in the amount and variety of content available online, as well as faster mobile devices with cameras able to capture good quality video. Users love video content as it's more engaging and makes it easier to learn almost anything from changing your oil to applying makeup. Many younger users prefer YouTube and TikTok to traditional television watching. You can even stream YouTube to your TV screen if you want a better experience.
Here are some trends to consider for video marketing in 2023:
Expansion of live streaming video, especially in eSports on Twitch and unboxing videos.
Influencer marketing on video platforms drives conversion. As an influencer, the earnings possible through advertising, sponsored content, merchandise, and other fees made a number of expert influencers millionaires almost overnight. Top earners now earn upwards of $30 million a year with far smaller subscribers than on any other platform.
Short videos will explode on platforms like TikTok and Instagram Reels. Expect new entrants to surge into this space as content demand goes up.
With the ease of entry, expect more and more brands to begin or expand their video marketing in 2022. We talk about how you can get into the video marketing 2022 game below.
On the other side of the coin, concerns over the content on video platforms grow stronger every year. Especially concerning are challenges on TikTok that encourage bad/ dangerous behavior and inappropriate advertising on channels that attract children as well as inappropriate content including disinformation, conspiracies, and organizing terror.
A video is a great tool for driving traffic to your website — we all know that. However, too many blogs rely on "Talking Heads" telling you information. BORING !!! Not much to drive traffic, let alone support your marketing strategies.
What do you need for video marketing in 2023?
That's the thing. You don't need much, especially for a short video on Reels and TikTok. The camera on your smartphone is more than capable of creating these videos and the platforms allow rudimentary editing such as filters, timing, and adding sound. Views expect these videos to have a homemade look, so don't stress over buying equipment to make videos.
If you want something a little more professional, you can buy a video camera, a tripod (to stabilize the video), a microphone, lighting (to remove dark areas), and maybe a background. Serious influencers often have a separate room set up to produce their videos.
Editing software such as Adobe Premiere Pro or Final Cut Pro provides a ton of flexibility and professionalism for your videos since these software programs are the same ones used by motion picture studios to produce feature films. The software allows you to edit sound, add text, add animation or other effects, and a host of other customized elements to make your video marketing pop.
Other video marketing in 2023 tools
Animoto
Check out Animoto. It's a cool social media tool we discovered for creating videos from your still images that's much easier to use than Premiere Pro if you just want something suitable for social media posts.
The software is so easy to use, we created a demo in about half an hour.
According to the company website:
Turn your photos & videos into pure amazing.

Animoto automatically produces beautifully orchestrated, completely unique
video pieces from your photos, video clips and music. Fast, free and shockingly easy.
Animoto takes pictures from a variety of social media sources, such as Flickr, or pictures you upload. It combines them with music and captions you create using a selected template into a video that you can share on Facebook or upload to your blog, as I've done with our demo.
And the price is right. We created a demo using the free version, which is limited to 30-second videos that are not downloadable. But, for $30 a year, you get an extended version allowing videos of any length that are downloadable. For under $250 a year, you also get a version that allows for branding your products and commercial distribution, as well as a wider selection of licensed music.
Using Animoto, you can use slides from a PowerPoint, snapshots, images from photo-sharing sites, scanned drawings, and video clips …. You can use your own background music or import from their music library. In a few short minutes, you have a traffic driver that people WANT to view and share on social networks. You can be more creative and fun.
TikTok
Tiktok is exploding right now, although it remains to be seen what might happen as concerns over its ownership by a Chinese company questions the privacy and security of the platform. TikTok allows users to capture video, add music, and edit from within the platform, then share it easily. This explains why there's so much content on the platform in such a short time since its introduction.
Drawbacks of these tools

The biggest drawback we found for Animoto (and we only had the free version) is you're limited to text as a means of sharing your message — and even the text area is VERY small.  Thus, if images alone are not enough to convey your message, this software may not be for you. Videos may drive traffic, but they don't sell products or support other marketing goals — that takes a compelling message.
I use FinalCut Pro (for Apple) or Adobe Premiere Pro as my tools of choice when creating videos for clients. But, these products are expensive and difficult to use — certainly not something you could expect to use to produce a final product in less than an hour. They're also intended for video editing and don't import from PowerPoint, although you can import a variety of other media types. They handle uploaded images well, but it's awkward in FinalCutPro as compared to Premiere Pro. Using FinalCut Pro for uploading video to a blog, for instance, is a little like using a laser to cut a pear — it'll work, but it's a lot more effort than using a knife.
Even iMovie (which comes preloaded on Apple computers), while a little easier, still has a bit of a learning curve. Its flexibility in allowing voice-overs and handling multiple media may make it the perfect choice for marketers who routinely use video on their blogs or other social media outlets.
I'll still use Animoto for situations like this — where I want to demonstrate to a client the power a video would add to their social media strategy.
Caveats
Images and music are intellectual property.  Please ensure you comply with all copyrights in using intellectual property as part of your marketing or social media strategy.
Tips for video marketing 2023
Vlog on!
Vlogging is nothing new, but it certainly broke new ground in terms of its reach in recent years, with content creators realizing the benefits of speaking directly to an audience. A well-constructed vlog allows you to really address a subject and explain an argument, and engaging vloggers can gain followers in the millions. If you're able to talk at length about a subject – or know someone who can – regular, relevant vlog content can be an excellent way of driving traffic to your sites and socials. And because time never stands still, there is always a way you can make a relevant, fresh vlog on how your niche is affected by current affairs.
Branding
Remember the goal of your video marketing is to attract attention, convert users, and build relationships with your target market. That requires a concerted effort to maintain your brand across all your marketing channels, including video. A style guide specifying your colors, fonts, and often-used images provides a visual element linking your marketing regardless of where it appears.
In the video, you can also create a donut, which consists of a short video that comes before and after your content. Think Hollywood movie and you have the idea. For instance, in the beginning, you may have your logo or a little about yourself. In the end, you might include links to your social media, website, and a call to action. You only need a few seconds.
It's possible to look too professional
You don't want your video marketing to look like a mess or as though you don't care, people are often turned off by video marketing that looks too polished, and too commercial. Hence, don't overdo your videos with a lot of effects and slick production quality. Much of the appeal of video platforms over television is their spontaneity and outright zaniness. Even influencers who spend big bucks producing their content look like amateurs who threw together a video. So, the trick is to be polished without looking polished.
So, forgo scripted content and don't over-edit the video but ensure the sound is good and your video quality doesn't distract your target audience from the content.
For the most part, users will view your video on a smartphone, after all. The popularity of TikTok and similar video platforms have a clear effect on what users expect to see when they pull up video content. Moving with the times helps to pick up new followers.
SEO is essential for video content
You optimized your blog posts and static content for search engines pretty much since the beginning, of course, but you now need to observe the principles of SEO on your video content, as well. Any modern list of video production tips acknowledges the importance of SEO optimization by using keywords in your title and description. If you need to enlist the help of specialists to optimize video content correctly, just bear in mind that it's well worth the expense, because the more people who see your content, the better.
The silent movie era is back(?)
The vast majority, if not the entirety of your target audience views a lot of content on handheld multimedia devices that allow them to flick between a web browser, apps, and actual phone calls. They consume a lot of content in public spaces, and may quickly abandon your content if you autoplay videos especially when sharing them on social platforms or websites. Indeed, many will simply turn the volume of their media playback to 0 so they don't have an issue with loud or intrusive sound. It's a good idea, therefore, if at least some of your marketing videos are silent, or users can view them silently without losing the essence of your content.
Adding captions to your video accomplishes your goal of sharing more complex information that you can share visually, without the intrusive noise. Adding captions also increase your SEO by sprinkling keywords within your captions. Of course, that means adding captions manually rather than using those automatically generated within the platform. Adding text, especially at the beginning of your video, attracts users who might not find the thumbnail from your video enticing by itself.
Final Thoughts
If you want to expand your business worldwide, and hire talent from all over the world, you should use this guide to help you achieve this goal. Making sure to support overseas hires is a super important step in expanding your business.
Need marketing help to support business growth?
We welcome the opportunity to show you how we can make your marketing SIZZLE with our data-driven, results-oriented marketing strategies.  Sign up for our FREE newsletter, get our FREE guide to creating an awesome website, or contact us for more information on hiring us.
Hausman and Associates, the publisher of MKT Maven, is a full-service marketing agency operating at the intersection of marketing and digital media. Check out our full range of services.