You have probably been told that social media is a great way to promote your business, and if you haven't heard or didn't believe that using social media to promote your business delivers results, we're confirming it now. Social media is one of the best promotional channels you can use. It's cheap (often free), allows intense targeting to selectively reach your target market, delivers great results, and offers a tool where users spend a significant amount of time. Plus, you can easily engage with your customers on social media channels by choosing the right channel(s) for your target market, ensuring you create broad awareness and build a community to support your brand. Below, you can see a graphic showing the cost to reach 1000 viewers using social networking is only $37, compared with between $75 and $450 for traditional forms of advertising. Plus, by using targeted messaging, your results are higher because everyone you reach is a potential customer.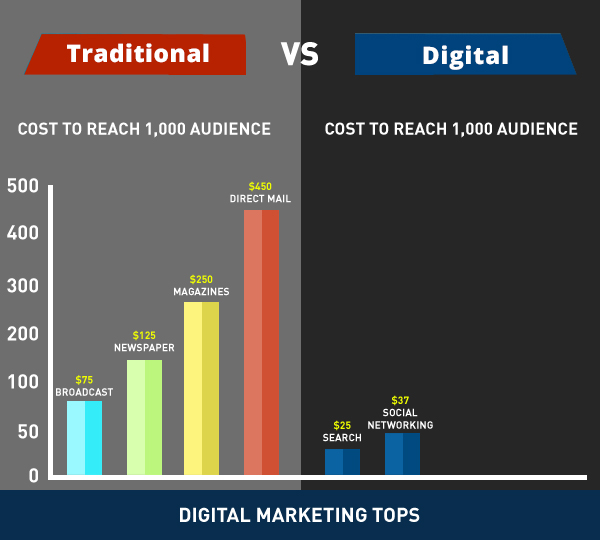 .
Yet there is more you can do on social media than simply post some information or images and hope the right people see it. Social media is actually a very powerful resource for business, so it's worth understanding more about how you can use it. Below, we discuss some additional tools you can use to get the most from using social media to promote your business.
Using social media to promote your business
Choose the right social media platform
Don't just assume that all social media platforms are the same because they will work in different ways. LinkedIn, for example, is mostly used by business professionals looking for B2B contacts, whereas Instagram is used by people who want to connect with like-minded individuals, and so on.
First, do some conjoint study market research to determine who your target market is and, crucially, which social media platforms they use. Build personas representing prototypical users in each target market group. Then you need to create different posts for each of those platforms. It might be that you post about the same subject matter, but the way you word your posts will be different, depending on where you place them.
Choosing the right social media platforms generates higher returns because you focus your activities where your customers are. It takes time, effort, and, likely, some money to maintain an optimal presence on a social media platform so you shouldn't choose more platforms than you can effectively manage. For a small business, focus on one or two platforms that your target market uses frequently. Also, consider social media sites where you can gain not just followers but engaged followers. A larger brand might find it can effectively manage more social media profiles effectively.
Below are some insights to help you make the right choice of platforms that work for your business and how to effectively use the platform.
Create a content marketing strategy
Social media isn't something you can do on a whim. It takes a concrete marketing strategy that ensures you post interesting and valuable content on the schedule recommended by experts on a particular platform. Creating a content marketing calendar and using marketing automation ease the burden of creating content on a consistent basis.
A content marketing calendar helps you plan a number of posts to your various social media profiles. You can even schedule an entire month of posts at a time. This relieves writer's block and helps you quickly pull together a great social media post when you're really busy with other demands. Plus, a content marketing calendar ensures you post something aimed at each of your personas and for various stages in the buying process. To help you, I created a downloadable content marketing calendar template.
Marketing automation tools are a life-saver in your content marketing strategy. Using tools like Hubspot, Buffer, or Hootsuite, you can create an entire month of posts from your calendar in just a few hours. These tools also help you create better engagement with your community by providing metrics and an easy way to turn your posts into conversations. No more interrupting what you're working on to publish a post and no more missed opportunities to post at peak times. Different automation tools have different features, such as analytics, monitoring, and optimization so choose the tool and price range that help you meet your goals.
To give you some idea of how to schedule your posts and how frequently you should post, here's a great infographic.
Use Hashtags
Hashtags aren't just a fun thing to add to a post, they are actually a great way to find new customers and for prospective customers to find your profile. When you add the right hashtags at the end of any social media post or image, they show up when a user searches for content related to that hashtag, whether it was yours or not. Hashtags are a way of collating all similar posts and showing them to those who are interested in that topic, which is a great way to help users find your content.
Some platforms don't commonly use hashtags, such as Facebook and LinkedIn. Using hashtags on these platforms has no benefit as they're not searchable. Instead, using hashtags on these sites makes you look unprofessional and uninformed. On platforms using hashtags, you're hurting yourself by not choosing some and each platform has an optimal number of hashtags per post, so learn the norms. Choose relevant hashtags and a mixture of branded hashtags and popular hashtags that might attract users in your target market.
Choose KPIs and monitor performance
KPIs or key performance indicators are metrics that impact the bottom line. However, don't just create KPIs for metrics representing conversion, as actions higher in the marketing funnel contribute to performance as the building blocks toward conversion, as you can see in the funnel below.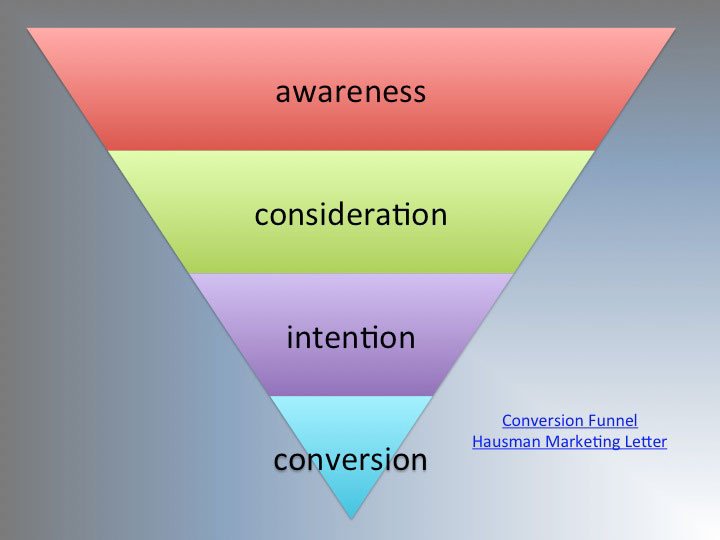 As reflected in this funnel, awareness is a critical first step toward conversion, so you need metrics related to brand awareness. Build a list of KPIs from across the marketing funnel and don't get tricked into tracking metrics that don't contribute to your performance toward goals. Here's a curated list I created of the best social media KPIs. Feel free to add your favorites to the list. A good example of a nonsense metric is follower count. We call these vanity metrics because they make you feel good about yourself without producing results directly or indirectly.
Now, you might argue that the bigger your social media following, the more opportunity your brand has to convert. That's not entirely accurate. If your followers are engaged, that metric has meaning. Your ability to increase your followers or, especially, engaged followers over time, the better you do in reaching your goals. These, then, are valuable metrics to add to your KPIs.
Creating an interactive dashboard using a tool like IBM's Cognos makes monitoring your KPIs effortless. Pay careful attention to how these metrics change over time and, when the data goes in the wrong direction, use this insight to drive changes in your strategy to help them go in the right direction.
Cross-promote
Of course, it's unusual for someone to only use one social media channel, which is why cross-promotion can be a great way to find new customers and promote your business. If you are posting on Facebook, for example, you can add a call to action for people to follow you on Twitter or Instagram – or whatever combination works for you.
This may boost your follower count on all channels, and the more people who are connected with you on social media, the more chance of making sales you have.
Conclusion
Using social media to promote your business is a winning option for your brand. But, take your strategy to the next level using the ideas I shared with you in this post. Also, feel free to join the conversation by sharing your ideas in the comments below.
Need marketing help to support business growth?
We welcome the opportunity to show you how we can make your marketing SIZZLE with our data-driven, results-oriented marketing strategies.  Sign up for our FREE newsletter, get our FREE guide to creating an awesome website, or contact us for more information on hiring us.
Hausman and Associates, the publisher of MKT Maven, is a full-service marketing agency operating at the intersection of marketing and digital media. Check out our full range of services.