We only have 24 hours in a day. When you're a business owner, that often seems like it's not a lot of hours! You've got a lot of tasks you must complete every day and even working the long days common to entrepreneurs, you still need to use your business hours wisely if you expect to have any sort of balance with the rest of your life, like family and yourself. This is why you need to make the most of your time at work by being efficient and effective with every minute of the day.
Those two big words, effectiveness and efficiency, describe a lot of different things, but to us, they simply mean knowing where you're going and what you need to do to get there. Using your business hours wisely is an important step if you want to expand someday.  To grow and succeed, you need to set some firm foundations for success and future growth in place now.
And, that's where this post comes in handy. Here are some tips for making better use of your business hours. We found that often you just need to adjust the way you work in small ways to ensure everything gets done every day.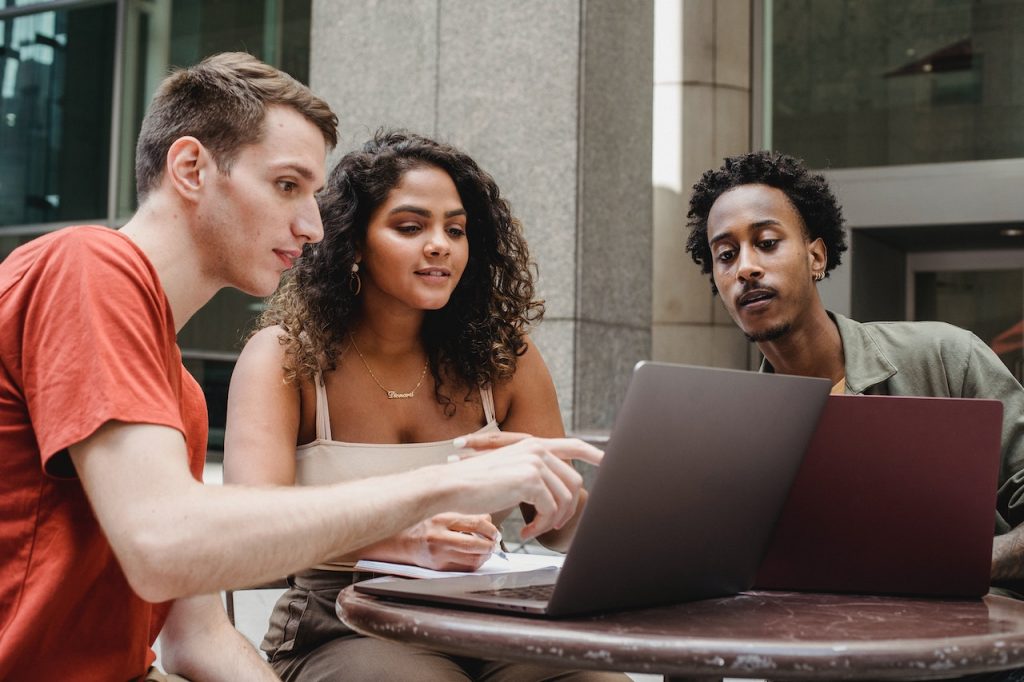 How to make the best use of your business hours
Design a proper work/life balance schedule 
You may think that, as a new business owner, you shouldn't spend any time on other aspects of your life. You couldn't be more wrong. The old saying that, "all work and no play makes Jack a dull boy", is pretty accurate despite dating back to the mid-1600s. More than dull, spending all your time at work actually makes you less productive except when work taking over your life happens in short sports. When all your time is spent on work, or thinking about work to the exclusion of everything else, you experience stress, poor health, decaying relationships, and, in the end, your productivity suffers. When the boss, you, spends all your time at work, you not only negatively affect your own performance, your work ethic spreads throughout the company resulting in employees with poor work/life balance or ones who give up because they know they can never match your work ethic.
Your work/life balance can teeter back and forth as a business owner. Don't worry, we all let it slip sometimes. But if you find work takes over your entire life, it's time to come up with a proper schedule. One that's adaptable and adjustable to peak demands, but still allows you to leave work on time for your other responsibilities and some fun. After all, the more you rest outside of work, the better (and faster) your work time becomes. For example, you'll have more energy for the admin side of things, as well as planning and launching new marketing campaigns. Most of all, you'll set boundaries that allow you to build a healthy business for the benefit of the entire company.
Make use of admin templates
If you've got a lot of administrative work to square away (as most businesses do!), why not set up some templates for use in the long term? For example, save a plain spreadsheet that's formatted for timekeeping or bookkeeping and then open a new version whenever you need to complete that task for the month or year. While it's definitely time-consuming to create an effective template, it saves you time each time you reuse the template. You can even find a host of templates created by others to help you with routine tasks since many businesses share similar routine tasks. I created a content marketing calendar template (see an example below) that saves you a ton of time in crafting the consistent content we all need to support our branding and SEO needs.

We just returned from a company retreat to learn how to optimize our analytics as Google moves to the GA4 format. A host of analytics dashboards exist to help you with routine analysis needs.
The more templates you have, the easier it becomes to streamline your operation, and that makes for fast work. Anyone can just open up a new document when they need to, and they won't have to painstakingly recreate them from scratch. It also makes uniformity across your company far easier to achieve, so people such as new hires know exactly what they're looking at, no matter who's set the task for them.
Outsource to experts
It seems expensive to rely on experts for routine or occasional tasks. However, when these tasks are integral to the success of your firm, failing to outsource them to experts means not only wasting time trying to reinvent the wheel but making costly mistakes that might damage your brand beyond repair. For instance, hiring a marketing agency to handle your digital marketing not only means gaining insights from their experience so you do things right the first time (and do fewer things wrong) but also spreads the cost of expensive software across multiple clients rather than incurring the entire cost yourself.
A great example is firms that think they can't afford to hire a developer to create their website. These firms are fooled by firms like Squarespace and Wix to believe they can use the tools provided to create a low-cost (or free) website on their own. Not only do the resulting websites look like they were designed by a 5th grader, but they also lack key elements needed by visitors that make them want to trust your business. Moreover, these websites aren't viewed favorably by search engines, so your website is virtually invisible to users searching for companies like yours unless they search by your company name.
You'll waste hours trying to do things yourself when you lack skill. Instead, you can use these hours more productively, such as on following leads, capturing potential clients, and ensuring you're pushing out good content for your website. All the while you can outsource your digital transformation and IT needs out to the people who can handle them better.
Not to mention this certainly helps with the scalability factor of your business. The more time you have here, and the more money you can avoid spending on specialized equipment, the faster your company will grow. And that's what outsourcing allows you.
Brainstorm difficult decisions
If you can't make a decision yourself, immediately reach out to your team for help. Even if you feel you can make decisions without involving others, you should still reach out. The more minds on the problem, the easier it is to find an optimal solution. Involving others in major decisions not only brings their experience to bear on a problem, but they're also more committed to the successful implementation of the solution when you involve them in finding the solution. It doesn't need to waste time on long meetings to involve others in decisions. You can send out an email asking for input or set up a companywide discourse around the problem and ask your employees to comment.
It's also just a very good idea to have your employees involved in the day-to-day operation of the business rather than trying to do everything by yourself. These are the people who make the time go by fast when it comes to big projects. They deserve to have a look in when you're attempting to take on some risk, or you've got a new supplier to bring on board. The more people in the know, the faster things get done, and that makes for excellent use of business hours.
Small tasks, big tasks
Finally, learning to prioritize tasks is an important skill. By delegating some tasks to others, you free yourself to handle tasks no one else can manage. Some people find it's best to start with the small tasks and get them out of the way. For instance, many folks like to clear their inbox first thing in the morning so they can adjust priorities based on what comes in overnight. By setting a specific time to deal with email, people learn that you respond quickly when they email by a certain time. You also eliminate all the wasted time you encounter if you read email as it comes in.
Next, you might prioritize big tasks to address before the day is in full swing so you have big blocks of time to finish them up before you get distracted with other problems. Remember, that you need to set aside planning time or your planning won't get done as you'll find yourself at the end of the day moving from one immediate need to the other.
Set up your to-do lists each day to represent current priorities. The small tasks that don't take much effort can be done early, at which point they can also help get you into the working mood. It's a good way to warm up after the weekend, or on a blue Monday, and that simple tweak makes your entire week much more productive. Your business hours don't have to be bogged down by going back and forth.
Conclusion
You've only got a select few business hours in the day. As such, make sure you're using them in the right way for you. Use tips like those above to adjust your day accordingly, and find new, more productive ways to get the job done. Know where you need to be, work with the right people, and break things down into manageable bites that can be done in just a few hours.
Need marketing help to support business growth?
We welcome the opportunity to show you how we can make your marketing SIZZLE with our data-driven, results-oriented marketing strategies.  Sign up for our FREE newsletter, get our FREE guide to creating an awesome website, or contact us for more information on hiring us.
Hausman and Associates, the publisher of MKT Maven, is a full-service marketing agency operating at the intersection of marketing and digital media. Check out our full range of services.