Instagram is a very effective tool to drive more traffic to your website, generate awareness of your brand, create positive attitudes, and generate sales. The potential on the platform is enormous and if your brand doesn't use Instagram marketing the right way, here are some tips to improve your strategy so you can reach your goals.
If there is so much business opportunity on this app, why isn't everyone using it? The answer is simple – people don't know any better or think it's a tool valuable only when your target market is comprised of young consumers. And, while Instagram does trend heavily toward young people, a large percentage of users are older, as you can see below.
With so much competition across other social media platforms, Instagram offers a way to reach consumers, even older consumers, where you face much less competition and offers more creative outlets for your campaigns. To use Instagram marketing effectively, we will give you the plan; all you must do is stick to it.
Use Instagram marketing for success
First, let's talk about how often you should post on Instagram since a sustained campaign that produces valuable content on a consistent basis is the bare minimum needed to use Instagram marketing effectively.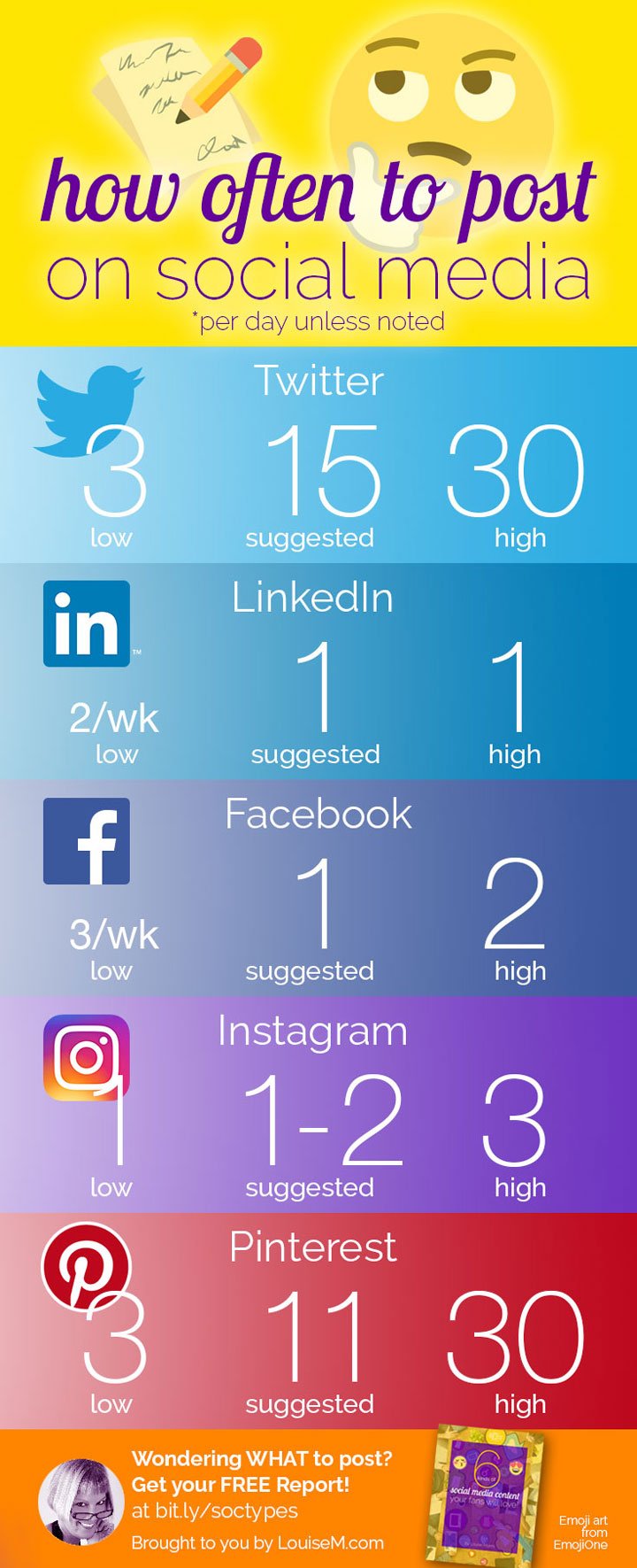 Next, determine the optimal time to post on Instagram, which varies based on your target market and other factors. You'll find recommendations from experts using a search engine. A better alternative is to stagger post times and monitor performance to determine which times work best for reaching specific goals. For instance, you may find that some post times work great for motivating a website visit but a different time works best for creating engagement. An automation tool like Buffer works great for analyzing performance and suggesting the optimal times to post.
Even posting content on the recommended schedule will fail unless you match your content to your target market and the idiosyncracies of Instagram, taking their algorithm into consideration to ensure the greatest reach for your content.
Are hashtags dead?
First, let's address the elephant in the room: Are hashtags still useful or has their time finally come? First, let's explore the role of hashtags in social media. Primarily, hashtags allow users to find content that might interest them as well as to categorize profiles that might be interesting to follow. They're like the index in the back of a book that allows you to find pages of interest.
Truth be told, hashtags are not as useful as they used to be. You should also use them mindfully. Adding too many hashtags in a post can make it look like you're spamming, and the Instagram algorithm could assume you're a bot and reduce the reach of your posts. Stick to 3–5 relevant tags per post.
Create a marketing strategy
But before you start worrying about hashtags and posting content, you need a solid marketing strategy or conversion roadmap. Grab a pen and paper and start planning.
Brand: Decide if you want to be a personal brand or a corporate brand. Do you want to advertise your own business or yourself as a person? Personal brands are valuable if you want to earn money as an influencer. These profiles usually profit from advertising a company's products to their followers or making money by sending traffic to a company's website to consummate a sale, called affiliate marketing. Large influencers become their own brand and also sell branded merchandise.
Niche: Pick the niche around your content creation efforts. Choosing a niche rather than posting a lot of unrelated content helps you build a community interested in that niche. The more specific you can get, the better. Find out what makes you unique in your niche.
Target marketing: Picture your ideal client or your ideal community. Figure out who they are, what they like to see, and how you can get their attention. You will later tailor your content to appeal to them.
Goals: Set defined goals. Write down what it is you want to accomplish with your Instagram account. It doesn't matter if it's sales, a certain number of followers, or attracting business partners. You must know exactly what you want to accomplish, so you can measure the effectiveness of your strategy later on. Transform these into SMART goals by establishing a specific return, such as a 10% increase in sales, and a time frame for accomplishing this goal, such as 6 months. The goals must represent realistic goals that stretch your marketing ability but not something unattainable. Your goals should also be relevant to your success as a brand or individual.
Optimize your profile
Once you have your strategy in place, it's time to work on your profile. You want to create a profile that's visually appealing (since Instagram is primarily a visual social media platform), interesting, and ideally invites users to take action.
As a minimum when you use Instagram marketing, you need:
Name: Use your real name or your business name or create a persona that will appeal to your target market. If you want to appear in a niche like traveling or fitness, consider incorporating those keywords in your username.
Profile pic: If you are a business, use your company logo, so people can immediately identify you. For personal brands, there's a little more room for creativity. If you choose your face, make it a smiling picture that makes you look like a genuine, fun person. Even if your account is serious business, try to look friendly but professional. You can also create an image to upload rather than a headshot. Creativity is rewarded when you use Instagram marketing.
Bio: This is where you must deliver. Give relevant information, use a slogan, bring emojis into the play, and make the bio intriguing. Make sure to include contact options, like your business email address or a phone number and a call-to-action. You can direct viewers to your website or directly to a product you're selling. Until you reach a minimum community size (currently 10,000, unless you're using paid advertising), you won't be able to post a link in the content you create. Hence, you might change the link in your bio to correspond to the action you expect from your campaign or from a recent post. Then include the words, "link in bio" to direct users to the right place.
Create a business profile
Turning your Instagram account into a business or creator profile gives you access to some very valuable features. You will be able to promote and advertise your posts directly on Instagram. One exceptionally helpful tool is Instagram Insights. It allows you to get information about your audience, your posts, and your activity. It also provides you insight into the time of day your followers are the most active. Use that knowledge to schedule your posts around those times. This guarantees you the highest visibility within your community and more engagement on your post.
Create a content calendar
Schedule your posts ahead of time using an automation tool like Buffer or Hubspot. We recommend planning at least one week ahead. You can make it a habit to schedule your content every Sunday or plan for the whole month.
Plan specific days for content creation and produce batches of content at once. That way you won't get burnt out by producing one new piece of content every day. Staying on top of things makes it easier to be consistent and guarantees success.
A content calendar really helps with this planning. With a week's or month's worth of post ideas, you're not faced with a deadline and nothing to write about. Using a calendar, you can ensure you have something to write about every day, sticking to the critical posting schedule identified above. As you can see in my content marketing calendar template, you fill in topics, and resources you'll need to write, such as backlinks and images, then add an approval process, if needed.

The right caption
Besides a high-quality picture, your caption is just as important. The photo is what captures a user's attention, the caption is what gets them to engage. The longer a person lingers on your post, the more relevant it becomes to the algorithm. Start by asking a question or saying something funny. You can tell a short story and use emojis to keep it interesting.
Always end with a call to action. This could be an invitation to join your newsletter or online seminar, a request to comment or follow, or a recommendation for a product they don't want to miss out on. Make it sound urgent to increase action.
For example: provide a code that works only today or a coupon that is only valid for the first 25 people to use it. A good call-to-action gives you amazing results.
Analyze and adjust
Make time to track your performance and analyze how well your strategy is working. You should do this at least once a month. If you're just getting started, you can do it even more frequently and fine-tune your marketing plan based on key metrics, such as clicks from social. Figure out what posts did well and got a lot of engagement and what posts didn't resonate with your community. What calls-to-action worked and what were users especially interested in? By creating a dashboard, you save time because you bring your key metrics together in one place and, if it's interactive, you simply change the date to compare one time period to the next or zero in on a specific date or dates.
Use your analysis to adjust your marketing strategy. Visualizing your data makes it fast and intuitive to make these evaluations. Don't be afraid to try new things, it might be exactly what your account needs.
Conclusion
It's true, that it's becoming harder and harder to stand out on social media and gain a decent following. The competition is growing every day. It's also true, that we have access to amazing tools and with the right knowledge, Instagram is still a valuable platform.
We gave you the knowledge to use Instagram marketing the right way, now it's your turn to act. What are you waiting for?
Need marketing help to support business growth?
We welcome the opportunity to show you how we can make your marketing SIZZLE with our data-driven, results-oriented marketing strategies.  Sign up for our FREE newsletter, get our FREE guide to creating an awesome website, or contact us for more information on hiring us.
Hausman and Associates, the publisher of MKT Maven, is a full-service marketing agency operating at the intersection of marketing and digital media. Check out our full range of services.