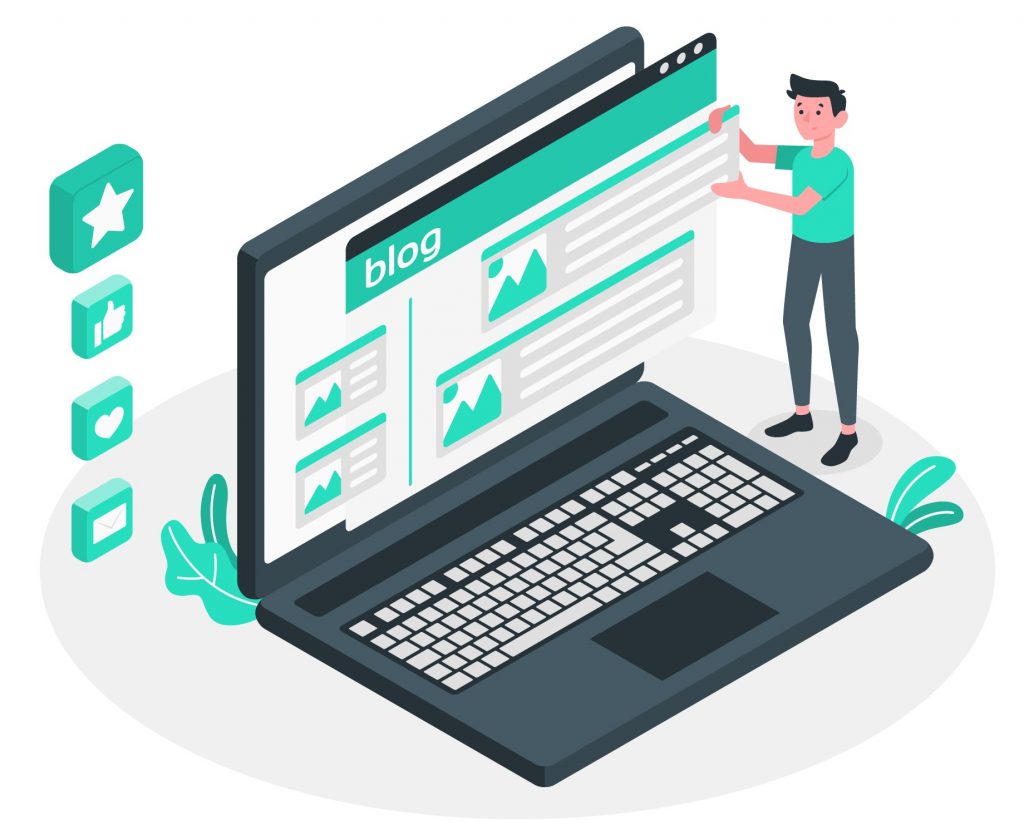 Several years ago, Google shifted its all-important search algorithm to focus clearly on valuable content crafted on a consistent basis as the hallmark of a good link. And, nearly every update to the algorithm further increased the relationship between valuable content created on a consistent basis and rank in search results. Thus, writing blog posts several times per week, or more frequently, is required as you seek first page results. And, research shows that links showing up in the top 3 spots on the first page of results, gain nearly all the clicks.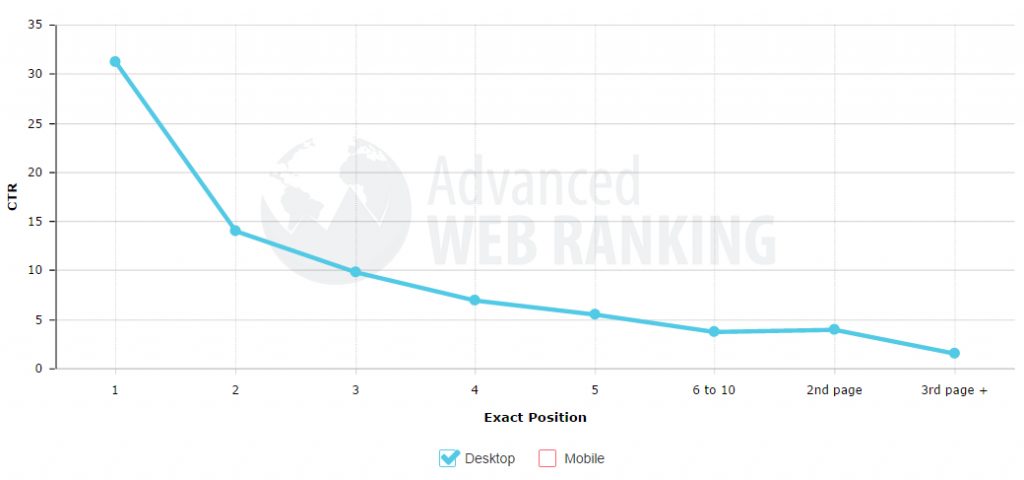 Introduction to the article:
Hopefully, I convinced you that creating fresh, valuable content is critical for your online success. But, writing blog posts every day or several times a day is a huge burden, made easier by using the right tools to keep you on track and make the writing process less painful.
First, a content calendar helps ensure you produce content consistently by scheduling posts, identifying evergreen content needed, and gathering resources in one place.
As an example, consider the image below. The calendar not only identifies posts but links them to external events to capitalize on trending topics. It identifies needs, such as posts, infographics, video, and images need to support content needs. The colors signify best practices in project management by highlighting the process and when content must be completed.
Other types of calendars, like the one I use, identify topics by date, links to images, quotes, and supporting citations needed for individual posts. Calendars also identify responsibilities to ensure proper flow from writers to editors to publishers to promoters.
Tools to help with writing blog posts
As a blogger, you want to know which are the top tools a blogger uses to make the task of writing blog posts less onerous. Okay so, we all know that in this modern age where everyone is bound to use technology and use online help to complete their task. Most can't even think of working without time-saving tools from the internet.
A host of online tools help solve the problem of crafting blog posts on schedule and many of them are free of cost. Examples include a paraphrasing tool, a plagiarism tool, word counter, article spinner, domain authority checkers, optical character reader tools, and many more. These tools not only help with writing blog posts but aid in supporting your efforts to win the race to the top of search results pages.
All of these tools are essential if you want to dominate your market niche and most top websites offer these services free or with free trials, so even beginners with little money to spend can enjoy these online tools.
Top tools to consider when writing blogs:
Often, when researching your content (which should be a key element in your process of writing blog posts), you run across a resource and want to use what they've written in your content. You can quote the source or you might paraphrase their content by transforming it into your words. That's paraphrasing and it takes time.
Paraphrasing tools are a text converter that changes the sentences but keeps the original meaning of text you find on other websites.
The link above takes you to a paraphrasing tool that turns this task into a simple operation. This tool paraphrases your content and provides a new version. Just open the tool, copy the original text or upload a file, and click paraphrase, resulting in your desired new article in no time.
Making this site even more effective, they offer other valuable tools to help the blogger.
Plagiarism is a fraud. Plagiarizing reduces your authority and trust in your brand but sometimes we plagiarize without knowing it. As you write about the health niche, for instance, you might accidentally include material you read on a related blog post. Certain rules cover fair use from a legal perspective, but neither your readers nor the Google search algorithm care about that and will ding you for plagiarism.
To overcome this issue, use any plagiarism checker and get a 100% unique article as this tool will tell you which line is plagiarized from where and which sentence is paraphrased from where and you can change those sentences in order to get more unique content.
Aim for plagiarism rates of less than 5%, as almost any article contains some degree of plagiarization as there are only so many ways to say something.
Domain authority, or DA, represents the ability of your domain (not individual pages, which have a PA or page authority) to rank well on search engines. DA ranges from 0 to 100, with higher DA reflecting a greater ability of the domain to rank high in search results. Of course, many other factors play into your actual search results, but DA is really important.
Using domain checkers from MOZ, which is listed above, or ahrefs (the top 2 checkers), provide not only an estimate of your website's ability to rank well in search but opportunities to improve your DA. A large factor in determining DA is backlinks from other websites, including both the number and DA of these linking sites.
So, the word counter tool is a free online tool that helps you count the words and characters in your content. This checks the number of words, characters, sentences, and paragraphs.
Why do you care about your word count? Two reasons. First, some platforms, such as social and Google Ads, have a limited number of characters available, such as Twitter, with its expanded 280 character limit. Other platforms, like Instagram, allow any number of characters but hide characters above a certain number behind a "read more" link that reduces reads of those sections of the post.
In terms of search rank, word count impacts results with longer posts ranking higher than shorter posts. The average post ranking in position 1 has 1600+ words.
This free online word counter tool helps you check the characters of the text before publishing on another platform.
Maybe you saw an image on the internet that is related to your blog? Want that text in your document but are too tired to write translate the image into a blog post? Don't worry we have a solution for that. Image to text converting tools read the image, analyze the text and convert them into a word document. Afterward, you extract any portion of the text to add when you write a blog post. Get any text from any image without wasting time writing a corresponding text.
Poor grammar and spelling make you look bad. Yet, typos plague your writing efforts.
Whether you're too tired of revising your posts or maybe have trouble seeing your mistakes, grammar checkers are here to help. Grammarly, which you can use with the link above, offers grammar and spelling checks on your content with their free version. With the paid version, you also gain insights for improving your writing by offering an evaluation of the tone and suggestions to make your writing more interesting.
Grammarly offers an add-in for Microsoft Word as well as WordPress (a popular content management system for bloggers) that checks your content as you write or offers options to upload content for checking prior to publication on their website.
While not 100% accurate, Grammarly is better than most other grammar checkers, including the native grammar check contained in Microsoft Word.
Conclusion
So today we covered some writing tools that are a must-have for bloggers or writers. You really need to add them to your list to improve your writing effectiveness or efficiency.
Need marketing help to plan your business strategy?
We welcome the opportunity to show you how we can make your marketing SIZZLE with our data-driven, results-oriented marketing strategies. Sign up for our FREE newsletter, get the 1st chapter of our book on digital marketing analytics – FREE, or contact us for more information on hiring us.
Hausman and Associates, the publisher of MKT Maven, is a full-service marketing agency operating at the intersection of marketing and digital media. Check out our full range of services.