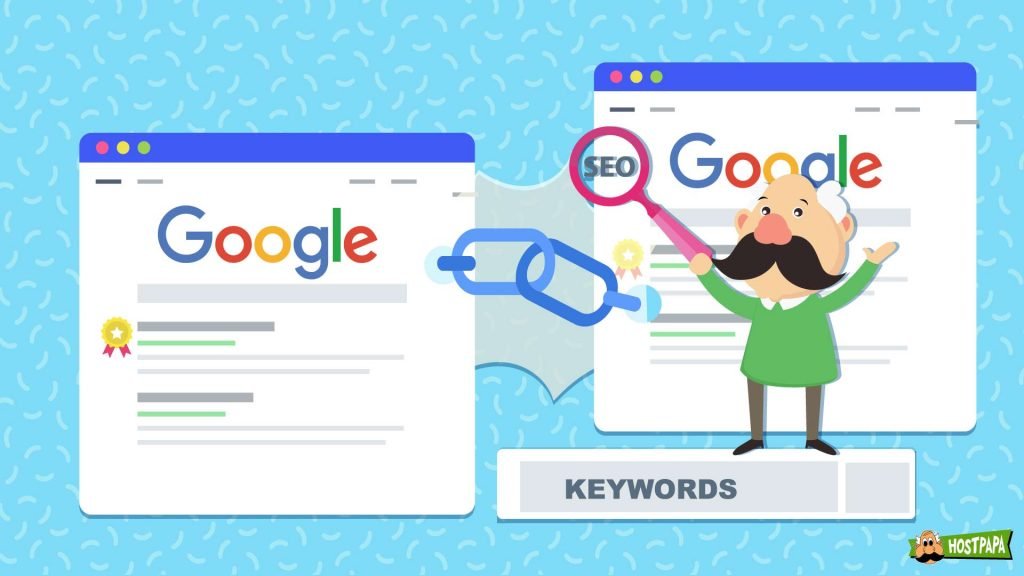 Organically gaining backlinks is the backbone of a successful SEO strategy. The power of high-quality, organic backlinks tells search engines and their algorithms that the content is valuable by acting as an endorsement to the content. As an online business, obtaining organic backlinks brings more traffic to your site, which commonly results in higher revenue. Hence you need a strategy for organically gaining backlinks and monitoring your backlinks.
Checking backlink quality and quantity is a relevant task you must use routinely to assess the effectiveness of your link-building strategy. Monitoring means more than tracking backlinks to your website, it means monitoring your competitors' activity through SEO tools that allow you to track referring domains, keywords, and traffic resources.
What are backlinks?
When you link to a website in your content (creating an outbound link), you provide a backlink to that website, which benefits their marketing efforts by improving their search results. Including high-quality links within your content also helps your content perform better in search because, just as a research paper includes the appropriate citations to demonstrate expertise, using backlinks in your content shows you took the time to research the content. Thus, search bots promote the rank of your content when they encounter valuable backlinks. Both brands benefit from using backlinks.
Gaining backlinks from other websites (inbound links) promotes your rank and visibility because the backlink is an endorsement of the value within your content. Backlinks are vital to SEO, and it improves the site's search visibility and ranking.
Backlink strategies are vital for generating success as they're influential in building authority, creating more traffic, improving reputation, promoting ranking, and even building relationships with other websites. Monitoring the quality and quantity of your backlinks is vital to your site's long-term success. Finding a dedicated tool that allows for effective monitoring is crucial.
Obtaining backlinks
Certain black hat strategies increase your backlinks. For instance, reciprocal backlinking is a strategy whereby a website exchanges backlinks with another website. Once an effective tool, recent changes to search algorithms now make reciprocal backlinks a bad strategy creating toxic backlinks that damage your search results.
Another strategy quickly falling out of favor by search engines is gaining backlinks to content unrelated to your own, which is a signal that something inauthentic generated the backlink.
Hence the focus on organically gaining backlinks.
So, how does a firm go about organically gaining backlinks?
In a word, content.
Creating valuable content on a consistent basis is the hallmark of a good SEO strategy. But, gaining backlinks relies on marketing that content to both your target market and other websites related to your content. Doing a great job with SEO ensures your content shows up higher in search, increasing the likelihood of not only driving traffic but gaining the attention of other websites looking to link to quality content in their own content marketing efforts.
Be proactive in gaining backlinks. Find website content related to your content and reach out to those website owners to recommend specific pieces of content they should include in their existing posts. Ensure your approach to these website owners is respectful and offers a mutual benefit. But, do your homework to ensure you're reaching out with relevant content.
I probably get between 10 and 20 suggestions from websites offering a link to include in my existing content. Often, the email shows the individual never read anything on my website as they offer content tangentially related based on an example I used or some other element of a post totally unrelated to my core business, which is marketing. For instance, one email I got today offered a link to a post on cutting the cord. My site doesn't address this issue but I used the phrase in a post about the challenges of using traditional media in a world where viewers are increasingly cutting the cord. False flattery that you're a dedicated reader of my content falls flat when I read something like this. Also, don't offer reciprocal exchanges as I don't do them.
Most offers to include a link in my content offer to share the modified post on social media. This offer at least shows some effort to compensate me for my efforts. However, most suggestions to include a new outbound link in my content fail because the link itself doesn't provide any value to my content. That's my motivation–provide me links to valuable content you created that promotes the value of my content.
Tools for organically building backlinks
With tons of software in the market designed to simplify the task of monitoring backlinks, only a few guarantee efficiency, ease of use, straightforward approach, analyzing tools, and affordability. With all means available, some prefer Link Tracker Pro over other software on the market as it detects the amount of toxicity contained in every backlink. It's a tool that delivers a high return on investments for an SEO service.
Competition is always present even in the purest form of tools; in fact, it enriches site efficiency and upscales your business. Aside from Link Tracker Pro, Monitor Backlinks is another software offering a good means to monitor backlinks
But how useful are these tools? Which one is better? 
Why choose a specific backlink tracker?
Referral traffic is healthy for your site ranking and reputation. With good quality backlinks (inbound and outbound links), redirecting to your site means better SEO campaign success. When a backlink is created from another website, the software notifies search engines of valuable and relevant content others trust.
Since Google is strict with link building, it's essential to classify which backlinks are of good quality and which are not. Testing contextual backlinks are vital before building one.
Using backlink monitoring tools makes this process straightforward. With rank tracking, you check both your site's backlinks and those belonging to your completion.
Link Tracker Pro helps by building backlinks smartly, effectively, and healthy. It upscales your site rank while securing your site from toxic links, which gradually affects your SEO campaign's performance.
It's a great tool that redefines the management and creation of backlinks, with a small yet highly effective investment. Your site gains good backlinks, which guarantees improved rankings and visibility.
Features 
Build healthy backlinks to boost site ranking
Detecting the toxicity level of backlinks
Comprehensive backlinks management
Global ranking performance
Intuitive dashboard for monitoring
Ranking historical graph
30-Day free trial
Benefits 
With its advanced site ranking algorithm behavior, it quickly identifies toxic links to keep your site healthy and of high SEO performance.
It allows you to monitor every backlink performance predicting your site immediately.
Link Tracker Pro protects your website from harmful backlinks.
The software has a special algorithm that determines the potential effect of specific backlinks on your site ranking.
Are Monitor Backlinks better?
Monitor Backlinks provides automated backlink tracking that notifies you via email when a backlink is built, removed, and unfollowed. It allows you to monitor your competitor's backlink status for up to 10 complimentary links.
Features 
PR checker
The automated link notification process
Labels and performing keywords
A simple and straightforward approach
Uses Google Analytics metrics for fresh links
UX and interface
Quality reports
Benefits 
It offers a simple process of monitoring backlinks from your site.
With an easy-to-navigate dashboard, you can start setting and receiving results in a few minutes.
It offers deep and concise reports of your backlink status together with your competitors.
With quick customization, editing, filters, automation, and more, you'll track your backlinks with ease.
Need marketing help to support business growth?
We welcome the opportunity to show you how we can make your marketing SIZZLE with our data-driven, results-oriented marketing strategies.  Sign up for our FREE newsletter, get our FREE guide to creating an awesome website, or contact us for more information on hiring us.
Hausman and Associates, the publisher of MKT Maven, is a full-service marketing agency operating at the intersection of marketing and digital media. Check out our full range of services.