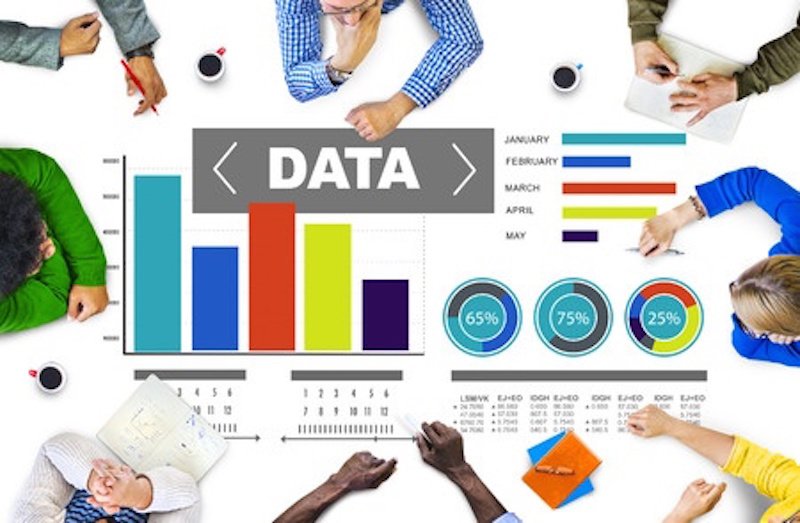 Well, we have a special treat for this week's edition of "In the News" — a new post from Occam's Razor by Avinash Kaushik. He doesn't publish often, but each post is a gem. That's why I dedicated this week's edition to digital marketing analytics. In addition to Occam, we have some great stuff from AdWeek and MarketingLand.
So, let's dive right in.
by Avinash Kaushik
"This post covers five of these heartbreaking misses in the broader framing. My hope is that 1. You'll understand what's wrong in terms of the strategic choice being made and 2. Get an extremely clear sense for what the right choice is in each case. I've suffered enough bruises on the front-lines from trying to re-imagine the current and revolutionize the future across multiple industry verticals, countries, opportunity sizes. Consider this to be a collection of wisdom from those tough lessons – from wins and losses.
Here are the digital myths that are leading us down a profoundly sub-optimal path:
Programmatic platforms are a panacea.
A data-first strategy is a winning formula.
All we need is Facebook, forget our website.
The web is dead. Mobile web is dead. Apps are the past, present, future.
Cookies! Cookies are all we need!"
I'm summarizing each myth below, but I encourage you to read the entire post of digital marketing analytics myths from the source.
Programmatic platforms are a panacea
Here, he's talking about programmatic ad buying including his own company's ad platform, Google Adwords. Kaushik argues that the hallmark of good advertising is the right target at the right time with the right message. Platforms like Adwords give you access to the right people at the right time by using intent signals in their browsing history and other data, but are you providing the right message.
In an earlier post, which I reviewed here, Kaushik presented his See — Think — Do — Care progression along the customer journey and argued convincingly for content directed at these stages along the buying process. But, are you providing content aimed at each stage?
Relying on programmatic platforms to deliver the right people at the right time just isn't enough. You need to create the right content pegged to where they are in the customer journey. While not strictly an aspect of digital marketing analytics, you certainly need analytics to demonstrate your effectiveness in this content creation exercise.
Data first strategy is a winning formula
Far be it from me to argue against digital marketing analytics, but data first just isn't right. By data first Kaushik means:
" It is the quest to implement systems (usually massive) to collect data of all shapes and manner before all else. It is an investment in numerous report writers or data (puking) automation or hiring a small army in India or Philippines to do that, before investing in any smart Analyst. It is being hyper-conservative when it comes to creativity and experimentation because of quant-issues. It is represented by 90% of the data budget invested in Agencies and Consultants driving implementation and re-implementation and hyper-customization of the code. It is represented by the act of creating crazy data thresholds for any initiative to get off the ground. As in, "You have to prove store sales from a See or a Think strategy before we invest in smart marketing." Put another way, it is the constant judging of fish by their ability to climb trees!"
All we need is Facebook
I actually wrote about this earlier in the week and agree with Kaushik — you still need your website.
The web is dead
No, it's not. What's missing are the Think and Do parts of the customer journey. Notice these are the parts that ring the company cash registers, so create that great app is you must, you still need the web to close.
Cookies
I love a chocolate chip as much as the next guy, but you need more than cookies.
And, your digital marketing analytics needs more that cookie data.
In fact, I'm working with a startup providing insights into the full customer journey. More about that later.
By AdWeek
Unboxing is the new YouTube craze and one little cherub has 1.5 million subscribers watching him unwrap and play with new toys.
Kris Sanchez has 10.8 million Twitter followers and makes $500K in sponsorships on his account.
Kellogg's is making serious money advertising on Pandora Radio.
Periscope users shared 1.5 million livestream videos since March.
Wayfair is getting 3X the digital revenue since implementing the BUY button on YouTube.
500 new hosts joined AirBnB since they opened up Cuba.
Mondelez plans to convert all its digital media in 25 countries into shoppable ads with "buy now" buttons to drive sales through retailers like Walmart and Amazon.
K-Swiss is getting great lift from Kik ads with 55% of viewers signaling intent to purchase.
Obama has 2.44 million Twitter followers after he joined on May 18.
You can save $4 by purchasing some music on Tinder versus iTunes.
by MarketingLand
"You can think of second-party data as data that users aren't giving you directly, but that you're obtaining through a direct relationship with another entity. This data is generally unique to you (not available and/or applicable to other advertisers), but it is not strictly "yours" in the sense that you did not collect it from users directly.
Lots of data types fall into this category, so it's often easiest to think of second-party data as anything that isn't first- or third-party.
Take, for instance, keyword data in AdWords. Users gave that information to Google, not to you. You receive it as part of the relationship you have with AdWords, but you've received it whether or not a user agrees to your privacy policies. If they land on your site, block cookies and bounce, you'll still have that record in AdWords of a click on that keyword."
Collecting this data and complying with privacy policies is a little tricky, since you don't have a privacy agreement with the users, just a relationship with the original collector.
The article focuses on shared cookies and remarketing, such as you see in Adwords. Of course, new sources of intention data are emerging, such as the one I mentioned earlier. If you want to learn more about second party data, check out our website.
How to use analytics to improve the performance of your digital marketing campaigns
By Mark Smith
In this article, Smith summarizes key aspects of the Google Analytics platform and how you can use the data to make cogent decisions that optimize your digital marketing campaigns. Digital marketing analytics from Adwords is also a useful source of decision data. Combining the two results in great insights.
Need marketing help to support business growth?
We welcome the opportunity to show you how we can make your marketing SIZZLE with our data-driven, results-oriented marketing strategies.  Sign up for our FREE newsletter, get our FREE guide to creating an awesome website, or contact us for more information on hiring us.
Hausman and Associates, the publisher of MKT Maven, is a full-service marketing agency operating at the intersection of marketing and digital media. Check out our full range of services.