If your content marketing results are underwhelming, it may be time to pull out your trump card. No—we're not talking about influencer marketing or some other high-budget advertising campaign. With employee advocacy for content marketing, you harness the power of your employees to help create and spread your content. It's a natural fit that carries a lot of weight with consumers.
What is employee advocacy?
Employee advocacy occurs when someone from your workforce acts as a brand ambassador to advocate for your brand and defend it from criticism. Think about recent commercials developed and acted by Johnsonville Sausage employees touting the benefits of their products. Today, this typically means promoting the brand on social media through strategies like behind-the-scenes photos and branded content sharing.
Employee advocacy doesn't just happen, however valuable it might be for your company. You need a sustained program to gain employee advocacy for content marketing or any other corporate goals. As such, employee advocacy falls within a broader notion of building employee satisfaction and engagement with the company that produces important benefits that support the brand, such as enhanced collaboration, less need for supervision, improved creativity, and much, much more. At Johnsonville, for instance, this advocacy was the result of a significant restructuring of the company that put employees first and viewed managers as coaches whose main role was to guide workers and remove obstacles that were in their way. The transformation also included serious profit-sharing and pay incentives, although these alone aren't enough to generate advocacy or the other benefits mentioned above. If you want to use employee advocacy for content marketing, you must start by building a satisfied workforce.
Identify employees
The next step in using employee advocacy for content marketing is to identify advocates to act as brand ambassadors. These folks should possess skills that allow them to succeed such as a deep understanding of the business use of the social platforms used by your firm. They understand:
Optimal posting frequencies and times
How to construct posts that produce engagement
The importance of two-way communication on social platforms
How to control negative comments without creating more damage
Creative ability when it comes to images and texts used in posts
Which hashtags work best to support your marketing goals
and more
If you don't have employees with this depth of understanding, don't default to younger workers under the assumption that they must know what they're doing because they use social media. Using social media in support of a brand is much different than chatting with your friends through the platform. Instead, invest in training for employees with the potential to become advocates for your brand on social media.
Create a plan
Next, identify concrete goals and expectations you hope to reach with your advocacy program. By choosing SMART goals that are realistic, specific, measurable, relevant, and timely, then developing strategies to reach those goals, you'll find you achieve better results.
Plan your content marketing strategy
Content strategy involves developing topics that fit your marketing goals then creating sufficient content shared on the right schedule to meet your goals. To facilitate the implementation of a successful content marketing strategy, you need a content marketing calendar to help you produce sufficient content for each social platform you intend to use. Since your employee advocacy for content marketing program likely is but one aspect of your overall social media strategy, program in certain days on certain platforms as those open to employee brand ambassadors with other slots filled by employees charged with the larger social media marketing strategy.  Thus, your content calendar is actually 2- one for the overall content and one for employees to work on. A calendar makes it much easier to create content to fill all the slots plus it keeps your team accountable for content.
Next, think about using a marketing automation tool to find and fill optimal post times. These tools let you upload a lot of content in a short period of time, then share the content according to your optimal schedule so your staff isn't interrupting other work to post at a specific time or missing posts due to other priorities.
Monitor performance
As with every other marketing campaign, effectively monitoring your key metrics is essential to achieving your marketing goals. Assess performance on a frequent basis with the notion of using data to optimize performance. Share feedback with your employee ambassadors to help them become more effective.
Why is employee advocacy for content marketing important?
Data from LinkedIn reveals that employees, on average, have 10 times more connections than brands. Furthermore, social media users are more likely to trust posts created or shared by employees (as well as other users) over branded content published via official channels. Below, you see how trust impacts purchase intentions.
If you're not utilizing employee advocacy, you're missing out on opportunities to drastically grow your reach, build trust, and improve sales.
Without further ado, here are 6 steps for developing effective employee advocacy for content marketing strategy:
1. Let employees publish blog posts
Employee advocacy can occur in multiple online and offline channels. This includes employee-generated content on your company's official blog, as well as other social platforms. Despite the effectiveness of this strategy, most companies shy away due to unfounded fears about how employee posts might affect the brand. That's just fear talking. If companies share their style guide with employees, provide training, and establish norms of conduct in these posts, there's nothing to fear from letting employees do some of the heavy content lifting. Plus, you can always force employee-created content to remain as a draft until approved by an authorized representative.
Remember, giving employees the right to publish blog posts on your company's behalf is a big honor. In exchange for being featured, they're more likely to help spread their posts on social media on their own accord.
The key here is to identify the potential wordsmiths in your team and give them "author" privileges in your content management system. Some of the best content management software like WordPress has a pre-defined role for this and enables an approval process prior to publication.
Employee-generated content ideas
Creating separate blog sections for your brand's core content and employee posts may make sense for your firm, especially if employees primarily share behind-the-scenes content while your staff produces content designed to create action, answer questions, and provide technical support.
Keep in mind that employee advocates shouldn't be treated as part of your content writing team who will handle assignments from higher-ups. Instead, they should be free to post about anything related to the company and its culture—as long as they abide by your content guidelines. That's how to keep employee advocacy through blogging fun.
With that out of the way, here are some content ideas your employees can craft:
Short stories from the office
Introduction of new and old team members
Coverage of company events and team-building activities
Things they love about your company culture
Inspirational or thought-provoking experiences in their day-to-day
3. Invest in your company culture
Positive company culture is crucial in a successful employee advocacy strategy, as mentioned earlier. It's simple: If you take care of employees, they are more likely to talk about your brand in and out of the office. This also encourages activities that promote a tightly-knit culture, like company lunches and team-building exercises. In turn, employees have more events to cover and post about during their advocacy.
Ideas to cultivate a company culture
Only your employees can paint the picture of what an ideal company culture looks like.
Using survey tools, give everyone the chance to chip in suggestions. Alternatively, you can go all-in with full-featured employee experience tools with advanced features, like:
Surveys and feedback tools
Collaboration tools
Team-wide goal management
1:1 meetings
Employee recognition
3. Target the right social platforms
When choosing social media platforms for your employee advocacy strategy, there are two groups you need to consider: Your employees and your target market.
Basically, you need to look for platforms that your target audience uses. At the same time, use platforms that your employees understand. Also, using the same platforms for both employee posts and other business posts allows you to enhance the reach of your campaigns and means employees can easily share corporate content in addition to posting as an employee.
Don't overcommit to more platforms than you can manage with the resources available. Consider the following posting recommendations to ensure you can manage the platform before choosing it.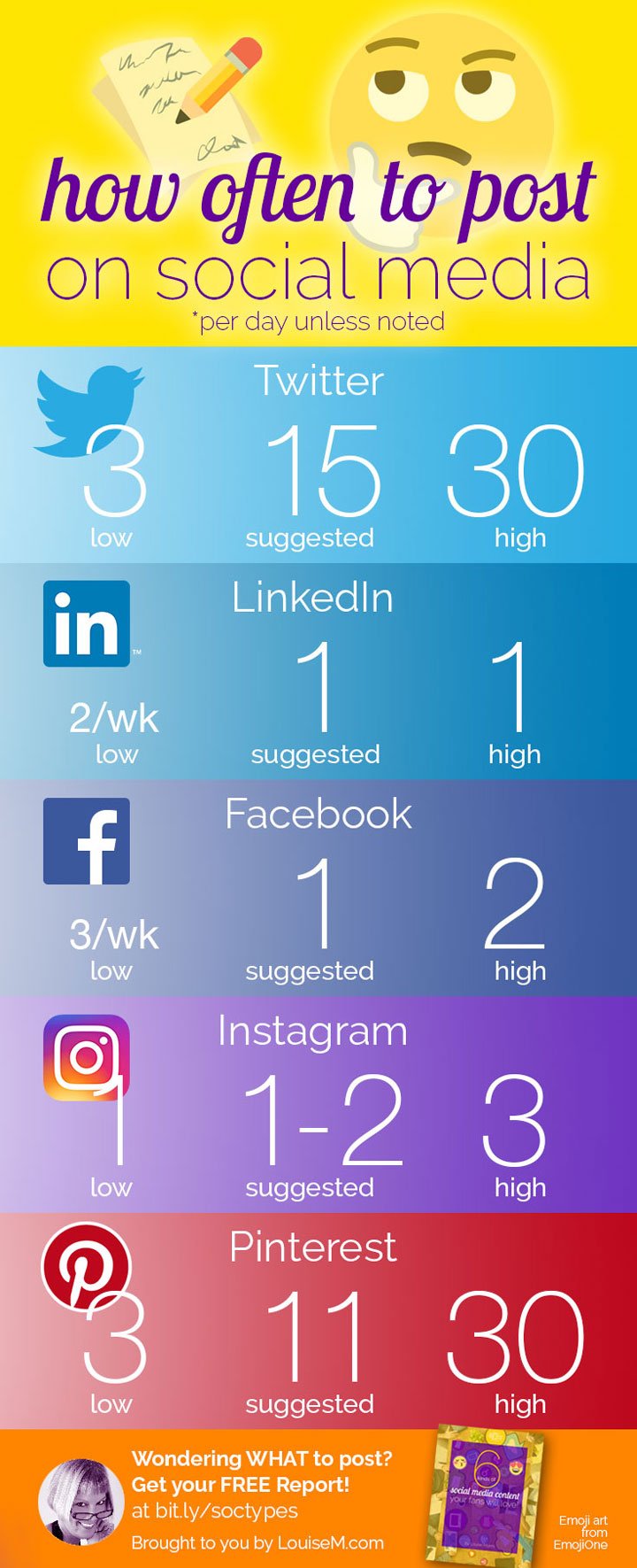 Employee social media content tips
After picking the social platforms for employee advocacy, the next thing you need to do is come up with a content strategy that resonates with your target audience.
For example, if you're targeting Gen Zers, promoting short videos on TikTok has a high likelihood of getting their attention. You need to huddle with your employees and plan your strategy so you can get more views on TikTok after posting.
4. Streamline collaboration
To maintain consistent content quality between employees, provide them with digital workplaces that foster cohesion and collaboration. There are plenty of social media management platforms with collaborative features for teams. Some of the higher-end ones include features like automated post scheduling and in-depth reports.
Vista Social is among the most complete and affordable social media management platforms money can buy. You can use it to assign tasks, schedule posts, manage conversations, set up an approval process, and more. As a bonus, Vista Social lets you build a cloud-based media library that supports multiple formats. This makes it easier for employees to look for content ideas that they can schedule directly on their social profiles, including short-form videos, Instagram carousels, and everything in between.
5. Help employees focus on advocacy
To make your employee advocacy strategy sustainable, it's imperative that employees don't see it as extra work. There are a few things you can do to make this happen. For one, you can launch initiatives that offload time-consuming work that is outsourced elsewhere. You can outsource content creation, for example, from third-party service providers. You can buy SEO articles, hire freelance graphic designers, outsource advertising video editors, and so on.
Incentivize employee advocacy
You can also incentivize employee advocacy to motivate team members to post despite their busy schedules.
Look for social media employee advocacy tools that make it easy to offer rewards for milestones, like converting users into paying customers. To make the tasks of employee advocates more manageable, choose platforms that let them post, engage, and analyze metrics in one place.
6. Track and scale your results
Let's face it, even experienced marketers don't get their content strategy right the first time. With active content tracking, your employees can determine which of their advocacy efforts are paying off. If they find something that works, they can use it as a benchmark for future versions of that content. But if they find something that flops, they can fine-tune their strategy or scrap the idea altogether.
Quick content tracking tips
There are different ways to track the performance of employee advocacy content. Again, there are social media employee advocacy tools that come with built-in analytics. If you don't have the budget for one, use a free platform like Google Analytics instead.
Google Analytics is a free website performance tracking solution that can help you analyze the flow of traffic to your website. It can help reveal your biggest traffic sources, understand your audience, measure custom goals like conversions or scroll depth, and many more.
Conclusion
Employee advocacy can take your online business's presence to a whole new level. And as long as you can take one baby step at a time, executing a successful employee advocacy strategy isn't difficult either. Follow the steps above from top to bottom and start letting employees spread your brand like wildfire.
Need marketing help to support business growth?
We welcome the opportunity to show you how we can make your marketing SIZZLE with our data-driven, results-oriented marketing strategies.  Sign up for our FREE newsletter, get our FREE guide to creating an awesome website, or contact us for more information on hiring us.
Hausman and Associates, the publisher of MKT Maven, is a full-service marketing agency operating at the intersection of marketing and digital media. Check out our full range of services.