Retail has undergone massive changes since the internet and the pandemic escalated these changes. The rise of retail as a community store is just one of them, but it's where we'll start our journey today.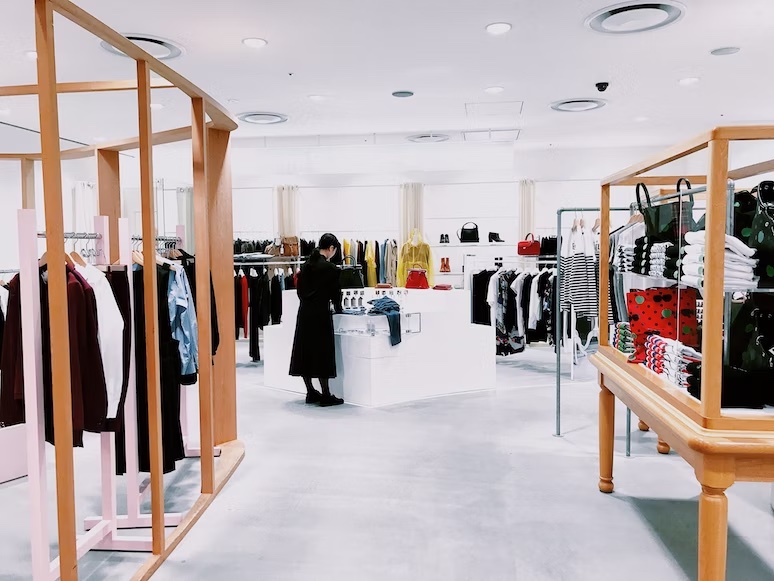 Retailers use a wide variety of techniques to appeal to customers, from optimizing signage and retail merchandising efforts to introducing new products and technologies to make it easier for consumers to choose them when it comes to satisfying their shopping needs. Yet, one of the most exciting and fascinating trends within the retail industry is the growing concept of retail as a "community store," offering events and experiences that are aimed at local audiences and which can help generate the kind of brand loyalty that keeps customers coming back time and time again; providing a competitive advantage over the many options consumers face in choosing a retail store.
In this article, we will explore the rise of retail as a community store in greater depth, explain what this actually looks like and the reasoning behind it, and outline some of the benefits associated with this approach.
The community store concept
The entire concept of retail as a community store emerged against a backdrop of some serious challenges for retailers, especially in terms of physical or in-store retail. These challenges included, among other things, the COVID-19 pandemic, the rise of eCommerce with its improved delivery times, inflation, the explosion of retail options, the death of the mall concept, and the economic crisis.
Against this backdrop, retailers felt the need to explore new ideas for driving traffic to their stores. There is a growing consensus that stores need to offer something that goes beyond the core shopping experience itself. In other words, retailers must provide value that cannot be delivered online or with traditional retail strategies.
In general, this means shifting to a model where retailers think about attracting visitors, rather than attracting customers. It also means serving as a kind of community hub, rather than a simple place for direct transactions to occur. This requires a change of approach, but also a shift in how the physical space itself looks and that can have an impact on everything from layouts to retail merchandising signs, and even how goods are paid for. It's perhaps this aspect of changing consumer tastes that explains why the mall concept is failing in most communities today (or at least facing massive transformation) in favor of mixed-use retail spaces that combine entertainment, retail, and other appealing aspects of consumer life in one location.
"We try to create places [where] people want to spend time," Samantha David, the President of WS Development, told The Business of Fashion in an interview. "The people I know wake up every morning and they think 'what am I going to do today?' – not necessarily 'what am I going to buy today?' So, we want to respond to that need."
The community store in action
Essentially, retail as a community store involves using premises to build a deeper connection with people and to provide retail merchandising services beyond selling a basic line of products or services. Many modern consumers find it difficult to connect meaningfully with brands they simply buy items from, they want something more meaningful.
Of course, that is not to say that all of the focus has to be on physical retail. In truth, some of the most successful examples of the community store actually try to create a coherent, omnichannel experience. This could include publishing social media content that goes beyond simple promotion, such as offering genuine advice. We also see brands and retailers emphasizing their commitment to the community and the values shared by the community as a means to differentiate themselves from the competition as more consumers use such shared values in making retail choices, as you can see below in the example of sustainability.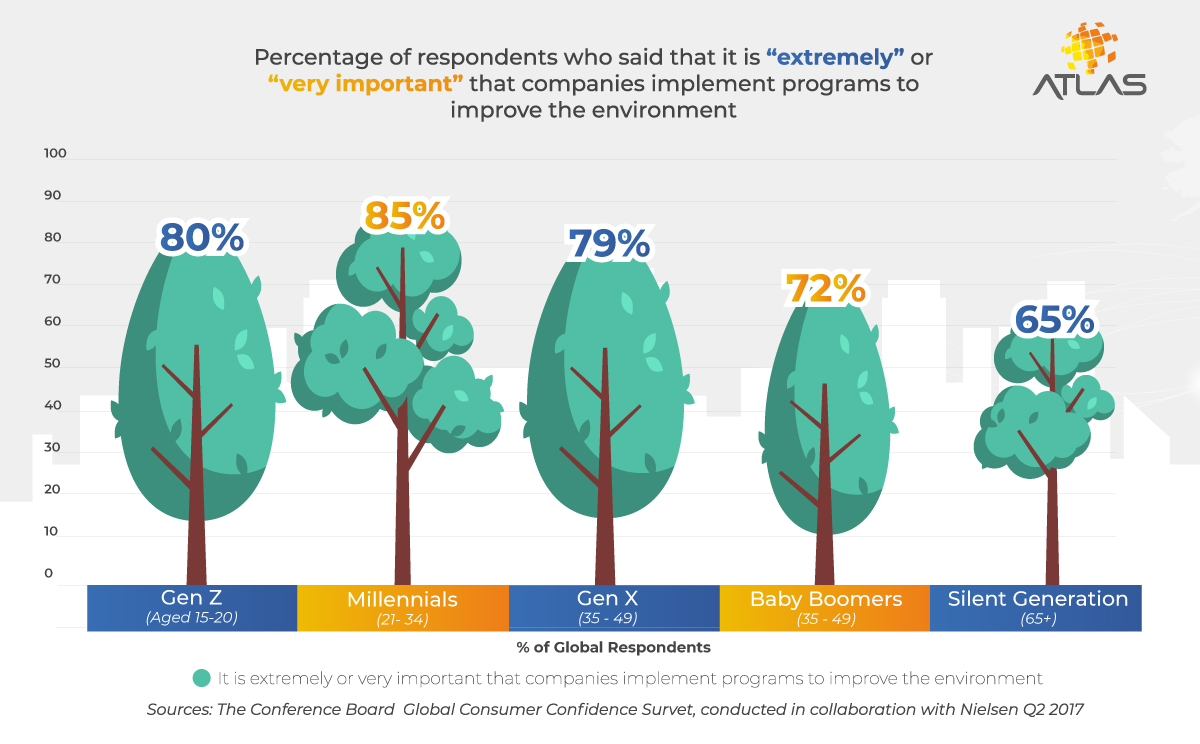 Another trend we see is the location chosen by retailers, which favors a mixed-use area where the community gathers to celebrate and be entertained, not just shop. These retail spaces might offer fitness classes in common spaces or concerts or holiday events. But, you don't have to wait for a suitable space to create a community, you can build a community in your current location (or a planned location). A great example of this is the clothing brand Sweaty Betty, which specializes in selling fitness clothing or activewear to women. Rather than position the company as a pure retail brand, the business now serves as a community hub for women in the areas surrounding Sweaty Betty stores, with support for lifestyle changes and fitness.
On a pure marketing level, Retail Week highlights the fact that Sweaty Betty uses social media to promote workout videos. However, the in-store experience includes the option to participate in yoga classes, high-intensity interval training, and other exercise classes. In this sense, Sweaty Betty stores are not simply places to buy women's activewear – they are places for women to participate in an active lifestyle and socialize with like-minded people.
The options are almost endless and there are some well-established examples of companies that have similar ideas for years. Many McDonald's restaurants, for instance, not only sell food but also provide a play area for children; a feature that attracts parents to prefer the store over other options. Apple stores, in a similar vein, provide creative sessions and IT lessons, helping their customers to use Apple products more effectively. It's rare that you pass an Apple store that isn't jammed with customers taking these classes or exploring new products as the store allows customers to use the devices freely. Restaurants in the rise of retail as a community space can jump into the game by offering cooking classes, and celebrating birthdays with special recognition (for instance, Texas Roadhouse not only brings the staff out to sing to the celebrant but has them sit on a saddle for pictures), or hosting dance parties during dinner hours. Grocery stores become hubs in this rise of retail as a central space by organizing cooking demonstrations, offering samples of new products, and collaborating with partners to turn their stores into one-stop shops fulfilling other needs such as banking, dry cleaning, personal care, and much more.
Retail businesses should think about how they can make their brand part of consumers' lives not simply as spaces for selling them something.
The benefits of community stores
With a clear idea in mind of what the community store concept entails and what it might look like in practice, it is worth taking some time to think about the various benefits of this approach and one of the biggest is the potential to attract customers regularly to a store, so they develop a sense of familiarity and brand loyalty. Shopping becomes an event not just a way to spend money.
The idea of brand loyalty is nothing new, but it can be hard to generate in modern retail. However, by serving as a community hub, retailers have the opportunity to position their business away from a more transactional relationship with customers, towards a relationship where the retailer plays a pivotal role in customers' lives.
An ability to attract customers to a retail store can also lead to sales opportunities. For example, IKEA in Warsaw introduced a community kitchen concept, allowing customers to rent space and host friends and family for a meal. Again, this is a way for the company to stay on-brand while serving customers in a unique way. On top of the positive associations this can generate, it also creates the potential to sell to everyone invited to the kitchen.
The rise of retail as a community store also provides opportunities to stand out from the competition. Working with experts in areas like conceptualization, marketing, structural design, digital services, and commercial print solutions, retailers can think of ways to change the aesthetics of physical retail stores and the company website.
Final thoughts
From marketing efforts to commercial print solutions, physical retail companies are striving to embrace omnichannel experiences and attract customers. One of the emerging ways in which businesses are approaching this challenge is by redefining their relationships with customers, making them less overtly transactional and more meaningful.
Retail serving as a community store can help to get people into shops and can help them to form positive opinions and connections with these businesses. On top of this, the community approach can help to encourage word-of-mouth advertising and once people are physically present, create buying opportunities.
Author Bio
Katherine Zimoulis is VP, Marketing at Imagine. Katherine is a strategic thinker and multidisciplinary storyteller who has driven engagement and growth for brands worldwide.
Need marketing help to support business growth?
We welcome the opportunity to show you how we can make your marketing SIZZLE with our data-driven, results-oriented marketing strategies.  Sign up for our FREE newsletter, get our FREE guide to creating an awesome website, or contact us for more information on hiring us.
Hausman and Associates, the publisher of MKT Maven, is a full-service marketing agency operating at the intersection of marketing and digital media. Check out our full range of services.