Over the past few years, gaming apps became one of the fastest-growing niches on the entertainment scene, surpassing even PC and console gaming. This astronomical growth is largely driven by several factors including the wide adoption of smartphones, convenience, social gaming, and boosting services from companies like AskBoosters.com. According to a 2020 report published by Statista, there are 2.7 billion mobile gamers in the world that account for 46% of the global gaming market share. During the same period, global consumer spending on mobile gaming was $65 billion, with the amount projected to hit $100 billion by 2023.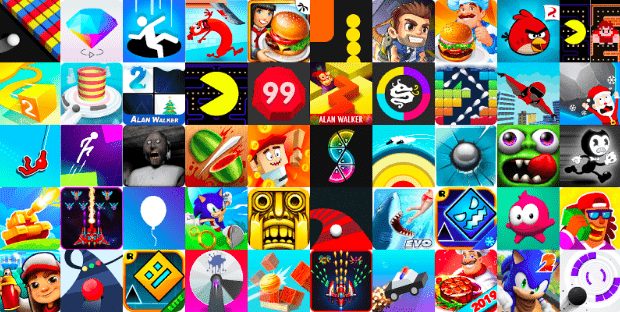 In terms of revenue, the following countries represent the highest revenue for gaming apps:
United States of America (209.5 Million Players) – $36,869M
China (586 Million Players) – $36,540M
Japan (32.20 Million Players) – $18,952M
Republic of Korea (12.4 Million Players) – $6,194M
Germany (13.43 Million Players) – $6,012M
Looking at the demographics of mobile gaming, a 2020 report by Mopub shows that 51% of mobile gamers are female, with males representing 49%. Interestingly, the relatively older population of 45 and above are more engaged in gaming, making up nearly a third of all mobile games. This against the age group of between 16-24 years, which represents a mere 14.3%.
The business of gaming apps
If these numbers are anything to go by, it's clear that mobile gaming upended all traditional notions about who a "gamer"  is. Today, the market comprises all genders, ages, and focuses, and it's up to the mobile game developers to find their own target niche and invest time and resources to reach them.
App development
And, gaming app developers capitalize on this wide appeal of games sold through the Apple and Google app stores, with the average developer earning a little over $9000/ year and top developers earning well over $1 million a year in fees for their popular apps. Given that most game developers work part-time and sell their gaming apps for $82, on average. That's a lot of apps!
Gaming
The top earner on YouTube is a gamer named Preston who sells merchandise and hosts ads on his channel, Preston Plays. Of course, he's using a desktop version of popular games like Minecraft but it's only a matter of time before he or other gamers monetize their game playing on mobile devices due to the increasing popularity of mobile gaming apps.
Game-playing tournaments offer huge prizes in the millions of dollars. Again, play is normally via desktop version but we'll likely see a transition to include mobile games. At Shenandoah University, we offer a major in e-Sports that trains students for emerging jobs in gaming, such as hosting events, casting and monetizing events (via Twitch), coaching e-Sports teams, and other aspects of the competitions. The university has an e-Sports team, which is separate from the educational aspects of the sport, and hosts events at our 75 seat arena. Check it out here.
Top 7 types of gaming apps
Let's take a look at the different types of gaming apps.
Generally, there are seven main categories of gaming apps. They include;
Betting Apps: It is estimated that 1.6 billion people around the world engage in some form of online sports betting every year. To cater to this growing market, major sports gambling websites developed betting apps and heavily promote them, allowing gamers to virtually place their sports bets from anywhere.
Adventure Gaming Apps: Mainly designed for gamers looking to challenge their gaming skills, Adventure gaming apps combine adventure, battle, and reflex testing action.
Arcade Gaming Apps: These gaming apps mainly focus on simple gameplay, brief playtime, and instant challenges rather than a homogeneous storyline. Players get to enjoy brief and easy gameplay in the initial stages and encounter more difficult challenges as the game progresses. Good examples of arcade games include Subway Surfers, Fruit Ninja, Space Frontiers, and Minecraft, Angry Birds.
Role-Playing Games (RPG): Perfect for gamers with a knack for longer gameplays, RPG games are multifaceted, and they entail long storylines, extensive playtime, and require multiple characters. And since they require huge memory capacity, it's important to check the app's technical requirements before downloading and installing them on your phone.
Multiplayer Online Battle Arena Gaming Apps (MOBA): These are easily the most popular game apps on the market today. They usually feature two opposing teams competing against each other, with individual members on the teams controlling a single character respectively. Some of the most popular MOBA gaming apps include Mobile Legends, Brawl Stars, Arena of Valor, and Battle Bay.
Puzzle Gaming Apps: As the name suggests, puzzle gaming apps mainly exploit the problem-solving skills of a player by allowing them to solve a particular puzzle. Popular mobile puzzle games include Fishdom, Candy Crush, Pirate Treasures, Linelight, Jellypop Match, and Wood Block Puzzle.
Card Gaming Apps: These games allow players to enjoy popular card games, and they include Solitaire, Poker Games, and Hearthstone.
Strategy Gaming Apps: Strategy games emphasize the players' tactics and strategy execution skills to win. Better yet, players can choose to play alone or in a team, making strategy games more interesting. Some of the best gaming apps in this category include Iron Marines, Clash Royale, Clash of Clans, and The Escapists.
Top 5 Mobile Apps for Gamers
 Asphalt 9: Legends
If you love racing games, Asphalt 9: Legends is one of the leading arcade-style racing games out there, and it's designed to mimic real-life environments. The gameplay centers around competing fearless street racers to become the next Asphalt Legend. And to kickstart your journey, you're gifted with a single car and left to slowly build your car collection by winning the various races. But if you want to speed up the process, you can choose to pay real money.
You'll particularly love the stellar graphics, real hypercars, simplistic controls, and incredible soundtracks, all of which come together to make the gaming experience fun and enjoyable.
 80 Days
Next on our list is 80 Days. This action-adventure mobile gaming app requires you to take on a world full of rapidly changing events. While at it, you'll encounter dozens of puzzles to solve, secrets to unravel, and unexpected dangers to overcome.
The gameplay 80 Days combines intriguing storylines, breathtaking 3D visuals, and game-mode soundtracks, all wrapped into a single unforgettable gaming experience.
 Shadowgun Legends
Largely inspired by its console cousin, this first-person shooter game revolves around mercenaries or "Shadowguns" hunting down and eliminating "The Torment" from an unknown world.
The first thing you'll love about this game is the graphics. They're cosmetically strong, and even when the motion on-screen speeds up, you won't experience stutters or lags on your smartphone.
Another thing you'll love about Shadowgun Legend is the central hub. Immediately after the game launches, you're dropped into the base camp, which is filled with businesses selling armor, weapons, cosmetics, and even a casino to gamble for in-game currency. But if you're not planning to spend anything, you can easily avoid all the in-app purchases at the hub.
In terms of the gameplay itself, you'll have plenty of fun plowing through dozens of story missions, blasting through enemies, and unlocking multiple puzzles as you achieve greater fame. As an added bonus, you'll also discover new and exotic weapons.
PUBG
In 2020, PUBG was voted as the most popular battle royale game, registering a record-breaking 134.5 million viewers. Since then, this online multiplayer survival game continued breaking records and topping various charts in the mobile gaming industry.
In the graphics department, PUBG Corporation did an excellent job of ensuring the game has smooth textures and a stable frame rate, eliminating the risk of constant game crashes. Moving around and controlling your character is a piece of cake, thanks to the provided joystick, on-screen buttons, and camera rotation feature.
PUBG mobile also borrows multiple elements from its PC iteration, including vehicles, guns, ammo, and gadgets, plus you receive daily points and game credits by playing when logged in.
Minecraft
Minecraft: Pocket Edition is an excellent mobile game that encourages creativity and a think-outside-the-box mentality. It sets players in infinite worlds with zero structures, requiring them to build simple homes or even grand castles from scratch using resources harvested from the world.
Along with the smooth and vibrant graphics, Minecraft also comes in three distinct varieties i.e Survival Mode, Creative Mode, and Multiplayer mode, giving players plenty of options to choose from.
As a parent, you'll also love the fact that Pocket Edition incorporates stronger parental controls and an invite-only multiplayer feature, making it child-friendly.
Final Thoughts
 Mobile technology has revolutionized how we use mobile devices or handsets. A few years back, mobile devices were strictly relegated to communication. Fast-forward to today, their convenience, adaptability, and incredible computing power made them indispensable tools in our everyday lives. For many people, they help in networking, socializing with others,  and most importantly, as a source of entertainment, mainly in the form of mobile games.
Unfortunately, the number of gaming apps out there makes it extremely hard to choose the best one. But with our list of top 5 mobile apps for gamers, you shouldn't have a problem getting something to entertain yourself.
Need marketing help to support business growth?
We welcome the opportunity to show you how we can make your marketing SIZZLE with our data-driven, results-oriented marketing strategies.  Sign up for our FREE newsletter, get our FREE guide to creating an awesome website, or contact us for more information on hiring us.
Hausman and Associates, the publisher of MKT Maven, is a full-service marketing agency operating at the intersection of marketing and digital media. Check out our full range of services.