Congratulations on taking the plunge and venturing into e-commerce by setting up your digital storefront – what an exciting journey lies in store for you! E-commerce promises thrills like no other ride can, without leaving you dizzy with nausea afterwards! And, a well-crafted e-commerce platform can deliver tangible rewards. So, if you want to learn the ABCs of building an e-commerce platform that succeeds, you've come to the right place. Read on!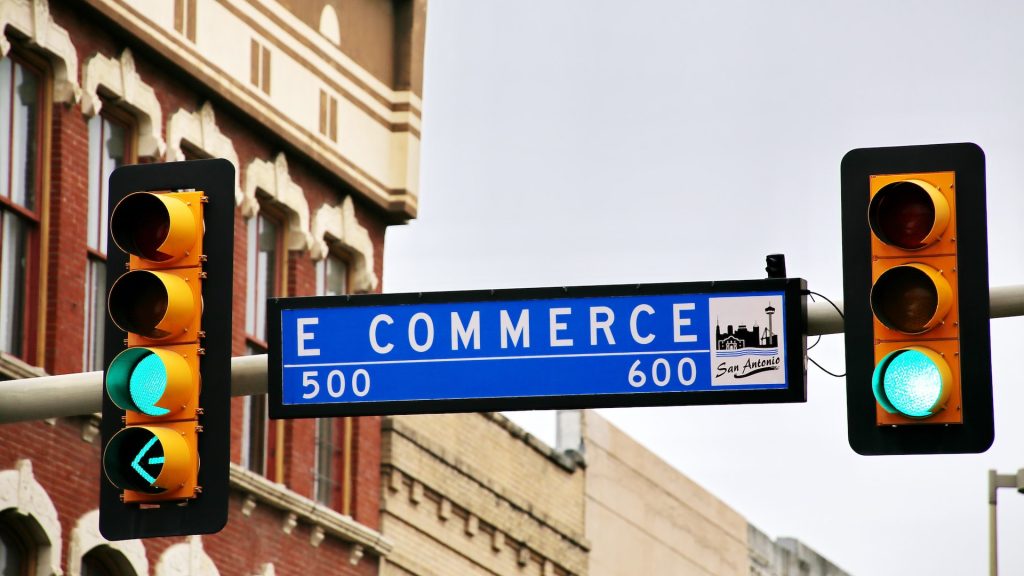 Building an e-commerce platform
Dynamic website: your online storefront
Imagine yourself walking down an online high street where websites serve as storefronts. Just like storefronts in the physical world, first impressions matter. If your website resembles an outdated store with handwritten signage affixed to its door and an ineffective user experience (i.e.: not modern and clean!), customers don't trust you and won't make a purchase. Below, you'll see an image depicting all the most common mistakes website owners make that lead visitors to distrust the brand. In a world where consumer word-of-mouth spreads faster than Covid-19, soon you've poisoned your target market and the stream of visits to your website dries up.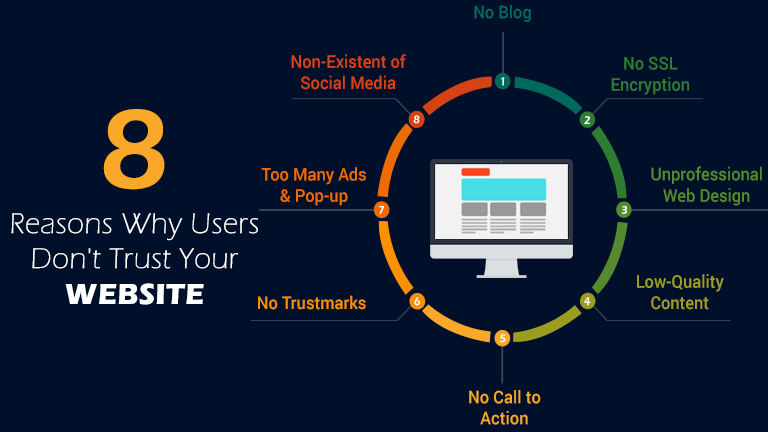 On the other hand, if your website showcases your product perfectly while being user-friendly (i.e. with streamlined navigation, clear calls to action, and easy tools to filter products), loading quickly, and being SEO friendly (with fresh, valuable content on a consistent basis), and secure checkout – you capture the attention of prospective visitors, they trust you, and they explore more of your website to increase the likelihood of making a purchase! Therefore, invest in creating dynamic storefronts that showcase products perfectly while meeting customer demands. Building a good website is the first step toward building a great e-commerce platform that your customers will definitely visit and you dramatically increase the chances of success!
An e-commerce landscape analysis: not simply pretty digital pictures
Before diving headfirst into e-commerce, it's vital that you conduct a thorough analysis of your market first. In particular, ensure you have an in-depth understanding of your target market, what makes them click (pun absolutely intended!), what they seek in the products they buy, and where to reach them with online promotions.  You also want to understand which competitors to keep an eye on – not to spy but so that you understand their strategies, what works well for them, and things they do better than you. This understanding helps you build a strategy to compete favorably against them. You also want to understand other factors that impact success such as the state of the economy, any laws and regulations that impact your business, and technologies that might improve your performance. Not only should you view the current state of these factors but learn about anticipated changes to them.
Early planning always pays dividends when dealing with e-commerce! Forewarned is forearmed!
Reaching buyers across the conversion funnel
Buyers don't just see your product and decide to buy it. An e-commerce platform isn't the impulse aisle at the checkout. You must convince them to make a purchase by demonstrating how your product solves a problem they face and does it better than the competition. You must guide them through the conversion funnel with the right information at the right time.
Here are some tools you need to drive visitors down the conversion funnel:
focus on benefits not features
have a strong CTA (call to action)
create personalized landing pages; sites with more landing pages outperform those with fewer landing pages
experiment with key elements of the landing page to optimize
offer product filters to help visitors find products more easily
streamline your order process to reduce shopping cart abandonment
offer multiple payment options, including financing for large purchases
don't surprise buyers in the checkout process with hidden fees, long delivery schedules, or unexpected conditions
Social media
Don't just put up an e-commerce platform; support it with social media. Build a profile on the social media platforms frequented by your target market, then post valuable content on a consistent basis. Avoid being overly promotional in these posts instead focus on sharing backstage action, demonstrating new uses for your product, highlighting your social actions, and celebrating your customers.
The ABCs of e-commerce
Online advertising
Online advertising is the "A" of e-commerce. Don't expect that "if you build it they will come". Hence, put aside some money for online advertising using search and social advertising options. The good news is that these advertising channels are very affordable and offer above-average returns when compared to traditional advertising methods. Part of the benefit of online advertising is the ability to target your ads more effectively, which results in less waste in your ad spend.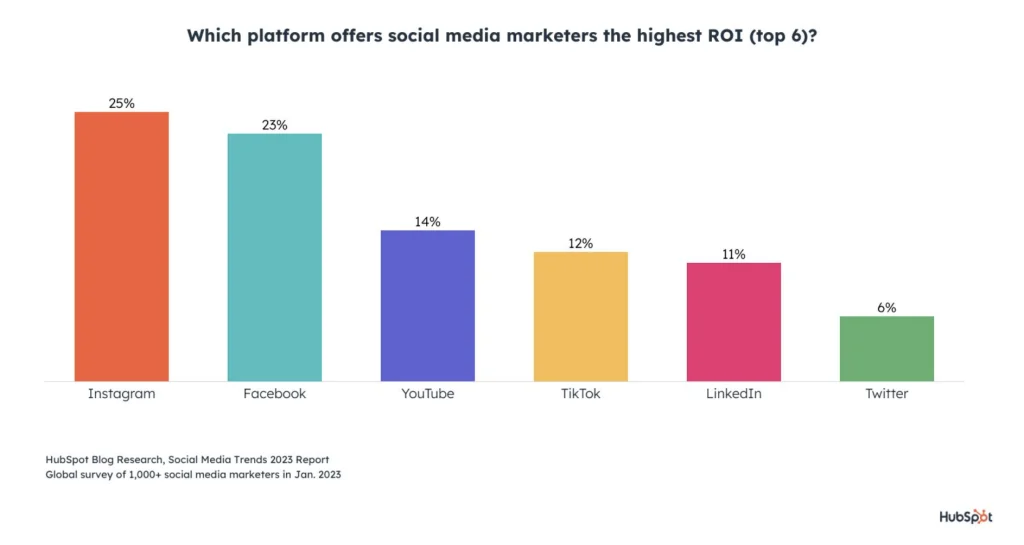 Remarketing is a particularly effective online advertising tool. This strategy selectively shows your online ads (search or social) to users who visited your website within a specific timeframe. Because these users already know about your brand, the ROI is higher for these types of ads.
Budgeting: your financial tightrope walk
Budgeting may not be our favorite subject matter; no one likes hearing that "B" word! Nonetheless, when it comes to building a successful e-commerce platform, getting your numbers right can mean the difference between sinking like a stone and succeeding with flying colors! When planning budgets, it is essential to include everything from website development costs, hosting fees, marketing expenses, inventory costs, shipping taxes, etc. I often prepare a best-case, worst-case, and anticipated budget for clients so they know where they stand. So sharpen those pencils or open an Excel spreadsheet and start crunching away at those numbers! Fiscal responsibility awaits!
If you anticipate a cash shortfall, preparing financing early reduces costs and stress. Remember, starting a new e-commerce business is like any other business and you will need funds upfront to cover expenses for several months (sometimes a year or more) before you can expect to balance inflows and outflows.
Packaging and delivery are lifelines for your customers
Now we come to 'C' for Courier (more commonly known as Packaging and Delivery). Trust us when we say that this aspect of customer care is more vital than it initially appears. Like the grand finale of any fireworks display, delivery is often forgotten but crucial in creating lasting customer relationships. Your hard work to draw customers to your site, find products they love, and then deliver on those orders has paid off. Now it's time for delivery of that product or service – literally. Your packaging speaks volumes about your business, while efficient delivery shows respect for your customers' time. Therefore, investing in good-quality packaging from texanbox.com and reliable delivery services is key – after all, no one ever complimented a business for poorly packaged goods delivered by an unfriendly courier! Remember it's often the little things in e-commerce that make all the difference.
Email marketing: your direct line to customers
Last but definitely not least is email marketing. Think of email marketing as your direct link with customers; consider it like having coffee conversations but without all the talking – but with all the same personal touches. Craft emails specifically targeting what your customers need right when they need it; don't become another annoying spammer but build relationships through well-crafted emails they look forward to receiving. It's all about relationships!
Because of the deep personalization offered by email marketing, and the ability to stay top of mind with prospects, email marketing offers the highest ROI of any marketing tactics, as you can see below.
Conclusion
While entering this arena may seem intimidating, every successful company started somewhere – just take one step at a time with the customer in mind and don't forget to have some fun along the way – here's to your e-commerce success!
Need marketing help to support business growth?
We welcome the opportunity to show you how we can make your marketing SIZZLE with our data-driven, results-oriented marketing strategies.  Sign up for our FREE newsletter, get our FREE guide to creating an awesome website, or contact us for more information on hiring us.
Hausman and Associates, the publisher of MKT Maven, is a full-service marketing agency operating at the intersection of marketing and digital media. Check out our full range of services.