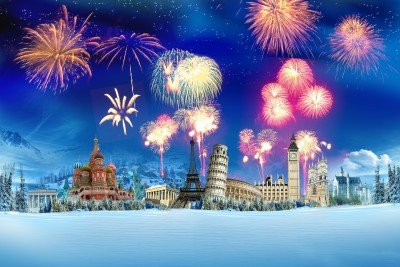 With 2020 dying down in this final month of the year, it's time to turn our attention to the challenges of the coming year and consider what changes we should make to ensure a prosperous new year. Granted the first year of the twenties was somewhat less than the roaring success we envisioned when we gleefully put together marketing strategies for this year, thanks to the global pandemic but, if your business managed to survive in the strangest year most of us can remember, you're one step closer to a successful 2021. Today, we'll share the best marketing strategies for a successful 2021.
The 6 best marketing strategies to explode your success in 2021
Likely, you'd like nothing better than to put 2020 behind us and think about better times to come. With the exception of a few key industries and a handful of companies, 2020 was a humongous disappointment. Companies offering at-home entertainment, like Netflix and Spotify did very well as many of us were stuck at home staring at the same walls and household members day after day. Other companies, like FedEx and Amazon, succeeded because they offered the only real alternative to shopping. Obviously the companies making PPE (personal protective equipment) were in the right place at the right time, while other companies were able to pivot to produce much-needed commodities, such as farmers selling milk to end-users for higher prices than the would sell to the big brands and distilleries that pivoted to make hand sanitizer.
For the rest of us, plans we made for growth or even survival, failed to come to fruition this year and we may dust them off and give them another chance sometime in the future. However, we won't see the world return to normal in 2021. In fact, experts predict we won't see anything resembling normality until late 2021. Rather than throw up our collective hands in frustration, let's look at the best marketing strategies to help your business recover from 2020.
1. The customer is still always right
While there is a tendency for trends to swing like a pendulum in business, the one question that never sees any reversion is on the matter of the customer and what they want. As customers demonstrate a willingness to take their money elsewhere – and a growing field of competitors offer an "elsewhere" to take it – customer service was never as important as it is today. In fact, your absolute best marketing strategy is to deepen customer satisfaction and loyalty so that, when the next stressor hits the markets, and it will, you're ready.
Customer satisfaction means delivering products in the right place at the right time for the right price so you create satisfying exchanges. Customer satisfaction means reaching out for customer opinions and fixing aspects of your business they feel are broken, and making it easy for customers to contact someone who has empathy. Customer service may mean using chatbots to ensure customers get accurate answers quickly at any time of day.  Customer service can also mean empowering front-line personnel with company swag ideas to ensure they have tools to apologize to customers for a mistake. For instance, hotels often keep baskets in the back room. If your room wasn't cleaned properly, here, have a basket of wine and cheese to take away the problem. Fixing a customer problem quickly and going the extra mile to ensure they're happy with your solution goes a long way toward making the problem disappear.
2. Take care of your remote workforce
It's impossible to keep customers satisfied in the long-run unless you have a happy workforce and remote work put a crimp in everyone's style this year.
Opinion is divided on the popularity of working from home among employees forced into their own living spaces since the pandemic began. For some people, missing the office and their coworkers put a real dampener on their year, but for the most part, people accepted the necessity of avoiding an office during a pandemic. Other employees love the idea of working remotely, even choosing to move from their high cost of living cities to less expensive locations made possible by remote work.
Switching to a remote workforce carries different challenges for different sizes of business, but rarely are those challenges insurmountable – and businesses willing to provide support for remote work found themselves in a better position than those who simply sent workers home.
If your business operates from a high-cost city, then the crisis that is 2020 has a long-term benefit in that you can shed the high cost of property and still operate efficiently with a distributed workforce living wherever they find value. For instance, some tech companies offered permanent remote work to a number of employees. And, for those times when you find you must get people together, it seems like the trend for co-working spaces offers all the space you need on an as-needed basis.
3. Some tech has a positive impact; some really doesn't
Technology saved the business world in 2020. People who hadn't heard of Zoom before this year were comparison-shopping for the right headset and arranging their bookshelves for the best effect as background for calls by the end of March. Other apps, such as Slack and Trello, were more widely adopted in the new normal, much sooner than anyone forecast, since these tools work great to keep teams on track when they aren't in the same space. -And, for the most part, the benefits of these technologies are readily apparent.
As 2021 progresses, we'll likely see an increase in negative tech-based stories as some companies try to push their digital revolution too far, too soon. For instance, a poorly trained chatbot or one expected to answer complex questions will increase dissatisfaction, possibly forcing customers to find better options.
This is an inevitable consequence of the increasing power of tech; in a very real sense, a lot of us don't know exactly what we are capable of when using these services. Given that businesses and utility companies are now capable of diagnosing a fault in their customer's service before the customer even noticed, concerns over privacy increase. Plus, our level of frustration grows when we discover the company already knew of our outage and hasn't fixed it yet.
Conclusion
Business is set to get easier in many ways in 2021 as the new vaccine helps produce herd immunity and reduces the fear of Covid-19. If we're smart about how we manage our businesses, we can benefit but only by employing the best marketing strategies.
Need marketing help to support business growth?
We welcome the opportunity to show you how we can make your marketing SIZZLE with our data-driven, results-oriented marketing strategies.  Sign up for our FREE newsletter, get our FREE guide to creating an awesome website, or contact us for more information on hiring us.
Hausman and Associates, the publisher of MKT Maven, is a full-service marketing agency operating at the intersection of marketing and digital media. Check out our full range of services.