Starting a new business is brutal if you aren't well prepared to compete. Many businesses fail in the first year because owners didn't adequately plan for everything involved in starting a new business from scratch. They underestimated the amount of time, effort, and money required before reaching revenue positive, didn't plan for inevitable contingencies, didn't have a strong network of partners, didn't understand the needs of their market, or underestimated the level of competition. Or, maybe they failed from a combination of these factors, which is the most likely scenario. According to the US Bureau of Labor Statistics, it's an uphill battle to survive your first year based on the statistics, with 20% of startups that don't live to see their second birthday. If you can survive your first year, you still face significant challenges as data shows only 30% of the businesses that started are still around 10 years later. So, why the high failure rate among startups? See below for the top reasons behind these failures.
So, what do you need to do to survive year number one? Take a look at these great tips.
Survive your first year of business
If you want to be one of the entrepreneurs who survive your first year of business, you need to employ these five tips.
1. Create a business plan
One of the most important things you need to survive is a complete, thorough business plan based on data, not assumptions. It takes time to build a solid business plan but it's worth it. Sure, we all heard of entrepreneurs who started their business plan with a few notes on the back of a napkin, but those are the exceptions, not the rule. Most companies without sufficient planning don't survive very long. First of all, if you want to secure funding in the form of a loan, grant, or venture capital, your business plan must pass muster. If a lender or investor sees the potential for your business to make money, they might invest in your business.
Even if you plan to self-fund your startup, you still need a business plan. It's worth looking at some business plan templates and some completed business plans before you get started so you know the lay of the land. Many communities have pitch events where you can listen to other prospective business owners share their business plan and the feedback given by the group. Use this to help guide the development of your plan. Then share your plan with others to get valuable feedback before you try out your pitch at one of these events. You might even find someone interested in investing as these events attract angel investors and venture capitalists looking for the next big thing.
At a minimum, your business plan should include:
Executive summary
Mission, vision, and value statements
Business description
An evaluation of the external environment including

competitors, especially their size, offerings, and competitive advantage over your business (note in the image above that 19% of startups fail because they're outcompeted)
legal environment and its potential effect on your operation now and future potential to impact your business
technology that might help or interfere with your proposed business
economy, including consumer confidence, inflation, interest rates, and other factors that impact consumer buying
cultural elements that suggest opportunities and potential changes that might influence consumer buying behavior

Goals and objectives
An organizational and management plan
Operational plans including staffing, partnerships, supply chains
Financial projections, including a Pro Forma Income Statement, Pro Forma Balance Sheet, and Pro Forma Statement of Cash Flows
Contingency plans
2. Build a vision
Surviving the first year isn't just about doing what you must do to get through. You need to have a clear vision for the future. Think about where you want your business to go in the next five years. Once you have a vision of where you're going, it's vital that you work with people who see that vision too. Employ people who can help drive your vision to reality and continue to build on it in the coming years. Note that in the image shared at the top of this post, 23% of failures come because the business didn't put together the right team.
I remember in the early days of Amazon, the CEO told investors that he didn't make a profit that year and didn't anticipate making a profit for the next five years as he built the infrastructure that made the company such an outstanding success. If he had paid investors dividends or paid himself a higher salary, he might have goosed the stock price but his company wouldn't be what it is today without his strong vision for the future that led him to invest in warehouses around the country. These warehouses now allow Amazon to deliver on its promise of next-day delivery to many locations. The company continues to operate with that vision by experimenting with even faster delivery via drones and an expanding fleet of vehicles.
Consider the vision of how your company benefits society at large as more consumers consider shared values in making purchase decisions, as you can see below.
3. Network
Making connections with people and businesses is vital when you're growing your own business. Whether you're networking with local businesses, businesses in your industry, or individuals of influence, these connections are critical if you want to survive your first year. These connections help build a better understanding of the market and best practices in your industry. A good network might introduce your business to those in a position to help such as bankers, prospective customers, business partners, or others. A mentor is an especially important member of your network, although the wrong mentor can do more harm than good. I remember speaking with Charles Geske, the founder of Adobe, about his mentor who kept them from making many serious mistakes early in the process of building their business, like turning down a partnership with Apple because their proposal didn't fit their business model.
Building good relationships with partners is also critical for success. I worked with a client once who told a story from when he first took over the business from his father. A supplier came to him with the news that his plant might go on strike. Rather than leaving my client stranded without a source of supply, he not only warned him ahead of time but had arranged for an alternate source of supply my client could use until his plant came back online. This saved my client many dissatisfied customers and potentially reduced sales. 
4. Stick to your budget
There aren't many businesses that make a huge profit in the first year. Some business owners even admit to not taking home a wage in the first twelve months. As you saw in the graphic I started with, cash flow problems are the most serious threat to your business. If you want to survive your first year, develop a realistic budget that includes everything you need to operate your business then stick to that budget.
Consider your anticipated burn rate, the rate at which your company spends money, to project when your company might have a short-term cash flow issue. Setting up a line of credit to cover these shortfalls means your company can continue without a serious problem. Also, monitor accounts receivable to ensure timely payment from your customers. If you have problems with collecting, consider factoring, which involves selling your accounts receivable to a bank.
Monitor inventory to ensure you aren't suffering unexplained losses (which you need to stop) and that you don't accumulate excess inventory due to overbuying.
5. Use inexpensive marketing tactics
Fortunately, all businesses now have access to free advertising thanks to the world wide web. Social media is an excellent way to advertise your business and offers targeted reach with much lower costs than traditional advertising. The same is true for search engine optimization (SEO), which involves tactics like content marketing to drive more organic traffic to your website.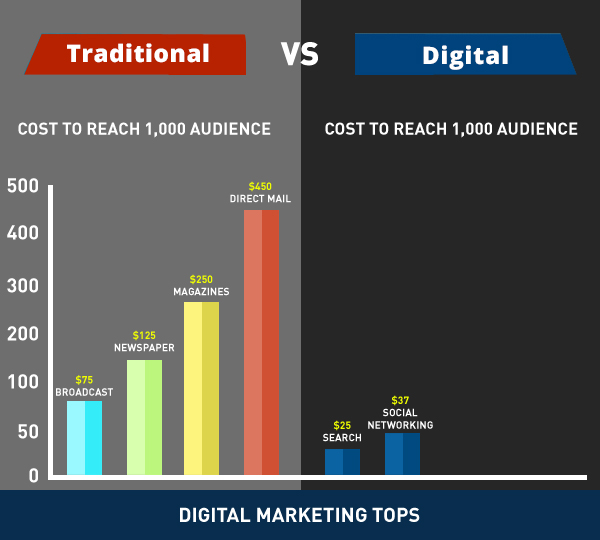 You can also make use of online storage if you need to store promotional material, photos, documents, and much more. You can find out more about cloud services here.
Conclusion
Trying to survive your first year isn't easy and is likely much harder than you ever imagined. But, with planning and putting your energy into the right things, you can do it.
Need marketing help to support business growth?
We welcome the opportunity to show you how we can make your marketing SIZZLE with our data-driven, results-oriented marketing strategies.  Sign up for our FREE newsletter, get our FREE guide to creating an awesome website, or contact us for more information on hiring us.
Hausman and Associates, the publisher of MKT Maven, is a full-service marketing agency operating at the intersection of marketing and digital media. Check out our full range of services.