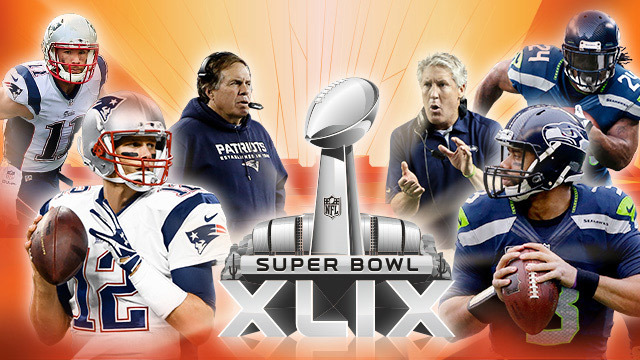 Some of you sick puppies out there watched the Super Bowl mainly for the commercials, like me.  Traditionally, the Super Bowl is when brands pull out all the stops and create ads that WOW us.  I'm not sure when this started, but I think it was with the Apple Macintosh commercial "1984"
 So, How did this year's commercial stack up?
Well, there certainly wasn't a "1984" in the bunch, but some were pretty amusing.  Probably the best was the Doritos commercial with the dog burying the cat and paying off its owner to keep silent with Doritos.  Take a look if you missed it:

But, by and large, this year's super bowl commercials were a big disappointment, according to the NY Times.
Risk-taking, rule-breaking ideas were as hard to find among the more than 50 commercials as good taste in a GoDaddy ad.
Most were recycled ideas, overused celebrities, and outmoded cultural biases.  For the money advertisers' spent on creating and transmitting these ads, they should have gotten more return. (Given those who harp on measuring ROI in social media, the disconnect with assessments of ROI in traditional media is disconcerting).
And, that's the problem with many ads in broadcast media — they
don't have a message that makes people buy their brands.
I mean, look at the messages ads were sending.  Do they motivate you to WANT the brand? Likely, the answer is NO.
And, a major failure is that advertisers and their agencies don't UNDERSTAND consumer behavior.  And, they don't have a clear idea of WHY customers buy their brands.
In the old days, just getting your message out had some value — you can't buy a product you've never heard of.  And, that still holds true for new brands.
But older brands gain little by just getting their name out.  They need to give us a reason to choose their brand over all the other brands out there.  Really, how motivated are you to use CareerBuilder after seeing chimps dressed in suits or yet another polar bear drinking Coke?
Advertisers forget that people buy products to solve
problems, not for cute commercials.
I have lots of problems.  Give me some solutions, not pabulum.
So, I'm thirsty.  I have lots of solutions.  Just from Super Bowl advertisers, I can drink Coke, or Pepsi, or a nice Bud Light.  Why should I choose your brand??????  Because you have bears or Flava Flav? No, because you make me feel GOOD for choosing your beverage.  I don't even like Pepsi, but their decision to donate the money they would have spent on Super Bowl ads a few years ago gives me warm fuzzies for Pepsi.
And, I'll admit, the eTrade baby is cute and I love the commercials.  But, I'm certainly not going to quit my serious broker to follow an infant.  Now, don't get me wrong.  That message — so easy a baby can do it — really resonates with some and is very successful for eTrade.  It just doesn't get my juices flowing.
It's all about the message!
That's really what marketing comes down to — creating a message, an image, that resonates with consumers.  It makes them feel good about themselves.  Solves their problems and makes the world seem a better place.  It's that simple.
KNOW YOUR TARGET MARKET — Find out what they need, how they live their lives, what problems they face, what they value
Match customer knowledge with firm capabilities — create products (position products) so they match your target market.
Create a message that resonates with customers
Brand your product with that message by linking everything from packaging, to sponsorships, to signage to this message — this is called integrated marketing communication
Do steps 1-4 again.  Be consistent, but also be aware of potential changes in the target market, your competitors, or other aspects of the environment and be nimble enough to change when necessary.
Need marketing help to plan your business strategy?
We welcome the opportunity to show you how we can make your marketing SIZZLE with our data-driven, results-oriented marketing strategies. Sign up for our FREE newsletter, get the 1st chapter of our book on digital marketing analytics – FREE, or contact us for more information on hiring us.
Hausman and Associates, the publisher of MKT Maven, is a full-service marketing agency operating at the intersection of marketing and digital media. Check out our full range of services.