Whether you're raising funds from investors or hosting a fundraising event for a charity as part of your branding efforts, virtual fundraising offers many benefits, including being much less expensive and hosting attendees from multiple geographic locations. For this reason, virtual fundraising events became very popular in recent years. With loosening restrictions that allow more types of investors, it's now feasible to host a fundraising event to provide the investments you need to start or grow your business.  In addition, raising money for a cause that means a lot to you became easier thanks to the internet. A virtual fundraising event allows you to connect with people from across the globe in your bid to raise money. Some popular examples include a virtual silent auction, a virtual pub quiz, a virtual company pitch, or a virtual concert. This article shares some top tips on how to pull off a virtual fundraiser and teach you valuable lessons like how to send an Evite. Let's get started.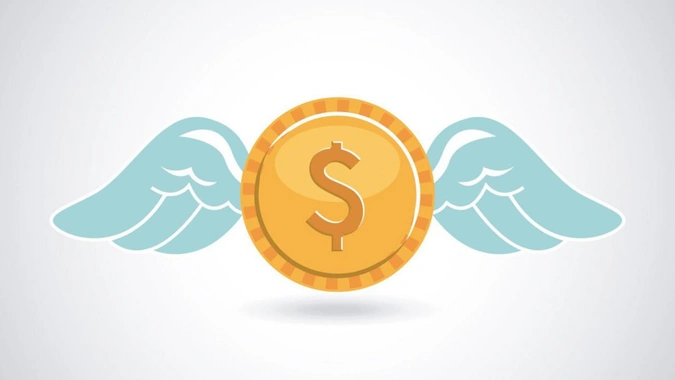 Creating a virtual fundraiser
Raising money for your business is much easier now with crowdfunding platforms such as Indigogo and Kickstarter. If you offer artistic products, Patreon is a great tool. These crowdfunding platforms offer something in exchange for your investment such as opportunities to name a character for a new video game or a novel if you're an artist or the first opportunity to get a new product once the company begins operations and before the product is available to the public. In this way, crowdfunding works like a pre-sale.
SEC (the Security and Exchange Commission of the US government) also changed the rules to make it easier for small investors to buy stock in early-stage startups by eliminating the high net worth requirement previously in place. Hence, you can now host a pitch event for individual investors rather than focus all your attention on VCs (venture capitalists) and Angel Investors.
More commonly, businesses run a virtual fundraising event for a local or national charity that aligns with their mission or charitable giving goals. Such investments in charitable giving build community and trust while strengthening your brand by embracing the values of your target market. As you can see below, living values important to your target market impacts your bottom line.
By choosing a virtual fundraising event, you eliminate all the costs associated with a physical event, such as space, food, personnel to run the event, and more. You can also reach potential investors and donors who are busy or who can't attend a physical event due to distance or other limitations. However, you also need to work harder to make the event fun, since you don't have the opportunities for networking and enjoyment offered by a physical event.
So, let's look at how to create a virtual fundraising event
Define your goals
Defining your goals is the first step in anything you do for your business. Before you get carried away with your fundraising plans, you must define your goals. Ask yourself why you are doing this fundraiser.
Will the fundraiser benefit the business?
Is a virtual fundraiser the best tool or would a physical event offer a better return on your time and money?
What is your monetary goal from the fundraiser? You need to have a metric that allows you to determine whether the event was a success or failure.
Does the fundraising event fit with your company's mission statement?
The answers to these questions will help you make many decisions as you begin planning the event.
Every virtual fundraiser needs a concrete fundraising goal. The goal shows your supporters what is required to help your event reach success. It also ensures you – and anyone else involved in the fundraiser, are on the same page regarding your goals. The key here is to set a realistic goal while still challenging you and your attendees to dig a little deeper. Setting your fundraising goal too high highlights the futility of reaching the goal and doesn't motivate those participating in the event. It also adds more pressure on you to get more donations. Setting the goal too low sometimes means you leave money on the table. Instead, set realistic goals. It is better to smash your fundraising goal out of the park than miss it by a mile. You can learn more about how to set a realistic fundraising goal online if you don't have a history of fundraising you can draw on to help with setting the financial goal.
Also, once you have a clear idea of your mission and goals, you can more effectively communicate this to others to get them behind the event. A clear goal or goals helps you stand out to your target audience, and many more people can relate to the project, which encourages them to back your fundraiser. If you struggle to know where to start, take a look at some mission statement examples online so you can identify goals that fit with your company's mission or help you write a mission statement if you don't already have one. Let them inspire you to create a strong campaign message to attract more people to your cause.
Choose the appropriate platform for the event
What platform do you plan to use as a host for your event? This is an important question to ask yourself. Think about the type of event that you plan to host. For example, you may choose to create a virtual pub quiz. If that is the case, you will need to choose a video conferencing platform that allows you to set up virtual teams. If you want to raise money for your business, you might use a landing page on your website to show your pitch and solicit investment.
In addition to a platform to host the virtual fundraising event, you likely need a 3rd party to take care of things like collecting fees. For instance, you might host a concert on YouTube or Vimeo and use a popup to direct folks to a 3rd party site to make their actual payment.
Choosing the wrong platform could be detrimental to the success of your fundraising event. So, this area requires a lot of research. If you are using a platform you never explored before, read some online reviews and watch some tutorials to help you navigate it successfully.
Create a budget
Creating a detailed budget is a must for any virtual fundraiser. In fact, you need a budget for every business endeavor. After all, the main aim here is to make money, not lose it.
Before deciding on a final number, start by determining your expenses. Write a list of all the resources you need and research the cost of each item. This gives you a clear idea of how much money you need to save to pull off a successful fundraiser. It also helps you identify which costs are unnecessary so you can cut them from your budget. Building a budget is also a great tool to ensure you thought of everything you need early in the planning process.
As you start spending money on your fundraiser, it is vital that you track your spending. This helps ensure you are not straying over your budget and is valuable when you face planning for future virtual fundraising events.
Learn how to send an evite
If you have a guest list for your fundraiser, you need to learn how to send out an Evite to inform your guest list about the upcoming event. Evites are important because they allow you to gauge how many people plan to attend your fundraising event so you can better plan for the event. Evite also allows you to easily share your event on social platforms to gain greater exposure to the event.
The great thing about an Evite is you can easily track RSVPs to identify those who haven't replied so you can then send out an Evite reminder to those who didn't respond by a certain date. You can also use the RSVPs to send a link so you limit those with access to the event to those who responded that they plan to attend. Responses to evites also provide a list of attendees to use later in an email marketing campaign. This blog post by Greenvelope shows you how to send an Evite and can help you create them. It is vital that you drum up interest in your virtual event. 
Promote the fundraiser
Promoting your virtual fundraising event is a must if you want to bring in as much money as possible. Luckily, there are plenty of ways to achieve this, and social media platforms are a great place to start. You can share your event on social media platforms like Facebook and Instagram and encourage any supporters to share your posts with their friends. The great thing about social media is it is free to use so you don't eat into your marketing budget. You can also contact podcasters to ask if they will mention your event during a show. Online ad campaigns are also a great tool is you have the budget for them. Pay-per-click ads (PPC) are a low-cost advertising method, but one that can help get your event in front of the right people.
Prioritize content
If you want your fundraiser to succeed, you need to ensure that your attendees are happy and entertained. The more interested they are in the virtual event, the more likely they are to donate to your cause or invest. Therefore, you must focus on creating enjoyable content for the event. For example, if you are hosting a virtual quiz, ensure your questions are prepared and interesting. Don't be afraid to throw in the odd, funny question now and again to uplift the mood. If the winner gets a prize, make sure you have already sorted it and have a clear idea of how you deliver the prize. You want to make the event as memorable as possible. More importantly, you want to encourage people to donate, so don't forget to remind them why you are doing this in the first place.
Summary
Pulling off a fundraiser requires a lot of organization and planning. However, by following these top tips above, you are well on your way to raising money for your chosen cause. Learn valuable lessons such as how to send an Evite and how to set a realistic funding goal, and you will be sure to reach success.
Need marketing help to support business growth?
We welcome the opportunity to show you how we can make your marketing SIZZLE with our data-driven, results-oriented marketing strategies.  Sign up for our FREE newsletter, get our FREE guide to creating an awesome website, or contact us for more information on hiring us.
Hausman and Associates, the publisher of MKT Maven, is a full-service marketing agency operating at the intersection of marketing and digital media. Check out our full range of services.