Whether your startup's hit it off online or you're ready to open your first commercial business or you're expanding your business to a new location, you might find success elusive as there are so many factors to consider. From location to website to staffing, everything must work in perfect harmony to reach your target market with messaging and strategies that drive performance. In addition to these marketing considerations, you have operational considerations that can easily sink your commercial business such as local rules and regulations, budget, equipment needs, and more. It's essential you prepare in advance to ensure everything is running in harmony so you minimize downtime. Here are twelve factors to consider when opening a commercial business.
12 steps to a successful commercial business
Location, location, location
Firstly, it's important to choose the right location. Your decision regarding what is "right" for your business depends on a number of factors. First, you must consider your target market and look for an area that is convenient for them. For example, if you're opening a small restaurant that caters to business people on their lunch break, locating within walking distance from large office complexes, offers convenience. In contrast, if you target commuters, locating on the right side of the street makes it easy for them to stop on the way into the office or on the way home, depending on the products you offer. If your business exists mainly online, choosing a location is often a function of shipping routes to ensure you can deliver to customers quickly.
You must also consider your budget and weigh up the difference in price between various locations. If it's cheaper for you to lease on a less busy street, you may find you can't afford the rent with the limited amount of traffic passing by your commercial business.
Stick to a realistic budget
You must not only budget for your physical location but a myriad of other expenses from staff to equipment to inventory. It could be useful to use one of the free budget templates you can find online to help you outline all your expenses and anticipated revenue. Speak to a financial advisor as well to help you find the best solution for you according to your unique needs and budget.
Understand rules and regulations
It's very important to understand the rules and regulations covering your proposed commercial business including taxes, licenses, business formation, as well as rules governing workplace health and safety. You'll likely need to take out insurance to protect your assets, property, clients, and staff. It's worth getting as informed as possible about the rules and regulations as these could affect your budget.
Condition and maintenance
It's important to bear in mind that you must allocate sufficient resources to cover things like routine maintenance on your property and equipment. Remember that most business operations close from lack of cash flow rather than poor sales. If you don't allocate sufficient cash to cover routine expenses and maintenance, which it's easy to forget, you'll face an early death of your business. For instance, if discover your rent doesn't include the cost of certain maintenance items, such as roof repair services, you can learn more here about how much to budget if you have an old roof. 
Your business's curb appeal
Business curb appeal is essential as this is one of the factors that draw more foot traffic and helps you make a better impression on your clients. Invest some time and money to ensure you spruce up your storefront and make it as attractive as possible. Choose the right signage according to how you want to represent your brand to your target market and don't forget the way the colors you use impact attitudes about your brand. For instance, if you offer luxury items, gold and purple let customers know this without using words.
Some elements of curb appeal are strictly aesthetic with greenery, flowers, and a neat sign. Other elements involve more expense such as parking spaces, lighting (especially that involved in ensuring safety), and other functional needs.
Website optimization
As well as ensuring your commercial business looks perfect, you also need to develop your online presence. This means designing a professional-looking, elegant, and informative website. It's essential to optimize your website for engagement and the user experience as this is what search engines consider when determining rank. The higher your rank in search, the better opportunity you enjoy. Boosting your SEO also helps give your brand credibility and raise awareness of your business as an authority in the field.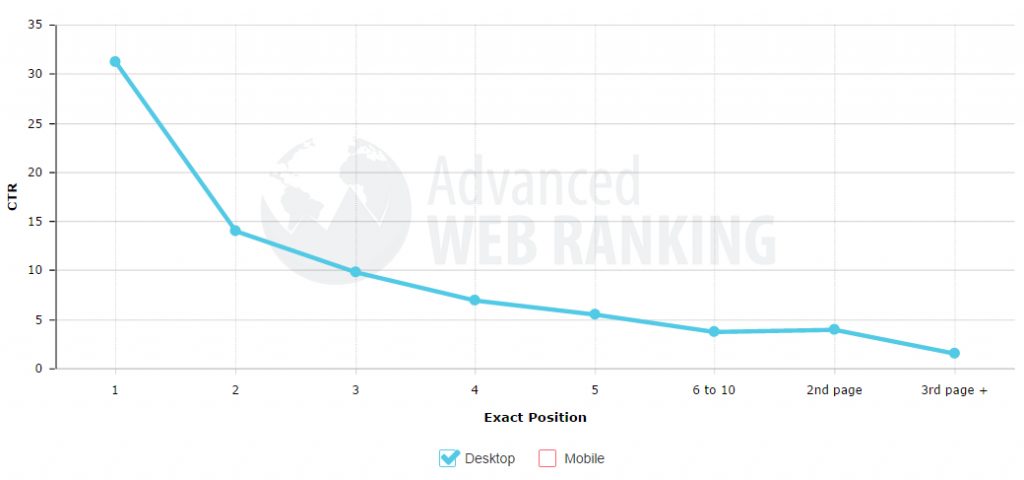 Brand consistency
When opening a commercial business, it's important to build trust with brand consistency. This means all elements of your communication, including tacit communication, reflect the same designs and brand personality as you do online and across all of your marketing material. If you have any current offers on your website or product launches, for example, you should also clearly advertise these at your brick-and-mortar store. Your signage and decor should match the logo and branding you use online, as well generates greater recognition and exposure.
Local SEO
When opening a commercial business, you need to focus on tactics to improve your local SEO. This helps search engine bots associate your business with offering certain products or services in your local area. Include local keywords on your website, Google My Business account, social media, and advertising. If you're opening a second location, you may need to create a separate landing page for this and adapt it to the new location.
Social media presence
It's essential to build your social media presence as many consumers research a brand on social media before they buy or use recommendations on social media to stimulate interest in a brand. Optimize your accounts and focus on the platforms your target market uses, according to their lifestyle, demographic, and general preferences, as well as the strengths of individual platforms. See below for more on this issue.
It's also important to post regularly on social media. You can use the latest in automated social media tools to make this a little less time-consuming. Set times for your posts strategically according to the habits of your target audience.
Your staff's needs
If you're opening a commercial business, you must consider staffing needs and the skills you require in your staff to meet customer needs. Ensure you provide a healthy environment at work among other things that ensure your staff knows you care about them. At the end of the day, if your employees aren't comfortable they're less likely to be dedicated and motivated to make your new business venture a success.
Promoting your grand opening
Your grand opening is the perfect opportunity to draw more attention to your business. Ensure you make your grand opening a success by careful and thorough planning that delivers your message to your target market. Craft a comprehensive strategy including enticing offers, email marketing, social media posts, and more. Create a separate web page for an opening event and turn it into more of an occasion. This should reflect the type of business you run and the image of your brand. The important thing is to bear in mind the expectations of your target audience. With a few creative ideas and a customer-centered approach, the opening of your new premises is the first step toward success.
Need marketing help to support business growth?
We welcome the opportunity to show you how we can make your marketing SIZZLE with our data-driven, results-oriented marketing strategies.  Sign up for our FREE newsletter, get our FREE guide to creating an awesome website, or contact us for more information on hiring us.
Hausman and Associates, the publisher of MKT Maven, is a full-service marketing agency operating at the intersection of marketing and digital media. Check out our full range of services.