Everything contributes to your brand image, so don't forget to spruce up your physical location so it supports the image you want. In the retail industry, we call this store atmospherics, which includes all the physical elements of your store such as parking, lighting, aroma, music, signage, decoration, and stock handling. Atmospherics have a big impact on whether consumers shop in your store, how long they stay, and whether they buy, which has a huge impact on your financial performance.
In a previous article, we discussed how to build a place where your employees feel empowered to work and contribute to the bigger picture, as well as feel comfortable in the space. A thriving business environment encourages growth, brand reputation, and employee retention. Therefore, the focus shifts to developing a meaningful work culture that supports cohesion, effective task distribution, innovative programs, staff training and career, social inclusion, diversity, and transparent business objectives.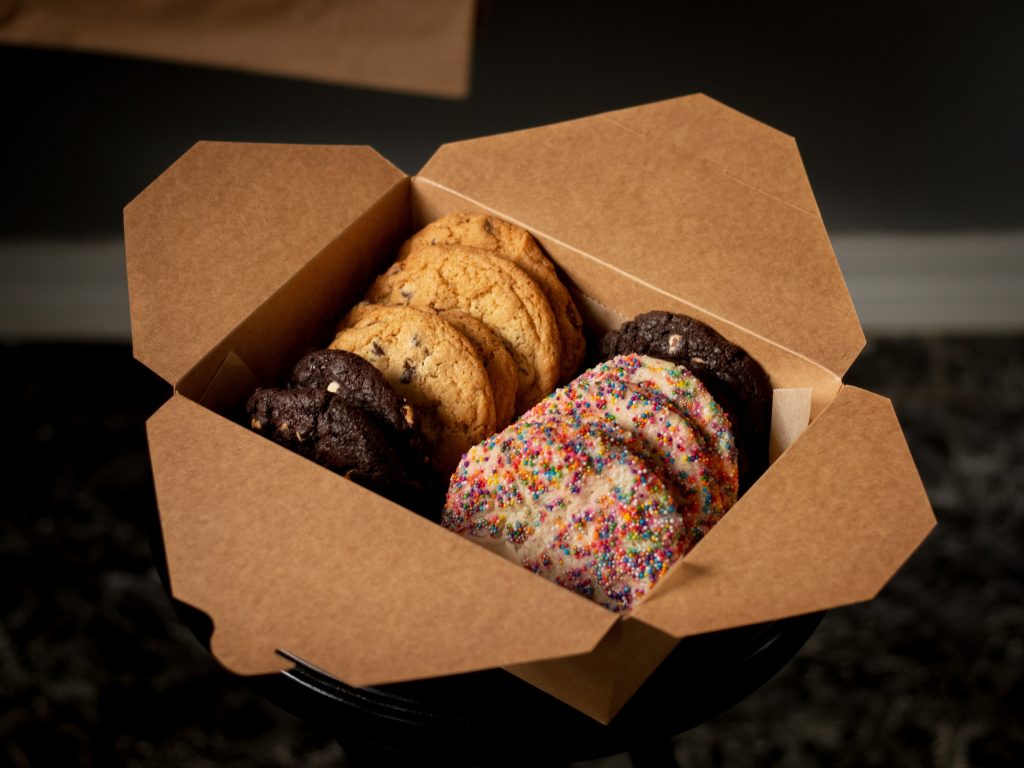 Spruce up your physical location
Every real estate agent knows the smell of cookies baking in the oven creates a more favorable image of a home when showing it to prospective buyers. Scent is one of the most crucial senses when it comes to eliciting memory and the smell of baking or even cinnamon brewing in a pot on the stove, elicits memories of happy family times at home, like Christmas.
Thus, creating an environment where customers feel comfortable, enjoy the environment, and can easily find what they need, has a huge impact on your success. As with any retail location, the environment provides a means to differentiate a brand from its competitors, provide customers a reason to buy, and create a fun experience for visitors. For instance, when working with the team creating the concept that became Outback Steakhouse, the idea of an Australian theme emerged based on the recent success of the movie, Crocodile Dundee. There was no other connection to Australia, it was just a gimmick to get people in the door to try the food. And, it worked. 
Of course, attempting to spruce up your physical location won't work if you don't have the fundamentals under control. So, you must produce a high-quality product that represents value to consumers, then deliver that product with high customer service standards. Communicating these factors to prospective customers starts with advertising but continues through the way your location represents your business. For instance, a great restaurant or boutique with high quality won't do well if the exterior is dingy with dying plants and dirty windows.
If you don't already have a stellar location, you should spruce up your location to appeal to your target market. This principle applies to all businesses, even if they don't compete in the retail trades. Hence, doctors, lawyers, accountants, and even tech companies should think about ways to spruce up their location to improve performance.
#1. Improve your facade
Your facade is the first thing people get to see about your business. If you have a free-standing location, that means the outside of the building as well as those surrounding your business impact how consumers view your brand even before they walk in the door. If you have an office or suite within a building, ensure the entrance presents your business in a favorable light. Chipped wall paint and cracks are unlikely to make a positive first impression. Instead, it's essential to introduce regular maintenance, such as facade cleaning and a fresh coat of paint as part of your facility plan. You must also pay special attention to more functional and practical choices, such as updating your old-looking roof with sturdy metal sheets using professional custom metal fabrication services.
If you're in the process of moving or acquiring your first location, you must consider the commitment of the owner to maintaining the facade, since this is beyond your control as an individual business. You might chat with neighbors to ensure they share your commitment to the outside of the buildings.
#2. Create a corporate garden
A front office garden brightens the appeal of your facade and attracts the attention of passers-by. Corporate gardens dedicated to growing vegetables and fruits on the company's property might appeal to prospective diners as it sends a message of farm-to-table that is important to some diners. Even other businesses might benefit from a garden as it can boost your employees' mood and health, helping people get together and release tension.
Additionally, if the garden is visible to outsiders, it also contributes to the promotion of your brand. As more consumers develop a deep concern for the environment, offering a garden or plant landscaping shows a commitment to helping to protect the environment and cleaning up the air. The public can also see your employees working and relaxing in the garden during their breaks, which reflects positively on the brand.
Alternatively, you can also consider the creation of a welcoming landscape area visible from the street with flowers, bushes, and a water feature. While employees may not get to enjoy vegetables grown in the garden, they can use the garden as a break area.
#3. Share your BTS on social media
There is no better way to let people know what is happening in your office than by showing them. Candid behind-the-scene photos can reveal a lot about the office mood and the atmospherics of your location. For instance, a photo of cookies freshly baked by one member of the staff is a nice way of showcasing the friendly atmosphere at work. Images of your workplace create an image for your brand in the minds of prospective clients/customers and support your market goals.
Showing images of your office also puts prospective consumers at ease by showing them what to expect. It's sometimes intimidating to try a new doctor or to face changing dentists. These images tell consumers what to expect during their visit and make them comfortable that they'll like the new provider.
#4. Impressing clients/customers
Your office space says a lot about you and is important, especially if you're selling intangible services. An opulent office with large offices, expensive furniture, and a professional design show prospective clients you're successful. Prospective clients figure your success is due to your skill and ability, traits they want in the professionals they choose. By the same token, an expensive office for other types of businesses, such as a car repair shop, suggests you spend too much on the facility and overcharge for the services you provide.
Plus, you want customers and clients to feel comfortable during their visit. So, offer sufficient seating and other amenities.
The trick is to match your office decor with the message you're trying to send to prospective customers/clients. For instance, when I take my car in for repair at the Lexus dealer, he offers a comfortable workspace that smells nice, has comfortable seating on plush carpeting, and has lots of space. As a result, their prices are a little higher than other repair shops, so I take my car there for some services, like oil changes and inspections. Alternatively, for larger repairs, I take my car to one of the repair chains where I know the prices are lower but they offer a dingy waiting area that smells like burning rubber.
#5. Offer amenities
Another way to spruce up your location is to offer amenities like coffee, free WIFI, charging ports and power outlets, and others. I remember back when Barnes and Noble opened with the offer of comfortable spaces for reading and a cafe that offered reasonably priced snacks and drinks. People thought they were crazy; arguing that people would simply read books rather than purchase them. In fact, the format worked for a long time until Amazon trashed the entire bookstore industry. But, the local bookstore is coming back, in part, because people miss the amenities offered by a physical bookstore.
Conclusion
Spruce up your physical location to protect your brand image, attract customers, differentiate yourself from the competition, and build loyalty among your customers and you'll reap rewards far into the future.
Need marketing help to support business growth?
We welcome the opportunity to show you how we can make your marketing SIZZLE with our data-driven, results-oriented marketing strategies.  Sign up for our FREE newsletter, get our FREE guide to creating an awesome website, or contact us for more information on hiring us.
Hausman and Associates, the publisher of MKT Maven, is a full-service marketing agency operating at the intersection of marketing and digital media. Check out our full range of services.