Having a new business is an exciting time for you; one fraught with uncertainty and risk. Amid all the critical tasks necessary as you prepare for launch don't let critical marketing elements, especially planning to spread the word about your new venture, slip through the cracks. Without a successful pre-launch marketing campaign, most of your other efforts to get your business off the ground are doomed to failure.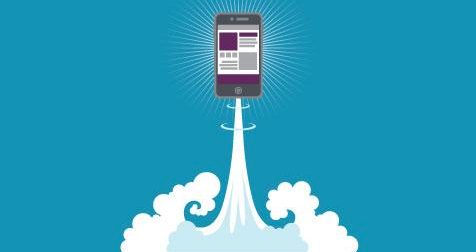 Marketing is an important piece of the puzzle since efforts to spread the word (create awareness) are the critical first step toward success. Of course, when you spread the word, it's important that you reach the right folks, commonly referred to as your target market.
Identifying a target market
I worked for years as a consultant for the US Small Business Association. My job involved counseling nascent entrepreneurs to help them succeed in their business ventures. The first question I always asked was; "who's your target market?" In most cases, the response was, "I'm selling to anybody". That's the wrong way to look at the notion of target marketing.
Target marketing DOESN'T mean you refuse to sell to anyone who doesn't fit your notion of your target market. It means you identify those prospects who have the need, money, authority, and desire for YOUR product. The concept of target marketing relies on an understanding of the consumers in the market for products like yours and the reality that there are differences across those consumers. In fact, target marketing recognizes that not every consumer even wants your product.
You see, consumers don't buy products, they buy solutions. And, not every consumer has the same problems nor do they all find the problem so onerous they're willing to purchase a solution. Moreover, consumers find different ways to solve a problem more palatable. That's the reality that underpins target marketing — some consumers find your product solves a problem they currently want to solve and others don't. We call this a product market. You then separate out the product marketing those who find your product (segmentation) solves a problem and target that group (or groups).
The other major issue involved in target marketing is that you must communicate the value of your brand in solving a problem recognized by some a market segment (or several segments) as worth spending money on. To communicate most effectively, you must demonstrate your product is "for you" by using language, images, focusing on hot buttons, and communicating in channels they commonly use.
Commonly, consumers segmentation involves building a profile of a product market, then separating them into subgroups, then determining which group or groups offer the most potential. The basis for segmentation include:
Demographic variables such as age, gender, culture, income, etc
Geographic variables such as country, region, rural/urban, etc
Psychographic variables such as lifestyle, social groups, etc
Behavioral variables such as usage occasion and consumption
At the end of your segmentation process, you should end up with one or more personas looking like the one below.
Your next step is to position your brand in a way that appeals to each persona and place the content in places s/he frequently looks for information.
Spread the word
In previous decades, you were limited in the ways you could spread the word about your new product and most options were expensive and not focused on reaching your specific target market, which meant you wasted a lot of money marketing to folks who aren't interested in your brand. Be glad you now have inexpensive, highly-targeted options that offer several ways for you to spread the word about your new venture and ensure that people know about your offerings.
Let's jump into some options for spreading the word about your business launch
Launch a website & blog
One way to get the word out about your new business is to launch a website and blog. These days, most consumers head online to search for solutions to their problems and to perform research about a company before interacting or shopping with it. In fact, consumers are unwilling to trust a brand that doesn't have a website.
Therefore, it's essential that you not only have a website but that it's user-friendly and satisfies all the major factors that make up the rank algorithm used by search engines to ensure your content appears near the top of a result's page. You also need a site robust with all the right types of information. Include your value proposition, a list of services and products, and contact information at the very minimum. Also, use a blog to communicate to your audience, show your expertise, and drive traffic to your website since fresh content on a consistent basis is one of the most important ranking factors across search engines.
However, creating awareness is only the first step in the conversion process (see below) so you must use these tools in a coordinated way that not only generates awareness but motivates your market toward conversion. At each step in the conversion process, you lose visitors, so the better job you do at moving visitors down the conversion funnel, the greater your revenue.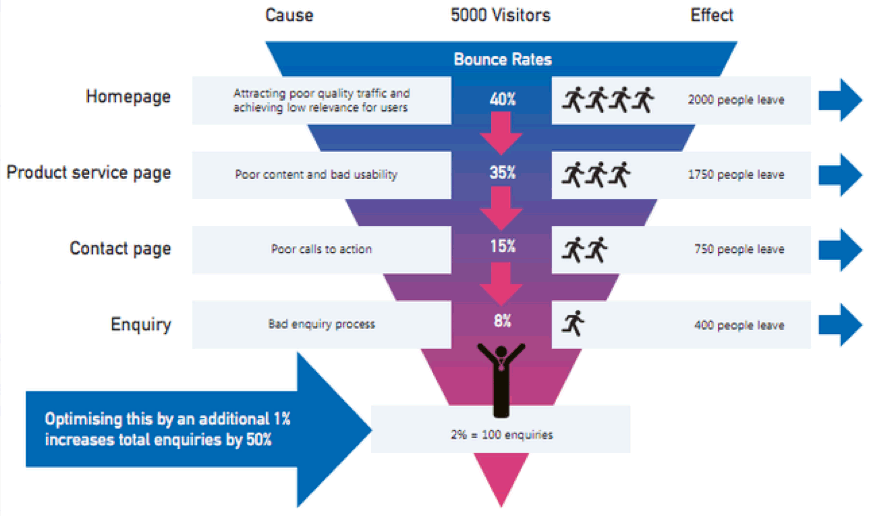 Network & attend events
Sometimes the best way to converse about a topic is through face-to-face interactions. The same goes for when you're trying to get the word out about your new business. Consider networking more often and attending events in person, especially events rich in target market members. Be sure to not only have an elevator pitch prepared but also bring along eye-catching and unique gold foil business cards to hand out to those you meet. The receivers of your business cards are more likely to remember you and not lose them if you offer something unique that stands out from the rest of the cards collected at the event.
However, remember your goal in attending events should be to make connections and build relationships not just see how many cards you can hand out.
Build your social media following
Another important area where you can succeed in spreading the word about your new venture is on social media. Make sure consumers know about you and how your products solve their problems by building your social media following. Launch business pages on the right platforms (those where your target market hangs out), then begin posting relevant and timely information that people care about reading. Begin to increase your number of followers and then engage with them regularly so that they continue to interact with and visit your pages. Engagement helps spread your message beyond just your followers.
Build a subscriber list
It's also wise that you start a list of contacts and potential clients as soon as possible when you own a new business. Not only collect a list of names and contact information but then figure out how you're going to communicate and stay in touch with them. For instance, it may be a good idea to try email marketing and send out a monthly newsletter with important information and updates to keep your contacts in the loop since email marketing offers superior ROI to other marketing tools. In building your subscriber list, remember that many countries have strict rules (with large penalties) for those who abuse subscribers. For instance, most countries require easy options for users to unsubscribe and require that subscribers opt-in to receive communication from you.
You shouldn't bombard subscribers with messages so you must have a plan in place for how and when you plan to send out messages. Segmenting your subscriber list and sending out focused communication that interests that subscriber greatly increases the success of your email marketing program.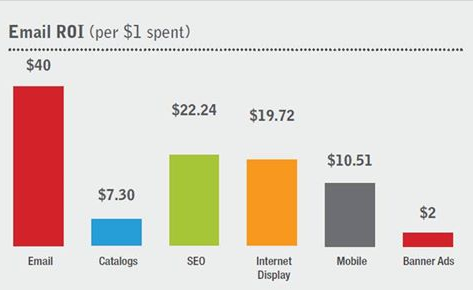 Need marketing help to support business growth?
We welcome the opportunity to show you how we can make your marketing SIZZLE with our data-driven, results-oriented marketing strategies.  Sign up for our FREE newsletter, get our FREE guide to creating an awesome website, or contact us for more information on hiring us.
Hausman and Associates, the publisher of MKT Maven, is a full-service marketing agency operating at the intersection of marketing and digital media. Check out our full range of services.