Retweets, likes, and comments, oh my!
I love taking trips to the Baltimore Aquarium and Philadelphia Zoo because I get to see all the beautiful fish, powerful animals, and how they look in their (albeit man-made) habitats. I can always guarantee a trip to the zoo will be informative and enjoyable. These trips are not unlike sitting on social media for several hours. Whether you "like" the pictures from your friends' cruise or "retweet" your brother's tweet: "I have such a headache right now. #Beer #MorningAfter", your level of engagement is the same as with the lions and penguins; minimal.
The lion may see you, and due to its time in captivity it has learned a trick or two for tourists, but beyond this, the degree of interaction is stifled by the walls separating you from this glorious beast. This mirrors how you interact with your grandmother who posts another picture of her cat. You may leave a text-based comment about how cute Mr. Mittens is in his knitted shirt, but beyond the acknowledgment, there is still a cyber-wall separating you.
In order for users to transcend the confining box of seemingly social media many have begun to reduce their number of connections. For someone to survive a "Facebook friend purge" is quite the accomplishment these days. Unfortunately for me, I still felt like my social media experience wasn't as social as it could be. That is why I use the new android app, Movy.
Creating social media engagement
Movy creates a richer, deeper experience for social media users by implementing a feature that Twitter, Facebook, and the rest of the social media titans decided to ignore on their platforms; convenient face-to-face communication. Movy gives users the ability to send personalized video messages to anyone, anywhere, at any time. Utilizing a simple interface for one-click-messaging, face-to-face communication has never been easier because Movy is not within the box of time, size, or geographic limitations.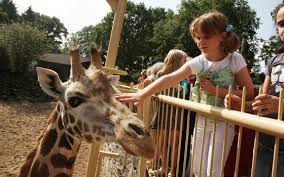 Social media advocates will love the way Movy facilitates stronger relationships. When you make a Movy profile, people will follow you. From there, you make a post in the public stream (which can be anything that you want to record with your phone) for your followers to then send a message back. It isn't just a "favorite" or a "share", it is breaking through the fourth wall and engaging with someone for a truly social experience. Movy is truly the next generation of social media interaction, engagement, and connection.
Don't get me wrong, I still love going to the zoo. I doubt I will ever get to see a gorilla up close in the wild (I would be terrified if I ever did) so the zoo does have its benefits. However, when it comes to social media, I would much rather engage with my friends and family instead of just watching what they post and tweet from across the information super highway. It's like how I feel about dolphins, I would much rather swim with them, than just watch them from behind the glass.
This is a guest post by Jacob Markiewicz
Jacob Markiewicz is a public Relations professional at Joyce Co. and blogger at The JK Vision. He graduated from West Chester University of Pennsylvania with a Bachelor's in Communication Studies. He studies how marketing, both on social media and off, continues to change and adapt to the emergence of the phrase, "going viral." His dream is to completely revolutionize an industry and become the gold standard for a campaign, strategy, or communication method. He also has a guilty pleasure to sit down after a long week and relax by watching bad television and playing video games with friends.