What can you say on Facebook or another social media platform? That's the question being considered by the halls of government in the US and other developed countries where we find social media under fire.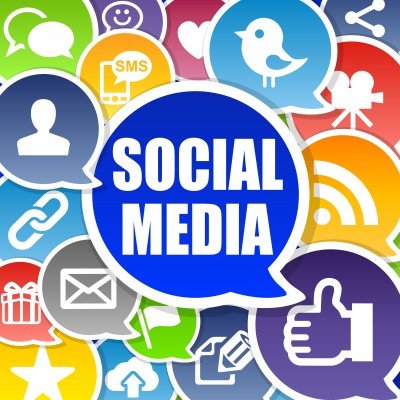 Can you say something mean or degrading to someone? Most people would say NO.
Can you disagree with your government? Yes, most people would agree.
Today we find social media under fire on any number of fronts. Here are just a few issues being decided by government bodies:
Banning TikTok due to ownership by a Chinese company over fears this gives the Chinese government, which doesn't recognize the same boundaries around corporate entities enjoyed by companies in most other nations
Whether Twitter and other social media platforms routinely bias the content shared by reducing access to right-wing posts
Are social media platforms responsible for the content they suggest to users when that content does user harm?
Whether there are limits to free speech on social media platforms. Are platforms responsible for ensuring First Amendment rights to free speech as non-government entities? Can social media platforms delete posts and accounts of users who violate their terms of service, such as organizing violence like the Jan. 6 invasion of Congress to stop the transition of power?
Do special rules apply when users are children and how can you hold social media companies to their rules that users must be 13 or older?
These are thorny questions and it's not my goal to decide who's right and who's wrong but with social media under fire, it's important for social media marketers to understand that government involvement in how social media companies operate may impact how you use social media moving forward.
Social media under fire
Banning TikTok
Governments fear the Chinese government has access to user data from TikTok, since the parent company is registered in China. What's wrong with that, you might ask.
First, governments fear that access to user data provides insights into personal preferences, likes, dislikes, attitudes, and other private information. You might wonder how having this information can be dangerous. In the 2016 election, Cambridge Analytica took data obtained from a wide range of Facebook users to influence potential voters based on what was important to them; stoking fear and spreading misinformation that impacted their votes.
Here's how to process worked:
Cambridge Analytica worked with Russian operatives to spread disinformation and fear to these users based on what they learned from their private data; making them more effective than without these attitudinal insights. Curated content based on this data was then shared by a warehouse full of trolls to amplify the messages across a large number of fake accounts. None of this is open for interpretation. The result was the firing of execs from Cambridge Analytica, which finally closed its doors in May of 2018 for its illegal activity.
Hence, we KNOW access to private information gleaned from users' social media can allow companies, governments, and political actors to manipulate key elements of our democracies by manipulating our emotions and creating false narratives that lead us to unsupported beliefs. In an effort to limit the impact of China on consumer and voter attitudes, beliefs, and behaviors, many governments now ban TikTok from government devices. It remains to be seen if they can or will pass legislation regulating access to non-governmental devices.
Social media under fire: limits to free speech
This is a thorny issue with as many heads as the mythical hydra. And, the implications are different depending on the issue. So, let's address them one at a time.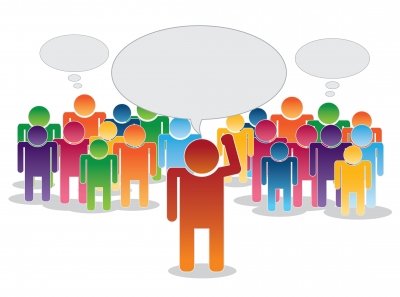 Government regulating speech
In the US and many developed countries, people can say whatever they want unless it creates a dangerous situation. For instance, you can yell "Fire!" in a crowded space unless the have sufficient evidence of fire because people can get trampled trying to escape. Some attempt to use this exception to Free Speech to address dangerous situations arising on social media platforms, such as cyberbullying and efforts to organize violence. More on this later.
While it might upset our sensibilities of fairness, other countries carefully control access to information so they control the narrative. And, that means blocking access to social media since they can't control the content of posts contained on social platforms outside their jurisdiction. For instance, Russia blocks most social media platforms so they can position their invasion of Ukraine as a legitimate effort to protect pro-Russian citizens. In fact, the penalty for posting anything that questions this narrative is punishable by serious time in prison.
China does the same thing to concentrate power on its leader. Iran blocks some social media platforms as a way to quelch protests against the harsh laws and punishments for disobeying those laws governing personal conduct such as proper head coverings and modesty, especially among women. Similar laws restrict other aspects of daily life such as inappropriate relationships.
Social media terms of service
All private companies have terms of service and social media companies are no exception. Implementing these terms of service, while not violating the First Amendment right to free speech (as private companies they aren't required to allow free speech on their platforms as the First Amendment only applies to governmental organizations), creates situations that generate conflict. Here are some issues (we'll discuss each in more detail later):
The potential damage caused by cyberbullying on social media platforms
Fairness across differences of opinions
The damage caused by misinformation
Instigations toward violence
Explicit language and images
Efforts that create pressure to conform, such as ideal body image
We'll actually combine a couple of these together for discussion below.
Cyberbullying/ body image
Recent hearings of social media reform seek to offer more protection for users, especially those under 18 and force platforms to put efforts into ensuring users are at least 13 years old. Currently, each social network offers its internal review process that focuses on using artificial intelligence as the first pass; often based on user complaints. Humans are used for accounts when a review is requested by a user who disputes a deletion or for some accounts with prior complaints. Government oversight committees argue these efforts aren't effective when it comes to removing posts that pose a threat to individuals and news agencies frequently report that social media resulted in stress, poor health, or even suicide.
While no social platform has terms of service that exclude body image pressure, new Congressional hearings seek to hold social media platforms responsible for suggesting posts to users that lead to body image issues, represent inappropriate content, and offer other potential damage to users. Hence, the platforms wouldn't have to delete the posts, just limit their suggestions.
Perceptions of fairness
Meanwhile, a recent House committee chaired by James Comer (R-KY) argued that there isn't enough free speech on social platforms because of interference by government actors including law enforcement. Comer's committee accused Twitter, by name, of biased posting that supported liberal viewpoints and reduced the impact of posts by conservatives.
Another subcommittee goes further by arguing that the government and other actors weaponized social media for their own purposes, accusing Democrats and liberal news outlets like CNN of controlling the conversation.
Misinformation
Misinformation appears the norm on social media platforms but a solution to the problem is challenging as it means choosing which reality is information and which represents disinformation. And, while it might seem like there's an objective reality, when you shrink civil discourse to 280 characters, it leaves a lot to interpretation, omission, and partial truths.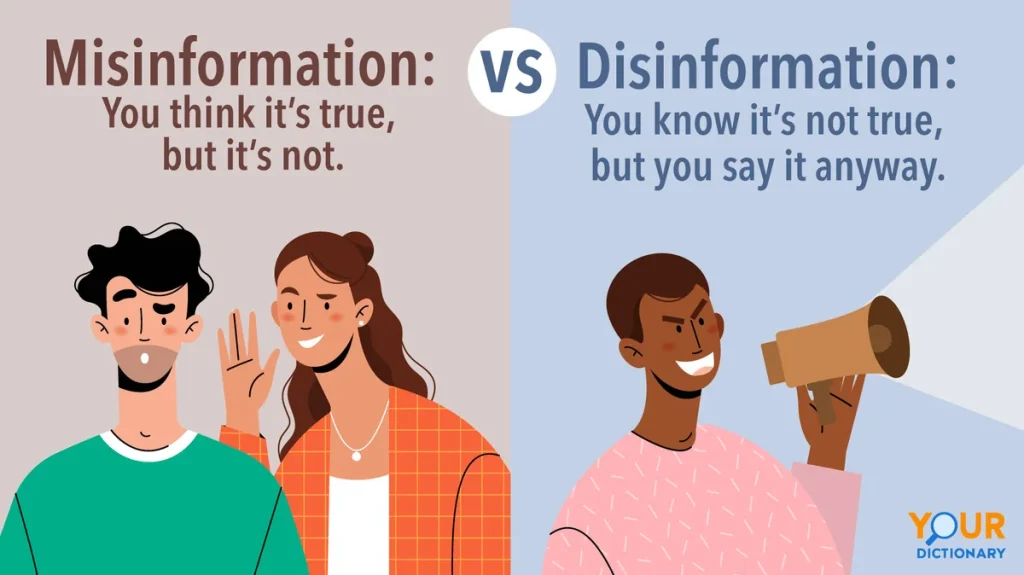 The Fairness Doctrine, in effect until 1987, when it was repealed by the FCC (Federal Trade Commission) required that licensed programmers use reasonable care to ensure their reporting was fair and accurate. Congress attempted to circumvent this repeal using a bill but it was vetoed by then-President Reagan. In the intervening years, only personal attacks and certain other exceptions (such as defamation) were illegal. A recent case brought by Dominion against Fox News accuses the station and its hosts of lying about failures of its voting system that threw the election to Biden. Depositions by the Fox News owner offer support to the claim as he produced internal communications showing the station and its hosts didn't believe the claims.
Compounding the issue, MIT did a study showing that false news travels faster on social media platforms than the truth. Other studies show that lies also spread further. Combining these results, we find it's increasingly difficult for users to separate truth from falsehood because the falsehoods flood their newsfeeds while the truth appears less frequently.
Instigations to violence
Social media platforms were accused of helping to attract demonstrators to the Capital on Jan 6, 2021, to protest the last step in validating the win by President Biden. Nothing wrong with that as our nation was formed based on the rights of individuals to protest against their government or any other group. However, some argue social media posts invited violence by containing implicit or explicit calls to arms. Social media platforms are under pressure to exclude this type of post from spreading.
Certainly, we know social media is used effectively by outside terror groups like ISIS to attract new members. But we don't see this used on a large scale to elicit attacks within the US. Most mass shootings and other attacks in the US appear to be from lone wolf actors. One could always argue that their participation in hate groups on social media platforms fueled their rage, but it's less likely to be used to coordinate attacks.
Social media under fire: likely outcomes
It's not clear what might happen to regulations governing social media platforms.
First, regulating big tech is a political football as regulations threaten the ability of political parties to gain influence over voters. As bad as this sounds, that's really the goal of all advertising, including political advertising; to influence the attitudes, beliefs, and behaviors of the target market. One person's belief that a post is dangerous doesn't match another person's needs. Refer back to my earlier discussion of what's true.
Second, most legislators don't understand how social media platforms work. Many don't use the platforms themselves (they have younger staffers to handle that) and they certainly don't understand the technical aspects of how algorithms control what we see.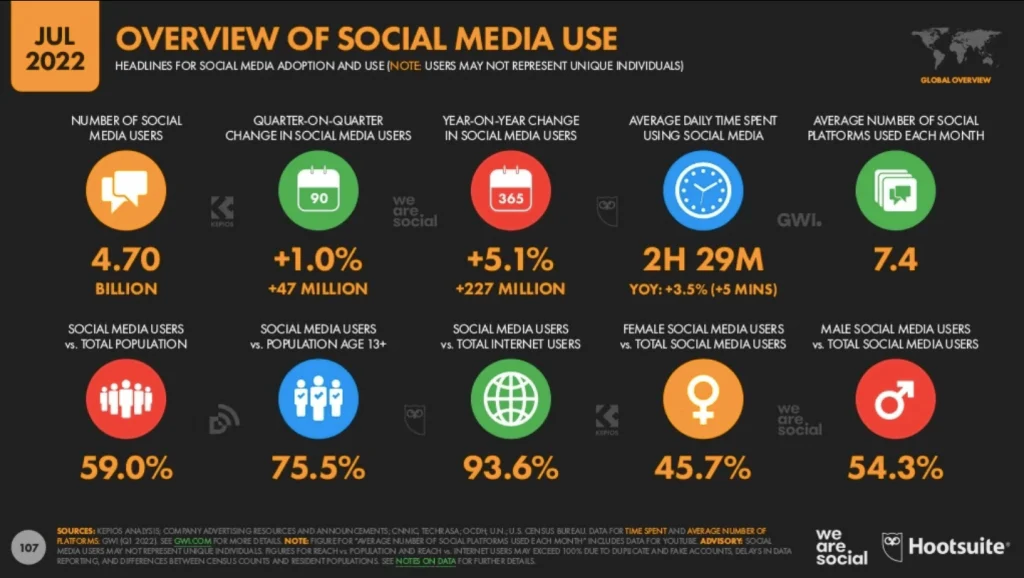 Third, there isn't an appetite among the American people in favor of any type of change. Many accept the problems with social media but don't agree on how to fix problems. Meanwhile, the use of social media platforms keeps increasing; with 147 minutes on average per person in 2022.
Dealing with social media under fire
First, you must monitor proposed changes to regulations governing social media to anticipate how they might impact your ability to use social media to effectively reach your goals. But, the companies themselves frequently update their policies and terms of service to stay ahead of proposed changes and to discourage governments from getting involved by creating regulations. For instance, Meta instituted enhanced processes for approving ads on Facebook and Instagram in certain areas such as politics and social issues, credit, housing, or investing. More changes along these lines are likely coming.
TikTok is just gaining steam among companies as a valuable part of their social media strategy as the platform grows in both users and features. For instance, TikTok advertising is out of Beta testing and available for any company interested in giving it a go. Plus, TikTok (as well as Instagram) is perfect for influencer marketing. There is some danger in using this platform, however. If companies choose to eliminate the platform on owned devices to match a move by the government, we might see user growth slow down or even decline and usage shrink as users become cautious of the platform's safety. A report by 60 Minutes recently highlighted the dangers of the platform, especially for children, and the major differences between the platform as it appears in China versus the US. It urges parents to seriously limit screen time. So, approach expanding TikTok with caution.
Twitter came under fire from both sides of the political spectrum, especially after the acquisition by Elon Musk and his efforts to reduce what he sees as limits of free speech on the platform. Those on the left advocated for an alternative platform while those on the right still claim Twitter is a tool for progressives and Democrats. After a history of declining influence on the platform, further erosion appears likely. In fact, one source predicts a decline of 32 million users by 2024. Again, caution is the name of the game.
Conclusion
The social media landscape is changing with more fragmentation and change likely for the foreseeable future. Combine this with the precipitous decline of organic reach across social platforms, and the outlook isn't good. That said, social media is cheap, offers vast potential for reaching targeted audiences, and engagement improves both reach and SEO (search engine optimization). Yes, conversion rates on social media aren't as high as those from organic search or email, but the opportunity to build awareness and create favorable attitudes argues for continuing to invest in social media.
Need marketing help to support business growth?
We welcome the opportunity to show you how we can make your marketing SIZZLE with our data-driven, results-oriented marketing strategies.  Sign up for our FREE newsletter, get our FREE guide to creating an awesome website, or contact us for more information on hiring us.
Hausman and Associates, the publisher of MKT Maven, is a full-service marketing agency operating at the intersection of marketing and digital media. Check out our full range of services.