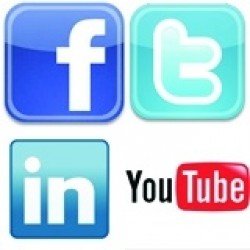 Earlier, we posted on what social media marketing is NOT.  Today, I'd like to discuss what social media marketing IS.
What is Social Media Marketing?
While social media marketing is different things to different people, for organizational success with social media marketing some social media elements are critical. So, what IS social media marketing?
1. Social media marketing is community.
First and foremost, social media marketing is community.  So, building your social media marketing strategy requires you build something that looks more like a friendship than a commercial relationship. In our study on commercial relationships, we found common elements of a commercial "friendship" were : self disclosure, trust, reciprocity, empathy, and collaboration.  Notice, these elements look entirely different from traditional advertising.
Let your hair down and be a REAL person in social media.  Don't automate posts and don't only share content about the organization.  Share something about yourself.
2. Social media marketing is about creating value.
Traditional advertising is about creating awareness, interest, desire, and action (AIDA).  Done right, traditional advertising also creates positive sentiment about the brand.
Social media is about creating value to consumers.  But, how do you create value beyond solving customer problems with your products? Relieve their pain in other ways.  For instance, you can share discounts and deals that reduce the cost of your products. But, you can go beyond this simple marketing device to create even greater value.  Delta listens to Tweets from customers and provides customer service to displaced passengers.  Best Buy funnels installation queries to idle employees.  Dove creates a campaign to help women feel good about themselves even if they don't look like a supermodel.
The keys here are knowing your customers and listening to them — something entirely different from traditional media.
3. Social Media marketing is testing and tweaking.
Social media marketing is a whole lot more than just fooling around on Facebook or Twitter.  Successful social media marketing strategies rely heavily on analytics, research, testing, and algorithms.  Sure, creating great content is IMPORTANT, but there's so much more involved in creating great content — it's not like journalism where the ENTIRE focus is on good investigation and writing.
This is the hard side of social media marketing — researching topics, competitors, and target markets; A/B testing various copy; monitoring analytics like edgerank (for Facebook) to see how your market responds to your content; and understanding algorithms that determine whether anyone can FIND your content.
The hard side of social media marketing is REALLY the heart and soul of social media marketing.
4. Social media marketing is more about listening and less about TALKING.
Listening and responding to folks in social media, especially influencers, is MUCH more important than talking. And, if someone mentions something negative about the brand — let them.  Don't try to shut them up or drown them out.  Admit your mistakes and share steps you've taken to correct them and your critics will become your FANS.
5. Social media marketing is about giving, not selling.
Reward folks for positive mentions of your brand and they'll likely do it again.
Make it easy for folks to share your content.
Thank them for sharing your content.
"Like" content created by others, even if it doesn't directly address your brand.
Pay it forward.

Give people something just for listening.
Don't always require you get something before you're willing to give something.
So, create great content and give it away for free — and that doesn't mean visitors should be bombarded with demands to join your mailing list or buy affiliate products when they come to read your content. I find it particularly annoying when website owners embed affiliate links in the middle of their content — and I won't share it or return to read other posts.

Give generously to worthwhile causes.  A great example is the way Facebook recently partnered with organ donation to make it easy for  users to sign up as organ donors.
I'm sure I've missed a few and welcome additions to my list.  So, what is social media marketing to you?