Engagement is the key to social media marketing success
To understand why engagement is important for social media marketing success, you need to understand how social media marketing works, what social media marketing does to support your brand, and how to create engagement. Let's take a step back to see why you need to use social media and why engagement is important.
Why are social platforms important?
First and foremost, social media is important for two basic reasons; 1) it's where consumers hang out and 2) social media offers you a low-cost opportunity to build awareness of your brand that results in increased opportunities for revenue. If we delve into this a little deeper, we find that 72% of the US population uses one or more social media platforms (a number that keeps growing beyond this figure from 2021) and 60% of the global population uses some type of social media. Because everyone is on social media, nearly 92% of marketers with more than 100 employees use social media marketing, although that number drops to 71% for small businesses.
The basic function of social networks in supporting your brand is the ability to share your message through your social media marketing efforts at very little cost (organic reach (unpaid) is declining precipitously as platforms seek higher revenue). In addition, social media tends toward higher ROI than many other marketing tools, in part due to the much lower costs associated with them, as you can see below.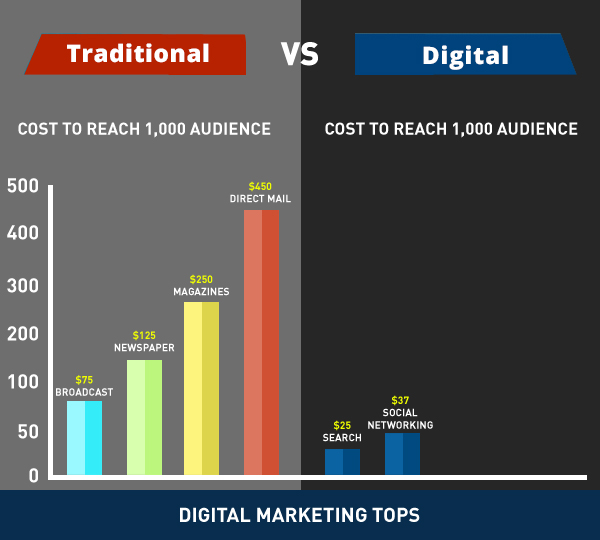 Why you need to gain engagement
First, engagement means you get your community to interact with you on a social platform, which has little to do with the size of your following and more to do with using the platform correctly.
Let's look at a little example of how social media spreads a message compared with traditional media to help you understand why you need engagement.
In the beginning, only 10% of your followers see your message (organic reach), although this varies by platform. Assume 10% of those followers share your message, post a comment, or like your message, you see little return on your post unless you have a massive following. Based on the algorithm used by your platform, you gain more visibility among followers as engagement goes up since the platform shows your post to a higher percentage of your followers based on engagement, so you increasingly reach more of your followers and engagement goes up, helping you reach even more followers. This extended reach declines quickly as your content ages, which is why you need fresh content all the time.
But, your reach extends beyond followers when they engage with your posts, as your post reaches their friends based on the same rules as mentioned above. Now you reach new users that might become followers and/ or consider making a purchase from you. Again, this amplification quickly declines over time but it's conceivable that you can achieve a massive reach with a viral post. Also, you can pay to reach more users with low-cost advertising on social networks and the targeting tools make the return on this investment higher than some other marketing channels.
Without engagement, your content languishes unseen. Don't worry if you don't see much engagement in the beginning. It can take MONTHS before you see an appreciable change in your performance so don't give up. Steadily post valuable content over time and you'll see results.
 How to create engagement?
Give followers valuable stuff — free products, advanced or exclusive access (ie. Taylor Swift who introduces new music on her social media first), valuable advice and support, etc. Entertain them with short, personable posts that draw attention and position your brand in a positive light. DON'T sound like a press release. For instance, a colleague shares everything online about her and her brand, even mundane things like what she's doing personally. She also asks for feedback on new menu ideas, new logos, etc.
You create engagement through self-disclosure — be a real person. Let your community backstage to see how things work and let them get to know you. Use a consistent voice and sound like a friend.
Create engagement through interaction. Real friends talk TO each other, not AT each other. They listen and respond quickly, thanking their community for their comments and, on many platforms, following those who follow them. True friends don't pick up a megaphone at a party and shout about how wonderful they are. True friends are interested in you as a person, so they ask you what you think, how you feel, and what you need.
Reciprocate.  Reciprocity is basically tit-for-tat meaning you have to give to get. Generalized reciprocity is what builds communities – it's the notion that if you help someone when they need it, someone will help you when you need it. And reciprocity builds engagement. If your community supports you, support them with comments on their platforms.
Nothing beats great customer service. It's a gift we give our customers. Great customer service tells customers they're important and tells them we care about them.  And great customer service is easy. Create processes that work, hire people committed to those processes, and monitor the processes. When there's a problem, fix it immediately, don't try to hide your mistakes. Negative word of mouth travels five times faster (and farther) than positive word of mouth so nip negative comments in the bud by fixing the problem openly.
Everyone who shares my Tweets gets thanked. Everyone who comments on my blog or on my status updates on Facebook and Instagram gets recognized and has their comments addressed, usually the same day. An "Atta boy" goes a long way toward encouraging behaviors that promote your brand. I also reach out to others in my niche to support their efforts in the hopes that they'll support mine. This isn't a zero-sum game.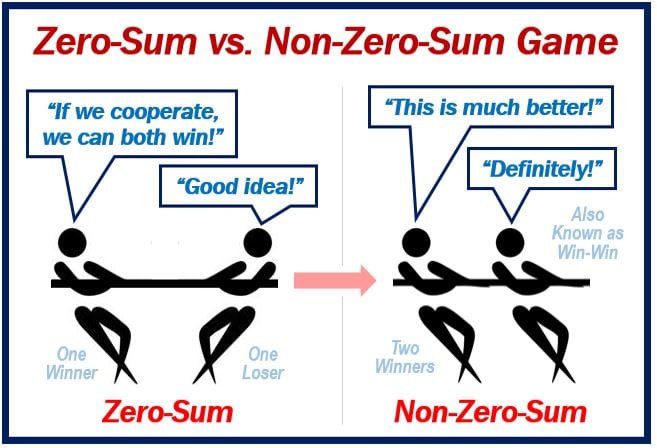 Managing engagement on social media
It's really not enough to create engagement in social media; you have to manage engagement by energizing your social network to take action — liking, commenting, sharing, RT, etc. But, remember, your end goal isn't just to get engagement alone. You build engagement with your community in hopes of building your brand reputation and increasing your ROI (Return on Investment), so you want to engage with an audience that represents your target market. If you're not converting your engagement on social media into improved loyalty, higher levels of customer satisfaction, better brand image, more brand exposure, and, ultimately, greater sales, you've wasted your time.
Transforming engaged fans/ followers into customers (donors, clients, etc.) must happen for engagement in social media to create success
Here's the sequence of engagement I use and the tools I recommend to generate success by managing your engagement in social media:
Manage engagement on social media by starting with a blog

I recommend a blog as the backbone of your social media engagement.
It provides a home for your online marketing efforts that isn't open to the vagaries of a social media platform owner. You don't have to worry about having your profile/page/posts deleted, the owner changing your ability to reach your followers, or changes to the network that require you to radically change your strategy. You also don't have as much competition for eyeballs, as you and you alone own your website.
It helps establish you as a subject expert in a way that's difficult using microblogging (Twitter), Facebook, and other social media platforms to match
It provides a place to convert visitors. You can promote products by creating landing pages and incorporating e-commerce into your website. Despite the evolution of c-commerce platforms like Facebook Marketplace on social media, you don't have to share revenue earned on your website and you have access to rich data that helps you optimize your performance that you don't get from social media efforts.
You reach new audiences when you show up in searches through effective SEO (Search Engine Optimization). Engagement on social media is a major driver of your efforts to rank well in search, which sends more traffic and converts it on your website.

Image courtesy of Backlinko
Setting up a website with a blog (needed to ensure a steady flow of fresh, valuable content to for search engines) is easy now with content management systems such as WordPress and Tumblr. I use WordPress, which makes it easy to create a professional-looking website without knowing any HTML, JavaScript, or PHP. I use a theme from Genesis, but you can find LOTS of great FREE themes on WordPress.
You'll need to buy a domain (I use GoDaddy) and get hosting from HostGator or SiteGround – both are easy to set up and affordable. The entire package will cost less than $150 per year, although you can spend much more if you use custom themes, plugins, and other things that make your site easier to use and maintain.
If you've never done this before, I have great videos to help get you started on my YouTube channel and wrote an ebook with step-by-step directions for building a professional website. The ebook is totally free.
Of course, you'll need to do a little research on the best words (keywords — actually keyword phrases) to use for your domain and for content in your blog. This ensures you get as many visitors through Internet searches as possible.  You can use the FREE tool from Google to get some information about the number of searches and competition for likely keywords.
Sharing content on social networks
Once you've set up your blog, you need to share content with your social networks – LinkedIn, Facebook, Twitter, Instagram as well as bookmarking sites such as Reddit to build engagement. I use Buffer to help manage my content sharing because it allows you to post links in multiple networks at once and you can schedule your posts so they appear when your community is online. I share both content I created and content I curate from other web sources using Google Alerts to help me find valuable posts based on my keywords. I also create custom content for social platforms based on the content I think will appeal to each audience based on the platform requirements (i.e. hashtags on Instagram) and the makeup of my community. Fresh content on a schedule is the key to gaining social media engagement and success.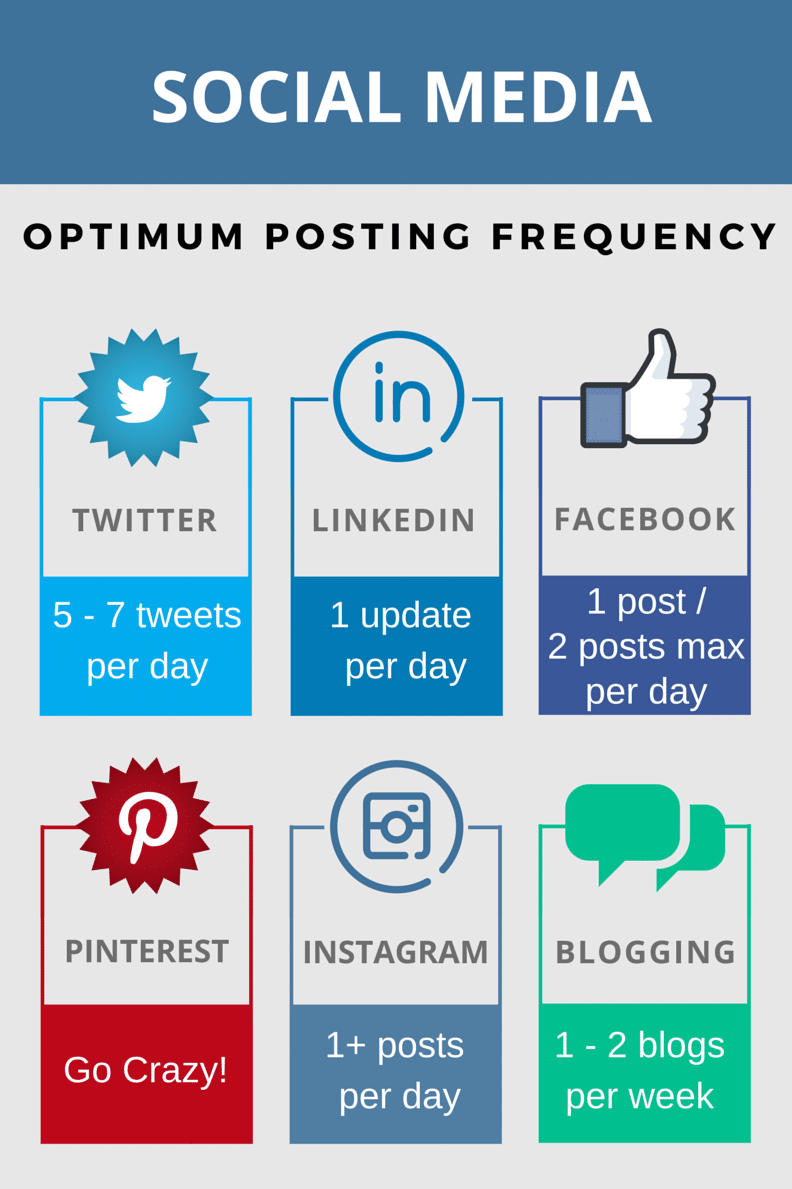 Buffer also provides analytics to show how your efforts are working and even integrates with Google Analytics (which shows how your blog is doing). These analytics help you improve your performance by determining what works and what doesn't.
Other tools you might like to help you share content and manage engagement in social media but the price of these tools continues to get more expensive.
Newsletters build engagement 
Putting a form on your blog (and your Facebook FanPage) to collect email subscribers is easy using software. Offer subscribers something of value – like my ebook — and you'll build your newsletter subscription list faster. You can also embed your email subscription form in a post, like the one below. That way, when other websites or your social media community share your content, the subscription form is easily available for readers.
Generating a newsletter every week or every month is a great way to build community, share content with them, and you can invite subscribers to share the newsletter by including share buttons. Remember, the success of a newsletter rests on creating value for subscribers, so do more than just share the content from your blog.  Create exciting, unique content to share with subscribers.
If you do a great job of creating value with your newsletter, you can even sneak in a paid link or a discount offer for a product on your newsletter, so you can make a little money that way, as well.  When I interviewed Michael Stelzner from Social Media Examiner, he confided this is his biggest moneymaker — selling his webinars using his newsletter.
Conclusion
Social media engagement doesn't have to be impossible. It takes hard work and time so don't get frustrated if you don't see results for six months or more. Just keep plugging away, doing the things highlighted in this post, and success will come.
Meanwhile, I'd love to hear from you. Share your frustrations, ideas, and questions in the comments below.
Need marketing help to support business growth?
We welcome the opportunity to show you how we can make your marketing SIZZLE with our data-driven, results-oriented marketing strategies.  Sign up for our FREE newsletter, get our FREE guide to creating an awesome website, or contact us for more information on hiring us.
Hausman and Associates, the publisher of MKT Maven, is a full-service marketing agency operating at the intersection of marketing and digital media. Check out our full range of services.