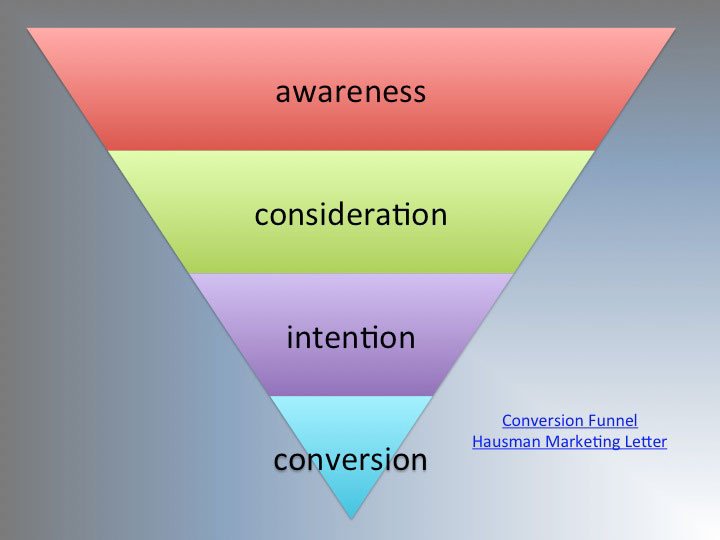 Social media advertising doesn't work?
In a recent article, Inc Magazine touted Gallup survey results showing users aren't motivated by your Facebook, Twitter and other social media advertising efforts.
Do these results show social media advertising doesn't work?
Should you ditch your expensive plans for advertising on social networks?
Well, before the CMO and digital marketing director jump out of a 25th floor window, let's explore the scary interpretation of the Gallup results that states:
… social media advertising has no effect on their purchase decisions at all… Americans come to social media sites to interact with their friends, not brands, and have learned to tune out the advertising messages they come across
So, are firms throwing away the $11+ BILLION they're spending on advertising on social networks?
Social media advertising doesn't work
First off, calm down. Consumers don't really know WHAT motivates their purchases. Study after study shows consumers are pretty ignorant of what they want and why they buy what they do.
Consumers will say they'll buy something, then don't.
They'll say they don't want something, then buy it.
Consumers will say they consume little of something, but their trash shows they consume lots of it.
Don't believe me. An article from Fast Company shows how uninformed consumers are about what they do and what they want.
It's not that consumers lie to researchers, they just don't have access to accurate assessments of what they'll do or what motivates them to do it. So, ask consumers and they'll give a self-serving answer. Because users find social media advertising annoying, they'll tell you it doesn't impact their purchase decisions.
In their evaluation of the Gallup results, Inc contends users were probably influenced by social media advertising even though they weren't aware of it — calling advertising the hidden persuaders.
In fact, studies show an impact of Facebook advertising on conversion — +19%
Social media advertising doesn't work NOW
Some argue that social media advertising may have worked in the past, but not now. Sure, recent changes at Facebook resulted in declining reach (but that's only organic, not paid reach) and Twitter suffers from information overload that discourages users, but advertising is still effective.
With my clients, I find the reach, CPC, and other metrics on Facebook very positive. With Facebook's new demographic targeting, we've actually seen strong increases in advertising performance.
Social media advertising doesn't work alone
This one is true. Social media advertising doesn't work ALONE — it needs to be part of a strategy that encourages engagement with consumers through social networks.
Social media advertising is very different than traditional media advertising.
In traditional media advertising, you put your message out there and hope consumers respond by buying your product.
In social media advertising, you can't do this. You have to work on building relationships with perspective buyers, not just sell to them. You also have to work to integrate your advertising message into their online activities without disrupting the conversation.
On Facebook, sponsored posts are a great way to integrate your message into the news feeds of fans and their friends. Make sure the sponsored post provides some value, such as offering discounts or providing installation tips, rather than just promoting your brand. That way, you're joining the conversation, rather than interrupting it for a commercial.
Stay relevant
Create ads targeting different audiences with different problems/ needs/ lifestyles. Create ads that are relevant to each market — content that makes their lives easier, solves their problems, or entertains them.
Staying relevant means you need a deeper understanding of your market and what's important to groups within that market. And, resist the temptation to broadcast advertising indiscriminately to users who don't fit your target profile.
One piece of advice I read in preparation for writing this article suggested using hidden posts as a way to reach folks who aren't currently fans of your page. That way, you don't overload page fans with lots of duplicate content. A nice idea, but less critical now that Facebook reach declined precipitously.
Make it fun
Social media advertising doesn't have the same job as traditional advertising. With traditional advertising, you had 30 seconds to get your point across and drive consumers down the marketing funnel. Social media advertising only has to tweak consumers' interest to learn more from other sources — especially the corporate website.
This difference means you can be more playful with your social media advertising — just aiming for the tip of the marketing funnel — interest — letting your website worry about convincing and converting.
Need help?
Whether you need a complete analytics strategy, some help with brand marketing, or some consulting to learn how to optimize post content, we can fill your digital marketing funnel. We can help you do your own social media marketing better or do it for you with our community managers, strategists, and account executives. You can request a FREE introductory meeting or sign up for my email newsletter to learn more about social media marketing.