One of the biggest social marketing mistakes is treating social media, like Facebook, as simply another channel to spew one-way, mass communication. Another is posting what amounts to a press release on your social platforms.  Facebook and other social media platforms are useful tools to reach your existing and build a community around your brand that attracts prospective customers to become buyers. But, failing to understand and follow the unwritten rules of etiquette on social media platforms can cost your company, causing you to lose hundreds of customers and millions of dollars. An online course plays an important role in social marketing as Facebook's tools cater to the business that wants to form an authentic relationship with their audience and allows marketers to create and distribute quality content that's helpful for users as well as sales and customer services to connect with consumers interested in a brand.
Facebook users justifiably believe that they "own" Facebook. It's their interactions that drive the expansion of the platform and it's their content that brings users back. Users join Facebook not to learn more about products or because they want to see advertising messages but because they want to keep up with friends and family. They want to see that first day of school photo, learn about community events, and share with their friends and family.
As Seven Holzner says in Facebook Marketing – Leverage Social Media to Grow Your Business…
"Facebook users like playing, sharing and interacting with friends within Facebook's walled garden."
Social marketing mistakes
Each social media platform has its own personality. They each also have their own set of best practices, as you can see below.
Hence, for today, we'll focus on Facebook since it has the largest platform as measured by the number of users and time on site.
Currently, there are [source]:
Over 2.93 billion active users per month as of July 2022, making it the largest of the social platforms
Of these, over 1.97 billion users log onto the platform every day
Users between 25 and 34 still represent the largest demographic block of users (see below for more details)
Facebook tends to skew slightly male and the authors of the report suggest that, in many low-income countries, men are more likely to have internet access than women
36.8% of the global population have profiles on Facebook; when you consider that only those over 13 are eligible, the percentage of eligible users worldwide is slightly higher at 47% and, when you remove the population of China (which blocks Facebook), you find that over half of the eligible world population use Facebook at least occasionally.
Engagement is the name of the game on social platforms, as engagement extends the reach of posts. For businesses, engagement also acts as a social signal that posts represent value, a ranking factor used by search engines, like Google, to rank content shown in search results (a tactic called SEO for search engine optimization). Here, the results are somewhat disappointing for brands.

During their use of the platform, the average user only liked one page
A user likes a median of 11 posts per month
Users comment on a median of 5 posts per month
The median number of shares by a user is 1 per month
On a happier note, the average user clicked on a median of 12 ads per month
Engagement is higher for female users and older demographic groups when it comes to clicking on ads
Drop in organic reach
If you find this data surprising based on earlier data, it's because the Facebook algorithm changed to favor ads (including boosted posts) versus posts in its efforts to increase revenue. This makes sense for Facebook, but it also makes it challenging if you have a small brand that lacks the resources to pay for advertising on Facebook or other social platforms. This algorithm determines which posts show on a user's wall when they scroll through Facebook. Today, an average of only 8.6% of your followers and 13.5% of your Instagram followers (same source) see your posts, less in some cases. That's a decline of 29% for Instagram (owned by Facebook) and 9% for Facebook over the last year. A recent change also included suggestions of content designed to keep users on the platform longer, which further cuts the amount of real estate devoted to posts from the brands you liked.
Below, we show some of the social marketing mistakes brands make when using Facebook. The importance of these factors is even more important in a world where organic reach is so small.
Facebook mistakes
Social marketing mistakes are rampant on Facebook, as well as most other social media platforms. Here are some social marketing mistakes to avoid.
To play and interact with Facebook's "walled garden," it's wise to avoid these mistakes as highlighted in the article: Top 5 Ways to Lose Friends on Facebook.
1)  Don't scribble on my wall. You wouldn't spraypaint your neighbor's house or fence with advertising – so why do so many brands believe that it is perfectly acceptable to post unwanted ads, promotions, or other marketing messages on the wall of a follower that they may barely know?
2)  Don't ask for a kiss before they accept the date. Asking a loyal Facebook user to visit an external website or attend a live event before you have taken the time to develop a dialogue and establish rapport with them is foolish and only exposes your selfish motives.
3)  Don't send a Friend request with a sales message. You don't like to be sold by strangers, and neither do Facebook members.
4)  Don't forget to set your privacy settings so that your content is shared. In other words, remember to set all of your Facebook account settings so that people can share the content you and your friends' post.  Specifically, as recommended by Diana Freedman in her HubSpot post entitled "The 9 Worst Ways to Use Facebook for Business" – Set your Facebook account "Wall Settings" as follows:
5)  Don't post an ad as your profile image. This is a sure way to turn off your visitors and a guaranteed way to lose the value of your profile image as a tool to build a personal connection.
How to improve Facebook's reach
Increase engagement. Not only does engagement amplify your message so it reaches friends of friends and helps your SEO, engagement tells the Facebook algorithm it should show more of your content to that user.
Users interact more with posts containing video and least with content lacking either a video or an image. So, include one or both in every post.
Try to spark conversations that enhance your reach because users engage with them. Post a poll, ask a question, …
Share content that elicits emotion. Bland content that reads like a press release doesn't drive engagement or improve reach.
Keep it short. Use a few words to drive clicks from users who want more. The landing page is where you share details left off the post.
Create unique content for Facebook. Sharing videos made for TikTok or images shared on Instagram shows that you don't care enough about your Facebook community to craft content designed especially for the platform. And, it's not hard to pick out these types of posts shared from another platform.
Consistency matters. Try sharing at least once a day and no more than twice a day. Sharing posts around the same time every day also helps improve reach. Studies suggest between 1 and 3 pm is optimal on weekdays and Saturdays. Your automation tool should offer suggestions based on the performance of your posts so you get better at scheduling over time.
Create a group around your niche to encourage new users to find you.
Try some advertising to reach new users.
Facebook advertising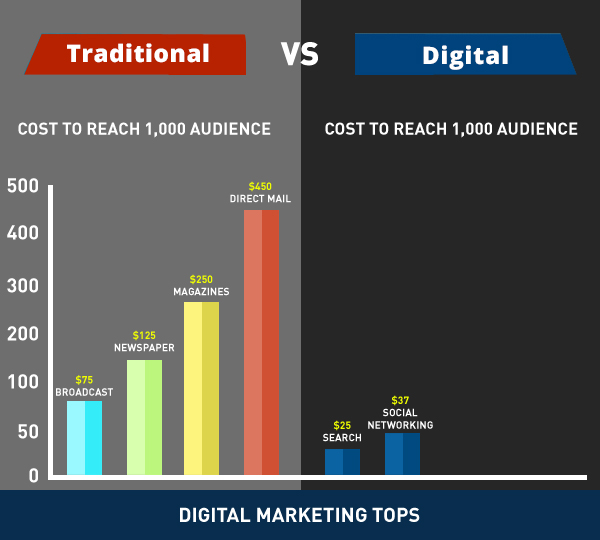 Sure, advertising anywhere costs money but advertising on social platforms is far superior to traditional advertising when it comes to cost per thousand (CPM is the traditional metric used to compare advertising costs). Not that the cost of social advertising is only a little higher than search advertising (like Google ads) but much less expensive than traditional advertising channels. The ROI (return on investment, although we're really talking ROAS or return on ad spend here) of these ads is all over the place given that the cost to reach an audience varies greatly, as does the conversion rate. Plus, the revenue generated varies a lot. A recent Google search asking this question showed how hard it is to pin down ROAS, with data suggesting the low end is around 3X to a high of 45X. That means for every dollar spent on Facebook advertising, you can expect to earn somewhere between $3 and $45.
As you gain more experience with Facebook advertising and tweak your program, you should see your ROAS approach the top end of the scale. That's because your results hang, to a large extent, on your targeting. Facebook allows targeting based on demographic variables such as gender and age, geographic variables down to the city level, and a wide range of psychographic variables such as lifestyles, attitudes, and interests. Likely the highest-performing ads on Facebook are retargeting ads, where ads are selectively shown to users who visited your website in the past. Other high-performing ads include ones directed at members of your group, those who attended an event held on Facebook, or friends of these users.
While Facebook denies that advertising impacts organic reach, the engagement you achieve through your advertising efforts does increase the likelihood that Facebook will display your posts on a user's wall.
Conclusion
The members of Facebook want to share, entertain, inform, help, collaborate, connect, and offer solutions – don't lose this value by selfishly ignoring the unwritten rules of online etiquette.
What is the #1 Facebook faux pas that you have seen? Please share your experience in the comments below.
Need marketing help to support business growth?
We welcome the opportunity to show you how we can make your marketing SIZZLE with our data-driven, results-oriented marketing strategies.  Sign up for our FREE newsletter, get our FREE guide to creating an awesome website, or contact us for more information on hiring us.
Hausman and Associates, the publisher of MKT Maven, is a full-service marketing agency operating at the intersection of marketing and digital media. Check out our full range of services.