Many companies used SharePoint solutions since its introduction years ago but it's only recently that companies started to appreciate the full extent of the capabilities of this collaboration software. Whether you're a large or small business, the reliability and security of SharePoint mean you can integrate a number of different functions to build team collaboration in just one place. Using a SharePoint developer helps you get the most from this tool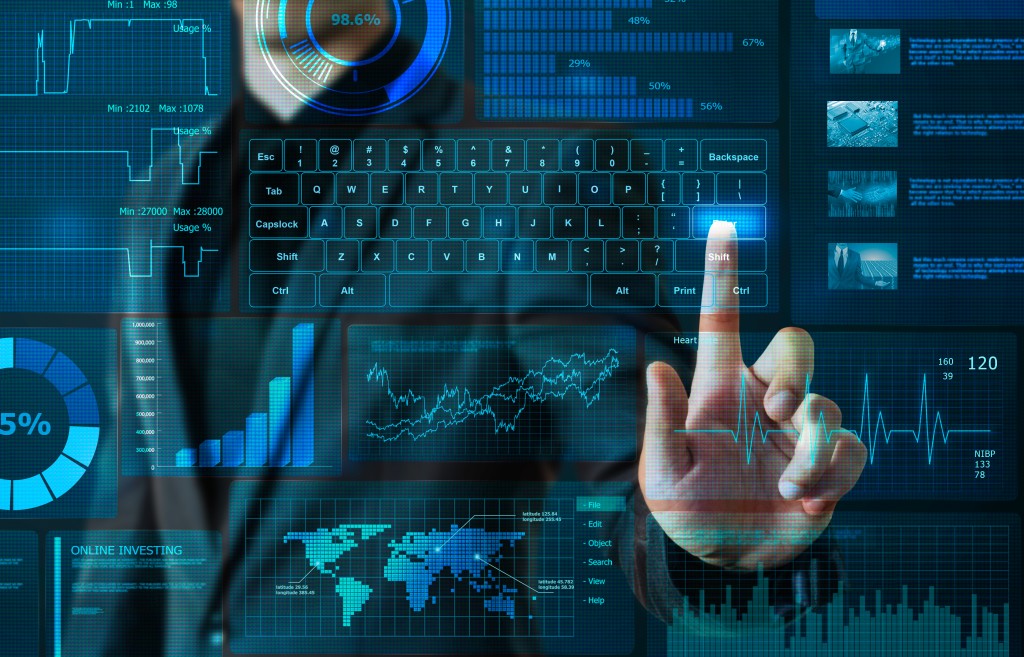 There are many different types of software on the market that offer document management functions but few, if any, provide the complete integrated system that's available with Sharepoint.
What is SharePoint?
SharePoint is a Microsoft product within the Microsoft 360 product group and is designed to help teams collaborate through easy document, news, and resource sharing by building an intranet. Although Microsoft offered the product free of charge for many years, they now offer various tiers costing between $5 and $20/user each month with a yearly commitment.
SharePoint is part of a new initiative at Microsoft to aid collaboration and support remote workers. When combined with Microsoft Teams (which supports team communication, such as video conferences) and Planner (which helps with project management through task buckets) SharePoint offers a complete collaboration suite under the Microsoft Groups toolset.
SharePoint also harnesses the power of 1 terabyte of OneDrive storage with an online and mobile version of the software. The higher tiers offer Microsoft 365 tools such as Word, Powerpoint, Exchange, and Skype for online conferencing, as well as document sharing.
If you're not particularly familiar with this Microsoft system and the potential it offers, here's an overview of how Sharepoint designer solutions can really help your business.
Utilizing a SharePoint developer
Created by Microsoft, SharePoint is the perfect platform to create an internal internet system (an intranet) to facilitate better communication between teams and with employees. This includes everything from a shared calendar to dashboards, news, announcements, and much more. Even if used solely for document management, there is a huge range of flexible options that save time, improve collaboration, and provide an audit trail. This starts from the creation of the document through a review, approval, and publishing cycle and then on to retrieval.
One of the biggest benefits of a Sharepoint designer system is that the software is adaptable to fit the needs of your business. No matter whether you're an enterprise business or a small startup, you can choose to either use it for daily document management or a fully integrated system that encompasses much more including intelligent search functions to find information across teams and managing workflows with systems for notification and approvals.
A SharePoint developer can harness the different options that are available within Sharepoint and create a system that delivers the specific combination of services your company needs, in the desired format, whether you need quick access to templates, like a tax invoice template, or you need an inventory system or a social media calendar.
The potential with SharePoint is so great, it is challenging to decide the direction you want to go in and the way in which you want to use the tool either alone or in combination with other Microsoft tools such as those outlined above. An experienced SharePoint developer can help you to define the priorities for your business and highlight the best way that SharePoint can deliver an optimum service.
Choosing a SharePoint developer
SharePoint is a hugely popular system and there are a number of different companies on the market that specialize in offering custom SharePoint solutions. SharePoint is a complex system but, for those who know how it works and understand the variety of available options, it's no more difficult than other collaboration tools on the market. The key is to finding a Sharepoint developer who really understands what your company needs and has a clear idea about how to create your custom solution.
A good SharePoint designer knows about all of the out-of-box features and has experience using the system. One of the key differences about SharePoint compared to other systems is that it has the capacity to respond to individual situations rather than forcing a one-size-fits-all approach. This means the SharePoint designer you pick needs to consider the problem creatively and use the range of tools at their disposal.
In many cases, the potential customer won't know exactly what solution might work best to meet their needs and may even have some ideas that aren't viable on the platform. Therefore, the developer must be willing and able to identify business priorities and suggest a solution that uses the right combination of different methods and tools available.
Conclusion
I hope this discussion of SharePoint and its potential for aiding collaboration in your firm, either alone or in combination with other Microsoft solutions, helps you determine whether the tool is right for your company and whether you can go it alone or need to hire a SharePoint developer to help get you started.
Meanwhile, if you have questions or comments, please share them below. I'd also love to hear your ideas for future posts.
Need marketing help to support business growth?
We welcome the opportunity to show you how we can make your marketing SIZZLE with our data-driven, results-oriented marketing strategies.  Sign up for our FREE newsletter, get our FREE guide to creating an awesome website, or contact us for more information on hiring us.
Hausman and Associates, the publisher of MKT Maven, is a full-service marketing agency operating at the intersection of marketing and digital media. Check out our full range of services.